Do you want to take Online Architecture Class from Frank Gehry?
World-renowned architect Frank Gehry never stops when it comes to buildings and architecture. 87 year-old starchitect, a winner of Presidential Medal of Freedom, now starts teaching Online Architecture Class for MasterClass series, which are presented by a San Francisco-based company.

You're right! The starchitect will now take part in virtual environment and will transfer his architecture vision within a new architecture class. Gehry will teach his architectural philosophy using case studies, sketches, and models with 15+ video lessons.
Video by MasterClass
''His vision for what architecture could accomplish went on to reshape our cities' skylines, and the imaginations of artists and designers around the world. Now this master builder invites you into his never-before-seen model archive for a look into his creative process,'' said MasterClass creatives in the press release.

''Frank teaches his unconventional philosophy on architecture, design, and art,'' they added.
All you have to do is to pay your $90 pre-enrollment fee through MasterClass website. In his first-ever online class, the renowned architect will share his creative process.
MasterClass' architecture course includes 15+videos, downlondable Class Workbooks with lesson recaps and assignments and videos to get feedback from the class. In these classes, Frank Gehry will also critique selected student work.
''I have tried to give the students insight into my process – how and why I did things. I hope this gives them the wings to explore and the courage to create their own language,'' Gehry said in a statement.
MasterClass, an education platform, offers affordable, engaging and inspirational online courses curated by world class instructors.
Through the MasterClass platform, instructors create engaging online classes with interactive assignments, course materials, student community and Q&A that creates a uniquely powerful educational experience.
MasterClass courses feature Kevin Spacey-teaches Acting, James Patterson-teaches Writing, Pop singer Christina Aguilera teaches Singing, Serena Williams teaches Tennis, Annie Leibovitz teaches Photography alongside Frank Gehry teaching Design and Architecture.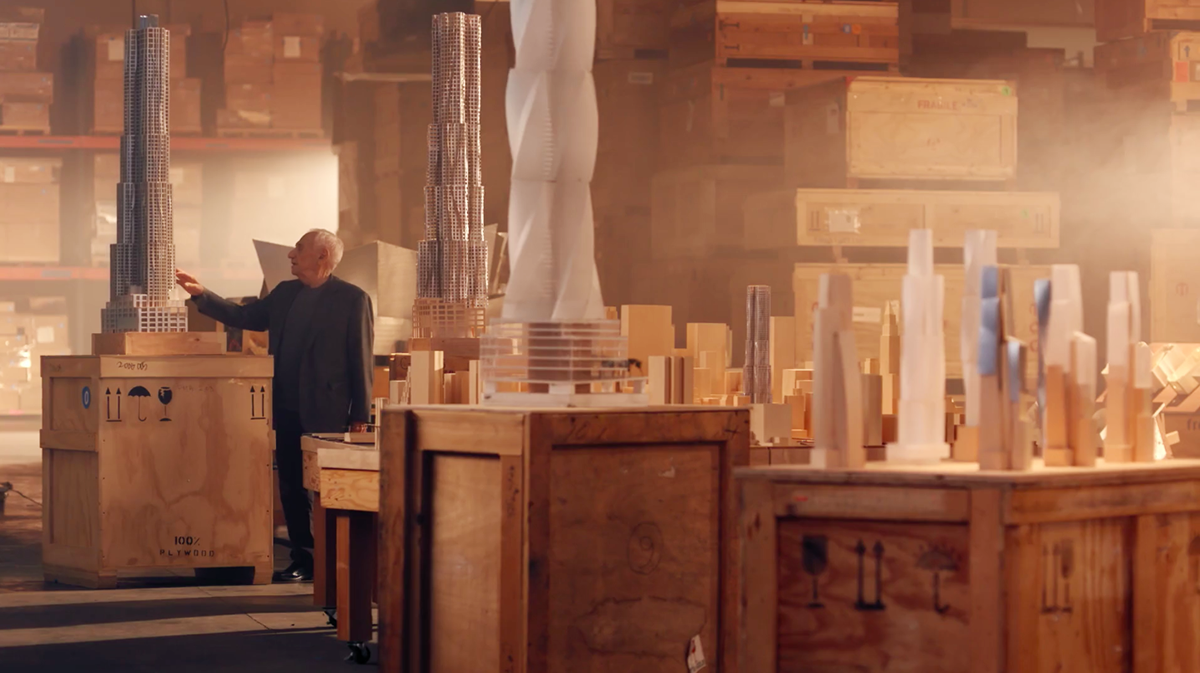 Launched in 2015, MasterClass creates online courses with the greatest masters in the world. MasterClass designs a special curriculum for each class with the instructor, so every class is unique. All classes include extensive pre-recorded video content, a class workbook, interactive assignments, and community activities.
Once you purchase the class, you can access the videos at any time. The video can be paused, fast-forwarded, and re-watched as many times as you'd like.
You can browse your class through the website and see other details to register/select your class.
All images courtesy of MasterClass
> via MasterClass