WAC at World Architecture Festival 2017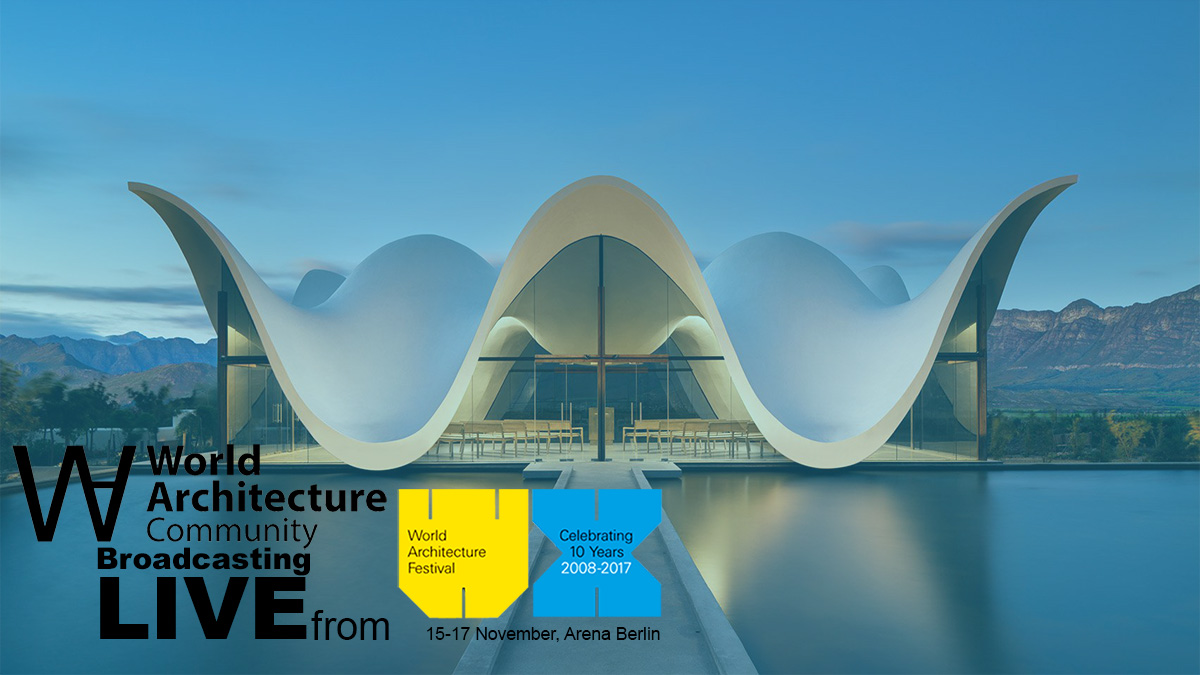 World Architecture Community is at the World Architecture Festival
15-17 November 2017 - Arena, Berlin
Hello WAC Members!

The world's largest, global architecture festival World Architecture festival kicks off later this week. As media partner of this year's World Architecture Festival, World Architecture Community will highlight the most striking sessions, keynote speeches and discussions on the theme of 'Performance' and will bring you all the fresh news from the three-day special event.

The event is taking place at Arena Berlin on November 15-17 in conjunction with the INSIDE 2017 Festival of Interior Design. WAC team will provide live coverage through our Instagram and Twitter to share images and info about the most interesting events, meetings and exhibition.

Read on for more information about the seminar programme and awards shortlist...

Please follow us!