Call for Entries: International Space Design Award-Idea-Tops 2017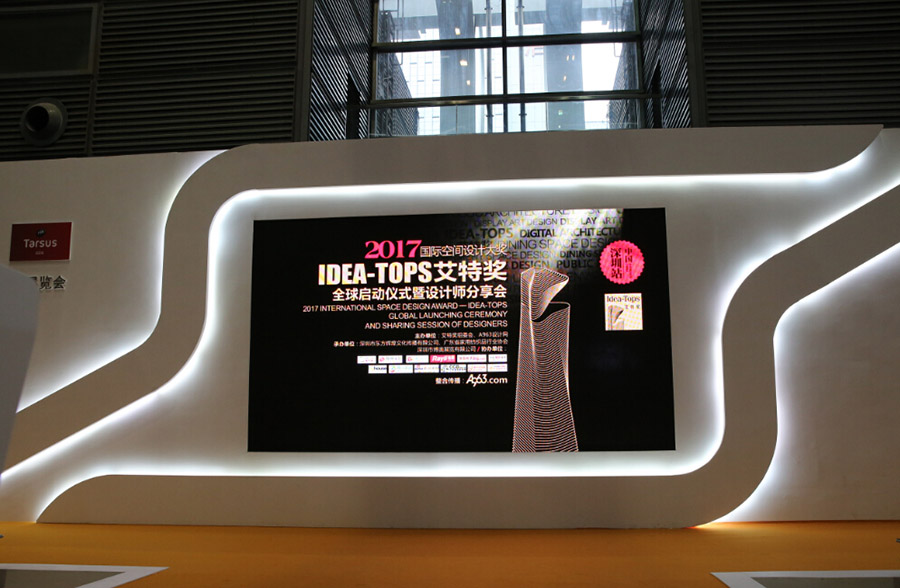 Idea-Tops 2017 is calling for entries from all over the world evaluating different projects over 18 categories. International Space Design Award—Idea-Tops is the most internationalized and influential design award in China. Idea-Tops receives submissions this year between March 8- August 31, 2017.
The competition is organized by A963 Design and strongly supported by related government departments and three leading academic institutions: Academy of Arts & Design, Tsinghua University, China Central Academy of Fine Arts and Tianjin Academy of Fine Arts. Idea-Tops aims to create the most thoughtful and influential space design award around the world, discover and praise the best designers and design works.
Idea-Tops International Design Forum 2016 (professors from Harvard, MIT, Rome, etc. and excellent designers attending the event)
Each year Idea-Tops organizes grand tours to promote its winners to the world. Idea-Tops has held launching ceremonies and design forums in more than 30 cities worldwide, with footprints covering mainland China, Taiwan, Singapore, USA, Greece, Italy, Australia, Dubai and other key cities, showing to the world the designers' forward-looking ideas of innovation and inexhaustible wisdom, meanwhile, promoting international exchange and cooperation in design industry.
Panel Discussion Architecture of Milan Expo by national pavilion designers at Idea-Tops International Design Forum 2015
Idea-Tops International Design Forum
The Idea-Tops International Design Forum is annually held during the Idea-Tops Awarding Ceremony. Every year, we invite well-known professors and academic leaders from top universities in the world (such as Harvard, Cambridge, Yale, Princeton, MIT, Tsinghua University and Peking University, etc.), as well as design masters and elites to attend the event.
Together they share the latest industry news, advanced design philosophies, excellent works and design trends, which actively promote the communication and development of the global design community.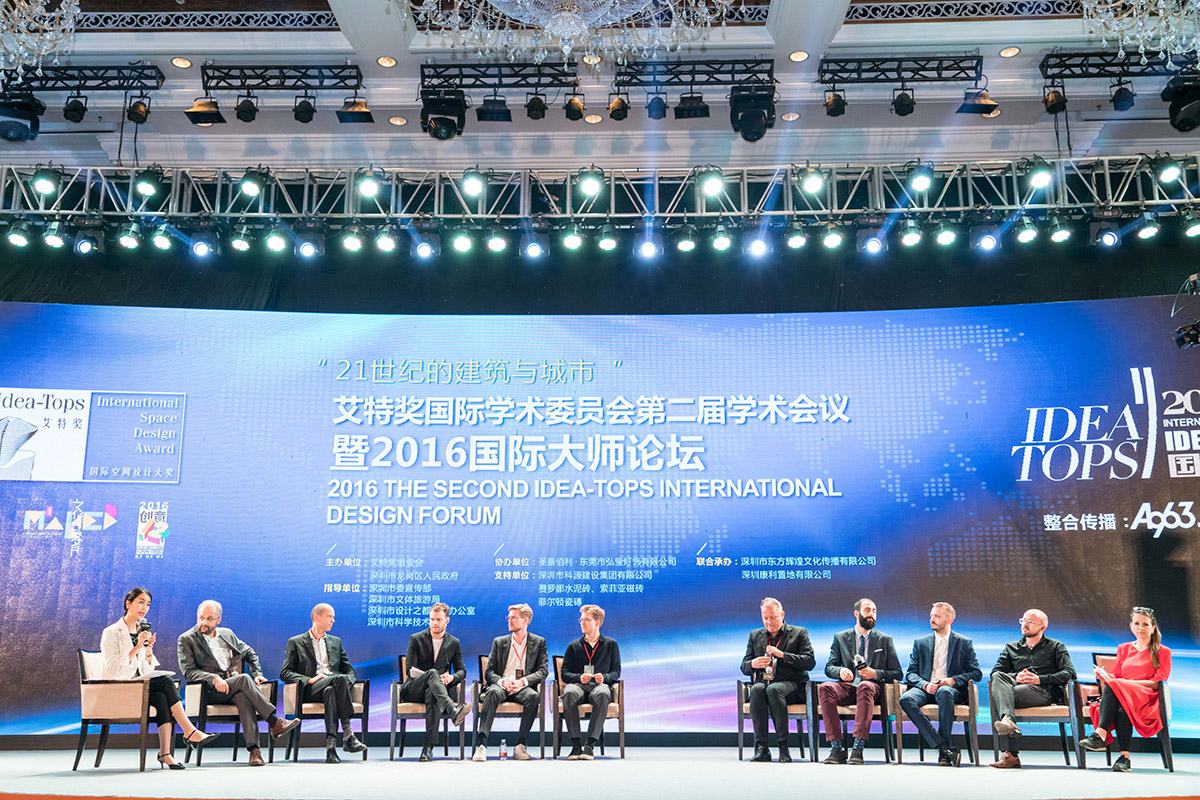 Panel Discussion Experience at the Venice Architecture Biennale by biennale exhibitors at Idea-Tops International Design Forum 2016
In 2015, Idea-Tops received 5682 entries, including 11 national pavilions of the Milan Expo 2015. 1/3 of the awards were presented to foreign design teams. Last year Idea-Tops received 6020 entries, including 14 works from the Venice Architecture Biennale. Out of the 18 categories, half of the awards were won by foreign design teams.
Th international jury of Idea-Tops is consisted of senior experts in the field, with the principles of being professional, rigorous, fair and just, it respects every participant and their works, aims to discover and praise the best designs around the world.
You can send your entries until August 31, 2017 via Idea-Tops or China Interior Design's website A963 Design. Entry fee is 120 USD per project. Please follow these steps to send your work through the websites:
- Login and fill in personal/company information (please make sure the information is real and complete, so that the organizer is able to contact you),
- Release works and choose "Participate in the Idea-Tops Award",
- Pay entry fee online (120 USD per entry)
Competitors must provide:
1) The Application From of International Space Design Award—Idea-Tops;
2) No less than 10pcs realistic photos per entry (JPG, TIF, PSD or CDR, the resolution should be at least 300 dpi);
3) Floor plan and other related drawings which can show the features of the entry;
4) Text description of design concept;
5) Photos of participants or groups (the resolution should be at least 300 dpi).
The organizer will inspect all the submitted materials, for those which are incomplete, incorrect or unqualified will be deemed into invalid, and the organizer has the right to disqualify such participants from the competition. Participants should select the space category carefully when submitting projects, if a participant cannot determine the category, he/she can confirm with the organizer. If the category is incorrect, the organizer has the right to deal with it according to its own decision (including but not limited to disqualify the participant).
Award categories (Interior Design)
1. Commercial Space Design
2. Cultural Space Design
3. Exhibition Space Design
4. Transportation Space Design
5. Office Design
6. Dining Space Design
7. Entertainment Space Design
8. Hotel Design
9. Club Design
10. Villa Design
11. Flat Design
12. Show Flat Design
13. Display Art Design
14. Lighting Environment Design
Award categories (Architecture Design)
15. Public Architecture Design
16. Residential Architecture Design
17. Green Architecture Design
18. Digital Architecture Design
Schedule
1st Review (Shortlist Stage): Septemper 2017, select the projects which meet the basic standards of Idea-Tops
2nd Review (Nomination Stage): Early October 2017, 5 top projects can be chosen as nominated works in each category
Final Review: End of October 2017, 1 winner can be chosen from the 5 nominees in each category
Awarding Ceremony: December 6th, 2017
Publication of Year Book: The first half of 2018 (Nominated and winning projects will be published in the Year Book)
Entries must be projects that were realized in 2016 and 2017. Winners are expected to participate in the Awarding Ceremony of IDEA-TOPS 2017. The Organizing Committee covers his/her round trip transportation tickets, local accommodation and catering during the event. He/she can communicate with global design elites, as well as be interviewed and reported by Chinese television/magazine/internet media on site.
World Architecture Community is media partner for the awards and will be sharing all the updates and news about the competition during this period.
All images courtesy of Idea-Tops
> via Idea-Tops 2017