On the shores of Mundaú Lagoon, Brazil: Imposing contemporary residence sculpts its surrounding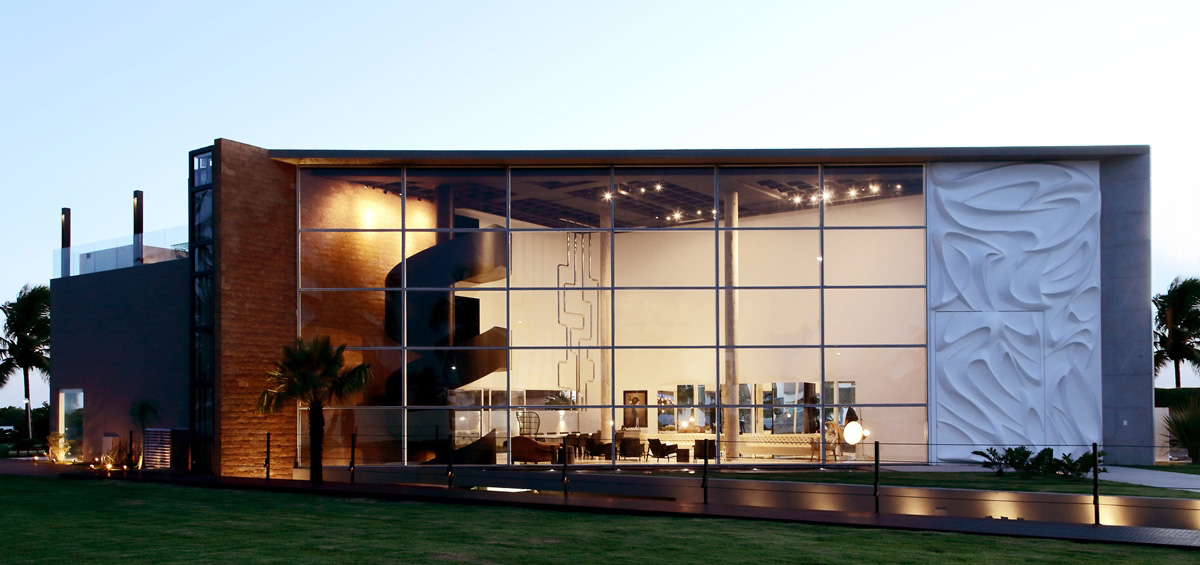 As you walk down to Santa Rita Island - Brazil's Northeast Coast - the naturally beautiful landscape unveils an architectural super scaled residence, that guides your attention to its elegance and artistry elements. The H09 or Mundaú House, as it is called, was designed by Rodrigo Fagá, a strong representative of the Brazilian Northeastern architecture.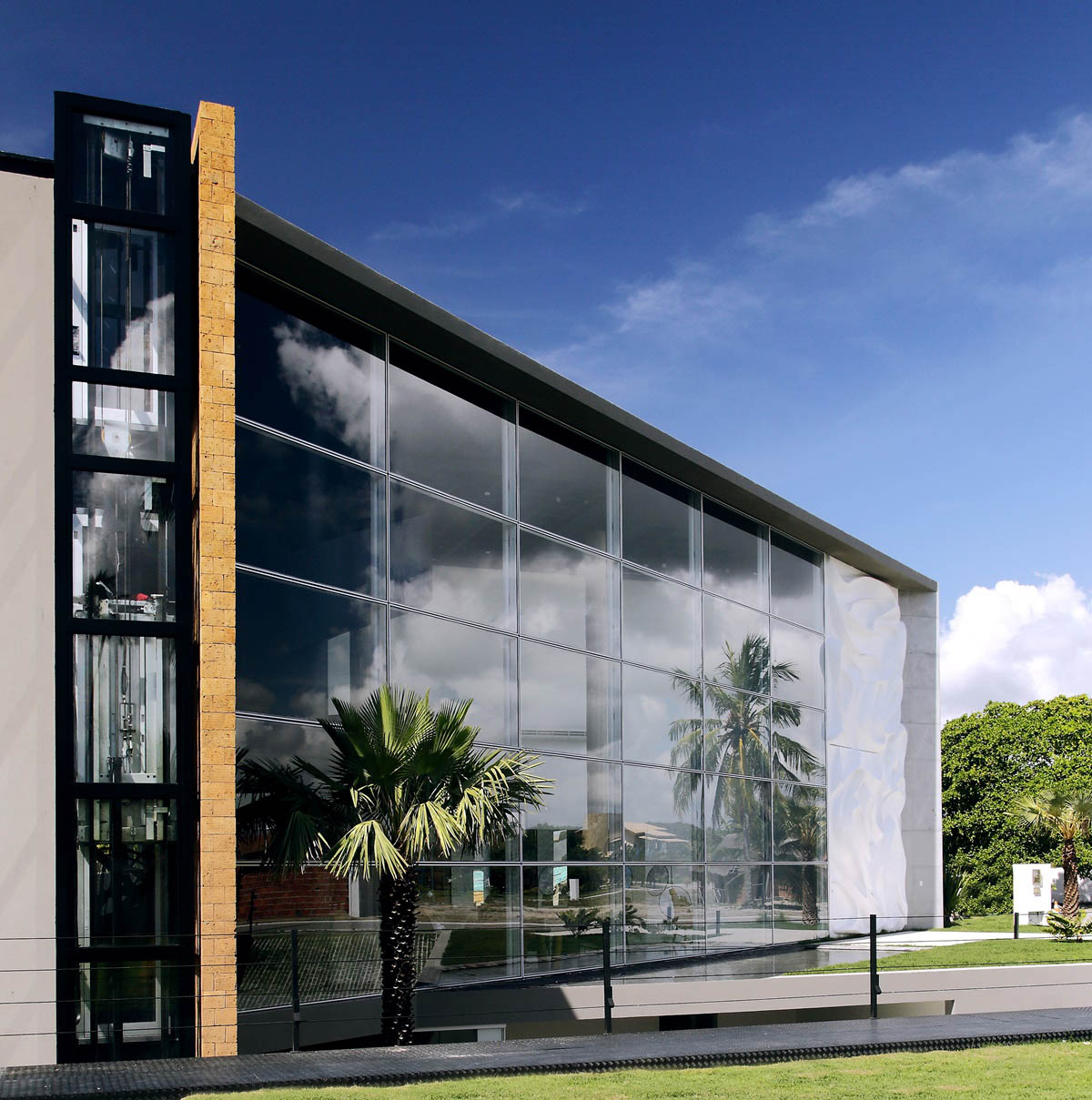 One of Fagá's great challenges was to respond to the client's request, who dreamed with large social areas, and an imposing house. The result was a residence that breaths art from inside and out. From the spiral staircase - one of the big attractions of the project - to the well-chosen furniture, it is possible to say that the H09, similarly to a gallery, exposes the user to art in all its forms.
The four-story residence, which includes an underground floor, is arranged towards the integration of the leisure areas with the social and private areas.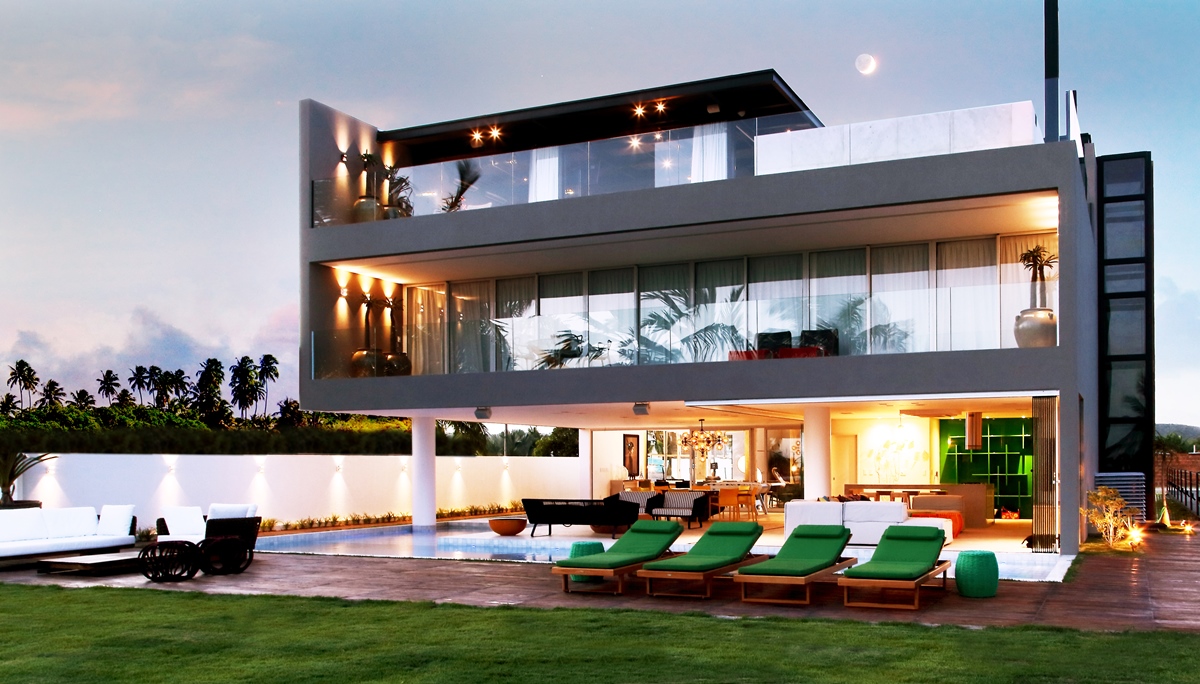 The last floor comprises the master suite, and it is outlined by a large uncovered terrace, which provides an incredible view along with a spa for 10 people.
Finally, the door, a "surprise" element, was sculpted, painted and layered with fiberglass, in partnership with the visual artist Reinaldo Lessa.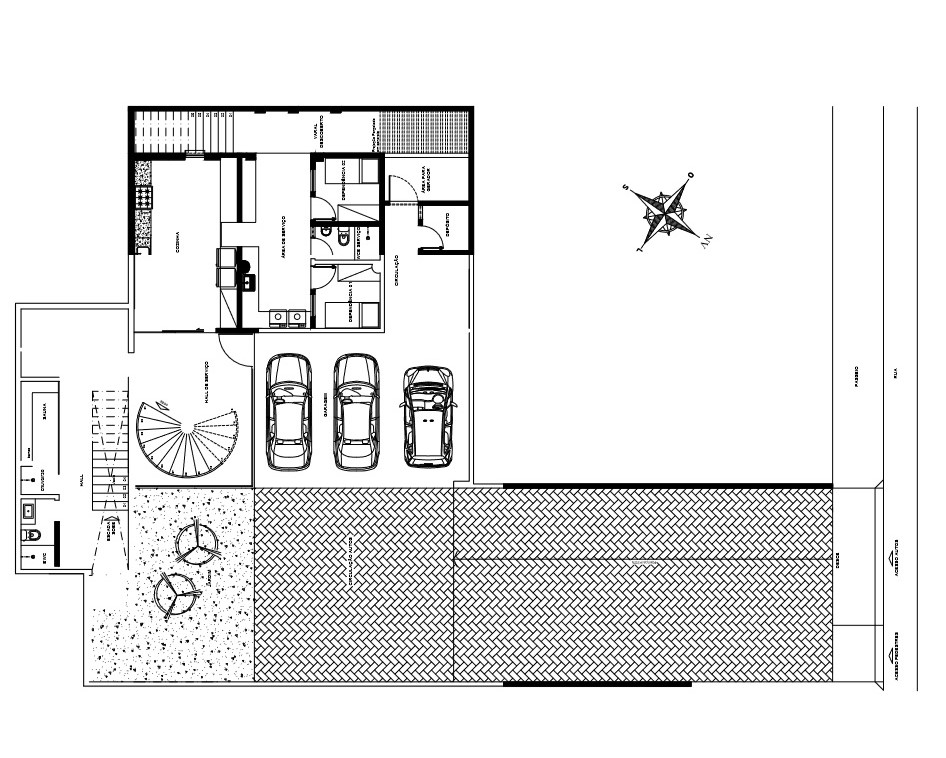 Basement floor plan
Ground floor plan
First floor plan
Second floor plan
Project facts
Project Name: H09 House / Mundaú House
Location: Alagoas, Brazil
Project year: 2015
All images © Rogério Maranhão
> via Rodrigo Fagá