SHL Architects unveils plans for Detroit's first high-rise office tower and residences
Danish firm Schmidt Hammer Lassen Architects has unveiled plans for its first US project - the Monroe Blocks, a major mixed-use development will be built in the heart of downtown Detroit. Located at the center of the spokes that connect greater Detroit, the Monroe Blocks development will make an impact far beyond its surrounding context, it will become a destination.
The new development will combine downtown Detroit's first high-rise office tower and new staggered volumes housing over 480 residential units. The iconic development is expected to trigger the future developments in Detroit.
Schmidt Hammer Lassen have been working in close collaboration with developer Bedrock Detroit, local architects Neumann Smith, engineering firm Buro Happold and landscape architects SLA to imagine a development that re-establishes historic alleyways, introduces new public plazas and green space while prioritizing the public realm both indoors and out.
The new office tower will offer a combination of large floor plates, tall ceiling heights and access to sunlight currently unprecedented in downtown Detroit.
Called Monroe Blocks, the new development will make a diverse reflection on urban life. The mix of uses allow space for varied activities complimenting each other to make safe vibrant 24-hour public spaces.
The Monroe Blocks will include offices, residential, high-street retails, grocery stores and food markets, entertainment, sport and leisure facilities and the potential for exhibition spaces and performance venues.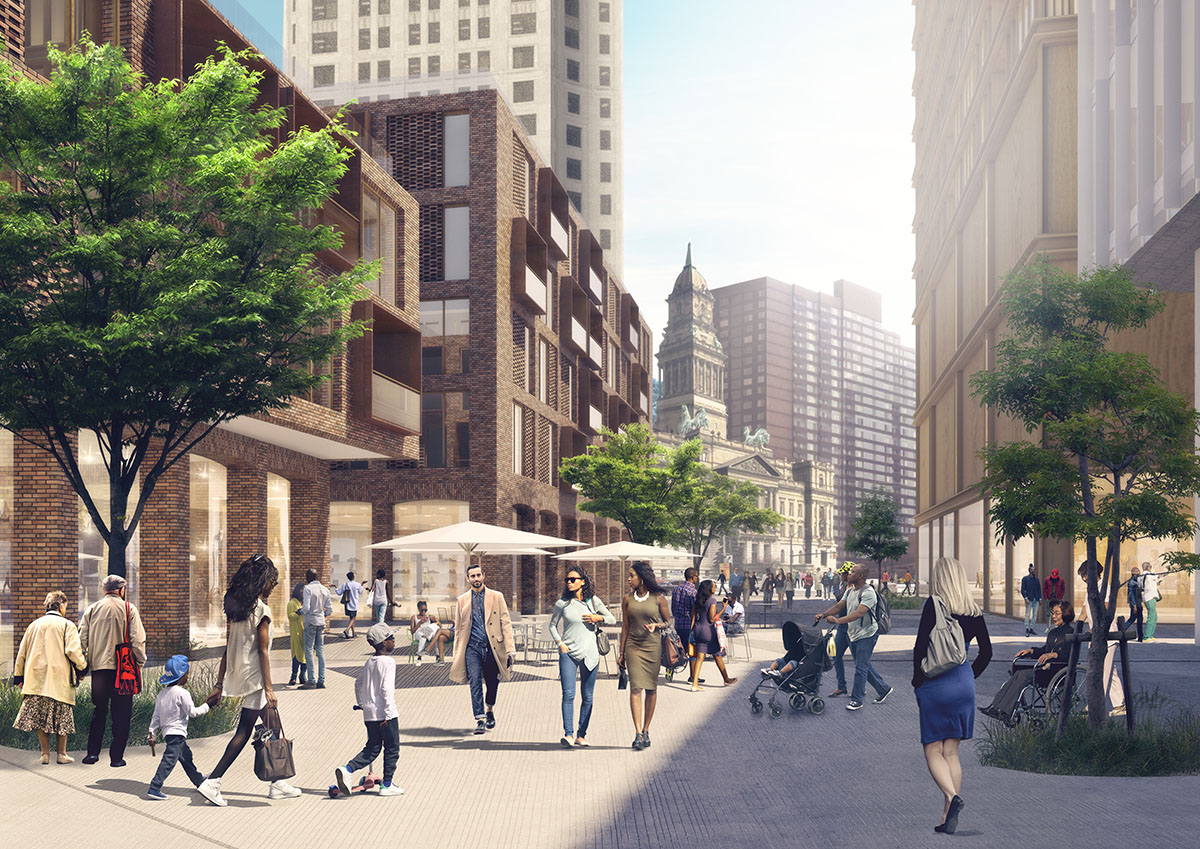 The entire development will encompass 12,542 square meters, and more than 4,400 square meters will added for public space - the office tower will occupy more than 75,000 square meters, while retail spaces covering more than 15,000 square meters in total.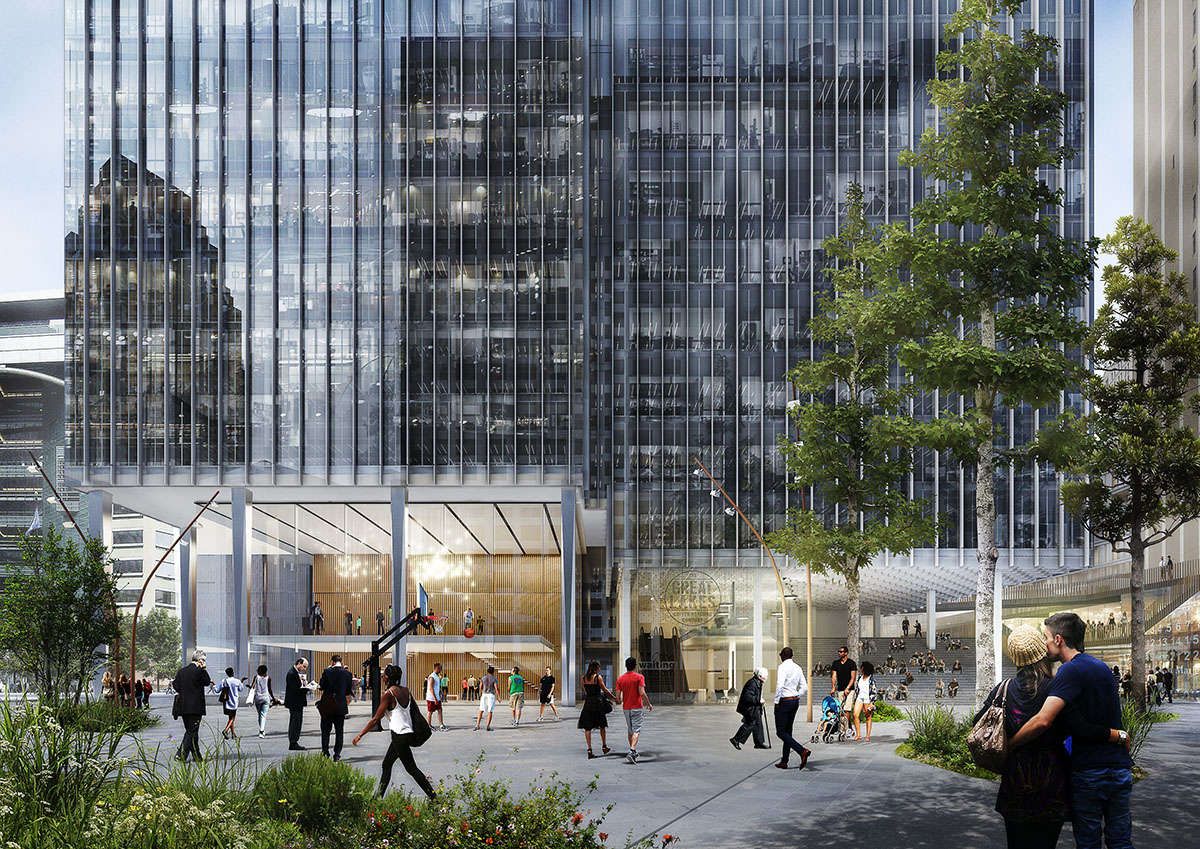 "Detroit is a unique place, I believe everyone living in the Western World has at some point been influenced or touched by Detroit. We all know or can relate to its legacy: the US automobile industry, the architecture of Albert Kahn and Woodward, and obviously the music. We are honoured that our first US project is happening in this great city," said Kristian Ahlmark, Senior Partner at Schmidt Hammer Lassen.
"From our earliest visits, we experienced the unique optimism, energy and entrepreneurial spirit that defines Detroit. This project is very much a part of that movement. The challenge has been to create a new way of defining central business districts as a diverse and multifunctional area for the benefit of the wider community."
The Monroe Blocks - residential units
The Monroe Blocks project is an important piece in the puzzle for downtown Detroit's development, connecting some of the city's key central public spaces: Cadillac Square, Campus Martius, Library Square and Woodward. These new connections will not only bind the city center but also enrich, strengthen and unify the already popular public spaces.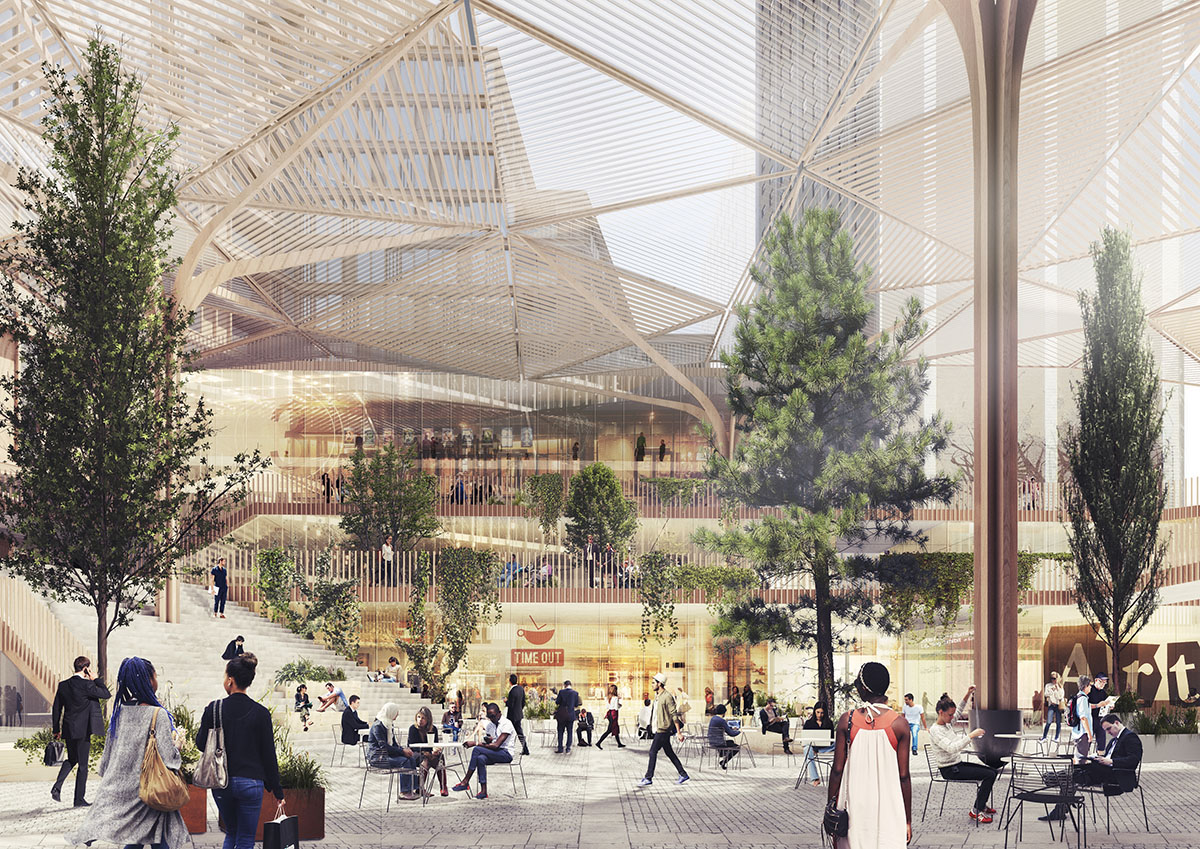 The Monroe Blocks - urban square
The architectural language of the development is very soft, naive, clean and simple, particularly, the office tower draws a smoothed appearance with its fully-glazed outer facade.
The residential units are rising with terraced volumes, which all have public terraces on their roofs. They are all covered by brick-looking material and they have partly protruding balconies to form a vivid appearance.
"What we're doing from a public space standpoint within the development is going to be special," said Dan Mullen, President of Bedrock's real estate arm.
"It's not just a big, tall building. It's a big, tall building that interacts with street level and public spaces throughout. There's going to be different pods and nods of great spaces to hang out and for people to get together."
"From day one, we have been working alongside a team of cross-disciplinary experts. Both local architects, engineers, historical experts and many others," added Kristian Ahlmark.
"We try to gather as much relevant information and feedback as possible early in the process. By doing this open process, we aim to establish a sense of "best practice" amongst all stakeholders," he continued.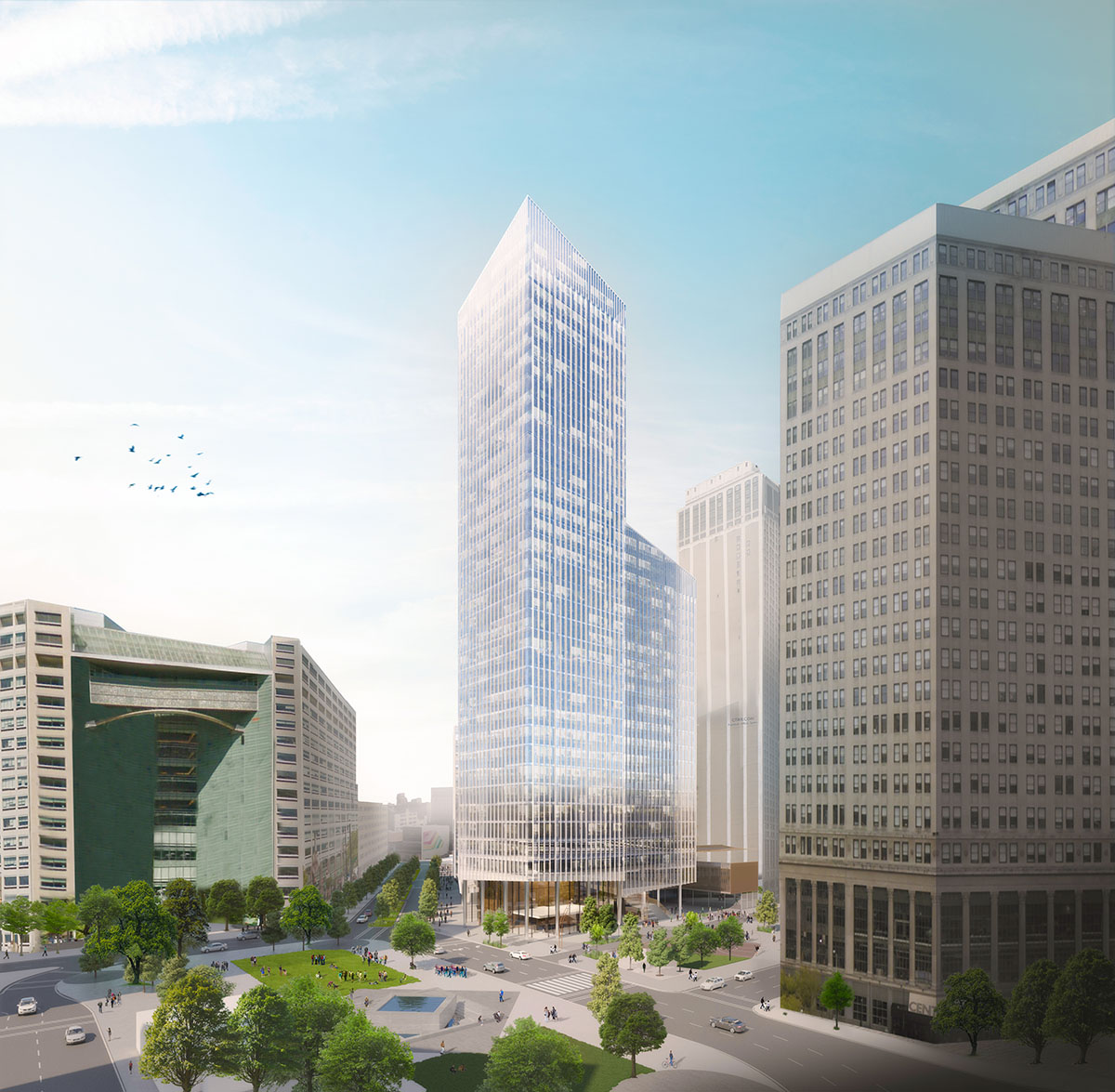 "Our Scandinavian heritage has a strong influence on the way we approach city building on this scale. We always try to think urbanism, city space and the built environment in that order. In Detroit, we found many existing spaces that held a great amount of urban qualities, but laid undefined due to the vast amount of open space."
"Our project is very much about stitching together and re-establishing some of the indisputable qualities of the original masterplan. Whilst at the same time we aim to frame a new contemporary approach to city life - build on some of the keywords that Detroit is made of: Density, Dynamic and Diversity," he explained.
The Monroe Blocks development is planned to break ground in early 2018 and expected to be completed in early 2022.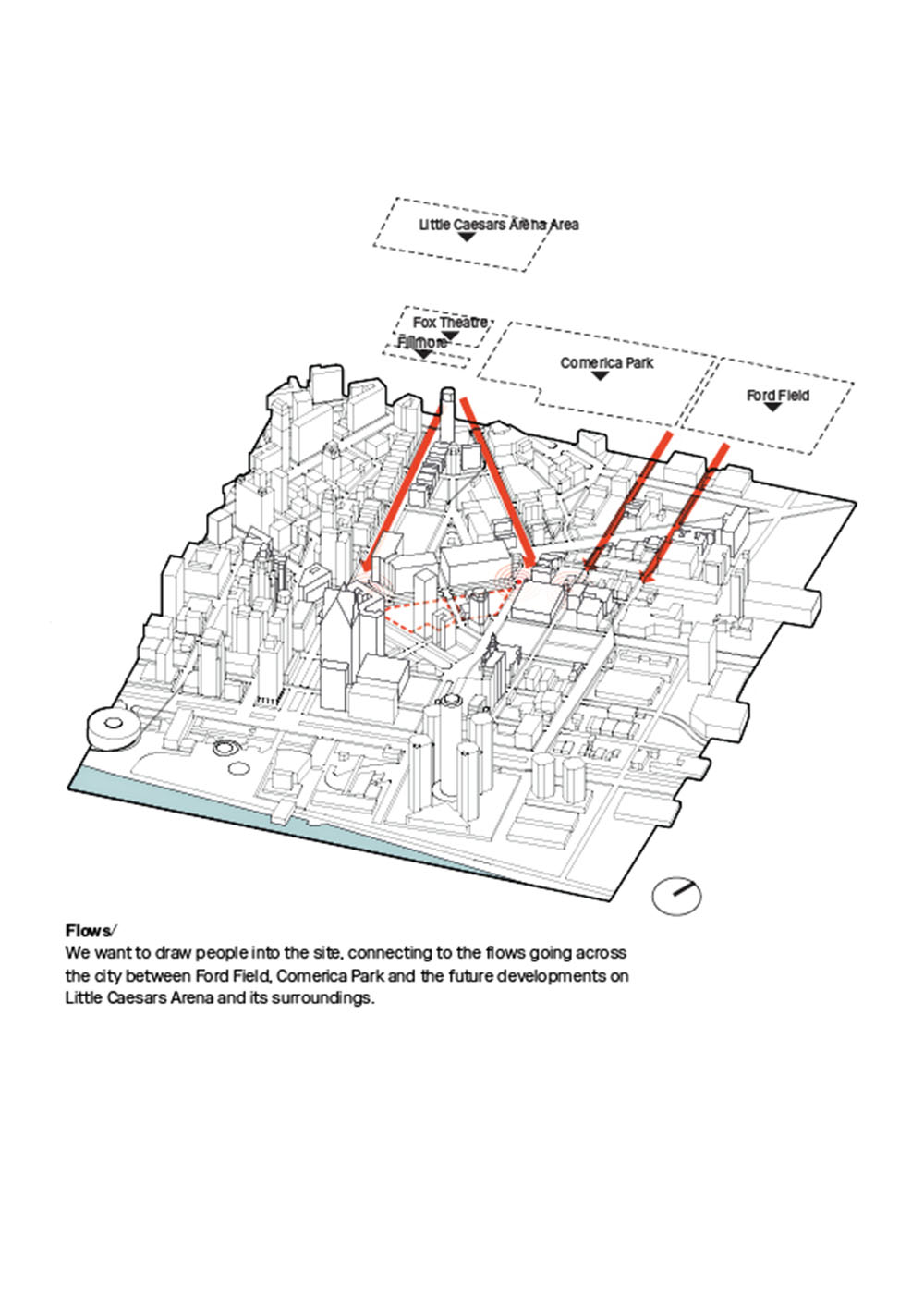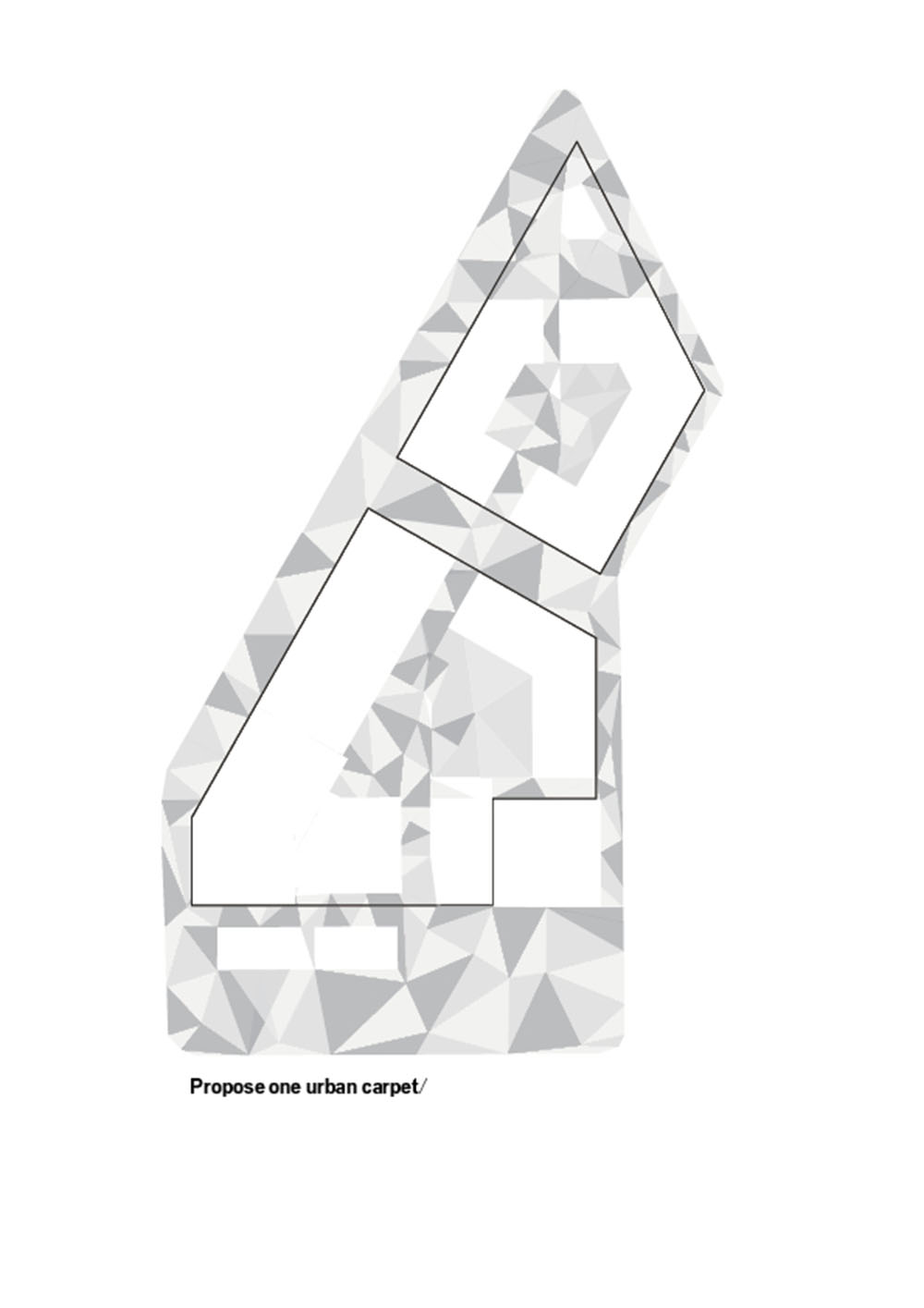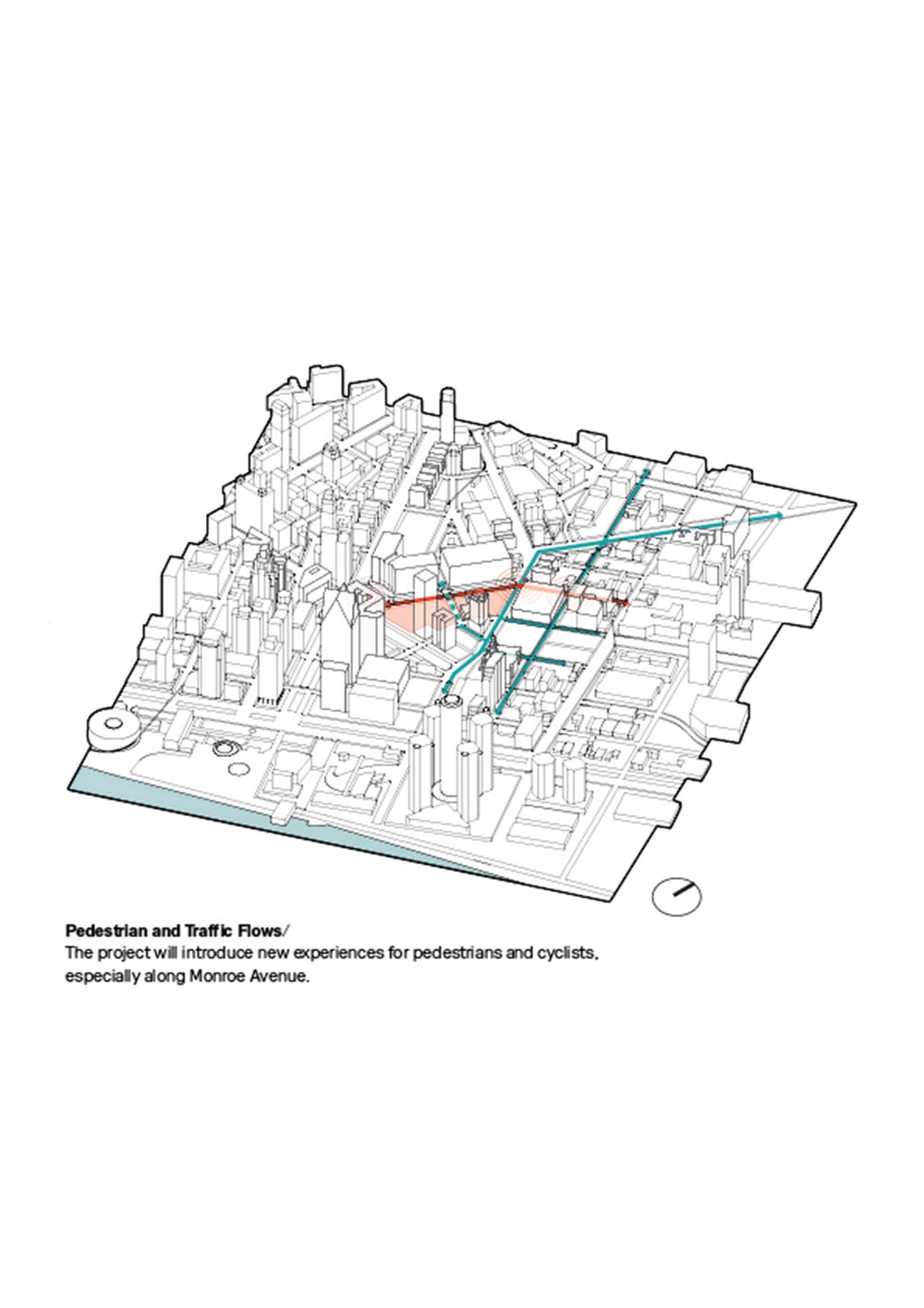 Project facts
Area
Office space: more than 75,000m2
Retail: more than 15,000m2
Residential: 482 units
Public space: more than 4,400m2
Site: 12,542m2
Client: Bedrock Management Service LLC
Architects: Schmidt Hammer Lassen Architects (Design Architect), Neumann Smith (Architect of Record)
Engineer: Buro Happold Engineering
Landscape Architect: SLA
Status: Construction is expected to start Spring 2018
All images © Schmidt Hammer Lassen Architects