A US engineer donated 'green library' to his ancestral village - Lopon in Punjab
'Charity begins at home' - true to this dictum, Baldev Dhaliwal, a former Mechanical Engineer of Ford Motor Company in Michigan, USA, donated a 'Green Library' to his ancestral village - Lopon in Moga District of Punjab, India. About his initiative Dhaliwal said, "When I was young I could not read much. While working in USA, I found that most of my friends are book lovers, in whose company I developed an interest in reading. Then after my retirement I thought that children of my village should get the opportunity at their doorsteps."
With this aim, Dhaliwal got the "Lopon Public Library" constructed on his ancestral land with his own resources. He established 'Buta Singh Thekedar Charitable Trust' in the memory of his father to run the library and computer centre efficiently. The library is now equipped with thousands of books on varying subjects like, literature, science, history, agriculture, philosophy, health, etc. Apart from this, there are separate sections for magazines/periodicals, and computers. Nearly 50 children from the Lopon village visit this library daily.
The small 'Green Library', having a covered area of 200 square metres, is situated on a plot of 1,540 square metres abutting peripheral road on the south end of the village. The building has been designed by a Chandigarh based practice, Saakaar Foundation.
The low-budget, single-storied building of the library has no air-conditioning or fans. Instead, it has an air-management system to circulate fresh air. The air-management machine is installed on the roof and evaporative air-cooling system is used. The forced air passes through ducts in the chimneys on the north side. The air-management machine is designed and built by Darshi Dhaliwal who has an expertise in low cost cooling system.
A blower fixed on the roof draws fresh air from the atmosphere and sends it down the route. The air passes through filters fitted with coils which provide hot or cool air as per requirement. An outlet for air has been provided on the wall on south side of the building.
Though the blower runs on electricity, it consumes much less energy as compared to a fan or an AC (air conditioning). The windows are designed in such a way as to draw maximum natural light inside. Cavity walls are provided on east and west side and openings are totally avoided. All windows are on north or south sides.
The building is entered through a simple, yet elegant porch which leads to entrance lobby where users can keep their belongings. Record room, book-sorting room, reception rooms are approachable from this lobby.
The building has four enclosures. Three of them are being used for book storage, fourth one is reserved for magazines/periodicals. Facilities of toilet, pantry, drinking water are also provided. A staircase leads to the terrace for maintenance.
Baldev Dhaliwal's contribution to the society to inculcate the reading habits in the children, is worth appreciating. This mundane effort is acting as catalyst and many more, similarly, NRI's are coming up to build similar libraries in their villages in Punjab.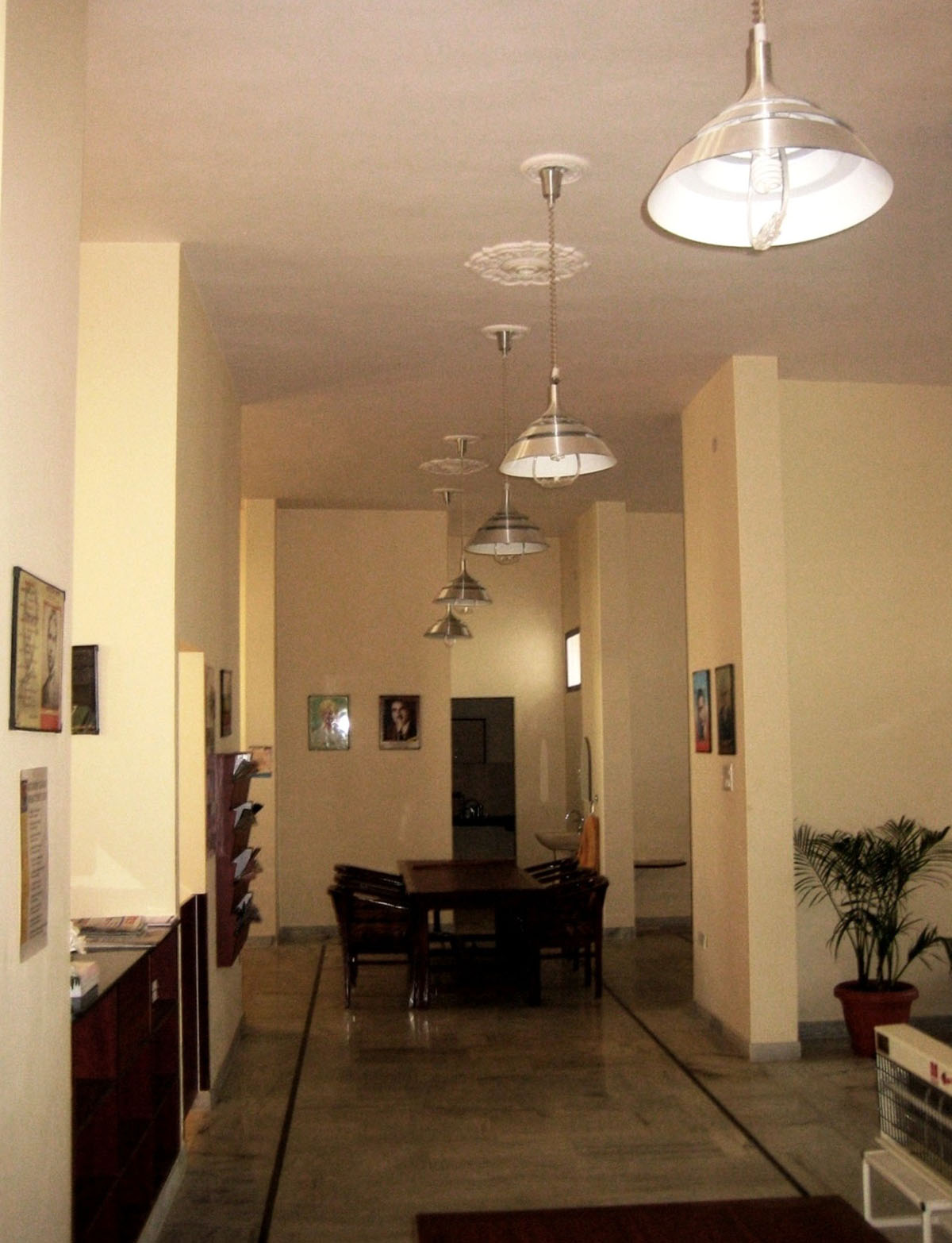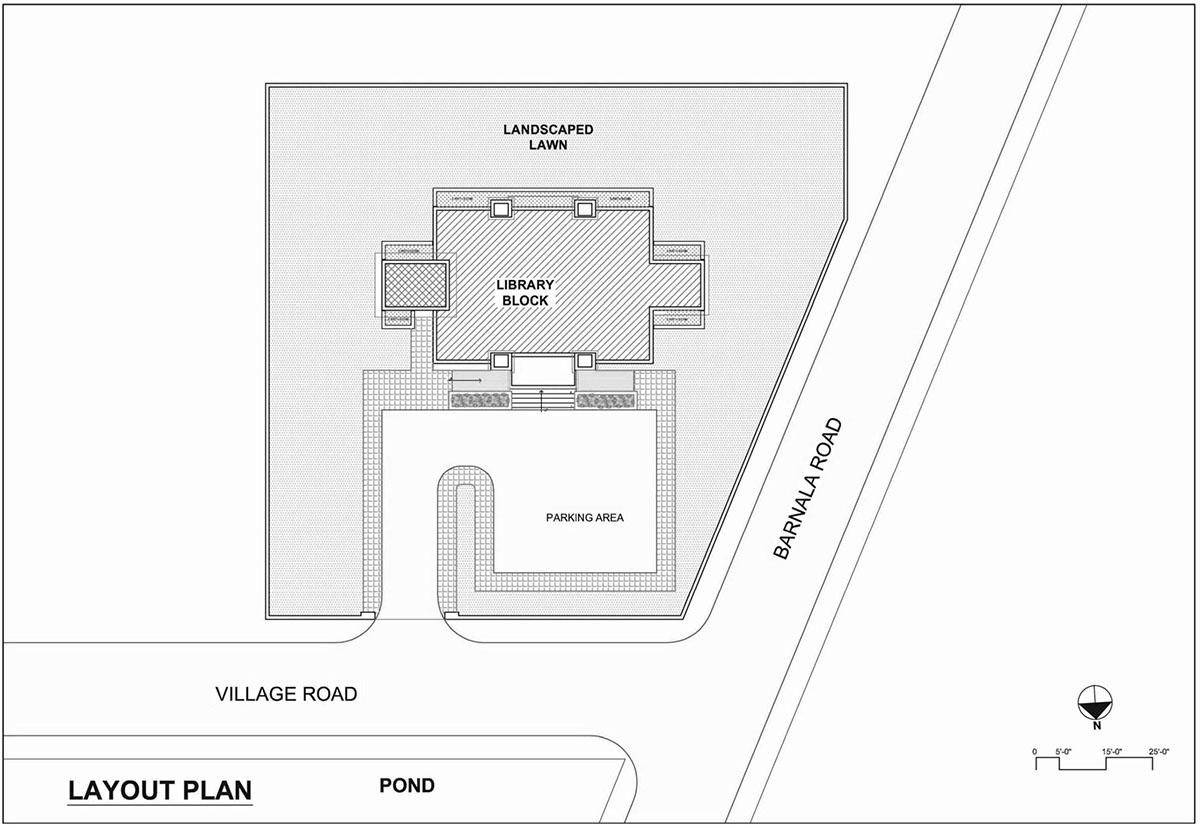 All images courtesy of Saakaar Foundation
> via Saakaar Foundation