NOTAN Office extended an old house's roof to create more flexible space and hide water tanks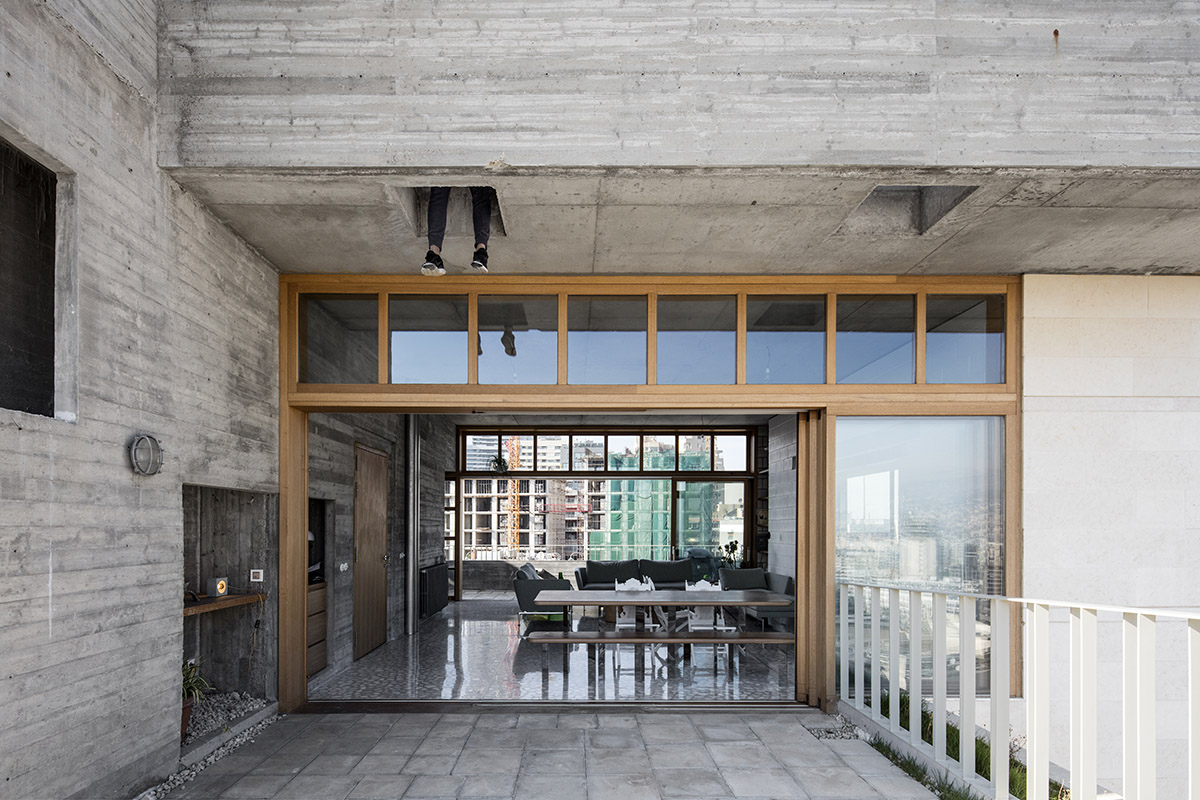 Brussels-based architecture practice NOTAN Office added an extra floor to the 13th floor of Beirut's old building to provide more flexible space and to hide water tanks of the apartment building.
Named Le 13ème, the new roof extension, occupying a total of 250-square-metre space, is located in a dense area of Beirut houses, which were all built with brutalist style. To adapt this historic fabric, the studio - led by Frédéric Karam - used the same material language to expose the house in a harmonious look.
The picture shows that even when looked closely, it becomes almost impossible to understand that this house is designed as a plug-in terrace house. Beirut roofs are inhabited in different ways, according to the architect. The aim of design was also provide enough space to carry water tanks of the apartment as well as providing very flexible, ventilated and open house.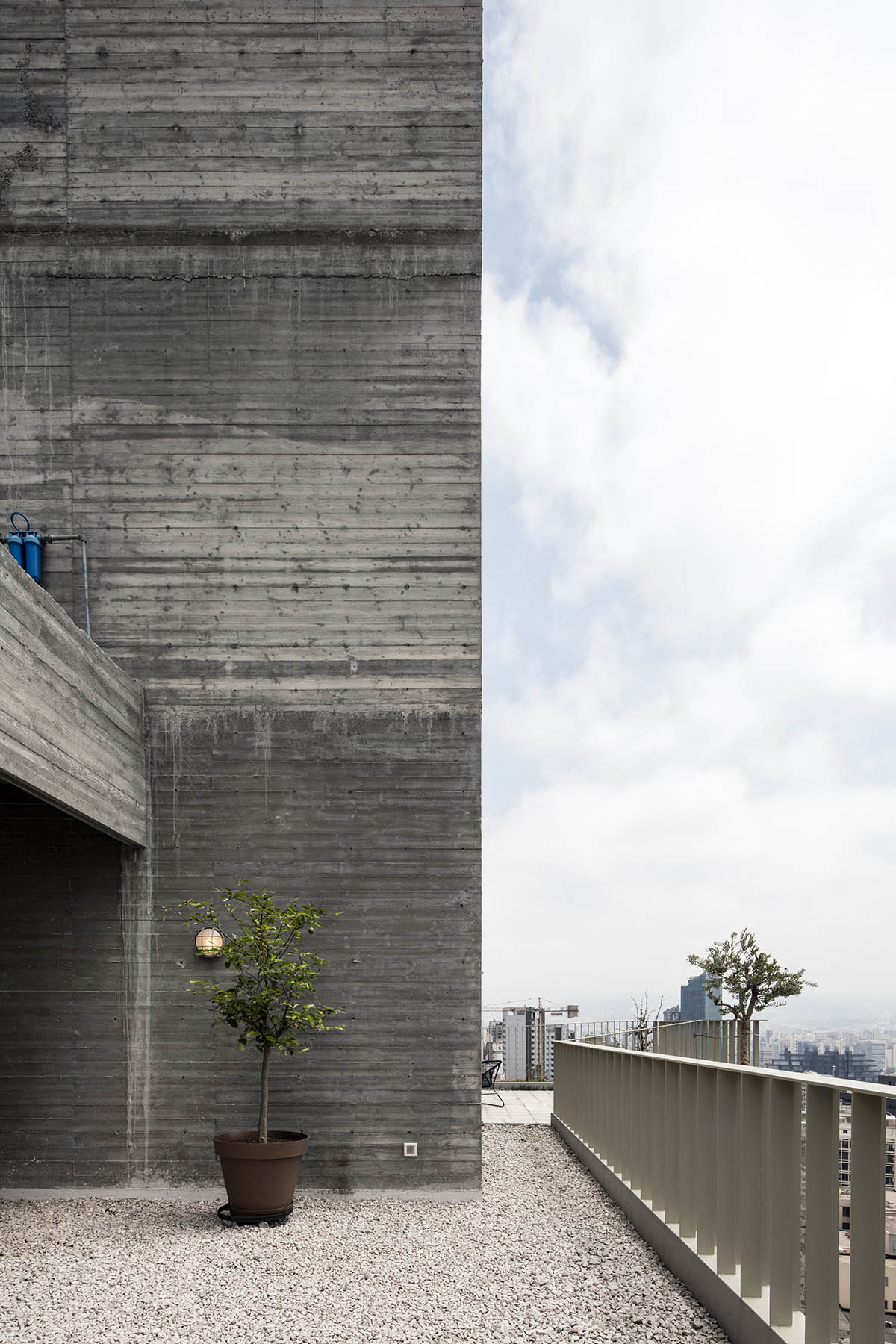 "To make it habitable, a volume rises and contains this water in a common tank. The imposing mineral monolith orients the project towards the open panorama of the city," said Frédéric Karam, founder of NOTAN Office.
"With its double orientation, this last floor becomes super transparent, open and ventilated, but still away from eye sights and the city turmoil," he added.
The project is designed within the structural constraints - like technical shafts of the irregular lower floors forced the architects to arrange its internal layout. The building has three cores that define clean and rational spaces. Circulation, kitchen and bathrooms are arranged around these three cores.
"Keeping the interior free with partitions, at the 13th floor, we wondered these spaces will look like from inside to outside and between a core and another," added the architect.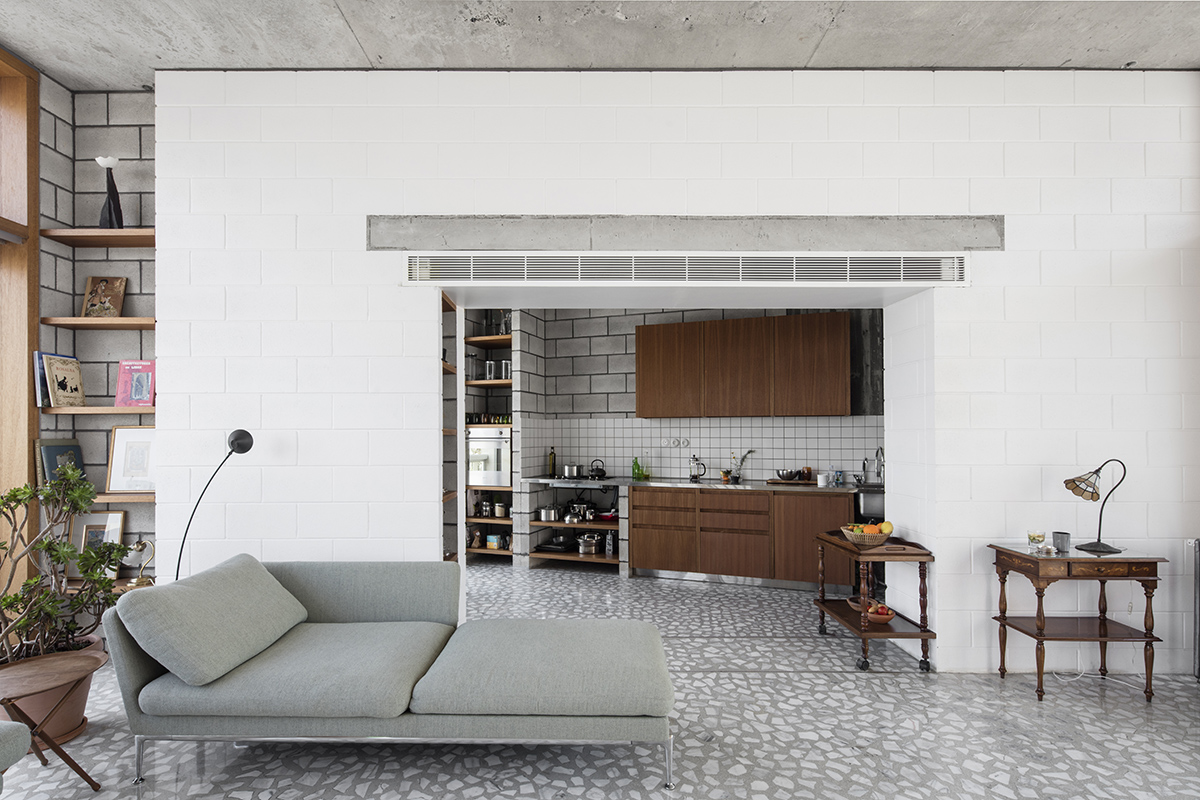 The raw concrete was chosen by NOTAN Office to keep the same architecture language as used in most of Lebanese houses. According to the architect, it was an intentional choice to reinterpret the "local taste" in this urban fabric.
"The house is privileged but at the same time, it is important to follow this notion 'belonging to the city', this last floor echoes Beirut with a similar brutality," explained the architect.
"For example, the floor is made out of crushed white recuperated marble instead of the standard continuous rectangular marble flooring."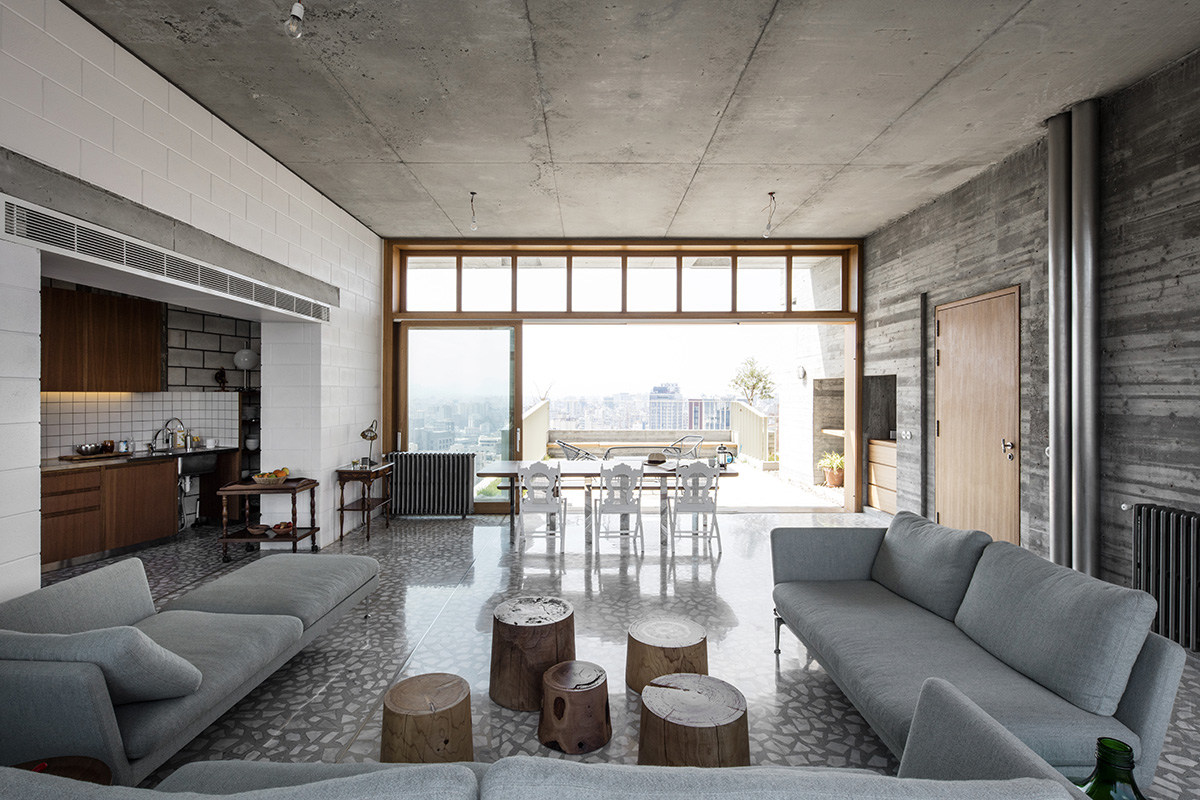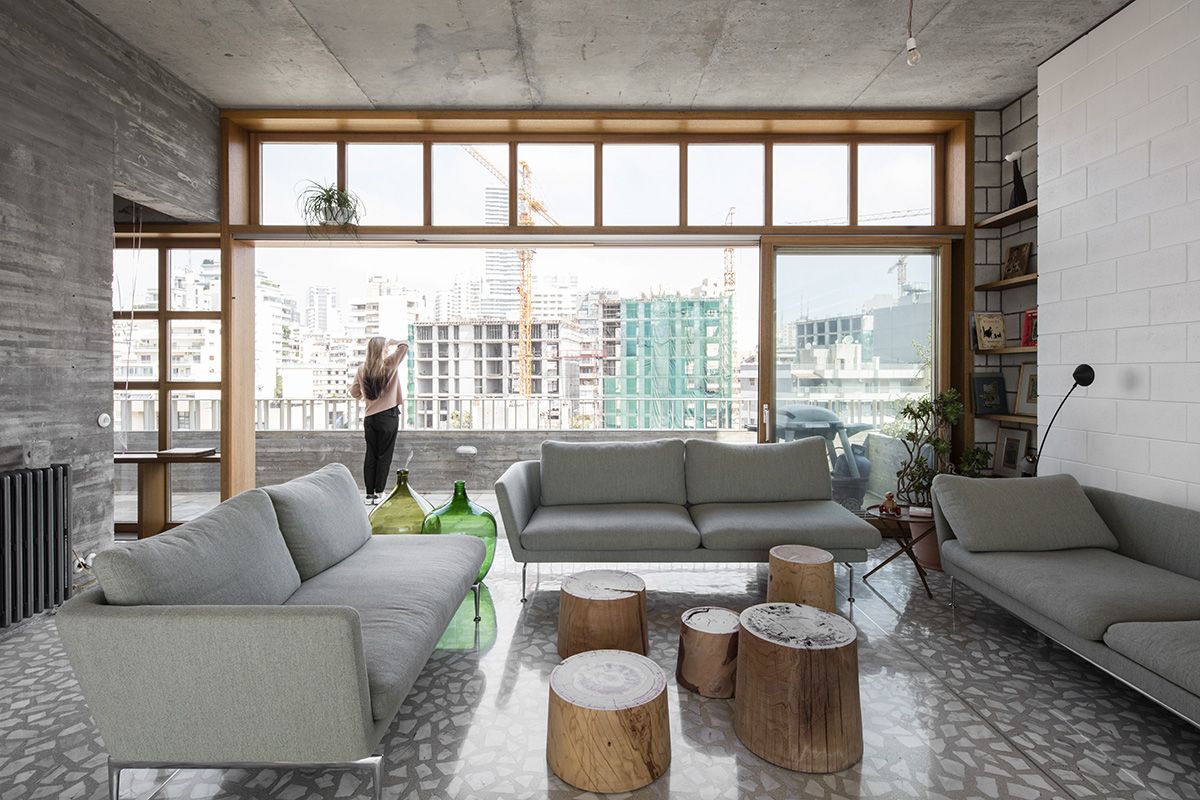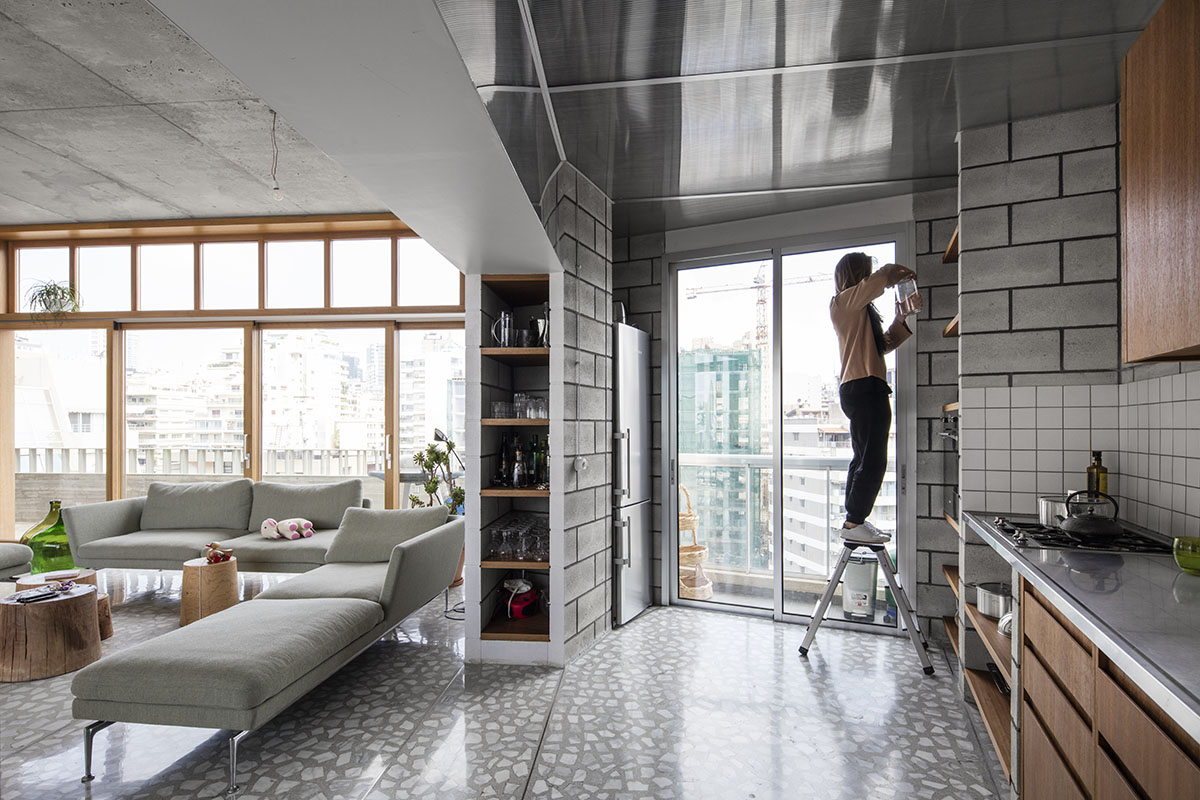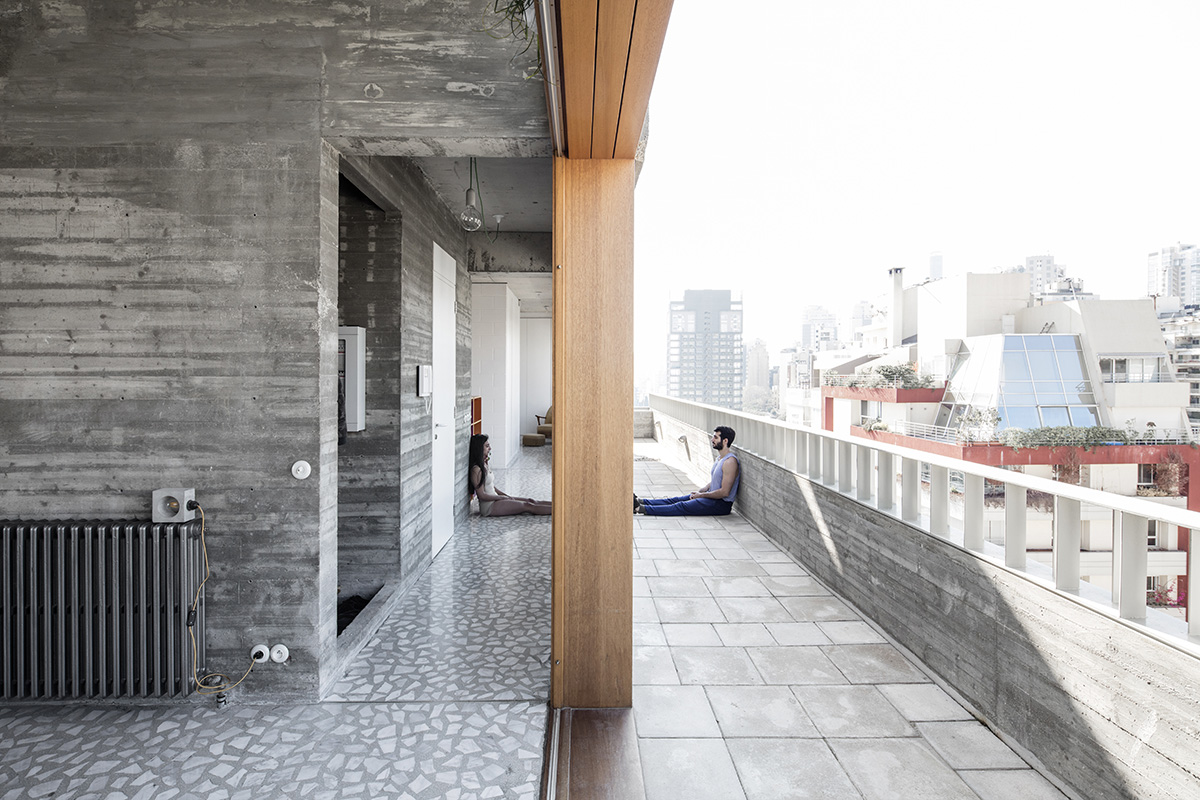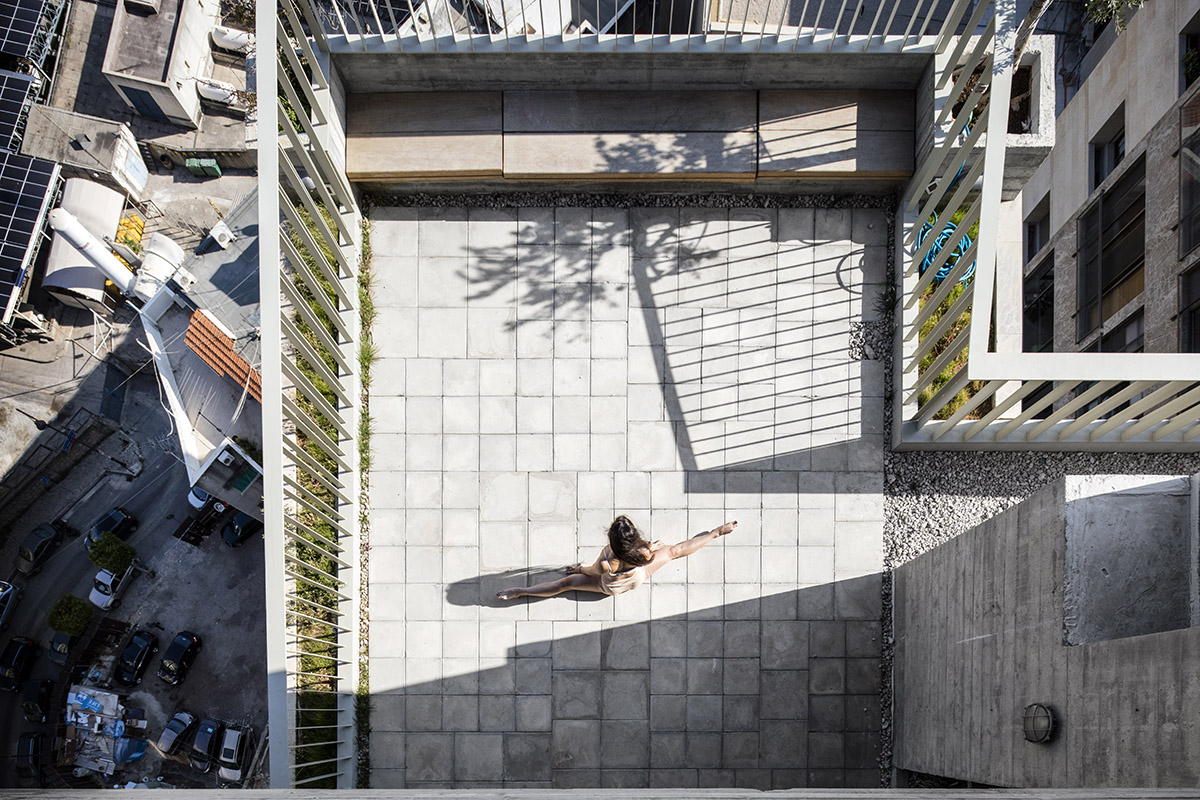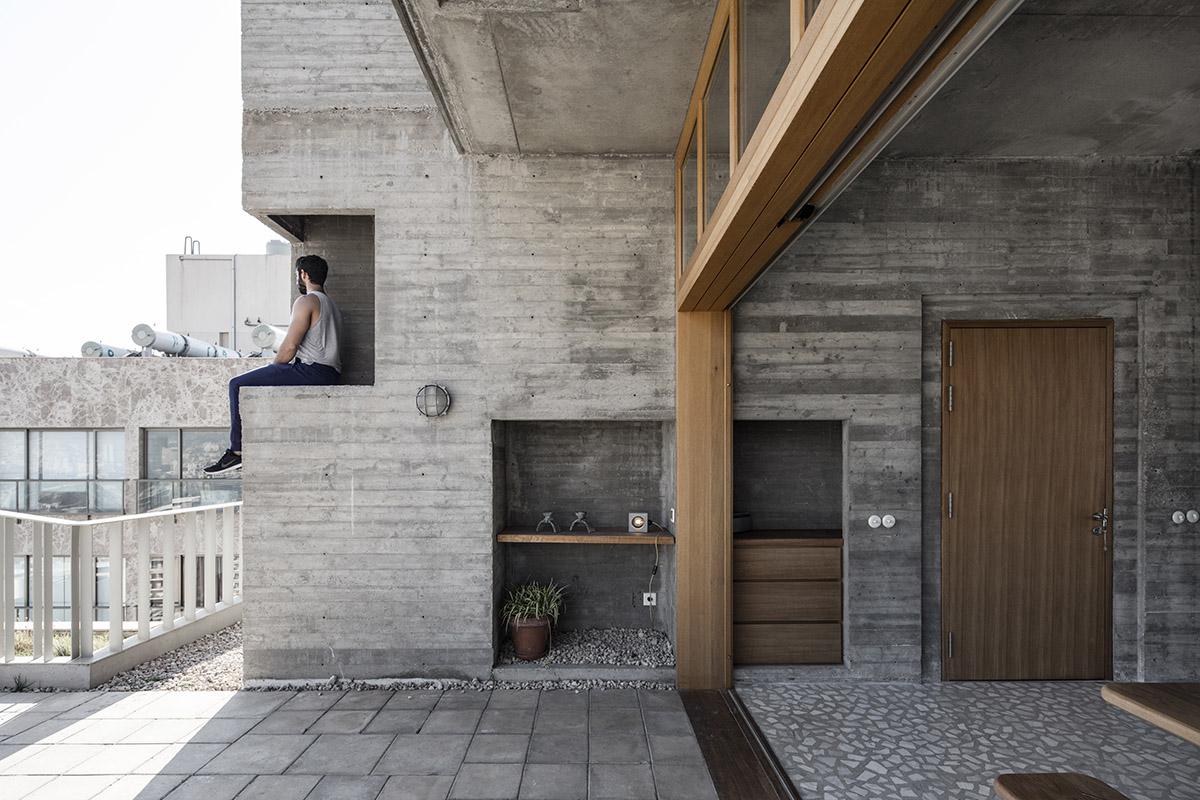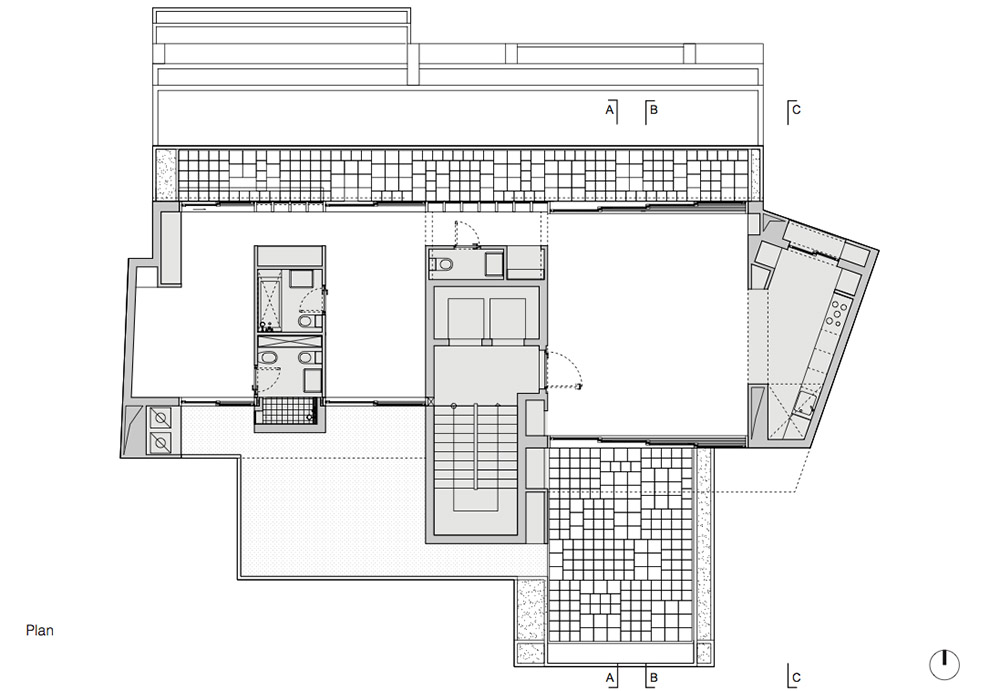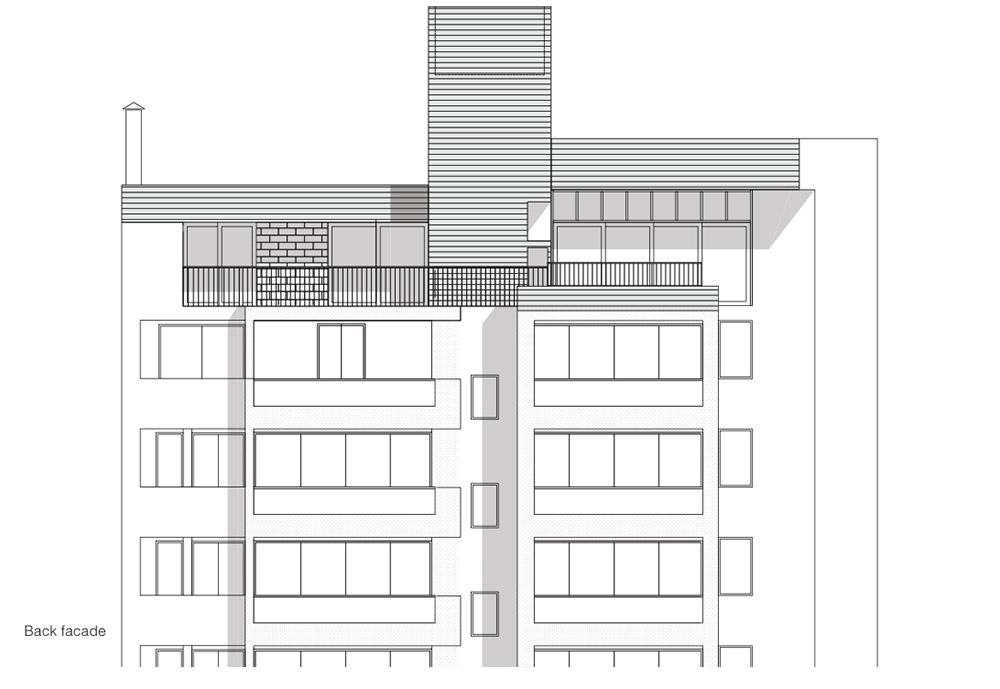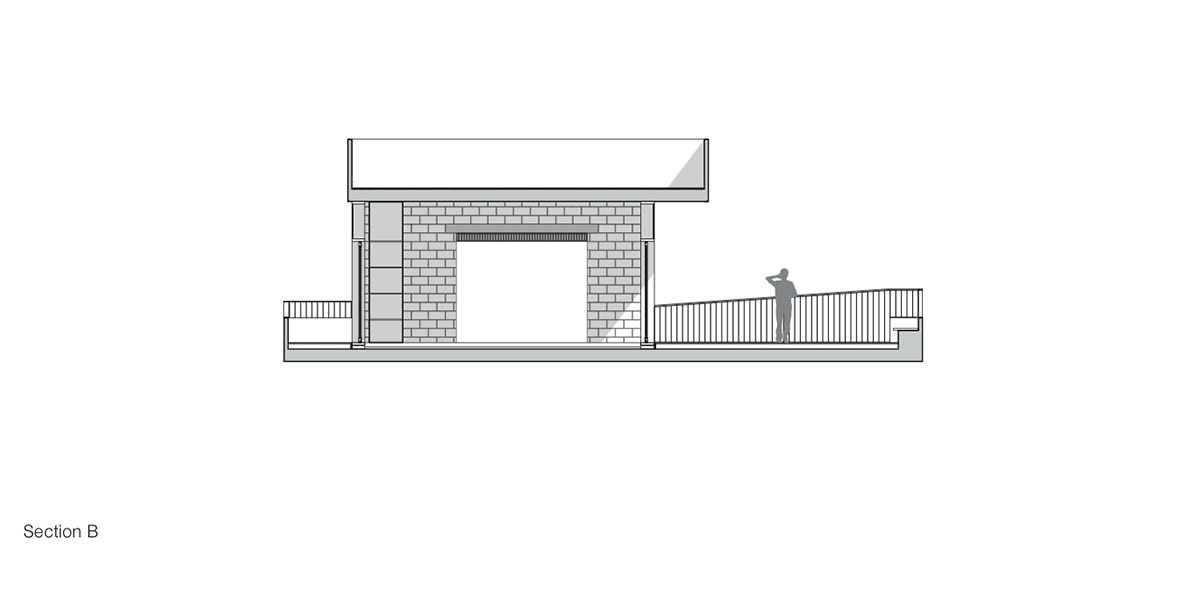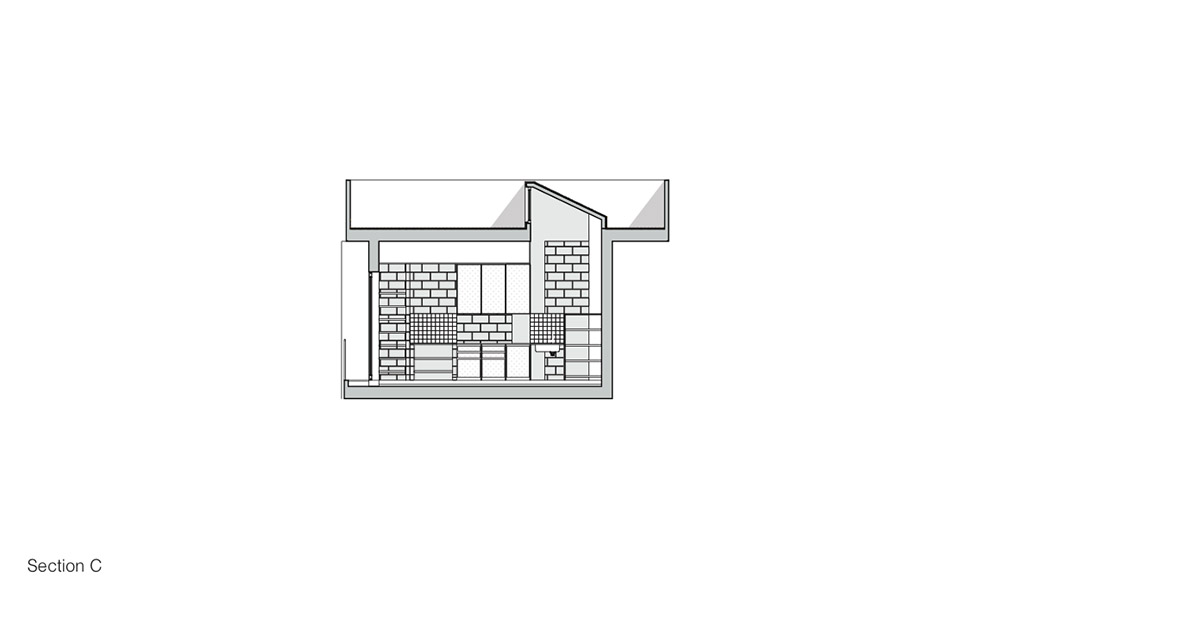 The design of the Le 13ème started in 2012 and construction work was completed in 2015. NOTAN office relies on this network to reinvent itself through every collaboration, each project taken from scratch, with new inputs for each contexts in attempts to find coherent answers with given budgets, contexts and geographical locations.
NOTAN Office has offices in Switzerland, Belgium, France and Lebanon.
All images © Ieva Saudargaité
> via NOTAN Office