PUP Architects' interwoven Antepavilion suggests alternative dwelling for housing crisis of London
This interwoven micro dwelling has been installed on the rooftop the Hoxton Docks, a complex of artists' studios on the Regent's canal in East London. This micro-living unit is not considered as one of classical installation series built in many parts of the cities - this micro house is aimed to propose an alternative dwelling against housing crisis of London - "by disguising as ventilation equipment".
The installation - called H-VAC - has been built by London-based design studio PUP Architects with the assistance of carpenters and a team of volunteers, and technical support from structural engineers, AKTii. This year's Antepavilion was selected from 128 proposals in a competition organised by the Architecture Foundation.
The Antepavilion has remained open to the public on the weekend of the 5th and 6th of August, but the pavilion will then be open again on the 16th and 17th of September during London's Open House weekend in order to experience it.
PUP Architects' snake-like installation is the first of an annual series of experimental structures to be built at Hoxton Docks. The pavilion opens up a new discussion about the occupation of the city's rooftops by highlighting relaxed permitted development rights.
The moveable micro-unit suggests that "if dwellings could be disguised as air conditioning equipment, thousands of micro houses could be built across the city providing new home."
The 2017 Antepavilion was designed as 'covertly extrovert' and its snaking linear form is functional yet surprisingly sculptural and is wrapped with silver shingles cut from reject Tetra-Pak printed roll.
"While permitted development exists for large scale infrastructural roof installations, little challenge has been made for other viable and productive uses for rooftops. By subverting the form of the permitted and giving it a non-standard use, we hope to bring into question this order of priorities," said PUP Architects.
The competition brief called for proposals that explored alternative ways of living in the city and engaged with issues of sustainability and recycling. PUP Architects designed a playful subversion for planning legislations, exploiting loopholes for mechanical rooftop equipment to be built without planning permission.
"Supporting emerging practices has always been central to The Architecture Foundation's mission so we were delighted that Shiva invited us to help formulate the first Antepavilion competition. We are looking forward to the annual commission developing into a significant event in the architectural calendar and an important stepping stone for a generation of emerging architects," said Ellis Woodman, Director of The Architecture Foundation.
If you already missed the installation, it will be on view again between September 16-17 during London's Open House weekend. So, you can experience the pavilion and decide whether you will be able to live in it or not.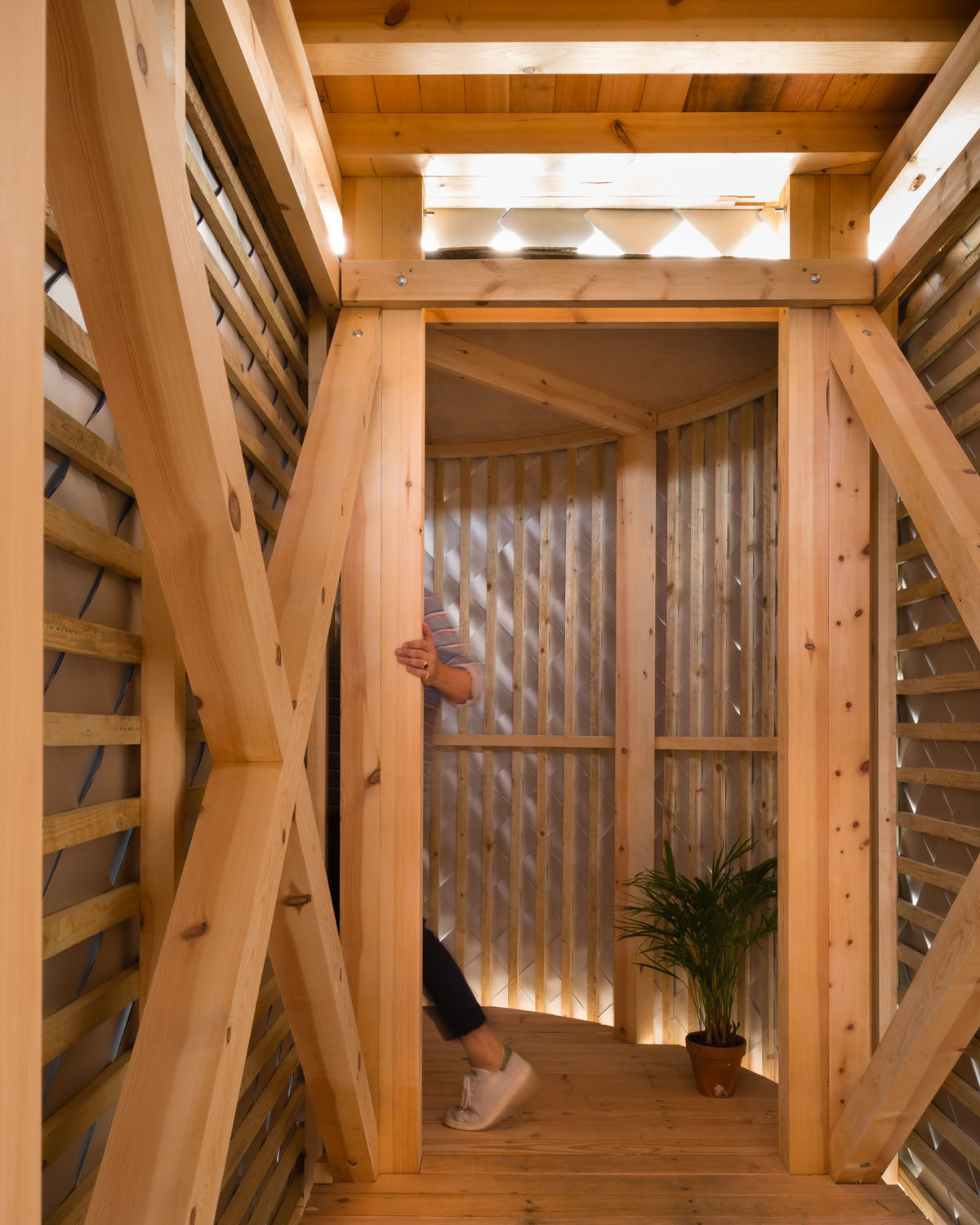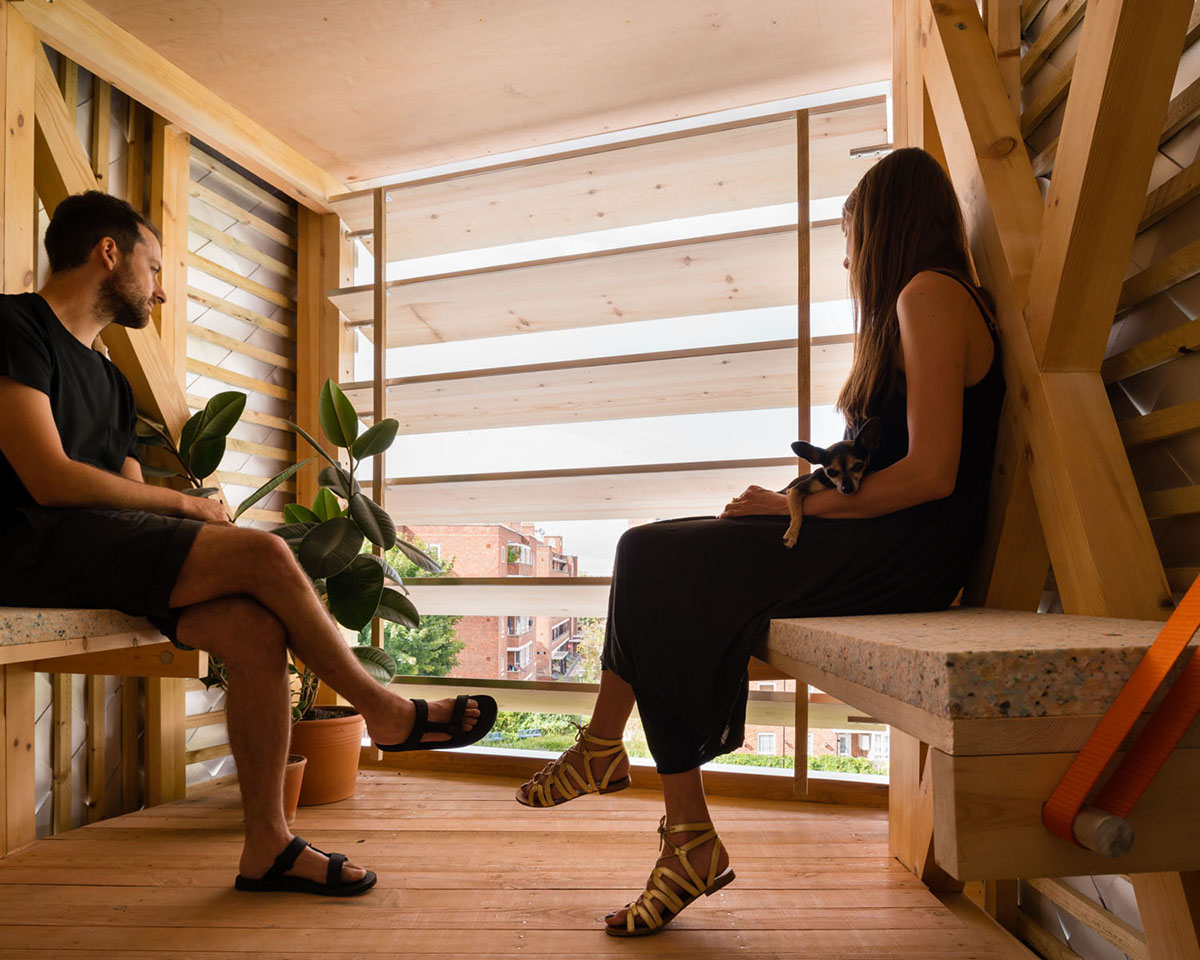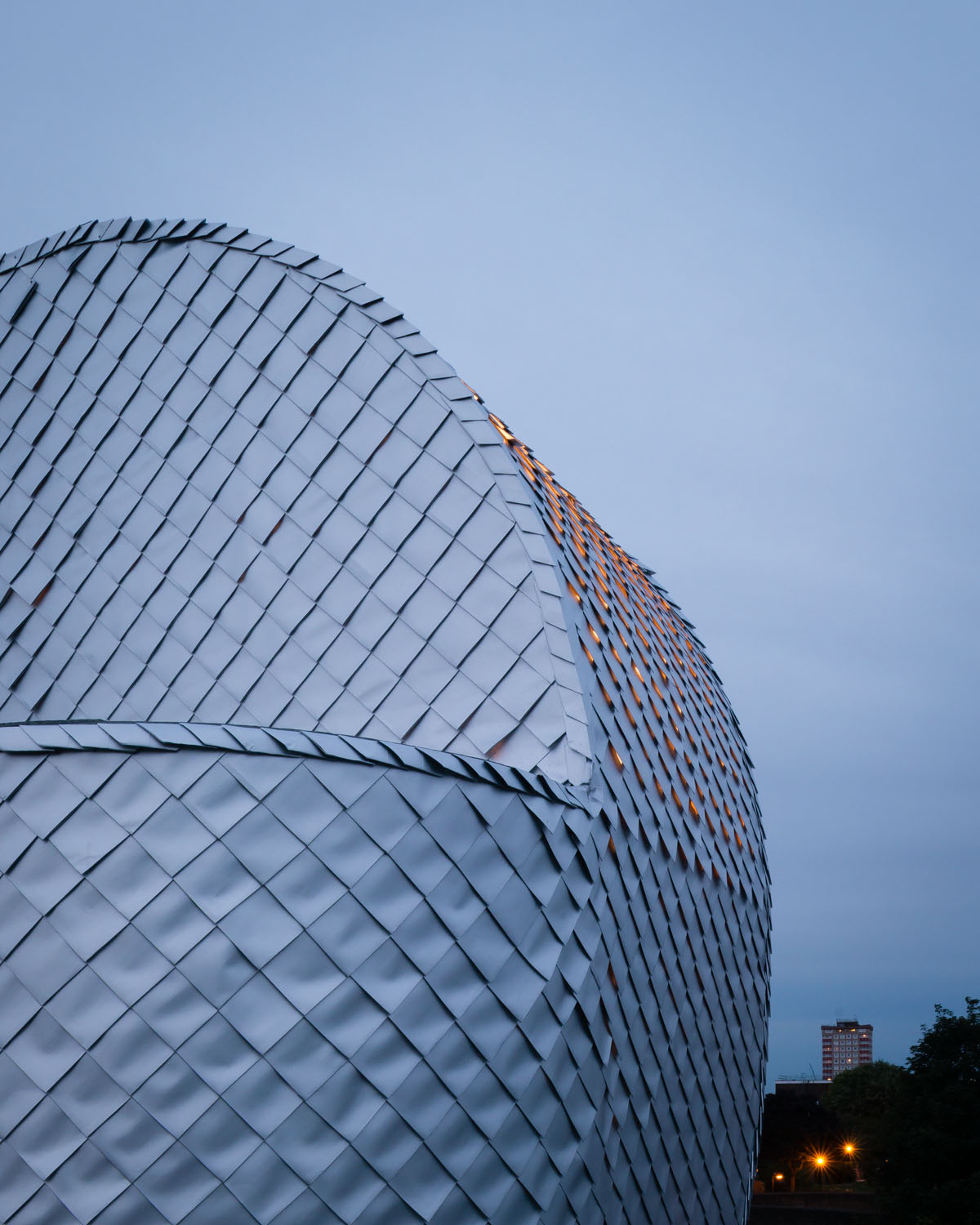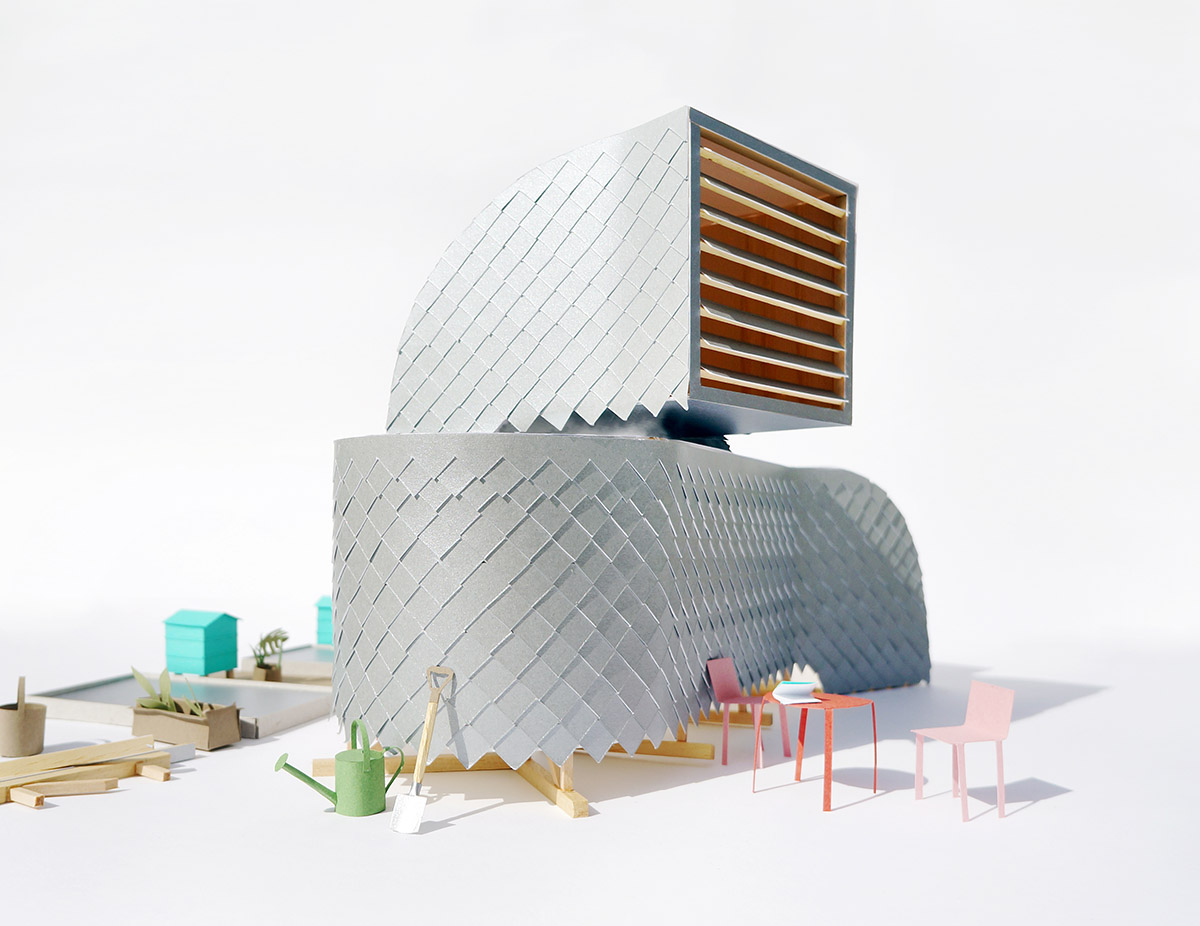 Exploded view with shingles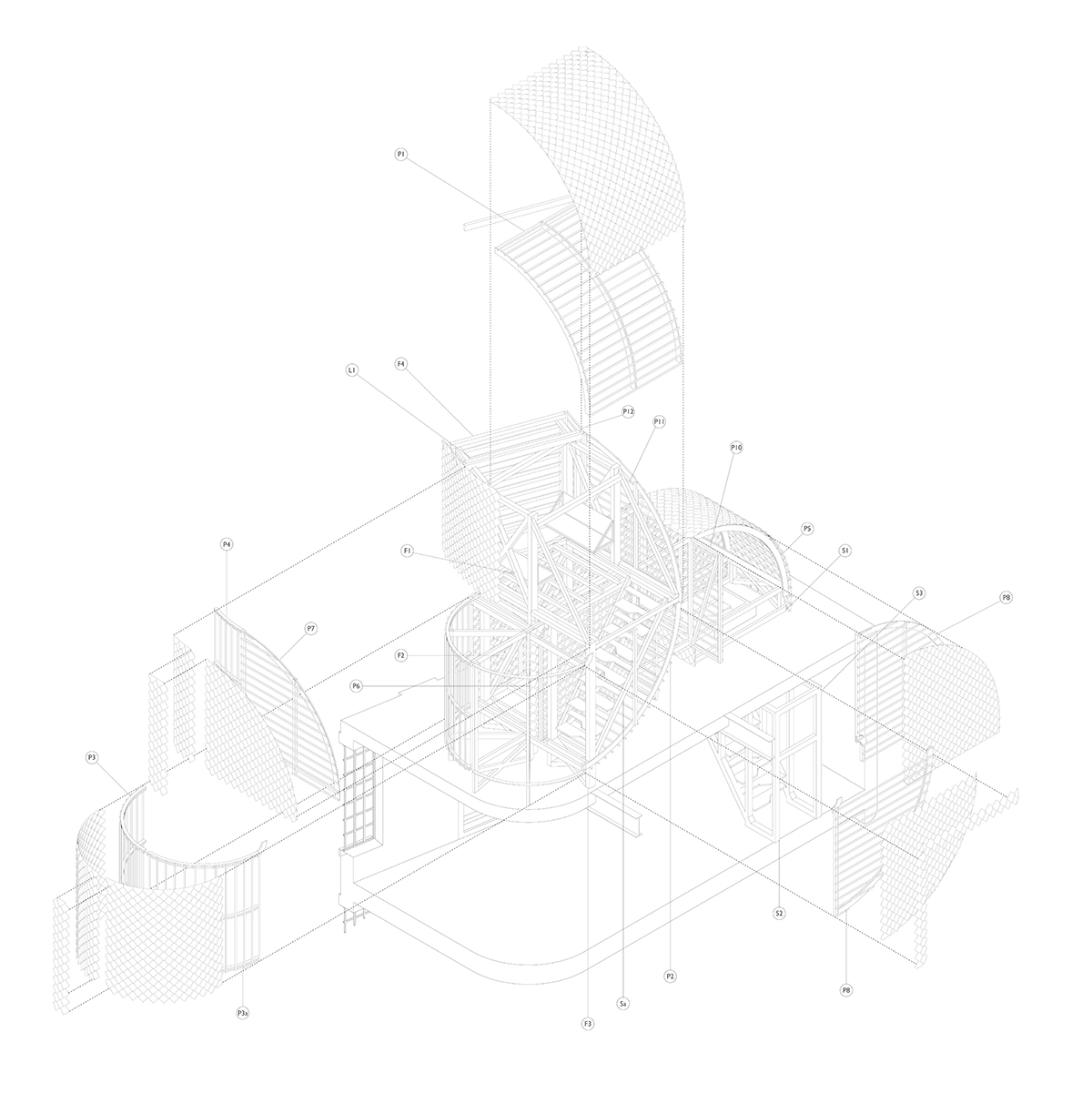 Exploded view with shingles (vectors)
Components of the installation
Model view
Roof plan/bed view
Roof plan/seat view
Roof plan
All images © Jim Stephenson
All drawings © PUP
> via PUP Architects