Fran Silvestre uses interlocking volumes to create different views overlooking the garden
Two all-white coloured volumes interlocking each other are placed in a flat garden to catch the view of coastal area on the beach of Castellon, Spain. This private residence was designed for a couple who have decided to return home to the Mediterranean - the house resembles a shining white stone within this wild region but the sense of hardness of this house is soften though its pure texture and materiality between inside and outside.
Designed by Spanish architecture studio Fran Silvestre Arquitectos, the Breeze House is a single-storey family residence overlooking the pine trees and fully-covered green garden - the house features floor-to-ceiling glazing and white finishes representing cleanness and untouched rigidity and toughness.
"It reinterprets a villa of the last century that characterizes this coastal area on the beach of Castellon. The elements used in the neighboring architectures such as the latticework that constitute the fences, the porches are slightly shadow above the street level are updated in the proposal," said Fran Silvestre Arquitectos.
The house is configured with two volumes that are joined in a single floor. In this way the scale of the porch allows an adequate control of the sun intensity and the privacy is provided to the main room, maintaining the view of the garden.
The wet zones differentiate the day zone at night in this position is the staircase that allows you to climb a terrace where you can enjoy the summer evenings. A place from which you can see the sea you feel by the breeze.
Fran Silvestre Arquitectos is mostly well-know with its clear-cut and all-white coloured private residences with irregularly-arranged geometrical forms that try to explore new type of architectural language in wild regions.
The studio recently completed a new two-storey villa in Spain. An Aluminium House, featuring a dramatic cantilever, is a two-storey residential building that is opened up to landscape and green mountains of the city with full transparency, elegancy, sensitivity and minimalist demeanour, was completed last year.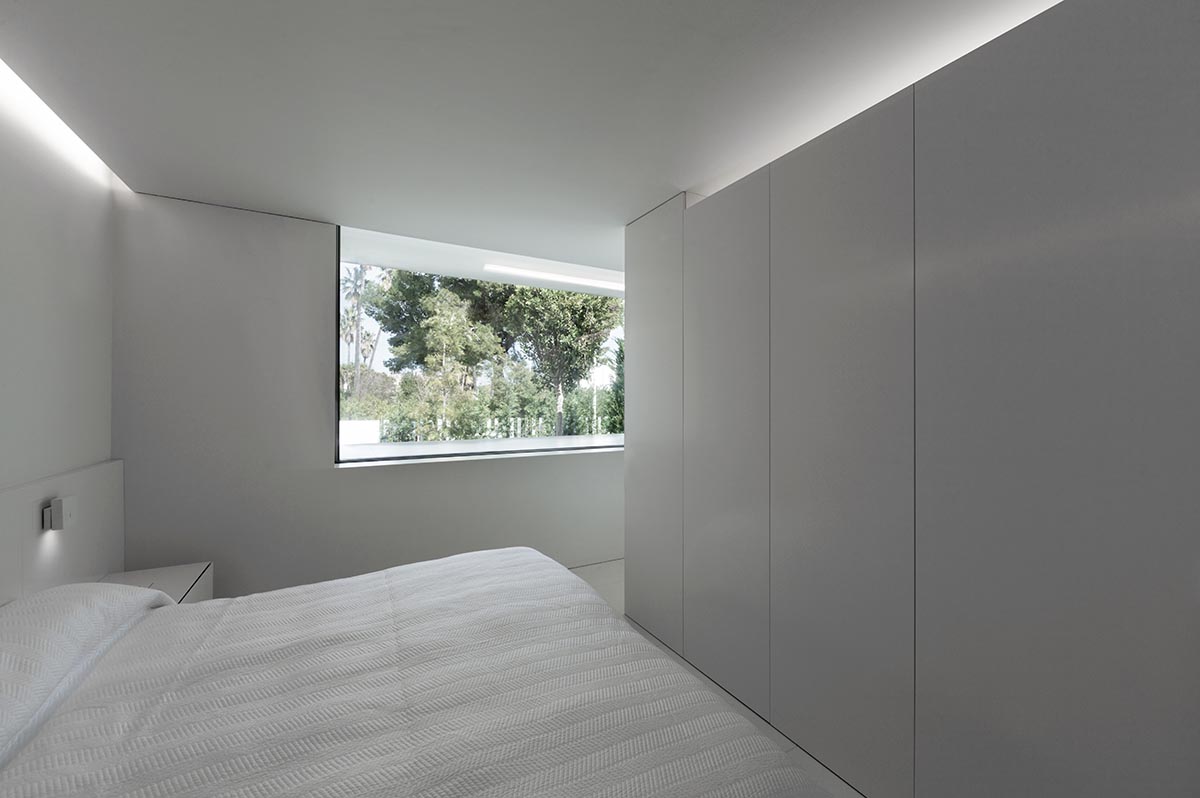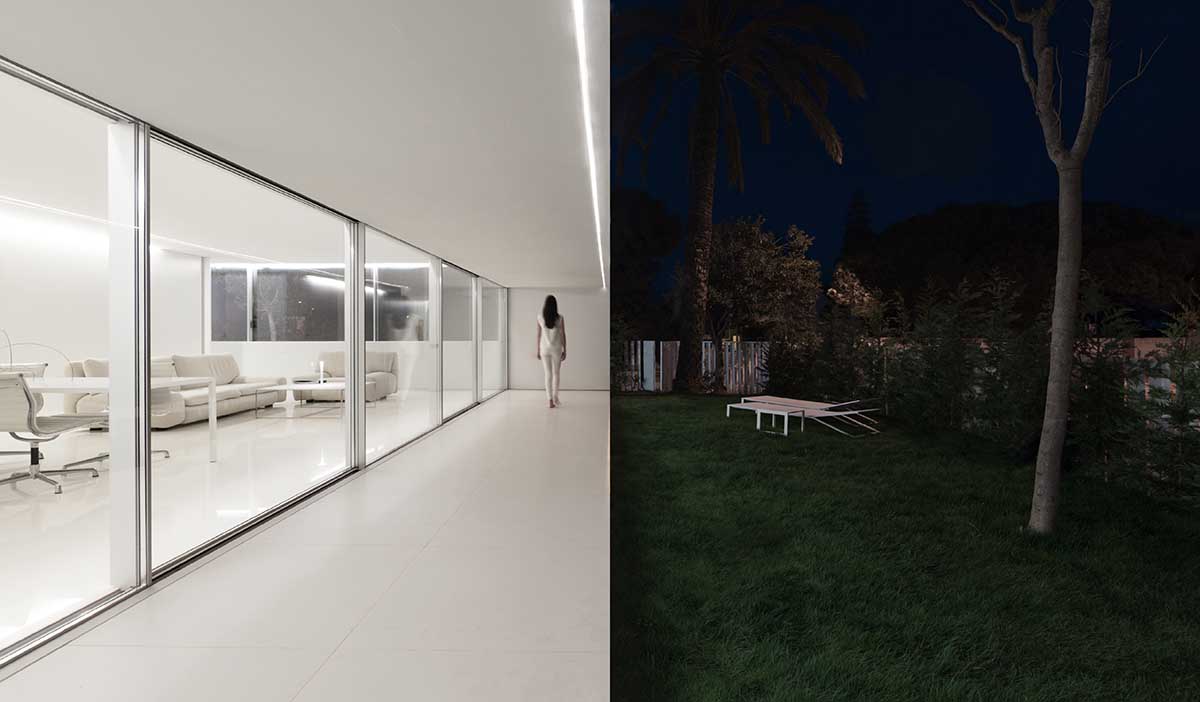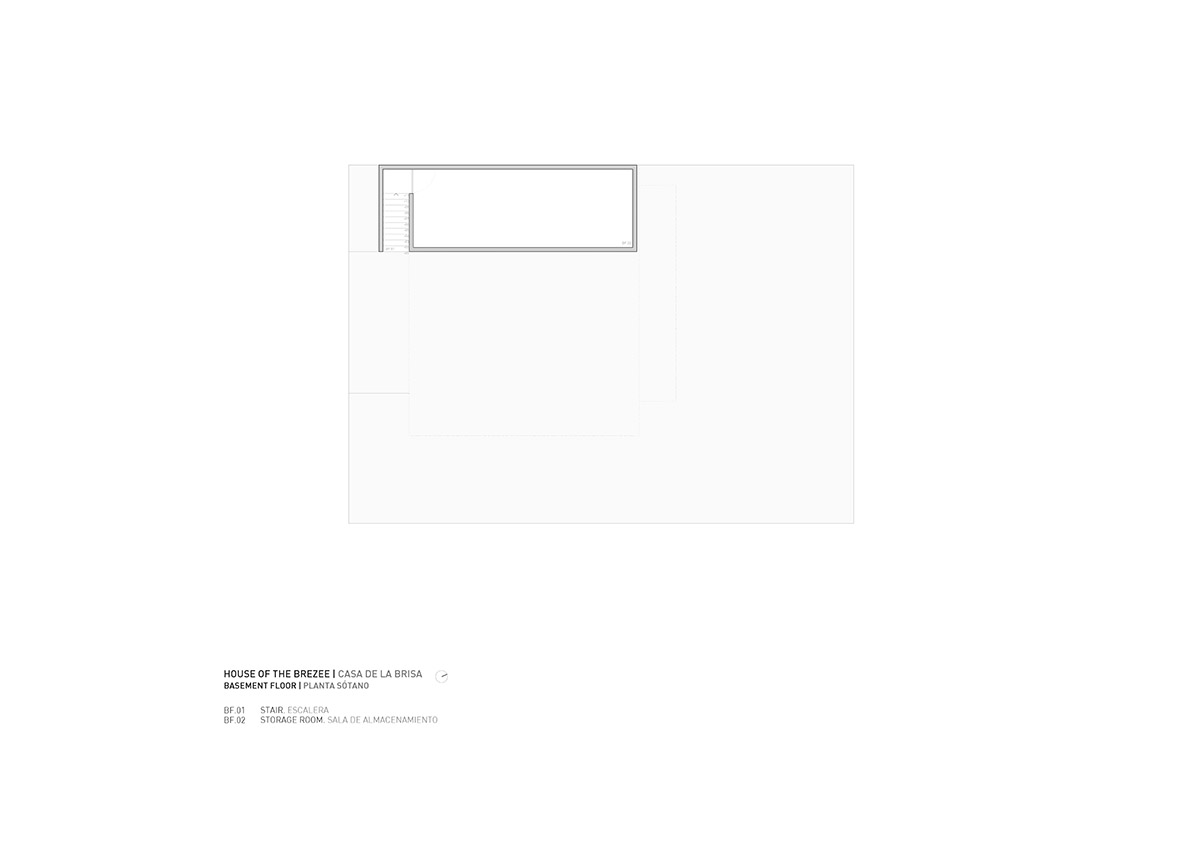 Basement floor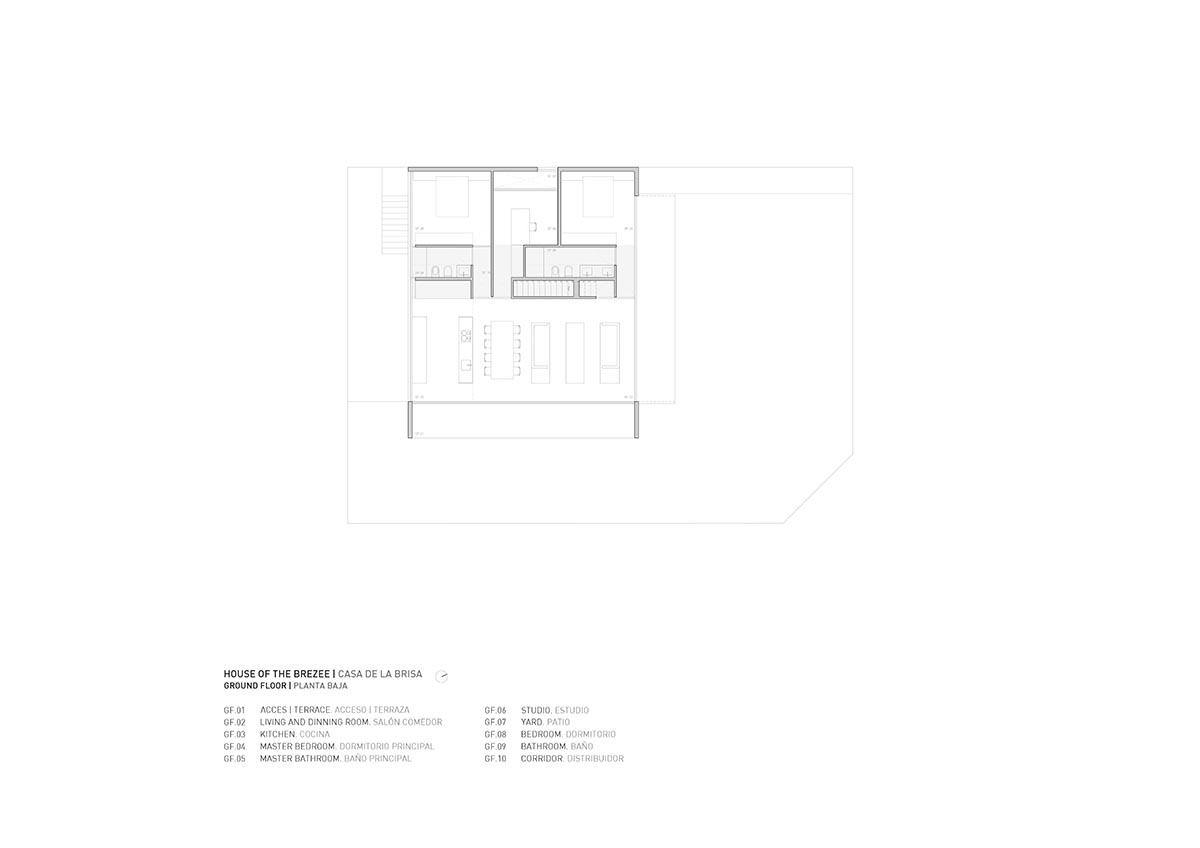 Ground floor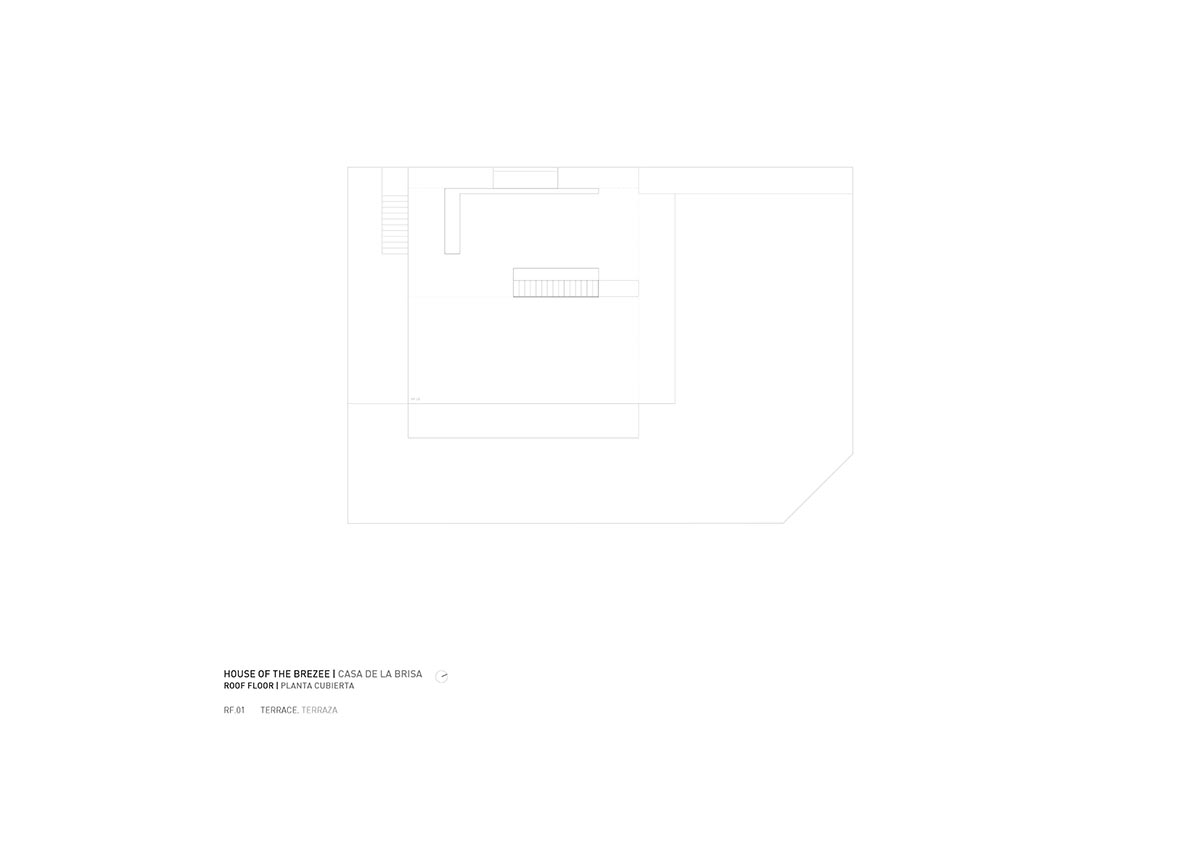 Roof floor
All images © Diego Opazo