Datascape FEST's kickoff roundtable in Paris
VOLUMES Coworking in Paris is launching the 2018 Datascape FEST with a kickoff roundtable night with Francois Brument, Hugh Dutton and Nicolas Maigret.
Datascape FEST is a series of lectures, experiences and workshops focusing on interdisciplinary collaborations on digital fabrications; organized by Volumes Coworking Datascape and Design By Data, which is held in Paris from January to April 2018. This year's Datascape FEST covers topics from BIM, 3D printing, motion design and more.
On 29 January, the three speakers will discuss how their disciplines impact the new practices of digital design and fabrication. They will also share their concerns and challenges in their professions.
About the speakers
Francois Brument, IN-FLEXIONS
Computational designer who works on but not limited to products design, digital art and video. As one of the founders of designer studio IN-FLEXIONS, his works explore relationship between programmation, digital object and industrial production process. He also teaches at l'ENSCI/Les Ateliers and L'ESADSE (Ecole Supérieure d'Art et de Design de Saint-Etienne).
Vase #44. Image © Variation
Hugh Dutton, HDA Studio
Architect who has more than 20 years experience on complex facade engineering and design. He has worked internationally in Asia and Europe. He is particular known for his structural glass design. He recently collaborated with Studio Gang on the competition of Tour Montparnasse, in which HDA studio provided conceptual and technical design assistance for the façade systems and the special structures for the sculptural rooftop Corolle, podium marquises and structural glazing design.
Studio Gang's proposal for Demain Montparnasse. Image © HDA Studio
Nicolas Maigret, Disinovation.org
Artist and member of working group based in Paris. The group's works include curation, editions and artworks, aiming to disrupt, pervert, and complexity the discourses on technological innovation. The group develops situations of disturbance, speculation, and debate, challenging the ideology of innovation and stimulating the emergence of alternative narratives. They recently edited the pirate book, an anthology on media piracy.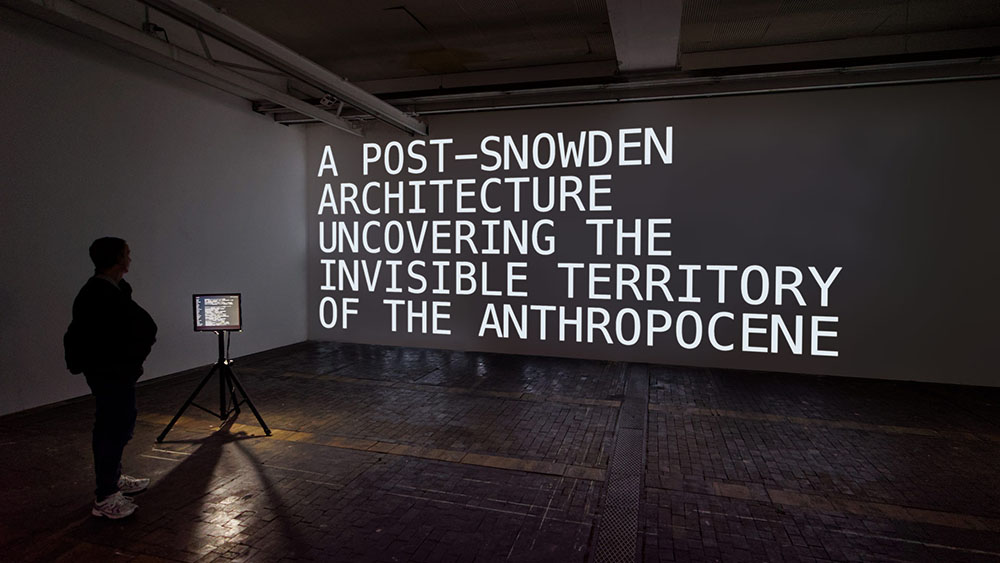 Predictive Art Bot V3. Image © Disinovation.org
More info about the event on here.
Top image: Mapping Festival 2012 - Nicolas Maigret - Aline Groley
> via VOLUMES Coworking