A Closer Look at Archea Associati's National Arena - Albania's New Stadium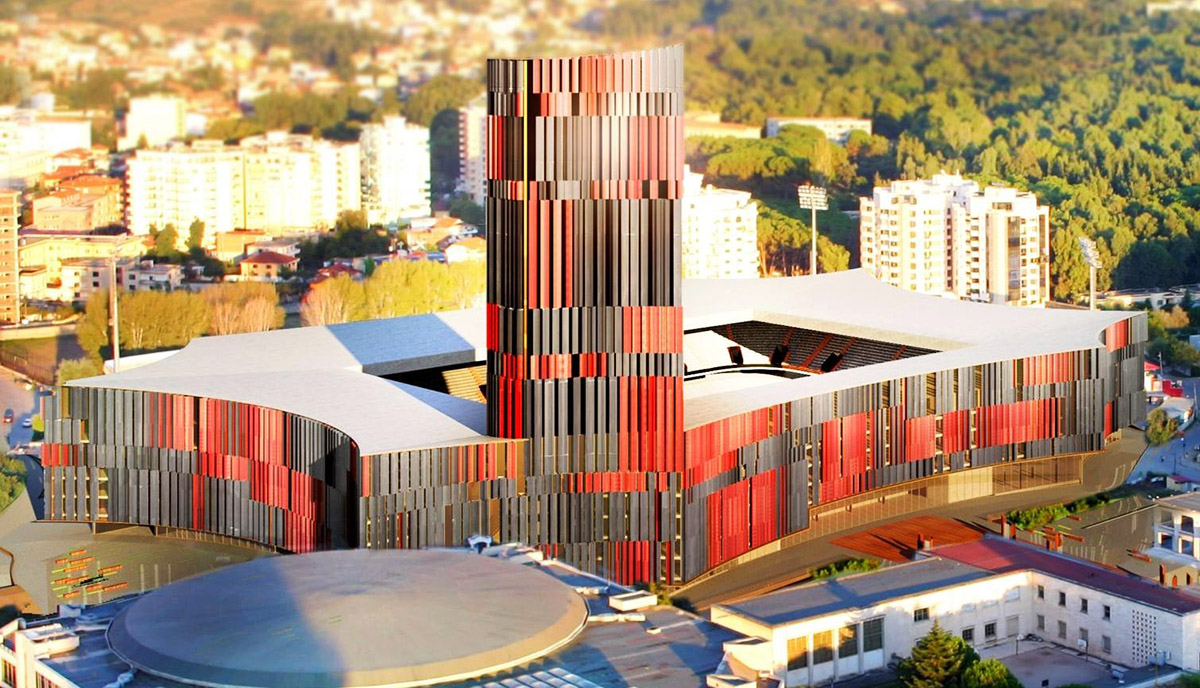 In an inspection done by the leading Project Architect Marco Casamonti, Albanian Federation of Football's (FSHF) president Armand Duka and the chief of infrastructure at FSHF Arben Dervishaj was announced that the construction Albania's new national stadium - National Arena, will follow through its deadline in 2018.
The project designed by the Italian studio Archea Associati and led by architect Marco Casamonti, foresees 22,000 seats making it the highest capacity football stadium in Albania, and It will host the games of the Albanian National team. With few months to go, the construction is expected to conclude in 2018.
The stadium located in the center of Tirana, in its 43,000-square-metre construction area will include a large range of facilities, from rooms for the athletes, cafeterias, press area, convention center, trophy room, etc; and also a 100-metre tower which will serve as a hotel for guests and tourists.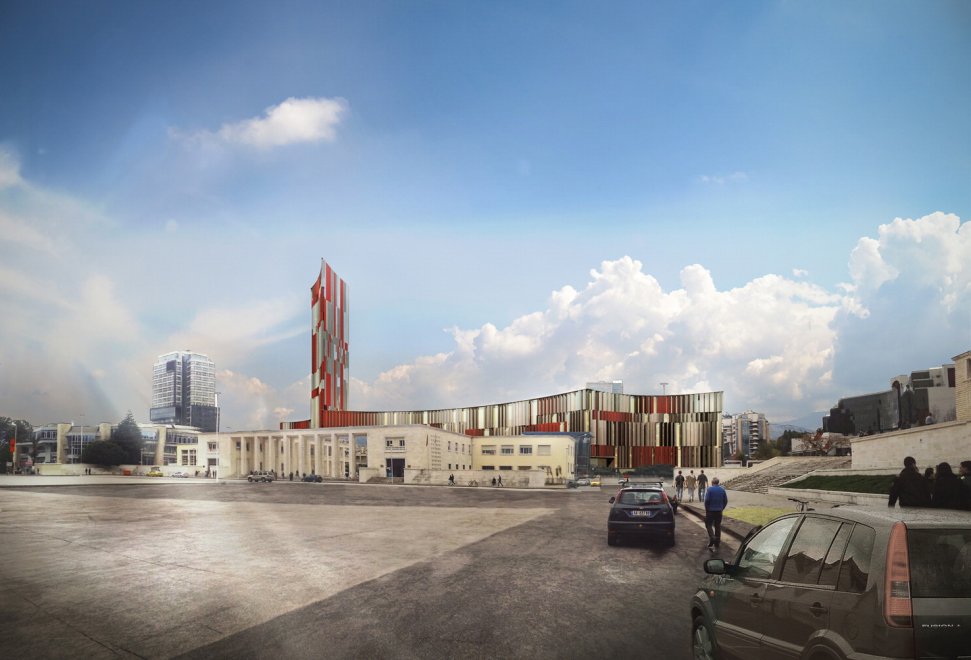 The Albanian Federation of Football is overseeing the progress and situation, and states that about 60% of the construction plan has been surpassed. The concrete and steel structure has already been completed, while the preparation of other materials is being done in different sectors and sites outside of the stadium.
Here is where the stairs of the tribunes are being built, to be later implemented, together with the cover onsite. Almost all works for the underground half of the stadium have been completed, while the engineers state that only after the installation and assemblage of the cover will the work for the football field start.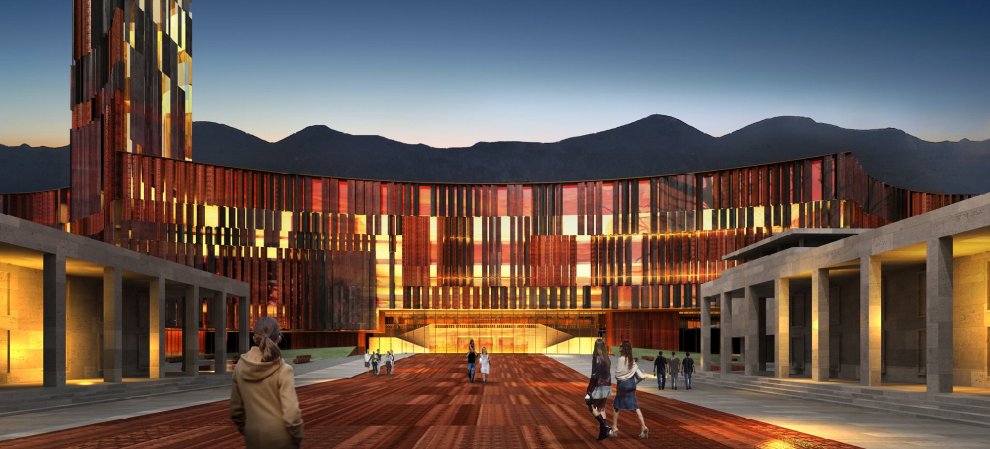 After May 2016, when the very last football game took place at Qemal Stafa Stadium dating in 1946 - the facade of which has been disassembled and preserved from the demolition process, to be later on exposed within the interiors of the new building, the construction began in June 2016.
Image © Albanian Federation of Football
Watch below the inspection visit to the construction site:
All images except last one © Archea Associati