Elastica by Cadence Architects Challenges the Traditional Norms of Residential Planning
Bangalore-based Cadence Architects have recently completed the Elastica, a project that challenges traditional plan-making strategies for residences.
The architects collaborated closely with the client, constantly questioning and redefining a house's meaning, purpose, and form. The design solution crafts open fluid spaces, imbibing a sensual and viscous quality in its form.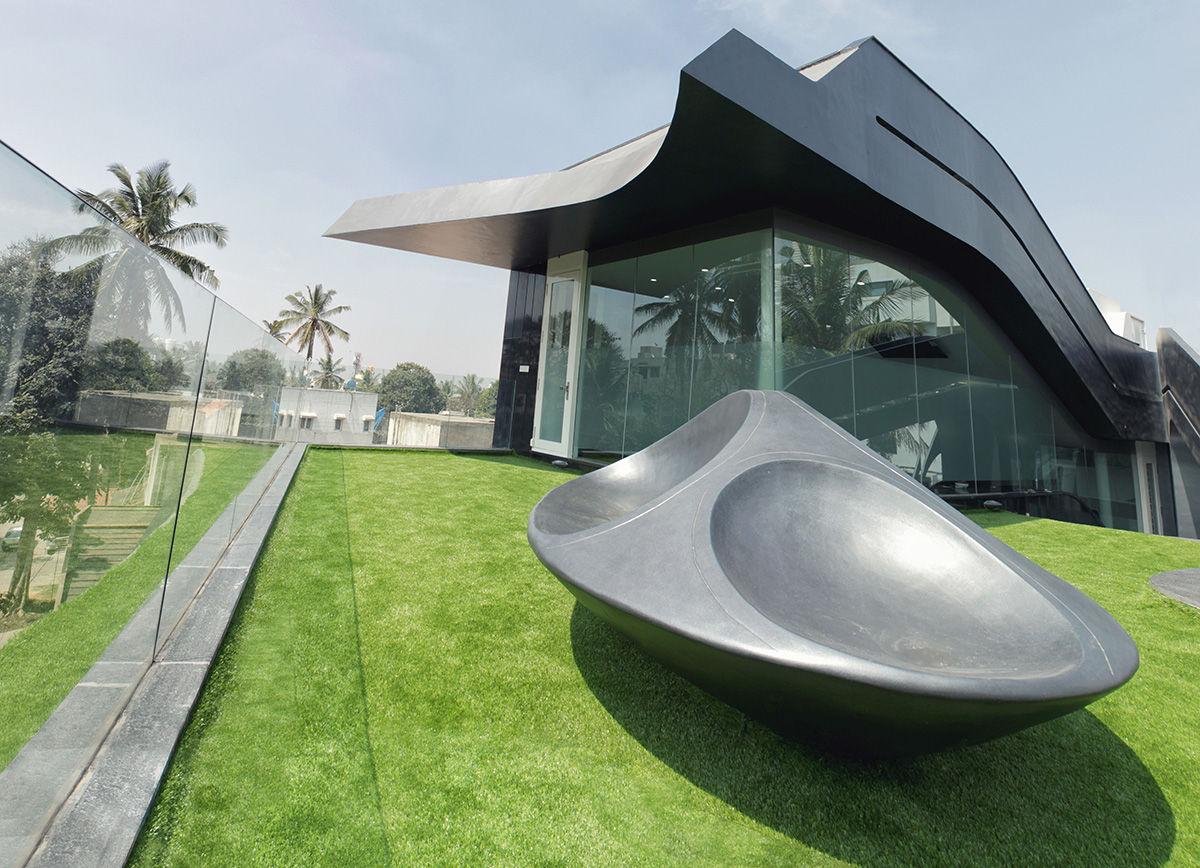 The intent was to conceptualise a residence like no other to help create a unique identity within a dense urban setting. The section of the house enables a unique choreography of spaces, and hence, generates its plan and form.
Elastica's functional program and circulation pattern, as a result, is arranged in a centripetal manner, opening up the spaces into a triple height atrium.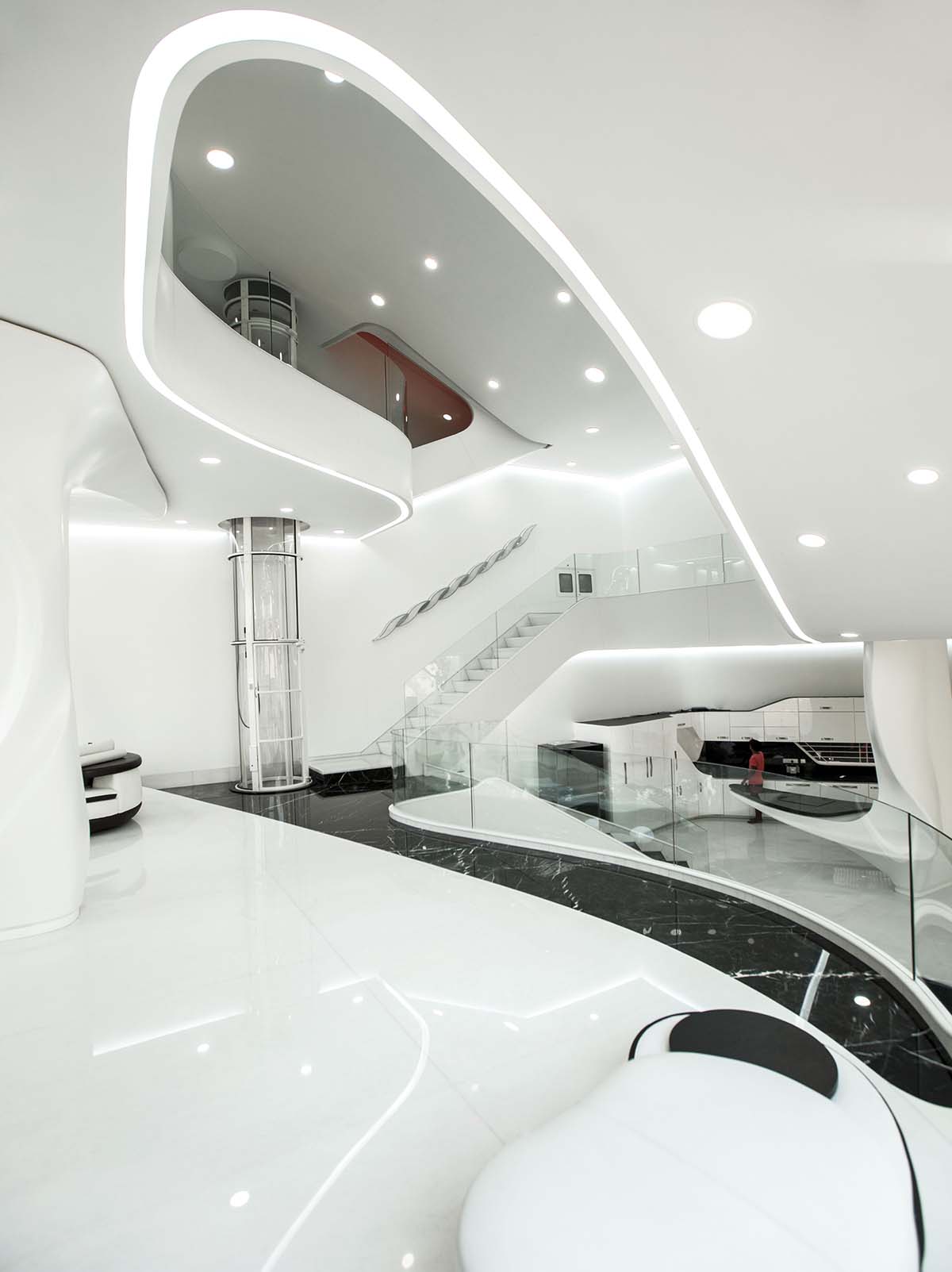 The looping concrete slab demarcates the plan along a split section, while simultaneously manifesting itself as a staircase to connect the various levels into one continuous folding surface. The constantly changing section of the house further animates the house formally and spatially.
Programmatically, the living room occupies an elevated level and overlooks an open kitchen and dining across a Zen garden. The four bedrooms and the home theater are housed along the folding loop at various levels in section, while the loop's ends are marked by the home theater (in the basement) and the open-air amphitheater (on the terrace).
The interiors of the residence are dispersed with fluidic forms that accentuate its sinuous architectural vocabulary. Elements such as cabinets, beds, and ledges, drape the existing fluid shell in a way that erases the difference between architecture and interior design.
Ferro-concrete, ply, and solid surface acrylic are used to create fluid objects that melt into the existing structure to create a cohesive sensuous whole. Digital media and physical models were an integral part of the design process: these sculptures were used as a reference prototype for execution on site.
The traditional brise soleil has been reinvented in a fluid avatar and employed on the shorter South side of the house to cut heat gain. The edge of the longer side that faces the east, however, is designed to be porous: it blurs the distinction between the inside and outside and enables ample east light ingress into the house. Furthermore, the transparent base at the bottom tantalizingly holds up the heavy fluid mass on the top and appears to be levitating.
Project facts:
Built-up Area: 7450 sq. ft.
Site Area: 2800 sq. ft.
Location: Bangalore, India
Project Completion: July 2016
Structural Consultant: B.M. Manjunath
All images © Sergio Ghetti
> via Cadence Architects