Life Style Koubou built this house by using local materials in Fukushima prefecture
Japanese architecture firm Life Style Koubou Architectural Design has completed a small family house by only using local materials and construction techniques in Fukushima prefecture, Japan. The single-storey house - named as "Cave: Living with Nature" - was made of soil and sun-dried bricks in order to avoid paying to transport this material off-site.
Located between the mountains of Nihommatsu-shi and Fukushima-shi, the cave-like house was built for a family consisting of three members, a father, mother, and child. The studio cretaed a flexible house to meet future needs of the family, specifically considering their changing lifestyle in time as they grow older.
"The client has an emotional attachment to the site, because they inherited the land from their grandmother. The region is rich in nature; the environment is tranquil and full of nostalgic elements and vistas. In the past, the land was used for farming, but has become fallow due to neglect," said Life Style Koubou Architectural Design.
"An abundance of clean water, rich greenery, and wildlife enriches the site. The house is designed to preserve the natural ecosystem, allowing for the coexistence of humans and animals," added the firm.
The interior space was flexibly designed so that the layout can be changed to accommodate the family's needs throughout their lives. The architects divided the design process into two: "skeleton as structure" and "infill as interior / services."
The architects used a conventional timber construction method to combine with a rigid-frame structure, to minimize the internal columns and provide a large, uninterrupted open space.
"This concept allowed us to create large openings to the beautiful surroundings. From childhood to old age, the family can enjoy the changing layout while viewing the changing seasons," added the architects in its project brief.
For the exterior skin of the house, the architects used local soil material as this simple material has been used in construction since ancient times and creates a familiar feeling, according to the architects. "Typically, soil residuals are disposed of during construction at a cost," they added.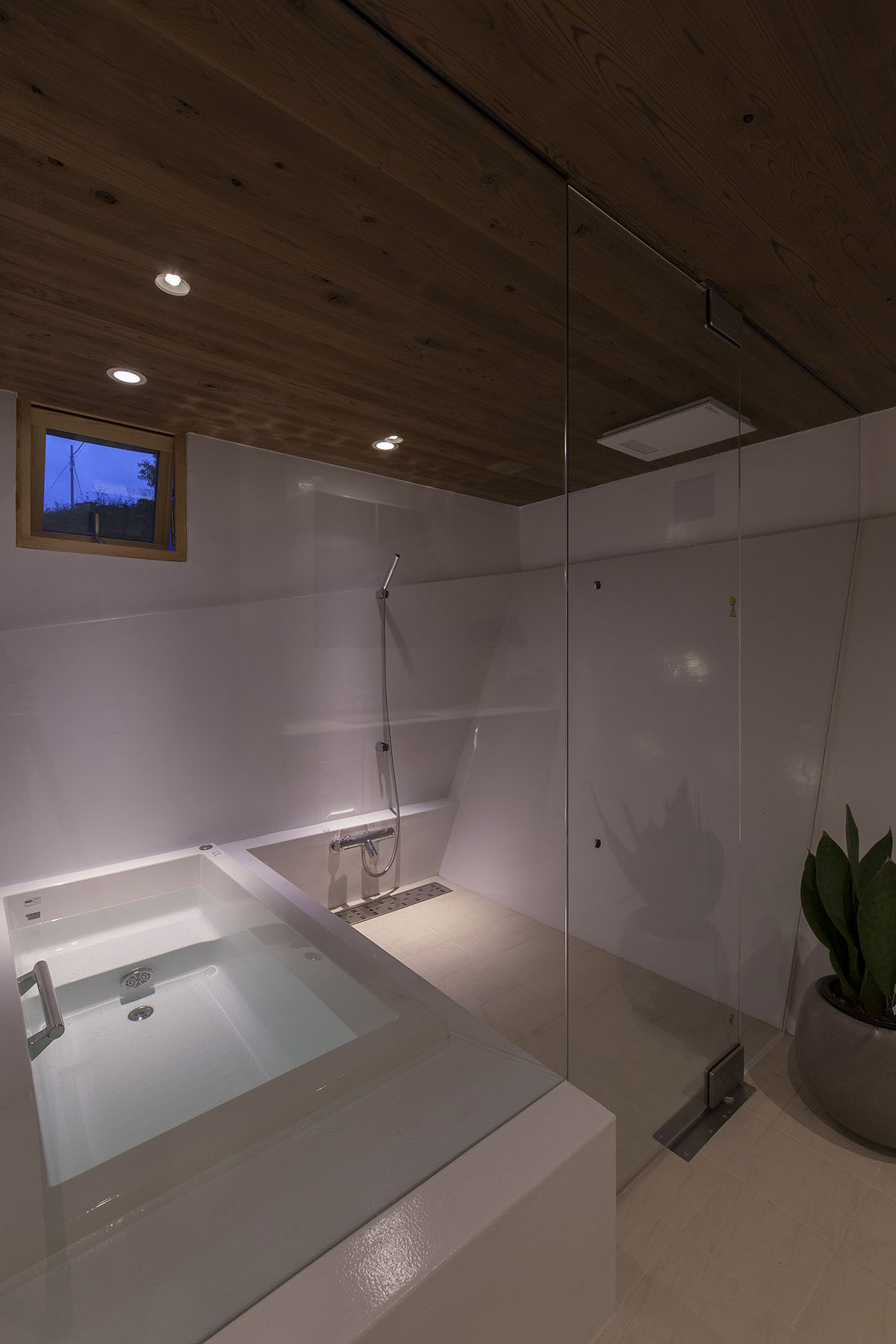 "Instead of paying to transport this material off-site, we decided to use it to create sun-dried bricks that were stacked to create the building. A workshop was organized with the client and his neighbors, where 3,000 bricks were made on-site."
"By making the bricks themselves and being directly involved in the construction process, the client was able to make the bricks and maintain their own building. In addition, they were able to create their own warehouse based on the knowledge they gained. As knowledge of these traditional building processes fades, we learned the importance of engaging with neighbors, allowing us to build a house that is rooted in the local community," explained the team.
Site plan
Floor plan
Site section-1
Site section-2
Section-1

Section-2
Section-3
All images courtesy of Life Style Koubou Architectural Design