BXBstudio Bogusław Barnaś proposes staggered facade for Warsaw's transparent eco-tower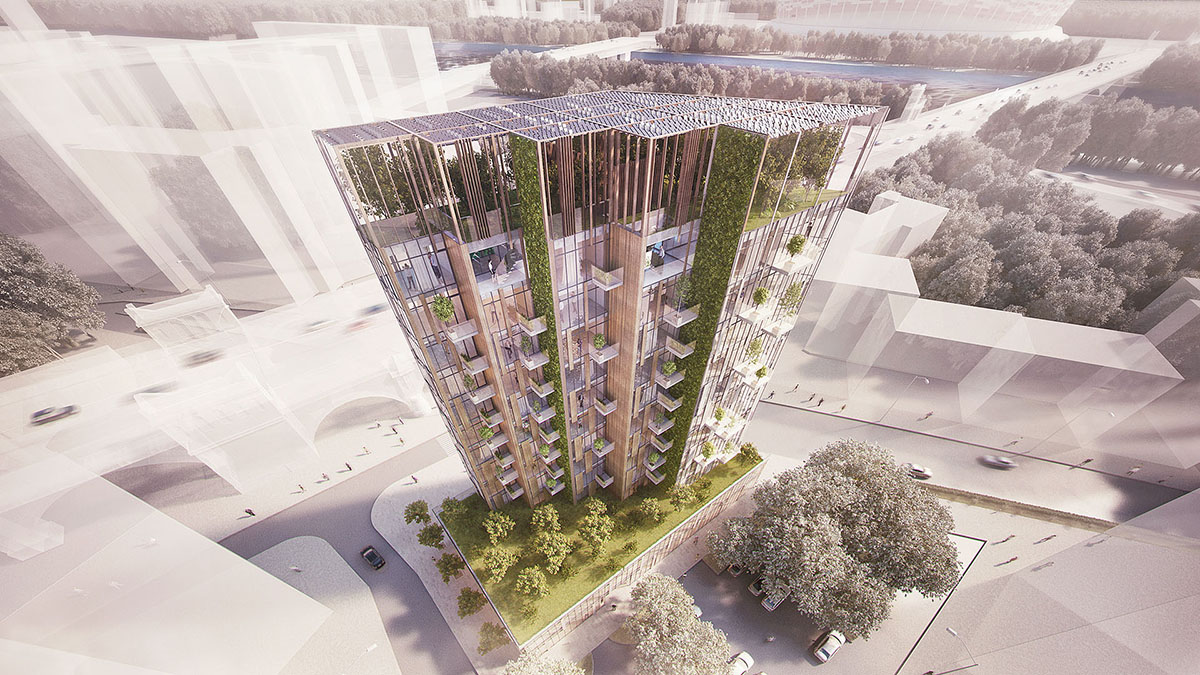 Polish architecture firm BXBstudio Boguslaw Barnas has unveiled plans for a new eco-tower in Warsaw, the new Eco Warsaw tower will be a sustainable building situated in the centre of the Polish capital. The 5,808-square-metre tower is composed of staggered volumes that sit on a two-storey transparent base, which is harmonised with green walls throughout the building.
"In the design process, a lot of attention was given to such needs of a contemporary human being as: contact with nature, healthy lifestyle and harmony, which are missing in the modern city," said BXBstudio Boguslaw Barnas.
The design objective was to maximise the living area, reduce energy consumption and create functional architecture, which works well with it's surroundings, site opportunities and respects city regulations. Eco Warsaw Tower borders two totally different city spaces, therefore it's two facades are totally different.
The northern facade, which faces a noisy street, has been designed as a glass acoustic barrier that provides bright interiors with a beautiful view of the Warsaw landscape. Transparent lifts have been designed to allow for celebrating beautiful, dynamic views. The balconies with glazed acoustic walls contribute to the quality of life in the residential units.
The ground floor has been designed as a two-storey commercial space that creates a vibrant shop frontage. The third level, which is on the same level as the neighbouring bridge it faces, is an open space office. All floors above are luxury residential units.
The southern facade faces a quiet, sunny, green courtyard. It has been designed with natural materials such as wood. It's green walls and balconies have been equiped with a hydro system. They create a unique space for it's residents. The garden on the roof of the second floor contributes to the comfort of the people working in the third-floor office space.
On top of the building there is another garden designed as a private space for luxury apartments. This garden has been covered with a solar panel system which produces energy and provides shade in this space, from which you can celebrate the city skyline.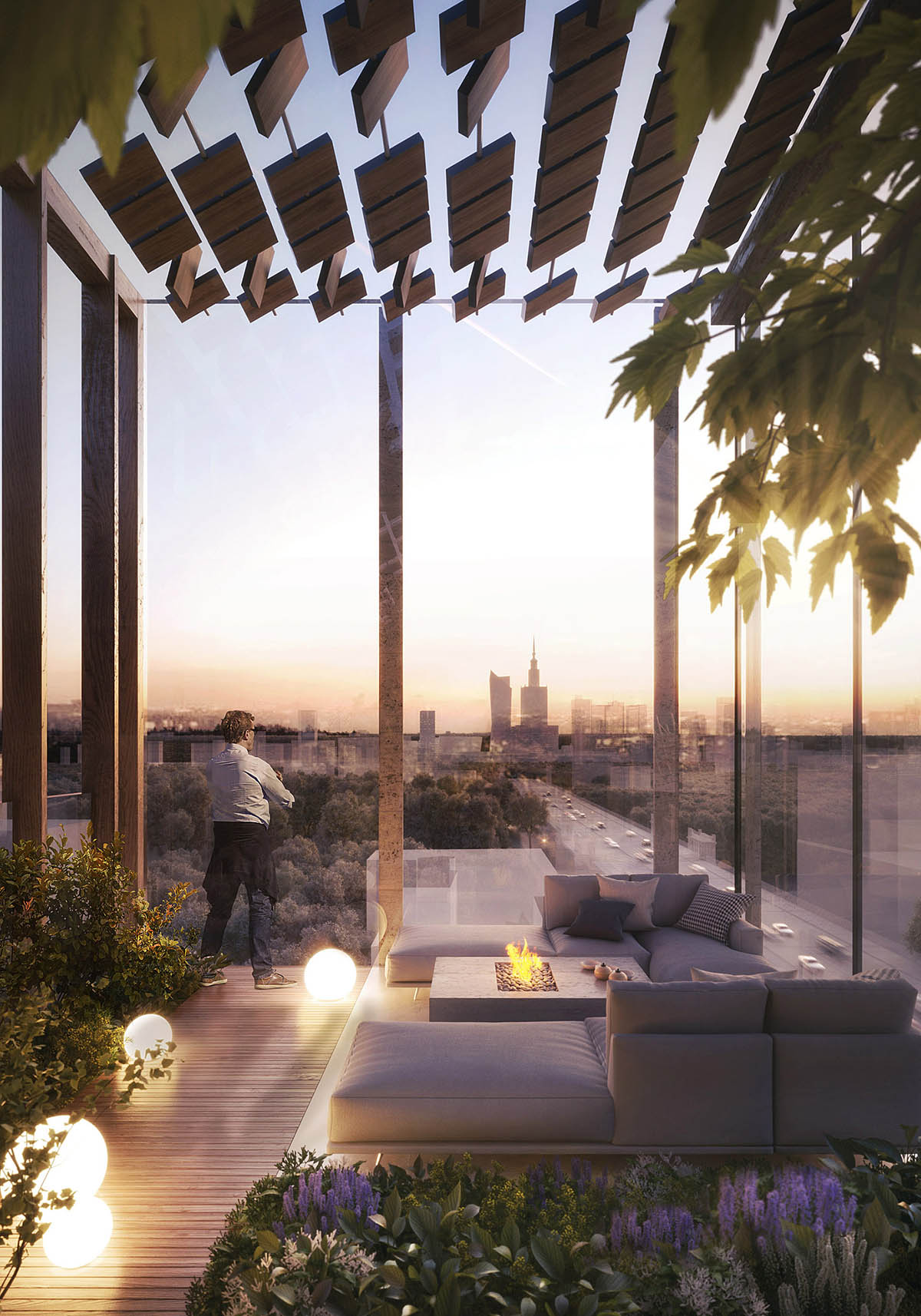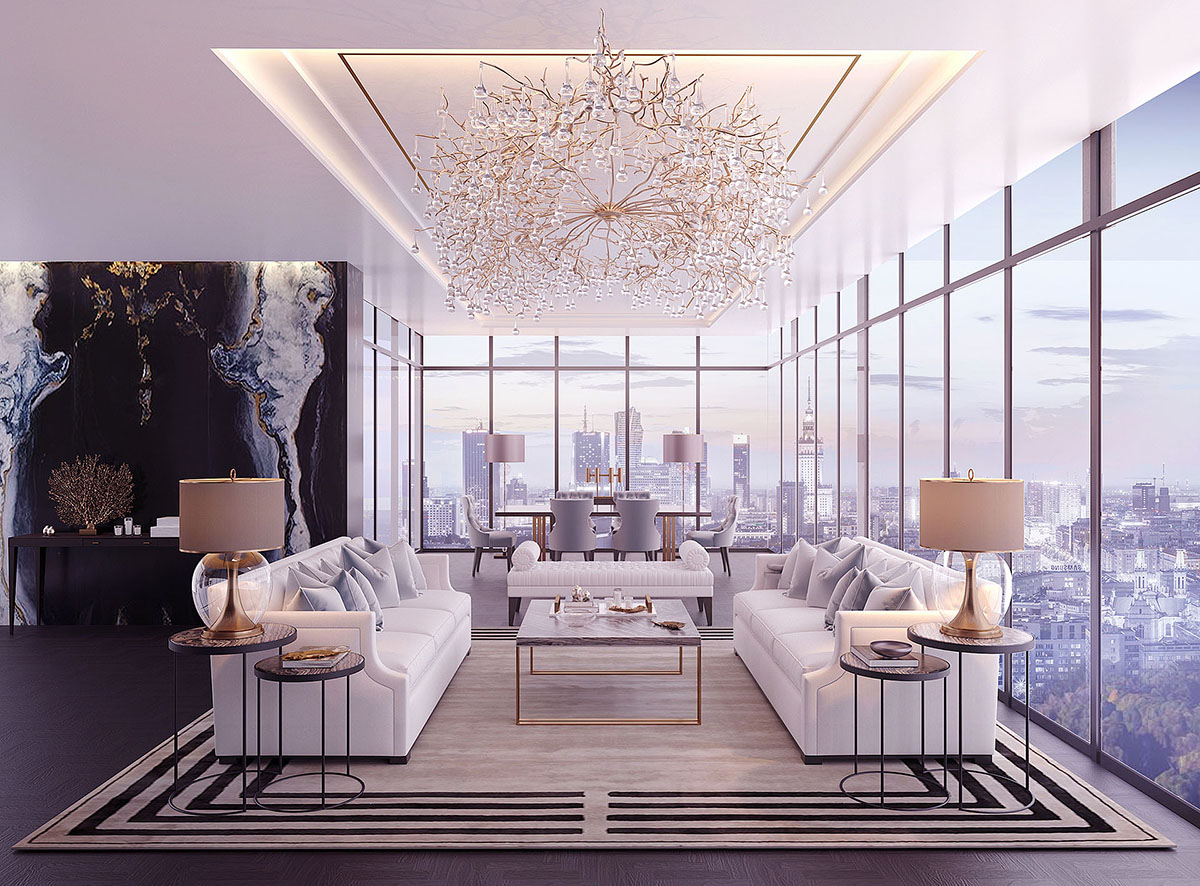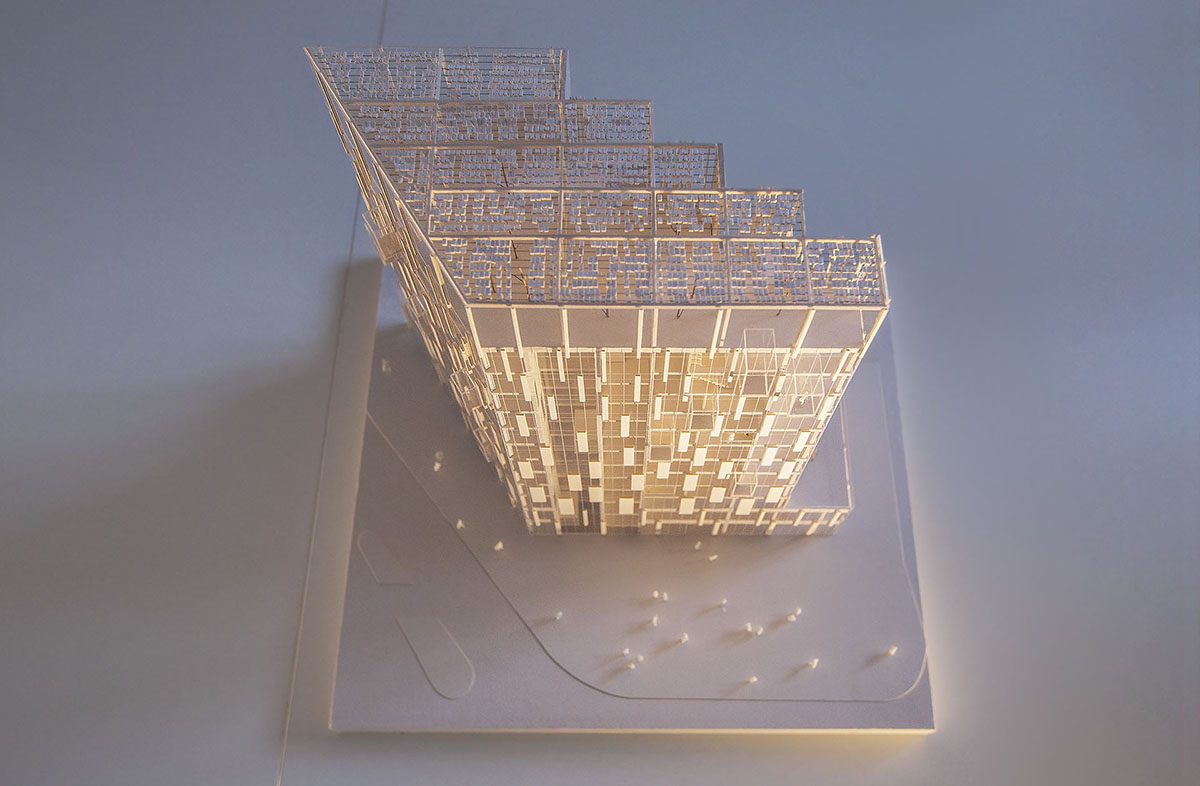 Project facts
Architect: BXBstudio Bogusław Barnaś
Team: Bogusław Barnaś, Anna Taczalska, Mateusz Zima, Justyna Gajda, Kamil Makowiec, Anna Hydzik, Anna Mędrala, Hubert Augustowski, Aleksandra Banasiewicz, Marcin Burzyński, Kinga Żuk
Interior design: BXBstudio & LOOMA interior design
Location: Warsaw
Date: 2016-2018
Total plot area: 1060 sqm
Total building usable area: 5808 sqm
Total building area: 789 sqm
Total residential area: 2237 sqm
Total office area: 285 sqm
Total commercial area: 1229 sqm
All images courtesy of BXBstudio Bogusław Barnaś