Hasmukh C. Patel: A Pioneer Of Modern Indian Architecture Passed Away
Hasmukh C. Patel, a pioneer of modern Indian architecture passed away on January 20, 2018 at the age of 84. He was perhaps one of the most successful architects and teachers that India has ever produced in the post-Independence era. He was founder chairman of Ahmedabad based architectural firm 'HCP Design, Planning and Management Pvt. Ltd.' which is now being run by his son and eminent architect Bimal Patel.
Hasmukh Patel has contributed significantly to contemporary architecture in India in a career spanning more than five decades. In addition to his professional responsibilities he has served as Honorary Director at School of Architecture, CEPT, Ahmedabad from 1972 to 1981 and Dean from 1978 to 1981. He was also a visiting professor at the University of British Columbia, Vancouver and University of Bristol, UK.
Hasmukh Patel was born on December 7, 1933, in village Bhadran, District Anand, Gujarat. His father Chandubhai Rambhai Patel, a civil engineer, was very keen that he become an architect. As per his wishes Hasmukh Patel joined the Department of Architecture at Maharaja Sayajirao University, Baroda to study for a Bachelor's degree in Architecture. Thereafter, he left for USA to do masters in architecture from Cornell University. After graduating in1959, He traveled extensively within USA to visit the works of the masters like Mies Van der Rohe, Frank Lloyd Wright, Louis Sullivan et.al.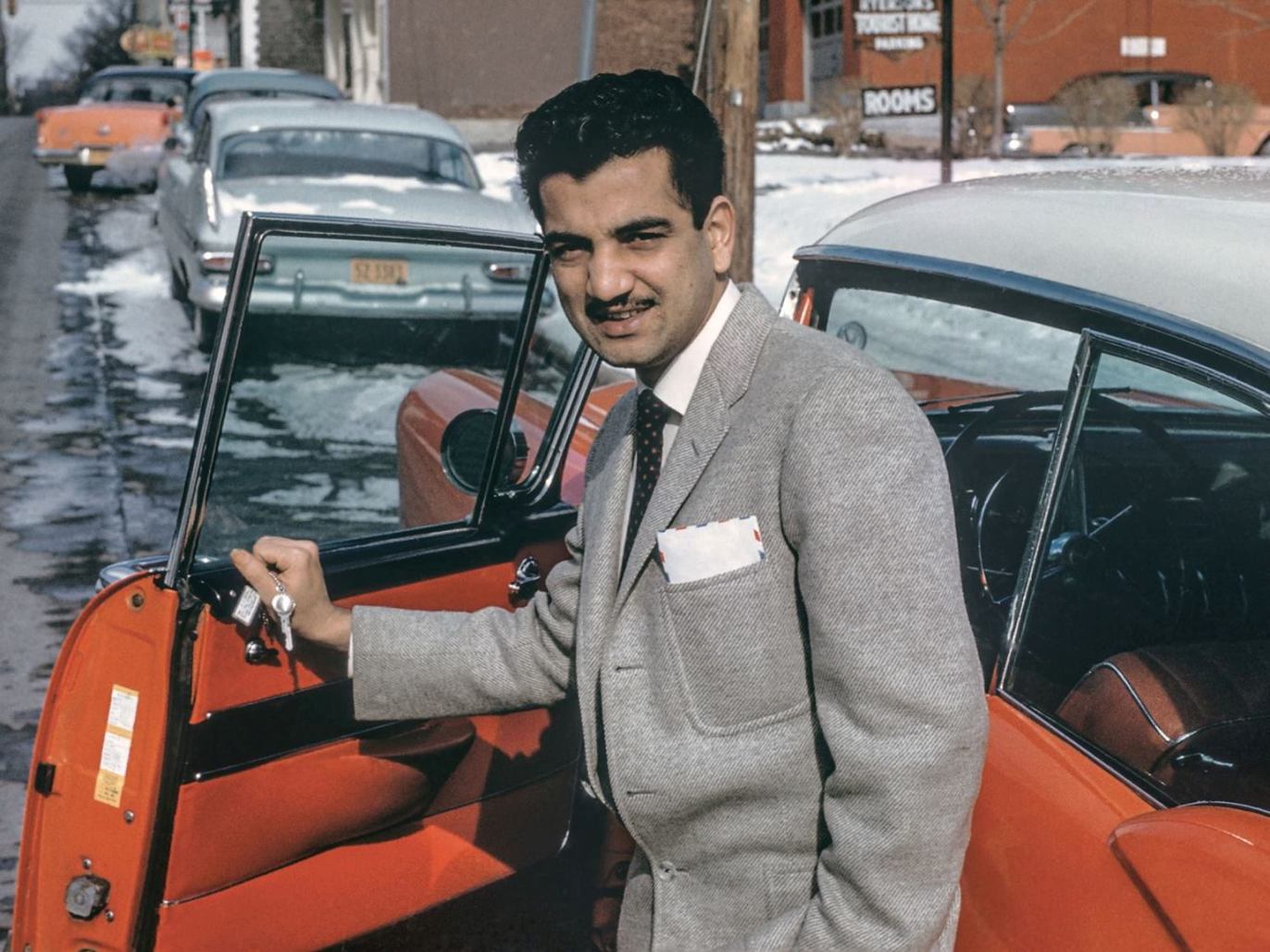 Since Hasmukh Patel was not interested to settle in USA, he returned to India to establish his own architectural practice and simultaneously concentrate on teaching. Patel's practice grew over the years in spite of a struggling period at the initial stages. He gave Ahmedabad many iconic buildings that stood out in the city's skyline. His practice was always held in high regard by clients, colleagues and members of the building trades for fairness, high standards of construction and professionalism.
Hasmukh Patel's work covered a diverse range of projects - townships, industrial units, hotels, hospitals, housing, public buildings, commercial complexes, academic institutes, cinemas and sports facilities. Some of his most famous buildings include the St Xavier's Primary School, the State Bank of India, Dena bank, Reserve Banks of India, Newman Hall, Bhaikaka Bhawan, and Shyamal Row Houses - all in Ahmedabad. But his works in Bihar, Udaipur, Bharuch, Mokasan, Kolkata and Rajkot are just as remarkable. Patel's works have been featured in numerous journals and books across the globe, including India, UK, USA, France and Italy.
A monograph on his works titled, "The Architecture of Hasmukh C. Patel: Selected Projects 1963-2003" has recently been published by Mapin Publishing. Authored by Catherine Desai and Bimal Patel, this 394-page, voluminous treatise covers 51 of his selected buildings. The book is both a tribute to Hasmukh Patel and a contribution to the ongoing documentation of modern Indian architecture.
In spite of designing numerous outstanding buildings, Hasmukh Patel rarely spoke about his approach to design. He himself explained, "I don't think I have in mind a particular theory or philosophy that helps me design buildings. The human being is at the centre of my creative efforts. I only believe that my designs must create humane environments that generate vitality and joy of being. This is the only thing I understand and the only thing I practice."
Each of the projects designed by Hasmukh Patel is a built manifesto, an exploration of how architecture might enrich the lives of India's modernizing citizens. His buildings are the result of profoundly practical deliberations combined with an intuitive appreciation for the power of form and space. They belong to a deep tradition of 20th century modernist thinking, where the legibility of architectural diagram is a primary concern.
Christopher Charles Benninger who has written Foreword to Hasmukh Patel's monograph sums up as, "His creations are important and remarkably beautiful places, yet they do so without blatant attempts yearning to appear in books about great architecture. That was never Hasmukh bhai's objective. His career has not been about fame or fortune or what is called 'signature architecture'. It has been about how you make good cities by getting the small things right, in the urban fabric, that adds up to a greater whole. In today's context that is the important benchmark in architecture. It is the founding principle of regional modernism in India."
A heartfelt farewell to the legend.
Chinubhai Centre and Patang Restaurant, Ahmedabad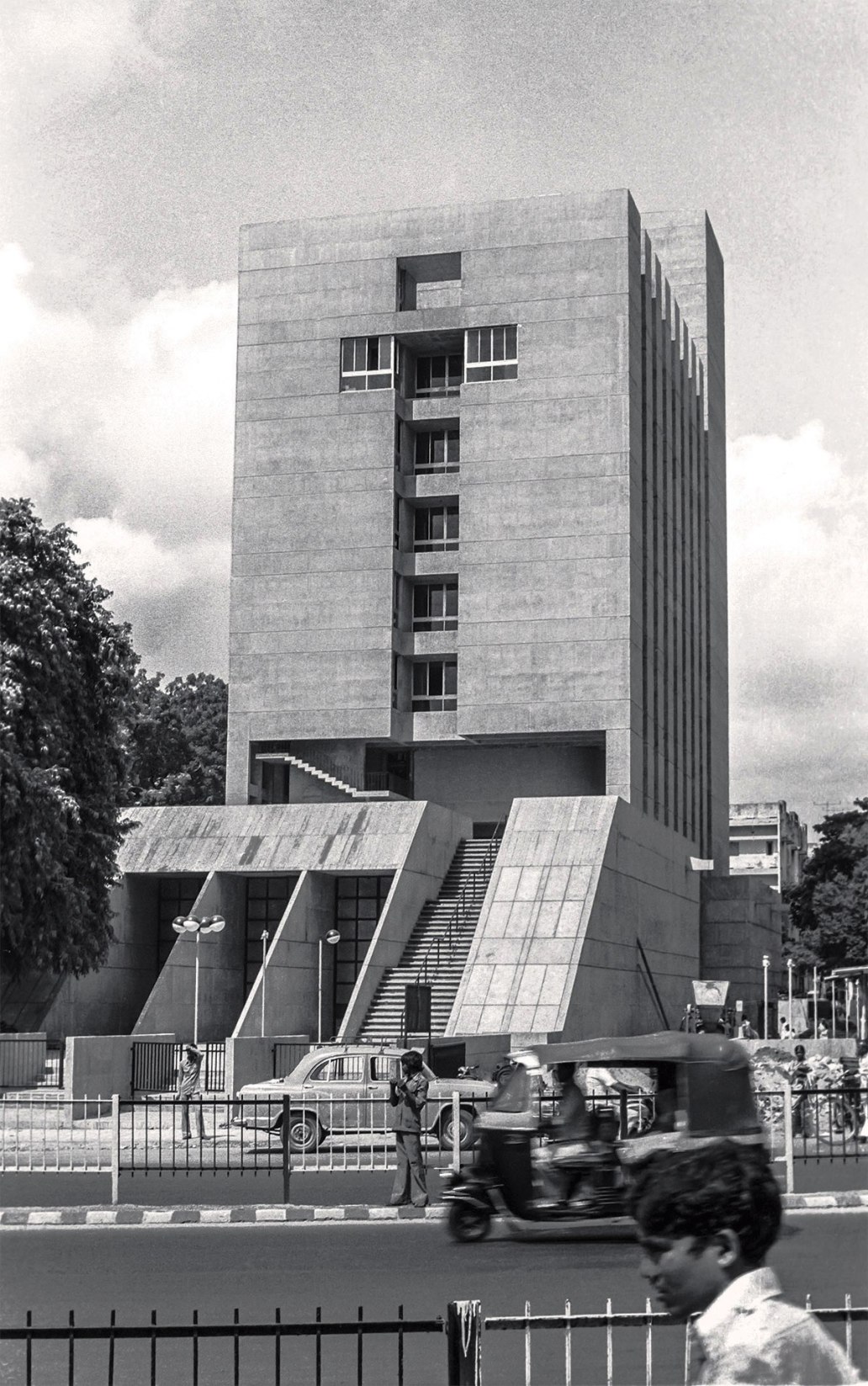 Dena Bank, Ahmedabad
Dena Bank, Ahmedabad
Dena Bank, Ahmedabad
Dena Bank, Ahmedabad
Hasmukh Patel's Own House, Ahmedabad
Newman Hall, Ahmedabad
Reserve Bank of India, Ahmedabad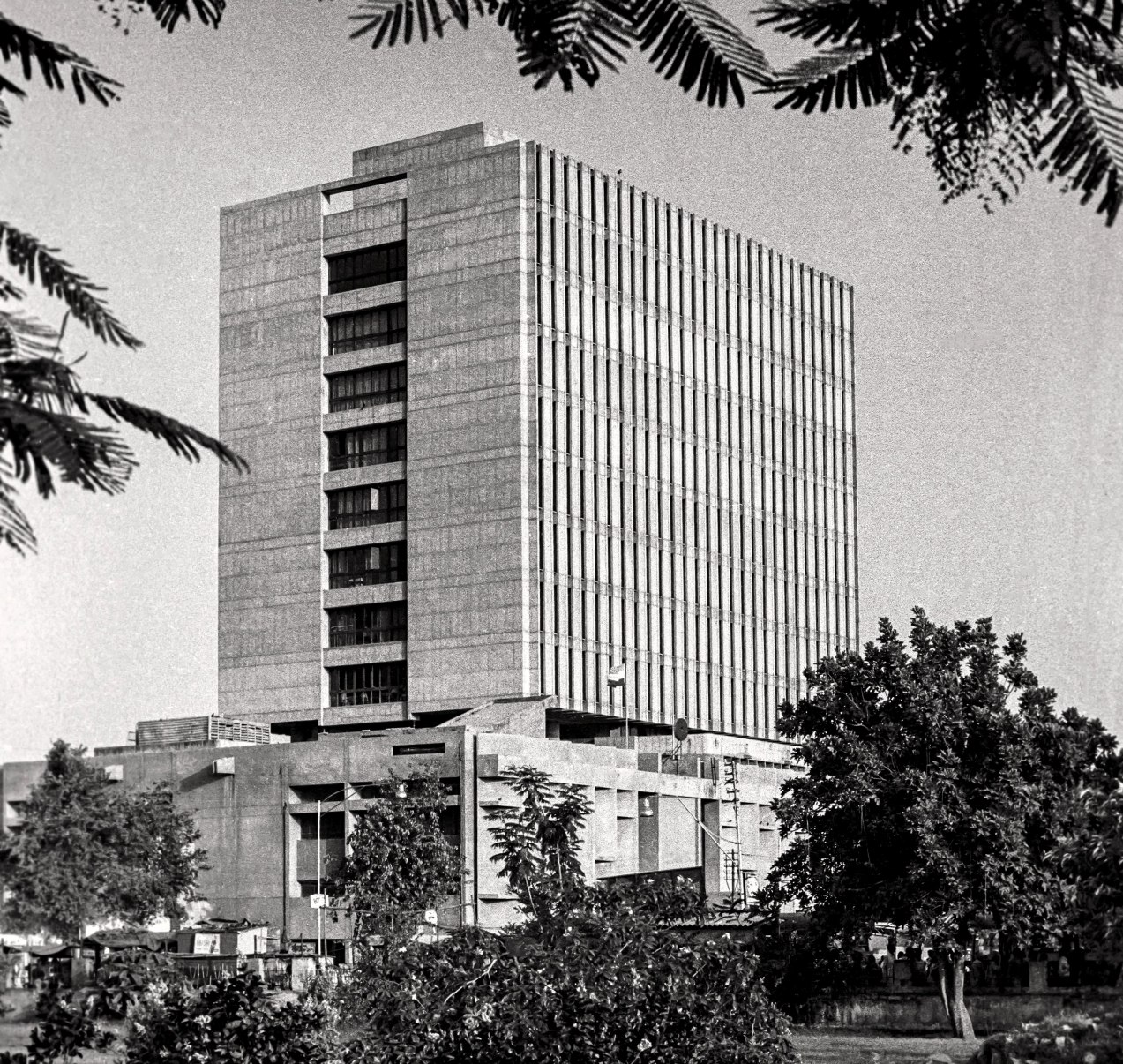 State Bank of India, Ahmedabad
Shyamal Row Houses, Ahmedabad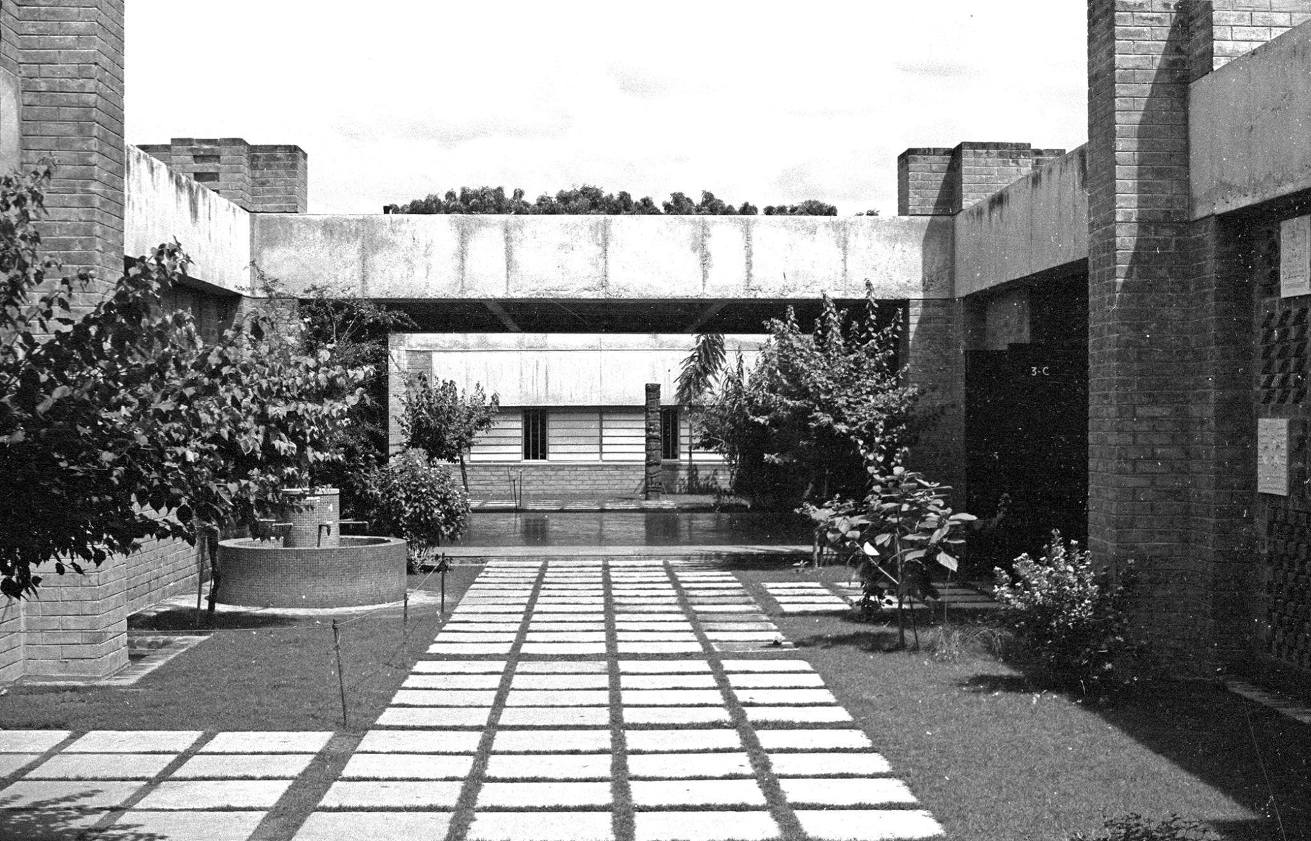 St Xavier's Primary School, Ahmedabad
St Xavier's Primary School, Ahmedabad
St Xavier's Primary School, Ahmedabad
Sabarmati River Front Development, Ahmedabad
All images of courtesy of HCP.