Exploring Rooftop Homes in India with 3 Projects
Currents times witness several trends catch up and setting up roof spaces has been one. But on the flipside, population growth and gentrifying cities have also seen rooftop slums.
Using a rooftop's charm to make spaces was seen mostly with homes. Young professionals and creatives would rent these spaces. They find inhabiting rooftops inspiring and supportive in career growth. A good example is the 'Barsati'in Lutyen's Delhi. Planned in 1980s with low rise structures, Delhi regularized rooftops to be used for Barsatis. They were usually rented rooftop homes, store rooms of the household below or the maid's rooms. Barsatis were much enjoyed spaces of the roof until they were neglected during urbanization.
Further back, an ancient Iranian hill town used rooftops of every consecutive home as streets, an idea which networked the whole town. Alluding to rooftops continuing to be sensibly planned homes, here are three Indian examples that illustrate how:
W26 Rooftop Courtyard Home, Shreya Krishnan Design (SKD), New Delhi
Inspired by traditional Havelis, the Barsatis and Le Corbusier's notion of the house as a "living machine", SKD treated this rooftop with spaces that cool naturally in a city of erratic temperatures and dangerous pollution levels. Amidst a thriving and pulsating life in New Delhi, W26 is a spot to lay back traditional style.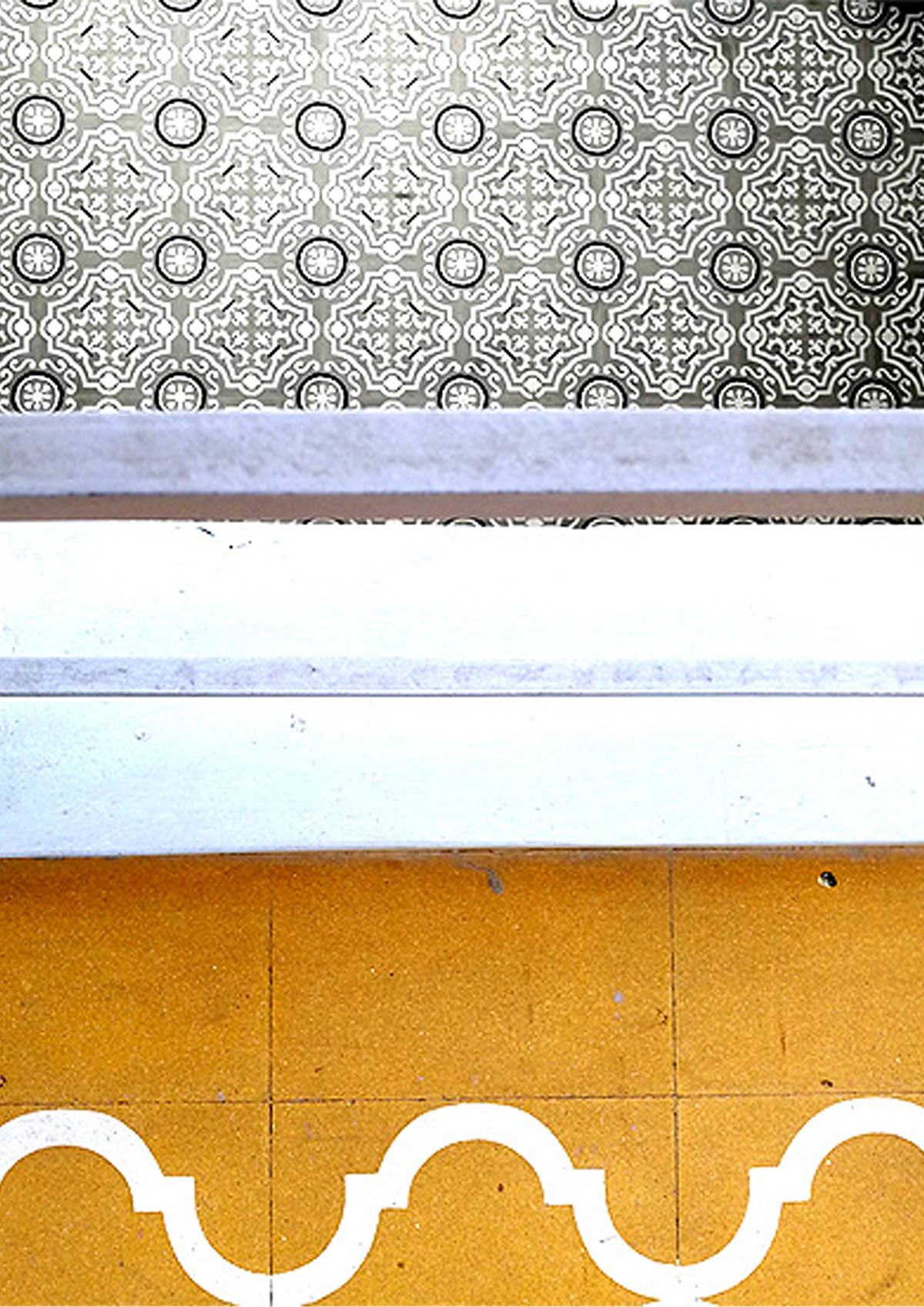 From the architect:
"Metal framed and clad with cement fiber board, W26 is a naturally lit and ventilated home in the heart of South Delhi's row-house colonies. Delhi's extreme temperature and alarming pollution levels has forced all windows and blinds to be closed. Alternatives like air conditioners and purifiers have only contributed to the pollution. W26 challenged us to make natural and serene looking spaces amidst these issues."
"In Delhi historical neighborhoods were of dense alleyways and homes. But these homes, called Havelis, were ingenious in design with qualities of a calm and serene oasis packed into narrow volumes. This inspired the W26's idea."
"W26 has two containers of sleeping and living spaces. Both are punctured by windows on their east and west faces. One overlooks the street and the other looks into the courtyard."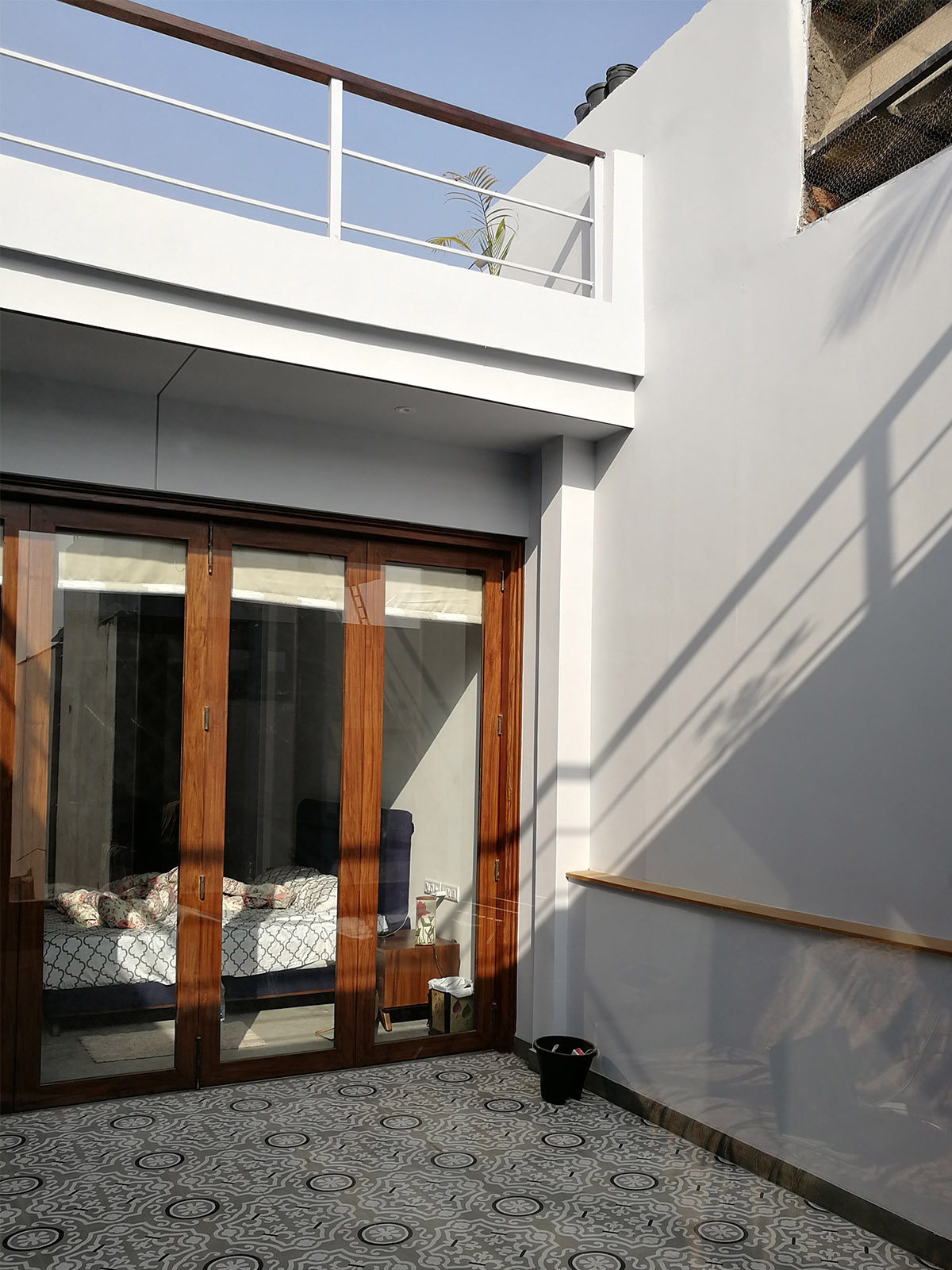 "The courtyard predominantly shaded throughout the year and makes for a comfortable space. The openings are 8' high for optimum light and air. Sliding-folding doors in the courtyard helps the two volumes open fully to the court. The roof is accessible with city views all around."
"The house's floors are cement tiles with traditional patterns and natural hues-walnut, concrete, pale yellows and greys. This provides cool surfaces to walk on. The court funnels cool air in while constantly pushing the hot air out."
"SKD, a young practice, focuses on building beautiful, sustainable spaces through context-appropriate design interventions. We approach design by intervening at levels of culture and meaning making up the society and environment. Shreya Krishnan, principal and founder of SKD, is a designer with a background in architecture, interiors, urban design, urban planning and design action research/social enterprise."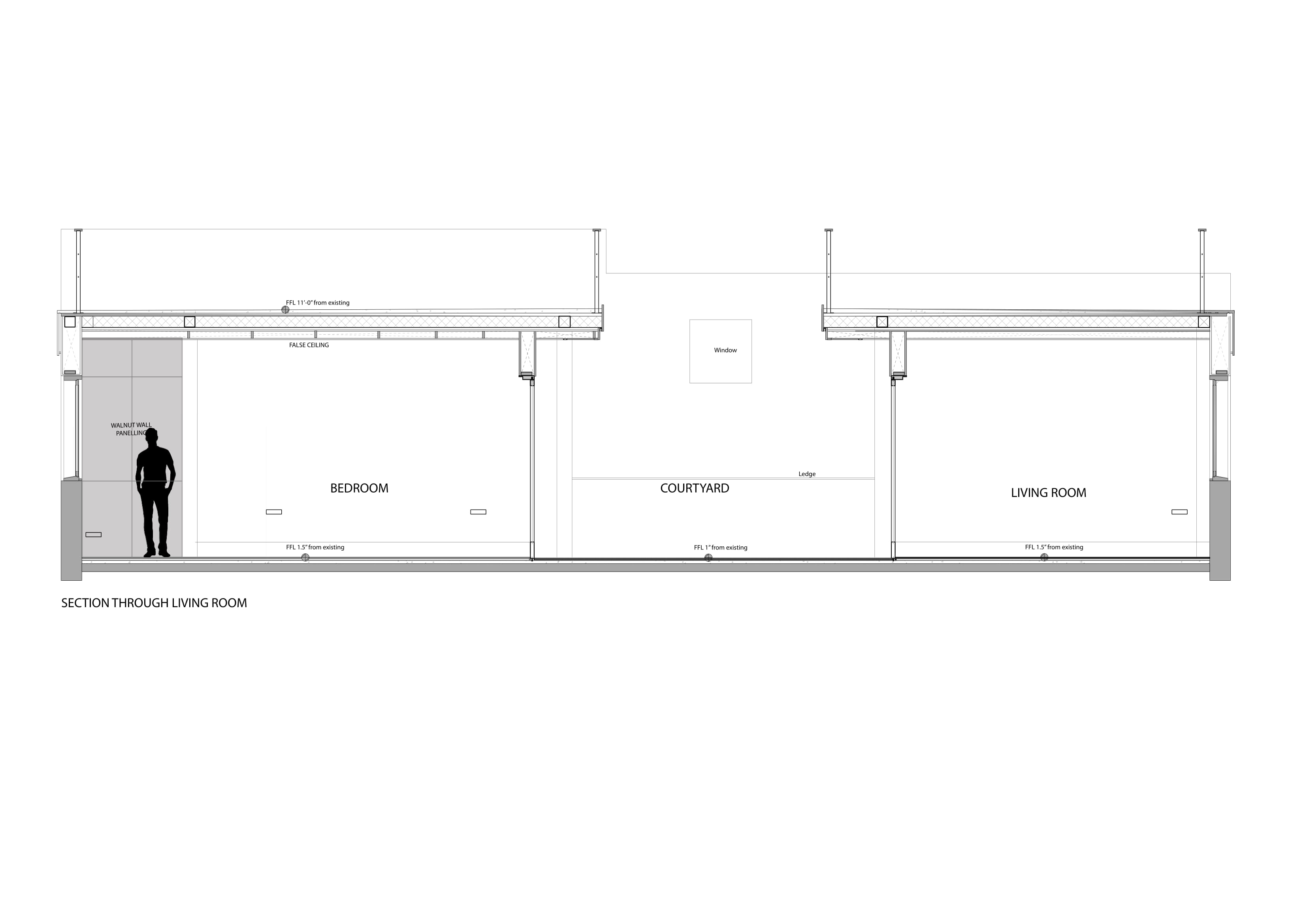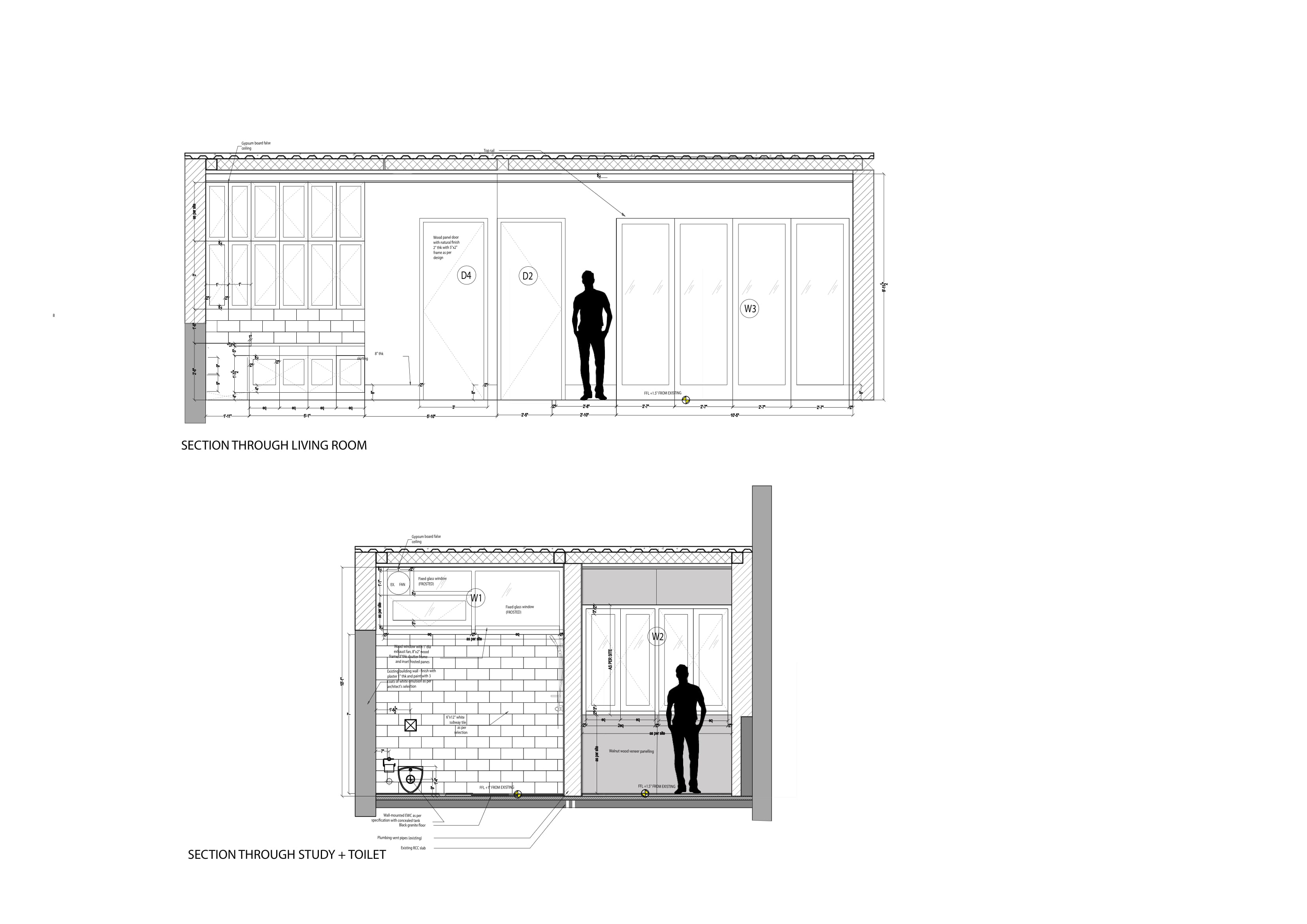 All images courtesy of SKD
Verandah on a roof, Studio Course, Pune
Verandahs in India are transitions between any private and public space and make for a welcoming social space. For a family that needed an unwinding space for reading, cooking and conversations, the rooftop here is envisioned as a 50-square-metre verandah on a 12 storey building.
From the architects:
"The family wanted to add a special space to their home and took up the roof to use. The verandah on a roof houses a library and a pantry, leading to a garden."
"Up from the living room below, the design plays with the senses, starting with a wooden staircase. Staircase's existing enclosures were broken down to connect to the rooftop space. This in turn makes the rooftop an extension of the house below."
"The spaces are toned earthily with cement walls and teak wood furniture. The garden and the library are separated by wood and glass paneled doors, which open wide to merge indoors and outdoors."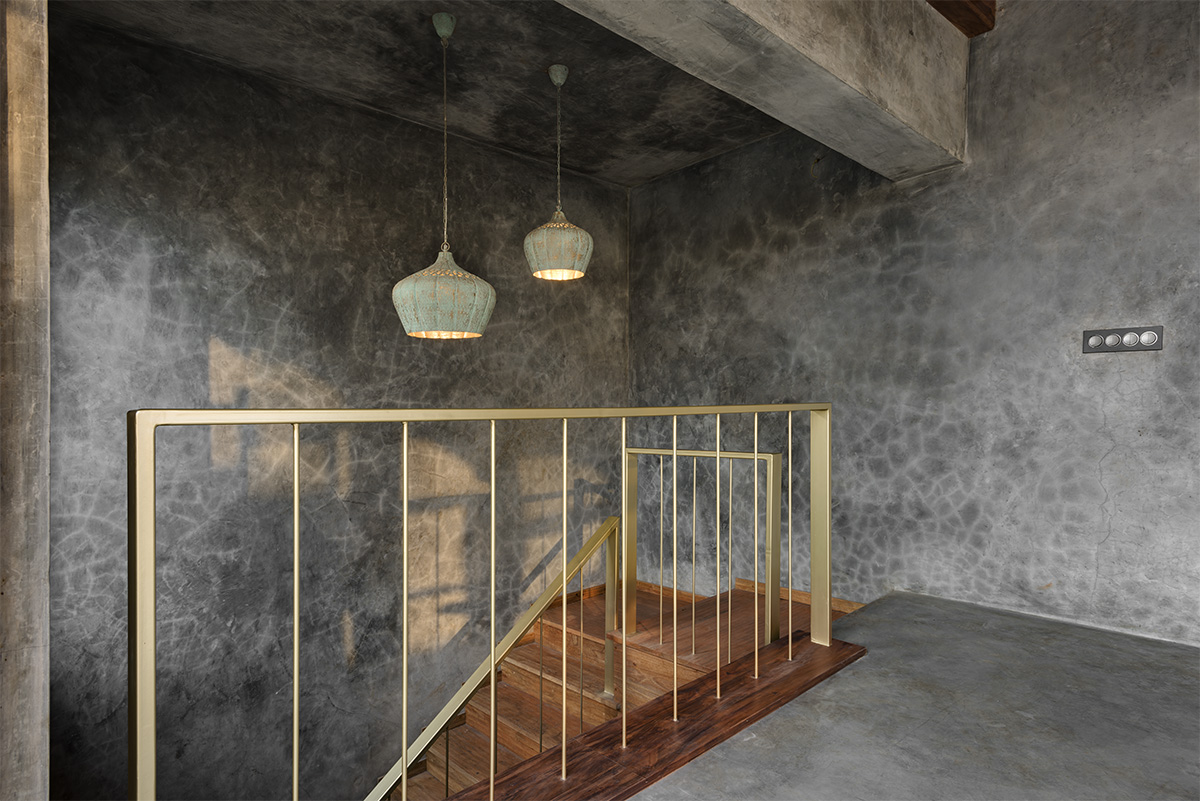 "Less cluttered furniture allows easy movement. Library unit is low on visual impact. Across them, a metal staircase, hung from stainless steel wires and anchored to a wooden beam, leads to a store room above. The treads perfectly align with the shelves of the library unit. Door handles, stoppers, tower bolts, drawer handles are custom designed to follow this language of fading away visually."
"The fully equipped pantry on the terrace continues to have the same language where the thrilling idea of cooking outdoors is explored. Walking on the gravel produces a sound which triggers the memory of being in the outdoors. A reading nook, which sits along the water fall and a lotus pond within it, is a tranquil setting to indulge into a piece of literature with the garden partly screening it."
"The veranda on the roof can not only overlook the exotic view of a race course but also be able to create a world within its own, where one can immerse and indulge in the pleasures of one's seeking. Veranda on the Roof turns as a refuge, where the shifting contexts have created new meanings."
All images courtesy of Hemant Patil and Studio Course
Studio for two, Studio Wood, New Delhi
Studio for two enlivens a rooftop with not just the abundance in light and air, but also with vivid colors, and a lightweight and modular visual impact. The effort to conjoin the effect of rooftop greenery with spatial design makes it a package of comfortably functioning activities.
From the architects:
"Our brief was to design a temporary structure over a 1200 square foot apartment. With time constraints and a need for lightweight structure, we designed a framework of girders and trusses, covered with refurbished container parts."
"The roof was marked with a grid of 150mmx150mm I beams. These beams raised the floor over the roof to avoid rainwater percolation. The walls are grounded to the I beams. The roof is sloped and clad with Trafford sheets. The studio, being on a roof, had all the natural light to exploit and does so with two skylights."
"Our clients are young entrepreneurs and needed the studio to host their work during the day, entertainment during the night and also help rejuvenate."
"The space has an outdoor area, a semi-open portico and the closed cabin. A 3 part sliding UPVC glass door is the entry into the cabin and seamlessly integrates the interior with the exterior. The semi open cantilevered wood clad deck is to enjoy a cup of tea in the morning."
"A swing and multipurpose cubic blocks installed at varying heights add playfulness to the space. These structures could be moved around to create new identities."
"The challenge of this project was to design a sliding door for the outdoor bathroom. The 10ft high door is heavy weight, though slides smoothly. We achieved this with ball bearing mechanisms."
"The outdoor wall made of mild steel and custom made fiber board planter boxes is the project's landscape feature, also contributing to the project's essence as a garden wall."
"The interiors were designed to echo the concept of modularity. With a simple push the sofa could transform into a bed or continue as a comfy 5 seater."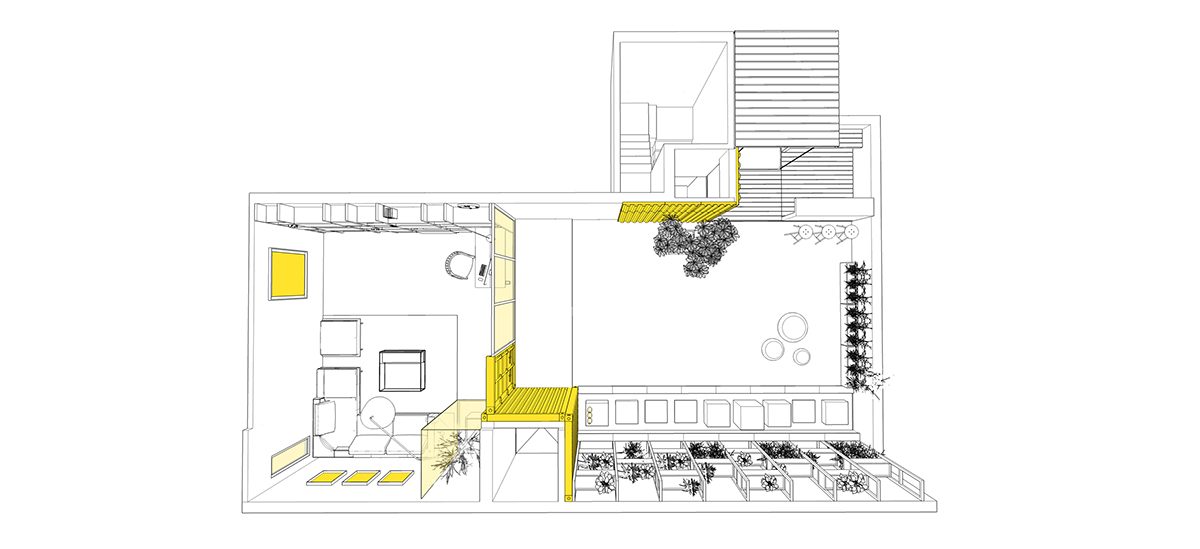 All images courtesy of Studio Wood