OASE 96. Social Poetics - The Architecture of Use and Appropriation is Now Available!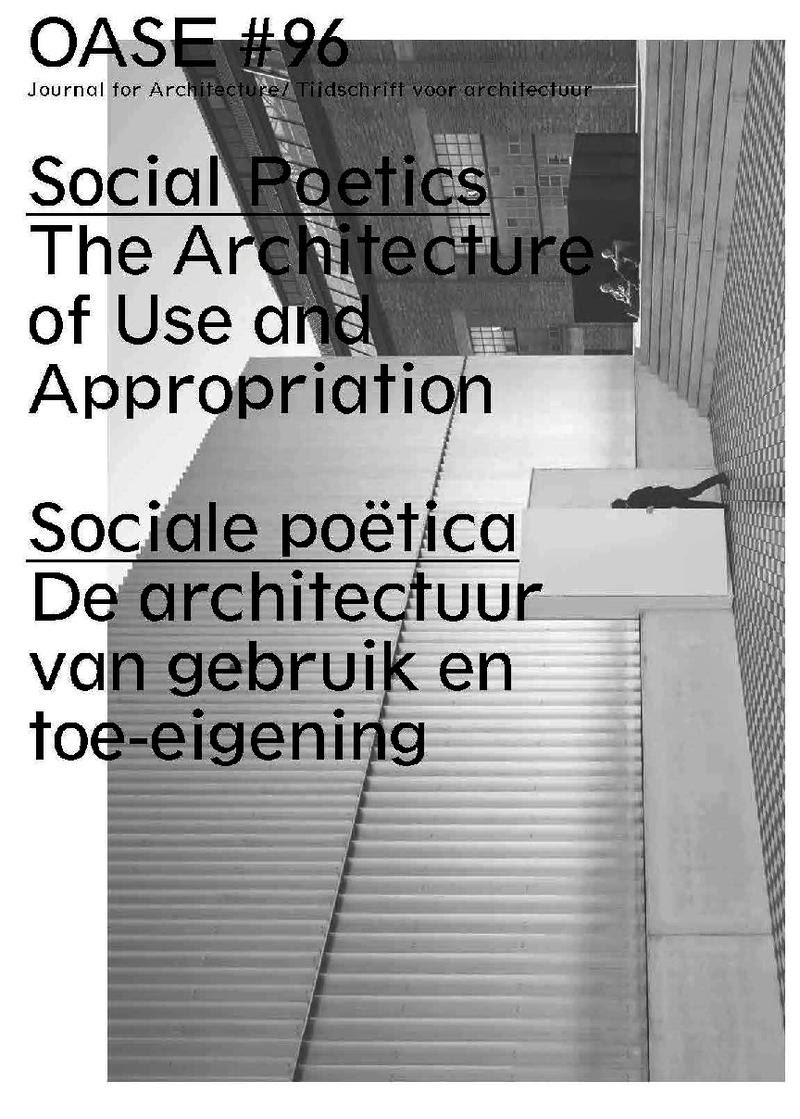 OASE 96 examines the remarkable revival of architectural practices that focus on reuse and appropriation of buildings, environments and materials. To what extent can and will designers engage in this process, and what is the possible positive or negative social impact of these interventions? This issue focuses on case studies, practical experience, critical refl ection and ideas that show how architects and urban planners proactively deploy reuse in view of future user opportunities and/or applications.

Between the faith in the autonomy of architecture on the one hand and design that centres on the user on the other lies a whole range of practices that address the traditional separation between design and use in a radical way. In this issue, the contrast between design and use is not perceived as an issue that needs to be resolved, but as a productive area of tension within which architecture is created.
Editors of this issue: Els Vervloesem, Marleen Goethals, Hüsnü Yegenoglu, Michiel Dehaene.
Available for € 19,95 among others at NAi Booksellers.
Top image courtesy of OASE