Czech+Slovak Pavilion installs red-metallic framework devoting to the preservation of Slovak History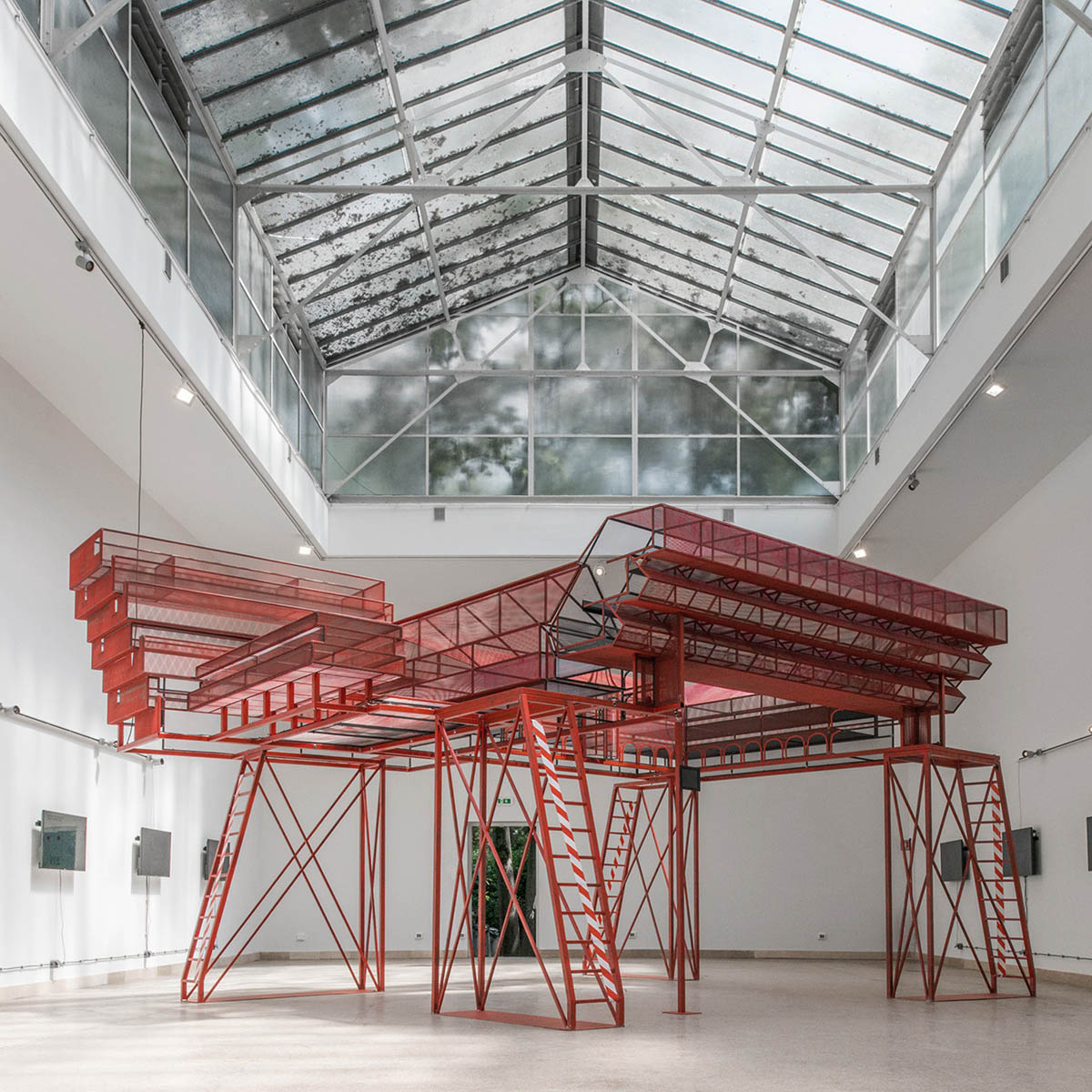 A giant red-metallic structure is presented at the centre of Czech and Slovak Pavilion in this year's Venice Architecture Biennale 2016, dedicating to the preservation of Slovak history. Titled 'Care for Architecture: Asking the Arché of Architecture to Dance', the exposition interrogates struggle for maintaining, reconstruction and renewal of the Slovak National Gallery (SNG) area partially built in 1969–1979 according to the project (1962, 1963, 1967–1969) of significant Slovak architect Vladimír Dedecek.
His SNG area project was never built, used and accepted in its complexity. The effort of many, including architects, was necessary to prevent its actual loss. The model of SNG built area with monitors placed on pavilion walls mediate various public, artistic and architectural responses to Dedecek's SNG area project.
Image courtesy of Care for Architecture
In this way, the exposition enters the discussion with the topic of 15th International Architecture Exhibition with belief that the turn of metaphors of front lines and frontiers into metaphors of dance are crucial for architecture as besides concern and solicitude also new architectural concepts and projects (cares for architecture) are necessary.
Image courtesy of Care for Architecture
The SNG site expanded the horizons of architectural awareness; now the competition designs for renovation have brought with them many questions and answers. Now as then, there are no universal solutions that can function in the absence of awareness of the cultural particulars of each society and environment – and particularly unless there is a dance, shared by architects, theoreticians and historians, and aficionados, who have the courage to take on public opinion.
Image courtesy of Care for Architecture
The construction associated with the SNG is not a battle over a single piece of architecture, though Slovak history has many such stories. The curators have what is above all the meeting of two ways of thinking and building: fighting and dancing. Although the language of fighting remains common, the exposition hopes the language of dancing still has a chance.
Image courtesy of Care for Architecture
This is not just some chronicle of a building, or an appeal or complaint, or a record of the meticulous attention of preservationists and those devoted to historical replicas and unprocessed concern; rather the issue should be to imagine architecture's potential.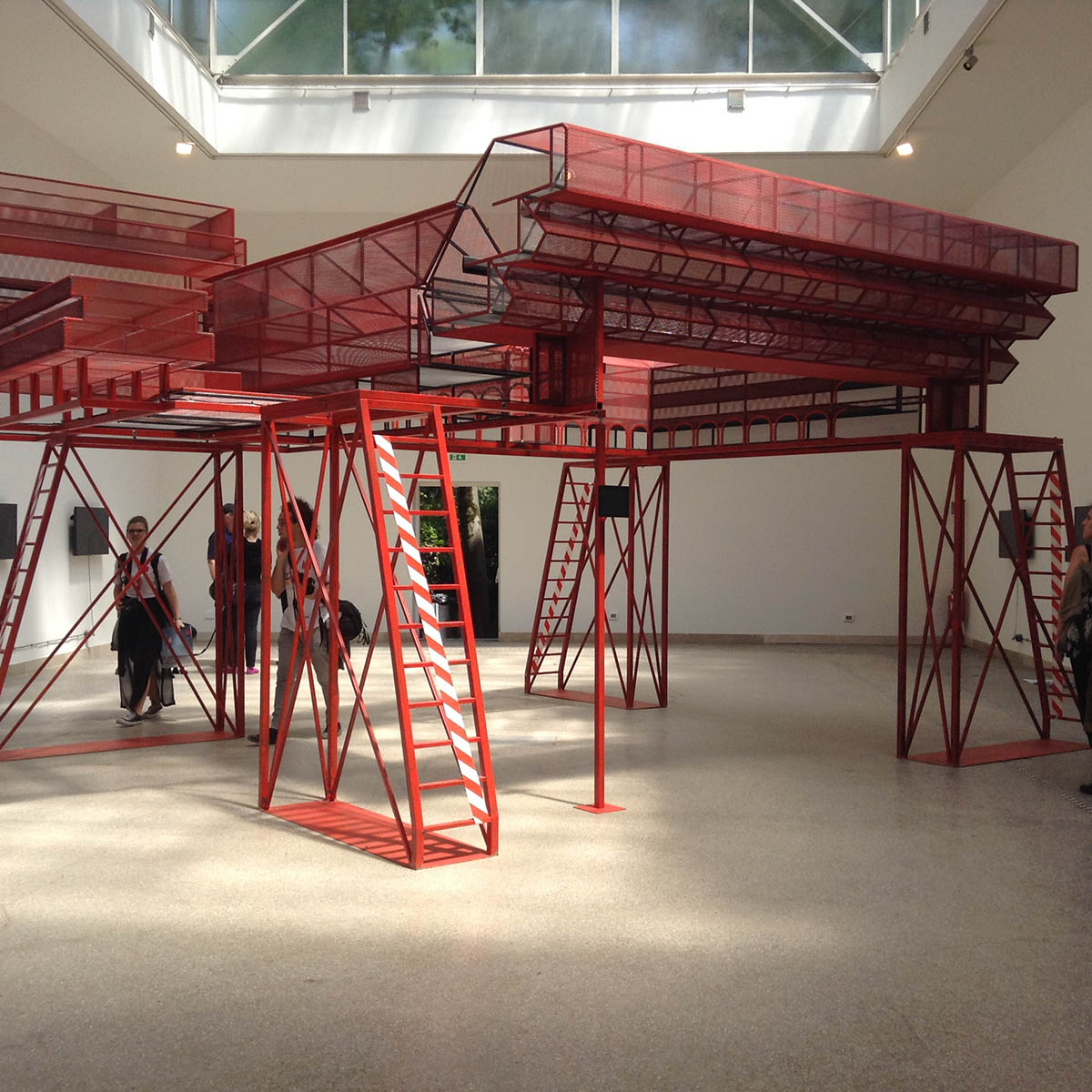 Image © WAC
It is an awakening of hope, of care for architecture, which hopefully will be rid of the timidity manifested in pedestrian, generalized and participative pseudo-solutions, in order to once more find the courage to put forward intrepid cultural projects, countless invitations by arché to architecture to dance. This would make possible the reemergence of gaia architectura [joyful architecture].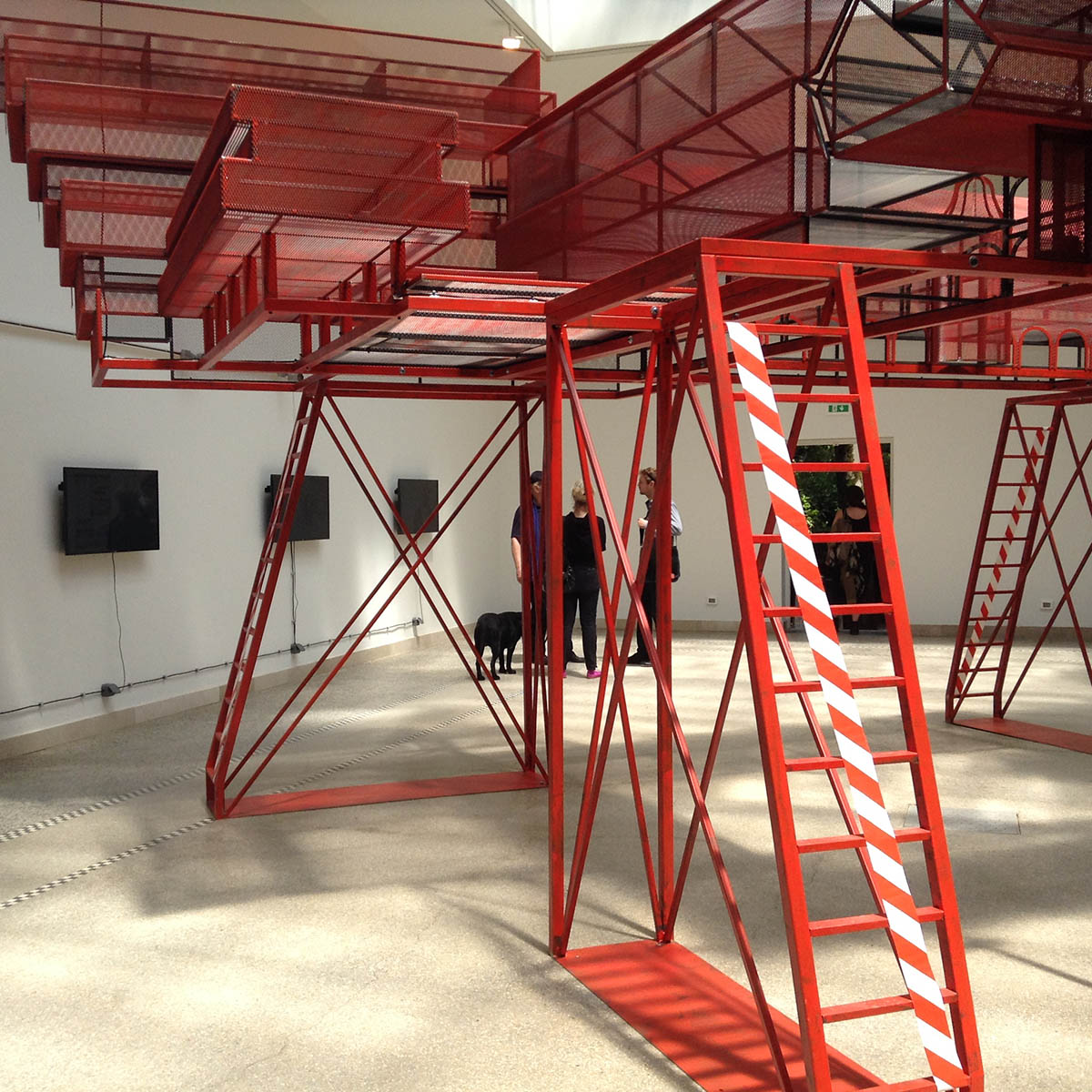 Image © WAC
The authors and curators of the exhibition project: Benjamin Bradnanský, Petr Hájek, Vít Halada, Ján Studený, Marián Zervan.
Image © WAC
Image courtesy of Care for Architecture
Image courtesy of Care for Architecture
Project Facts
Exhibition commisioners: Monika Mitášová, Monika Palcová, SNG

Authors and Curators of the exhibition project: Benjamin Bradnanský, Petr Hájek, Vít Halada, Ján Studený, Marián Zervan

In collaboration with: Maroš Bátora, Tereza Keilová, Benedikt Markel, Martin Stoss

Production: PP Production, Art-Now Foundation
To image: courtesy of Care for Architecture