Ideo Arquitectura hangs 12,000 wooden pink sticks from the ceiling of Madrid's patisserie shop
all images © Miguel de Guzman, courtesy of Ideo Arquitectura
Madrid-based architecture studio Ideo Arquitectura has renovated a historical building in the heart of the town of Alcala de Henares, Madrid. ''Patisserie III', selling only breads and cakes, reflects a unique character and distinguishing materiality of the interior space with pink-colored furnitures and 12,000 wooden sticks hanged from the ceiling of this modest shop. This historical place is a low building with character and the design studio demolished the vertical walls, both inside and on the facade, and realized that new invention was not needed. ''The passage of time and successive reforms had already achieved the brick walls speak for themselves giving the space a huge personality'' says Ideo Arquitectura.
To achieve a contemporary design, the aim of the renovation was to search for an item of strong character to compete without shade, with the consistency of half-walls over 150 years. Finally, after letting go the mane, Ideo Arquitectura created an art installation hanging from the ceiling of over 12,000 "pirulos strawberry" or wooden sticks, which has become the focus of attention.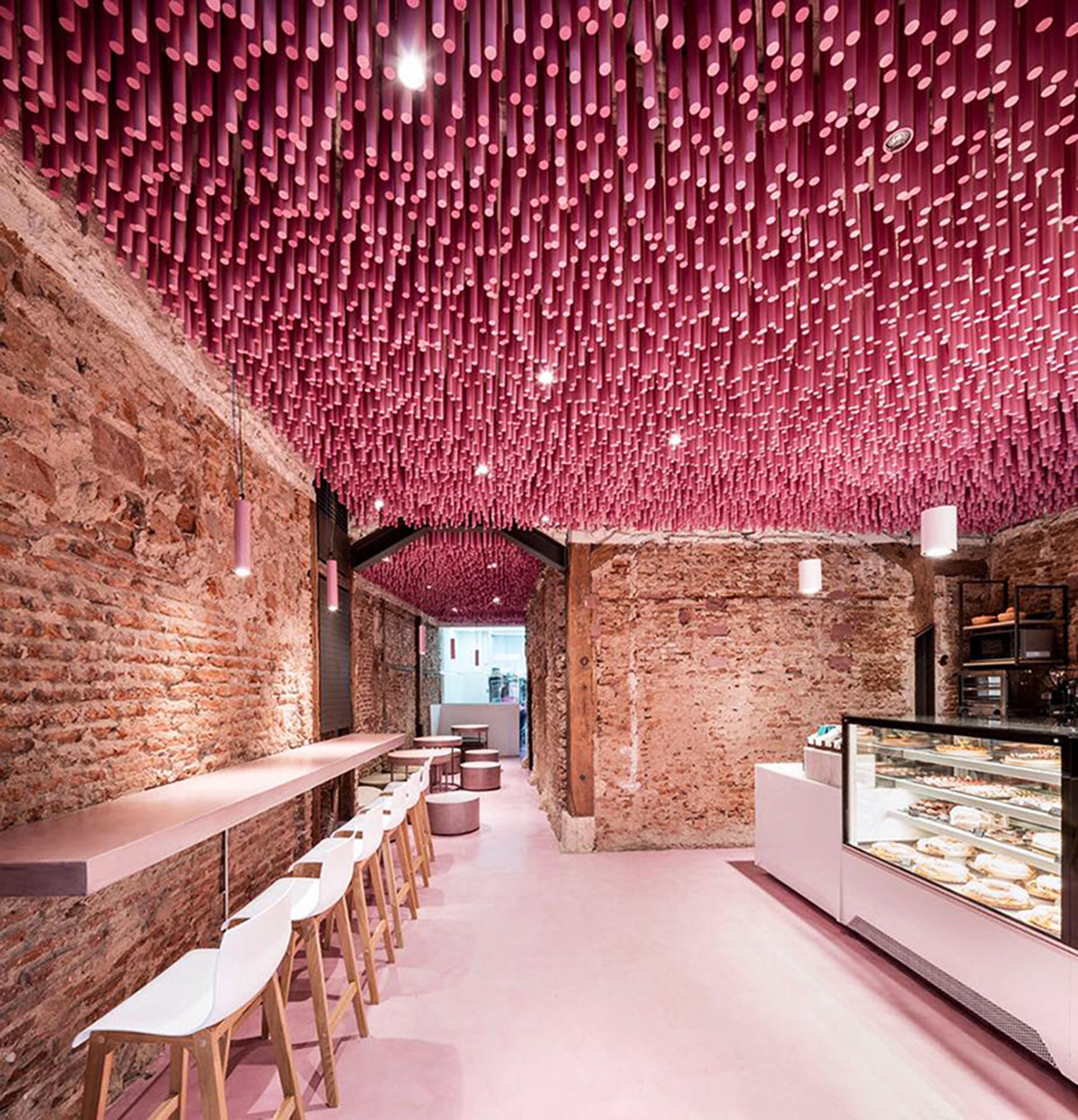 Furthermore, the studio has also designed the lighting of the furniture such as tables, stools, shelves, bar and slates. Light boxes of light of the facade, etc. Those pictures show you different details of coatings as well as micro-concrete pavement quality that gives the space a thin constructive elegance.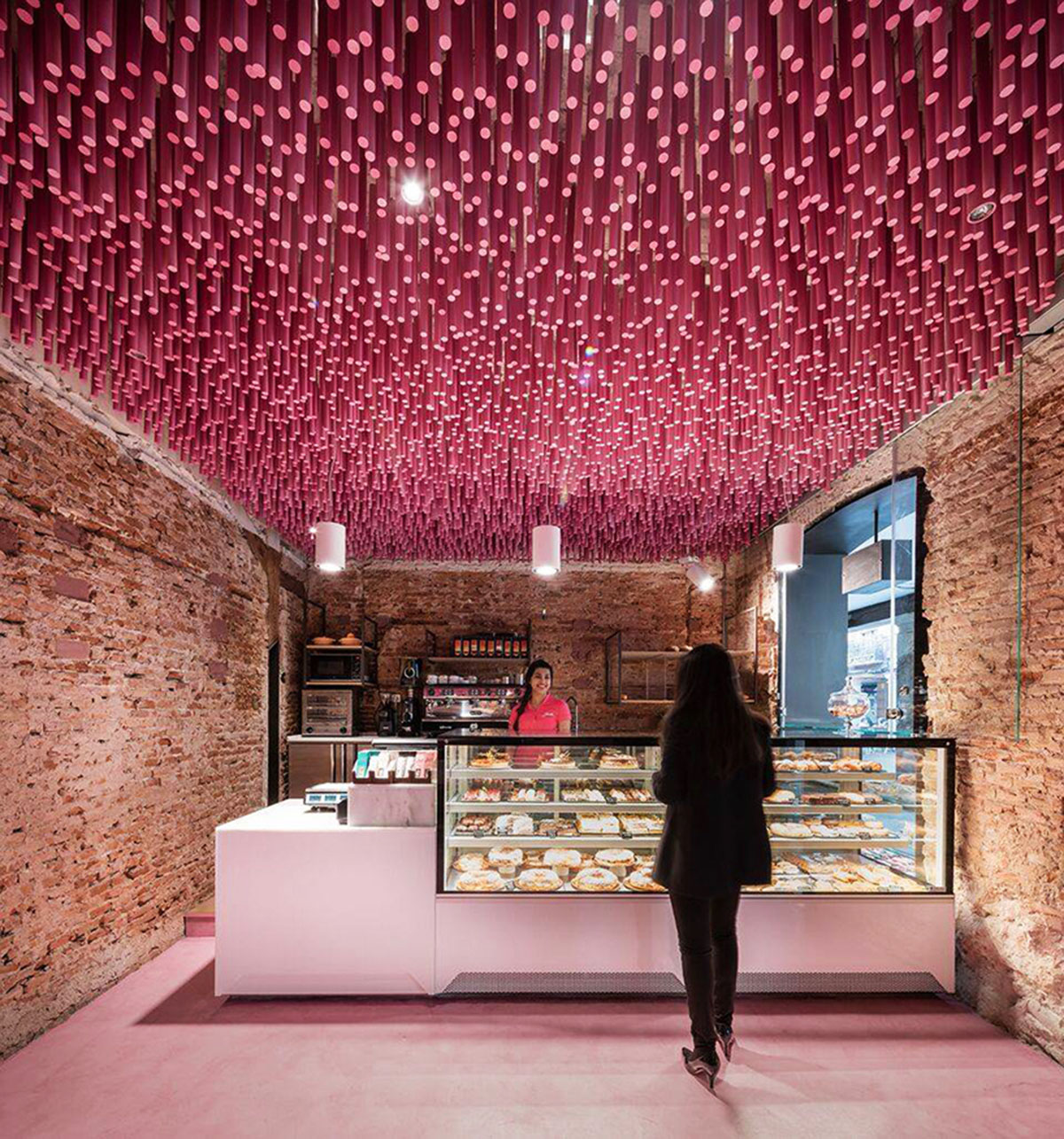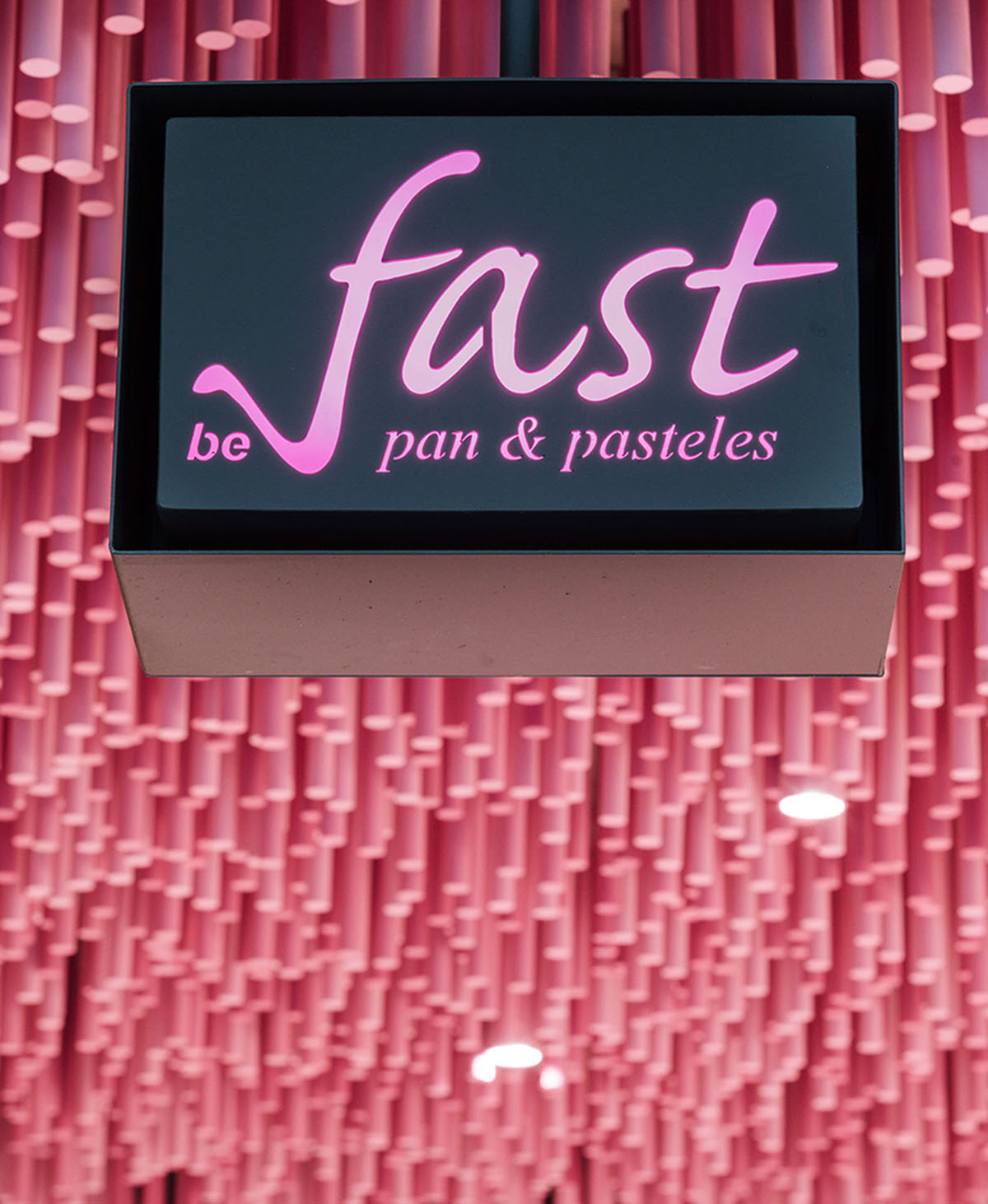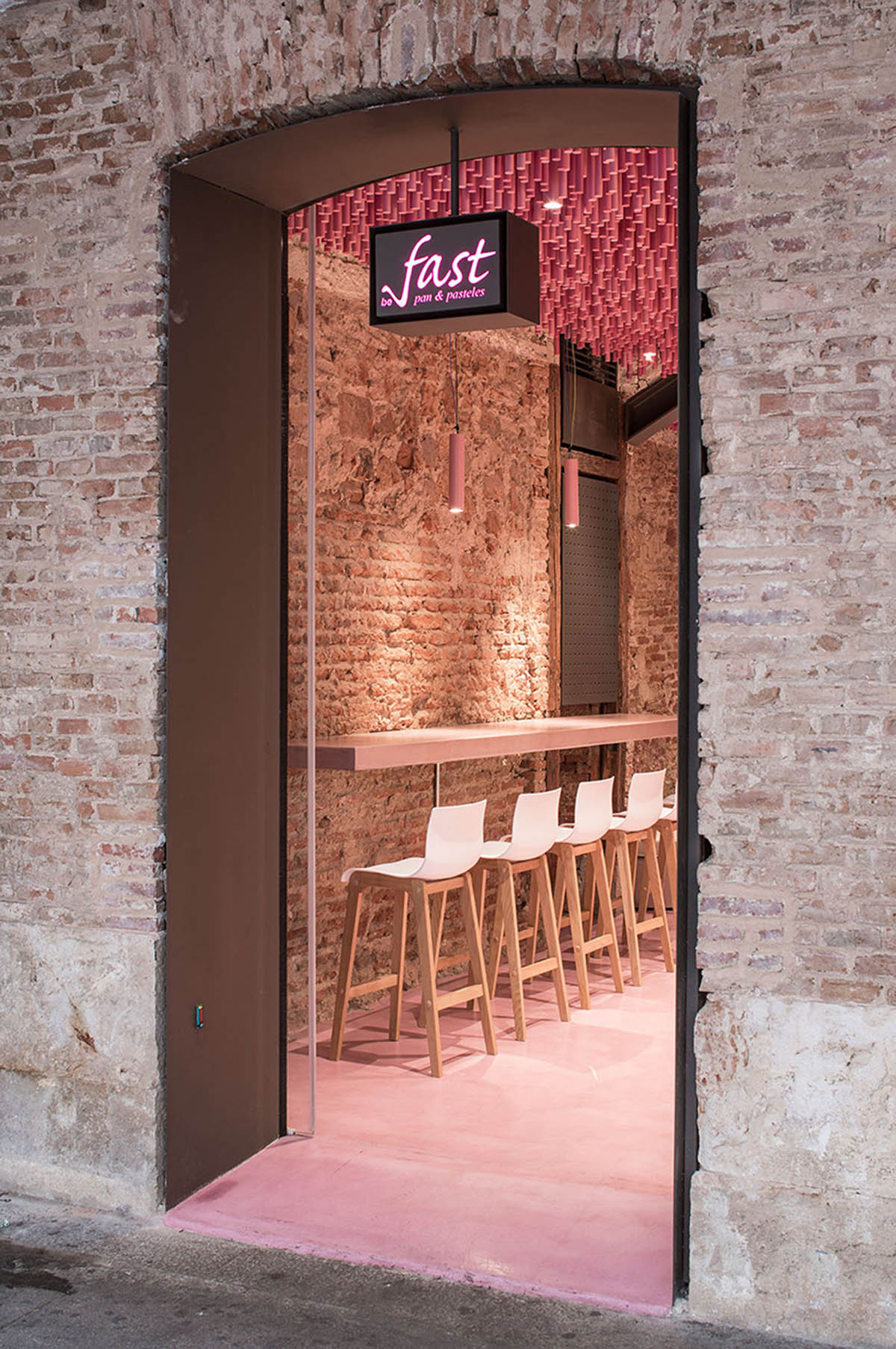 > via Ideo Arquitectura