Alvar Aalto Academy Lecture: "Frei Otto – Lightweight Construction, Natural Design" by Winfried Nerd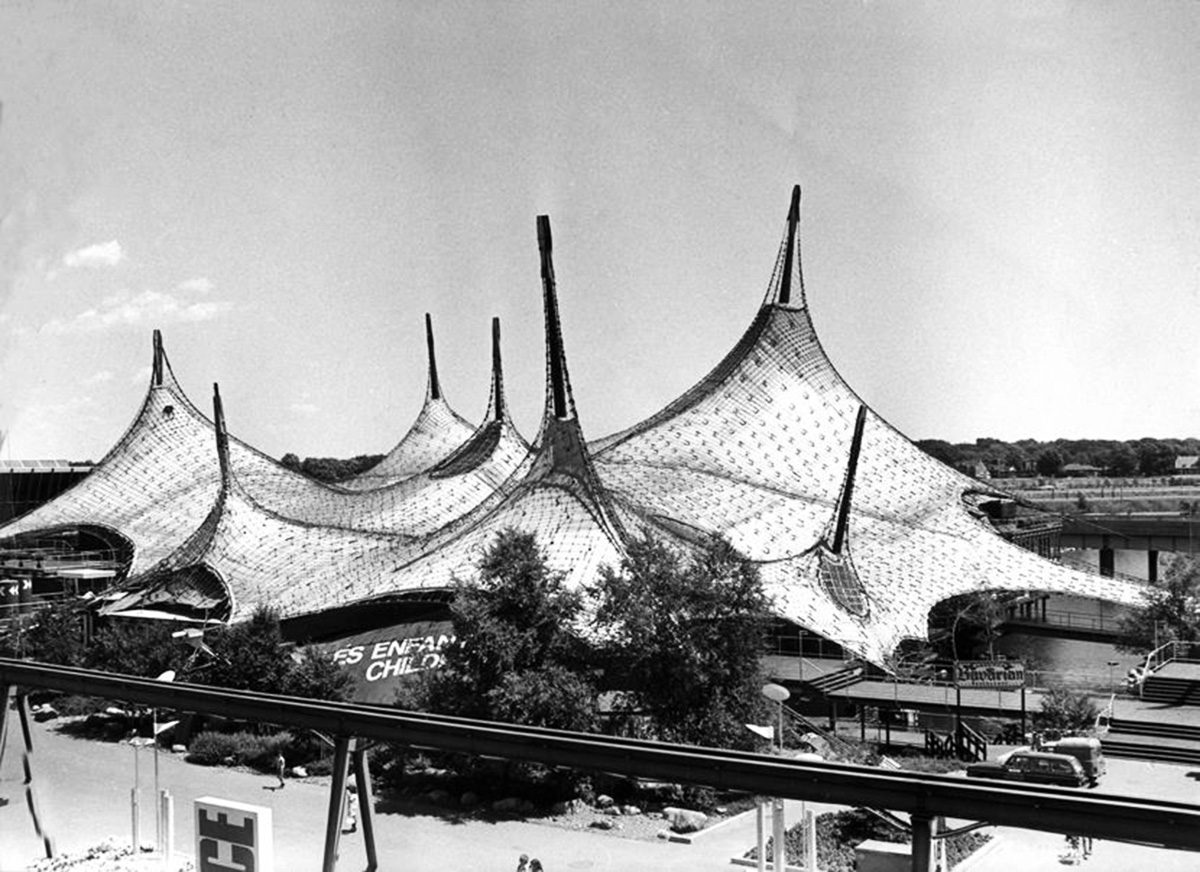 Deutscher Pavillon in Montreal, 1967 (mit Rolf Gutbrod, Fritz Leonhardt), image © Atelier Frei Otto Warmbronn
Alvar Aalto Academy autumn public lecture:
"FREI OTTO – Lightweight Construction, Natural Design"
by Winfried Nerdinger

Wednesday 25.11.2015 @5pm
Sähkötalo building auditorium, Runeberginkatu 1 A
(entrance on street level), 00100 Helsinki
Lecture in English
Free entry
The Alvar Aalto Academy's autumn lecture takes a look at an acknowledged forerunner of ecological architecture, the architect and engineer, and winner of the 2015 Pritzker Prize, Frei Otto (1925–2015). In his multi-faceted career, Otto contributed to the design of innovative projects. He was a pioneer in the research of lightweight tensile and membrane structures, cable nets, grid shells and ecological building. He also taught and lectured to numerous architecture students.
One of Frei Otto's best-known designs is the roof of the Federal Republic of Germany's pavilion at the Expo '67 World's Fair in Montreal which served as a model for the roof of the 1972 Munich Olympic Stadium, made by Günter Behnisch in collaboration with Frei Otto and Fritz Leonhardt. Other interesting projects include the grid-shell-hall in Mannheim, and the paper roof for the Japanese pavilion at the Expo 2000 World's Fair in Hanover, made in collaboration with Shigeru Ban
The lecture will be given by the renowned German Professor of the History of Architecture Winfried Nerdinger. He is the author of a major work on Otto,"Frei Otto. Complete Works", and has lectured on Otto all over the world. Since 2012, Nerdinger has also been Director of the Munich Documentation Centre for the History of National Socialism.