CHADO architects designed a new country house in Rostov region of Russia by using local materials
all images © Inna Kablukova
Russian-based design studio CHADO Architects completes its new country house in Rostov region of Russia. Architectural studio Chado practices a holistic approach in the implementation of projects. By combining high-level professionals from various fields of construction, the studio is consciously moving away from patterns. Non-standard solutions for common problems guarantees exclusivity of the project. Architectural studio Chado presented the draft one-storey country house with 14 rooms in the Sunny village of Rostov region.
The project is called ''the house in the solar village'' is made up of full local materials including ceramic, brick and hemmed tinted board. This contextualist country house draws a very warm, cool and respectful design approach in terms of the usability of local materials that respects to the environment. The interior of the house is also presenting locality with its otantic furnitures, materials and wall / floor coverings.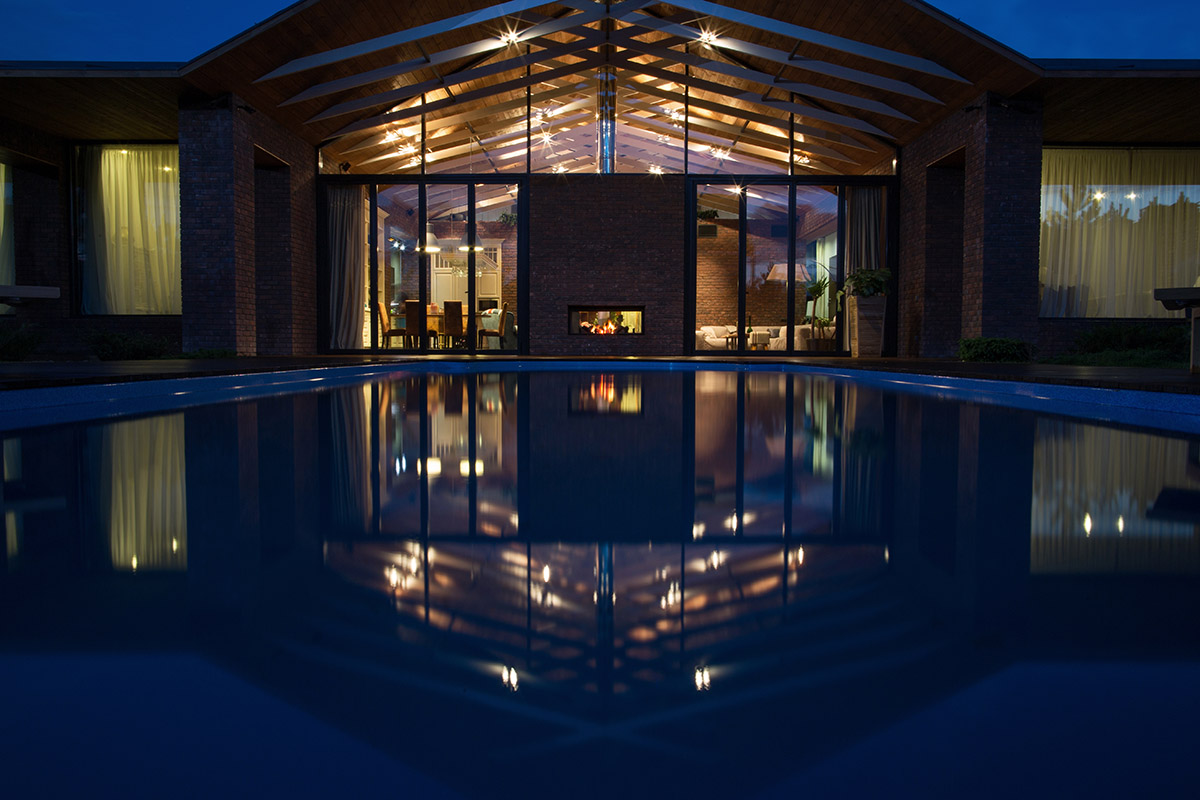 nigh view emphasizes the form of the house
Naked structural elements of the roof create complex spatial game, which became a dominant architectural and artistic composition. Individual feature of the residence with an area of 390 square meters is a two-way fireplace that works both on the interior and on the terrace. The walls are made from ceramic block, lined with bricks hand-formed, the roof covered with ceramic tiles and hemmed tinted Board.
"For us it was very important to use in your project the natural, "wild" materials, but at the same time it was necessary to emphasize the modernity of the house. In our opinion we chose interesting materials that create a contrast between, successful was a combination of traditional hand-formed brick (an ancient building material) and large stained glass Windows which is a popular element in modern architecture'' says Evgeny Zadorozhny from CHADO Architects.
full structural elements can be seen from outside that contributes to locality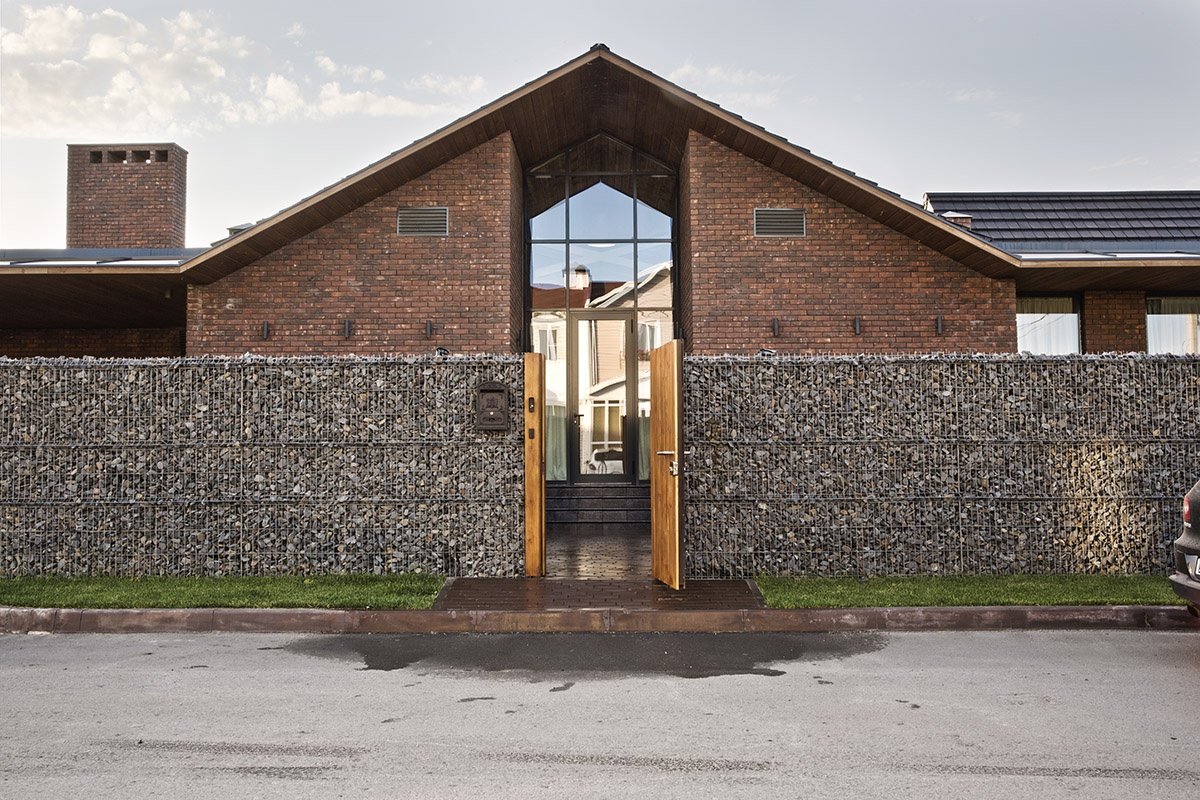 stack of woods used on the outer garden wall of the house
garage of the house
bathroom of the house with full landscape view
living room- wood and brick are dominating the space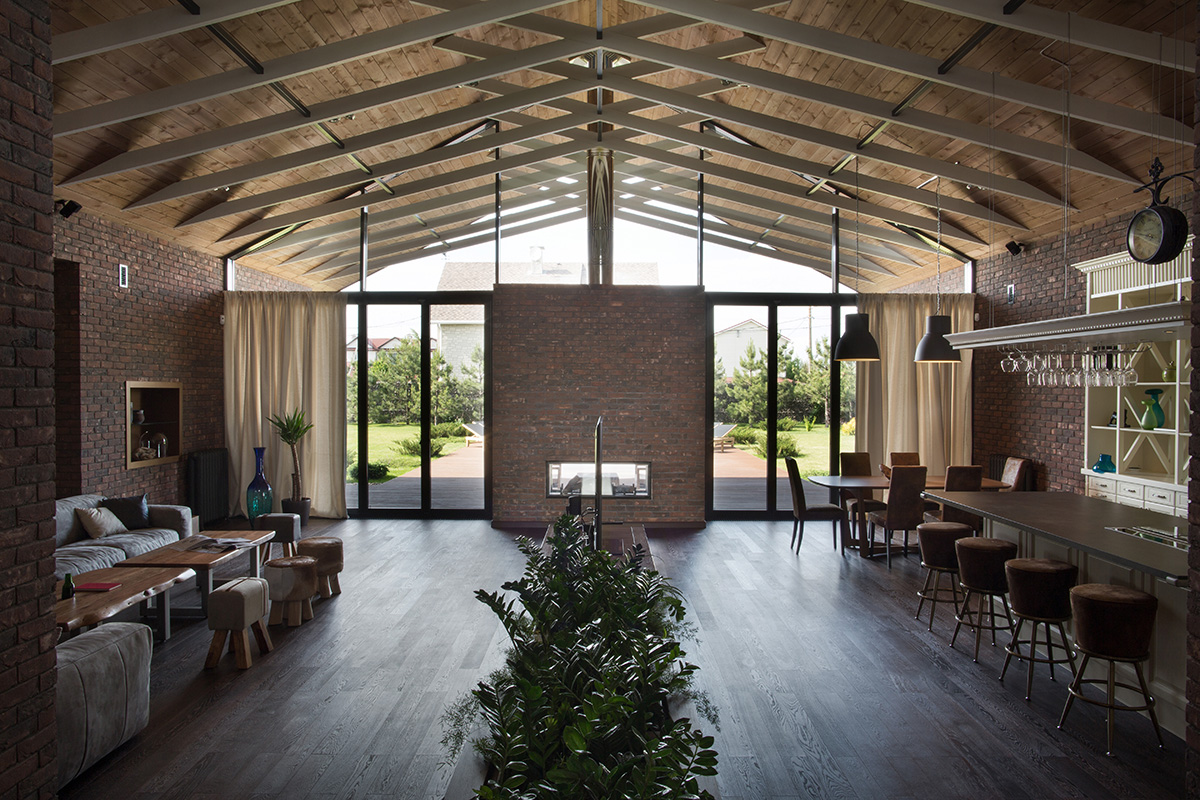 wood, roof structure and brick are reread from interior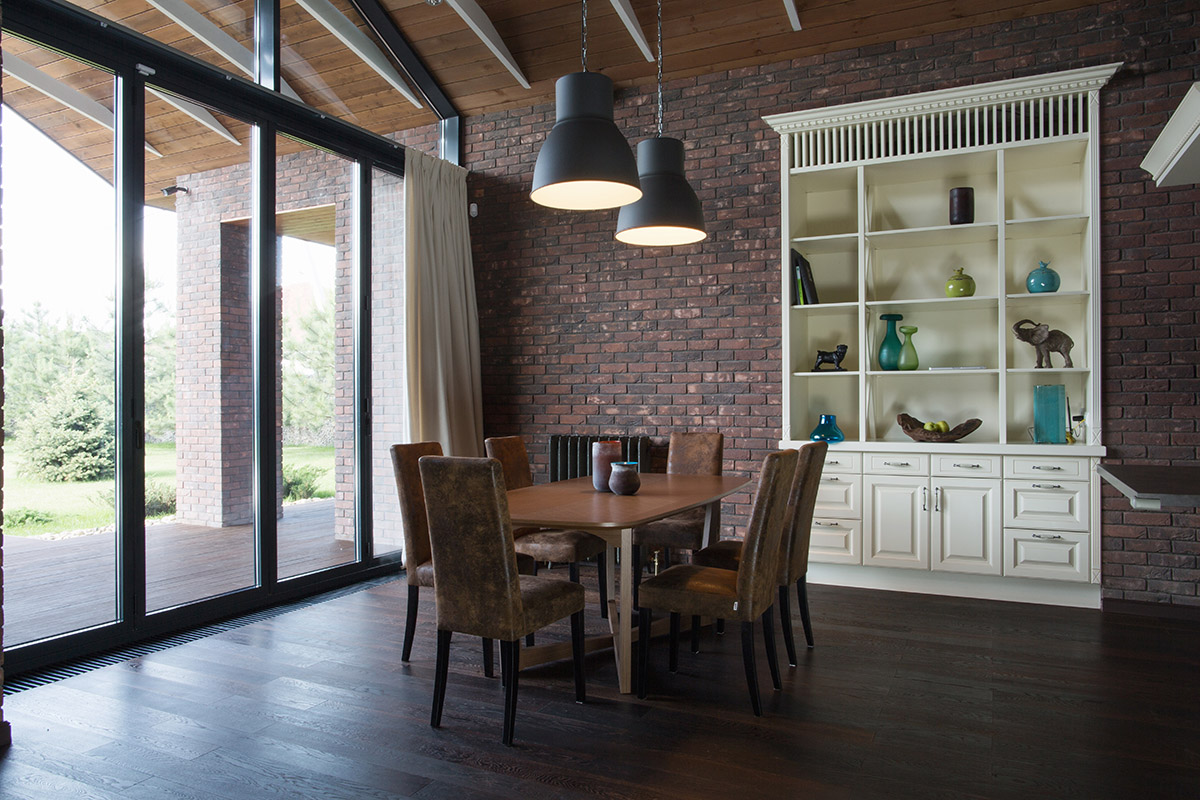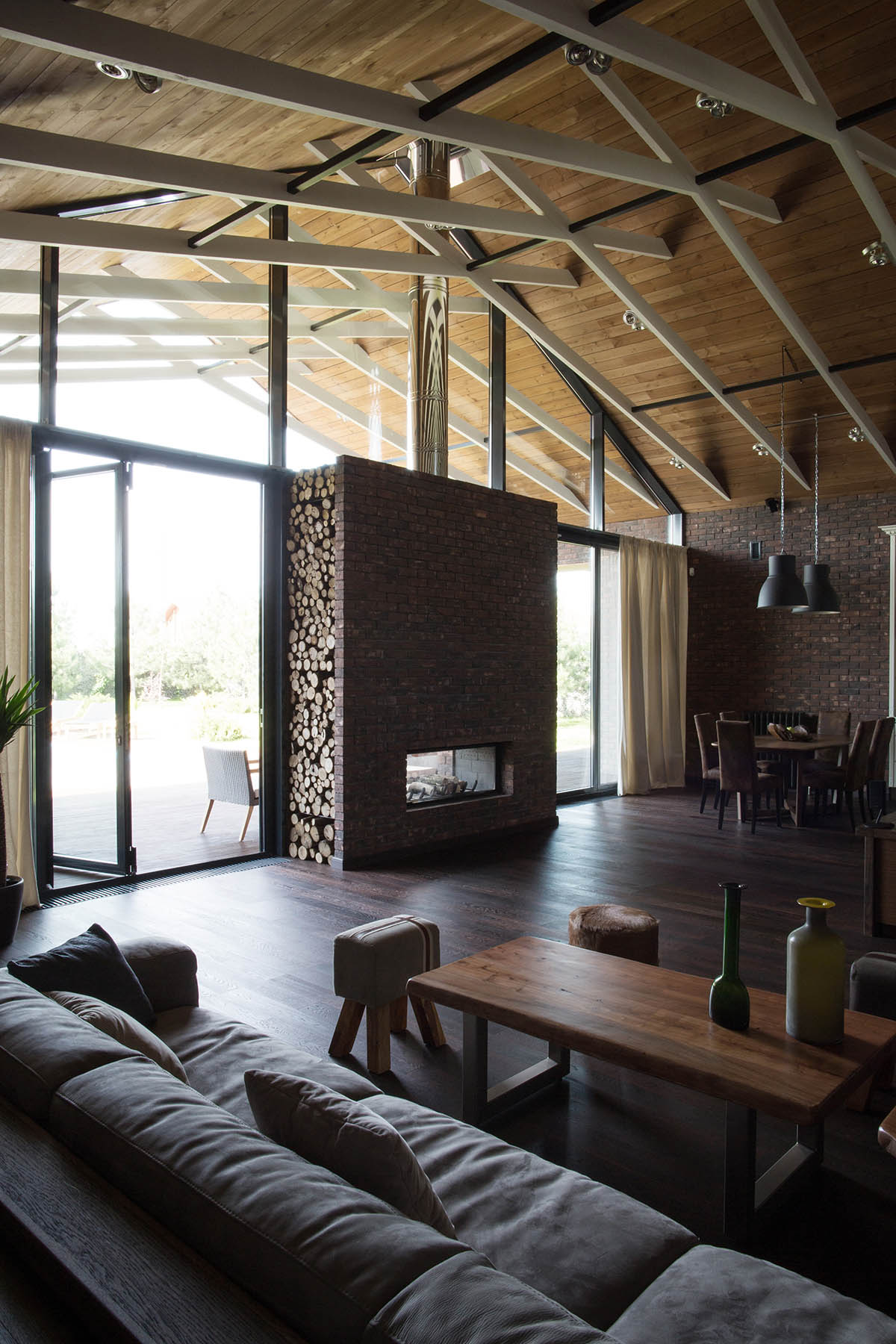 bedroom of the house
Project Facts
Title: The House in the "Solnechniy" settlement (Rostov region)
Location: "Solnechniy" settlement, Rostov region, Russia
Architecture: CHADO Architects
Construction: 2014
Total area: 390 m2
> via CHADO Architects