The designer Karina Wiciak creates a stone-age tale in the concept of restaurant called "Suszarnia"
all images © wamhouse
The Polish designer Karina Wiciak creates a fabulous interior fantasy for her ''pastel collection'' as one part of her interior collection series. Karina Wiciak, is interior designer at Polish design studio WamHouse and she creates a series of interior collections by using material quality, the tones of pastel colours and creating fantastical narrative as related to the new interior concepts. "Suszarnia" collection comprises a restaurant design that overlaps the tones of yellow colour and stony furnitures with sharp settings.
"Suszarnia", which in Polish means "drying room", is the third project of the "Pastel Collection" (after the first pink project "Sypialnia" and second blue project "Myjnia"), entirely designed by Karina Wiciak. "Pastel Collection" consist of 4 thematic interior designs, designed in pastel colors, together with furniture and fittings, which in each part is interconnected, not only in terms of style, but also by name, as in the previous collection "XII".
Like in collection "XII", these interiors are not made to a specific order, but designs based on the author's fantasy and his fascinations of various sorts. The author's assumption is not to create trite, fashionable interiors, but non-standard places, at the borderline between architecture and scenography. The third part "Suszarnia" was designed in a delicate yellow color, which occurs mainly on the floor (simulation of sand) and on the yellow-golden curtains and palms.
The project, like previous part "Sypialnia" and "Myjnia" is slightly sweet and childish. This is not another weighty project for serious people, but whimsical and humorous. A very important element of the decor, which fits the theme of desert, are large and irregular stone blocks, which are often present in the buildings near desert.
The design is heavily inspired by the theme of the desert, so here are also lamps in the shape of the sun and moon, which are clearly visible there. As in previous projects of this collection, this restaurant also has a unique name. The "Suszarnia" project also includes: table, chair and hoker "skalny" (which in Polish means "rocky"), hanging lamps "slonce" and "ksiezyc" (which in Polish means "sun" and "moon").
bar highlighted in restaurant with its strong background -yellow colour is also used in bar stools that makes a contrast in space.
detail view of restaurant furnitures displaying elegance view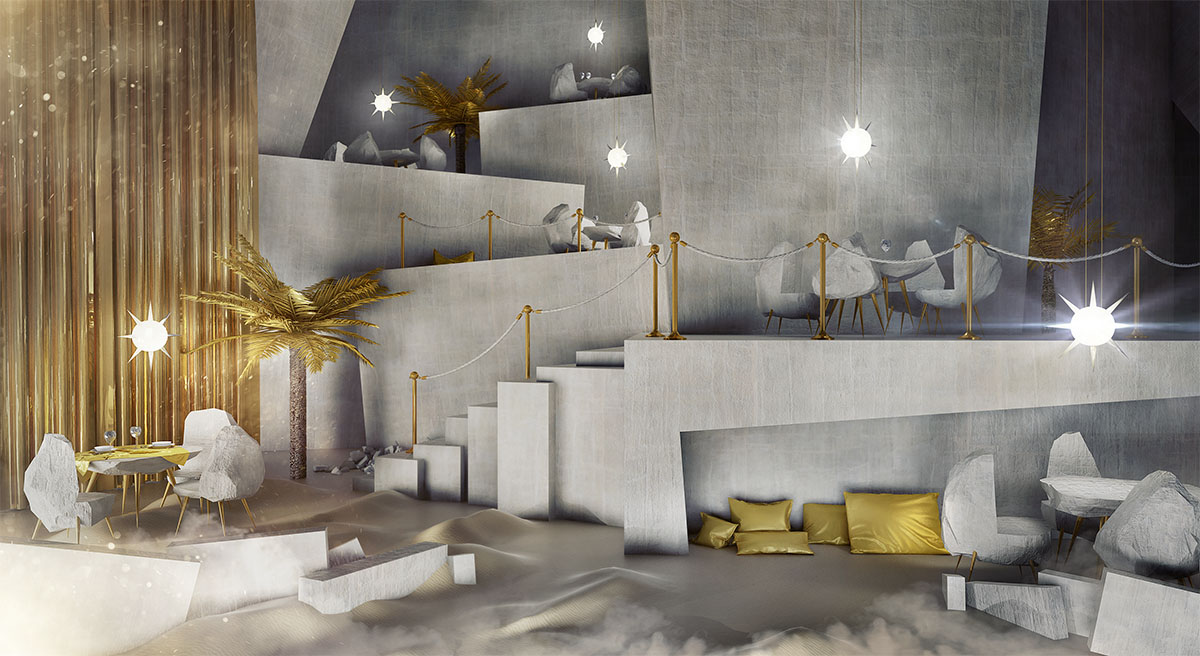 there are multi-layered spaces inside harmonized with furnitures and pillows that makes space more comfortable
detail view from the corner of the restaurant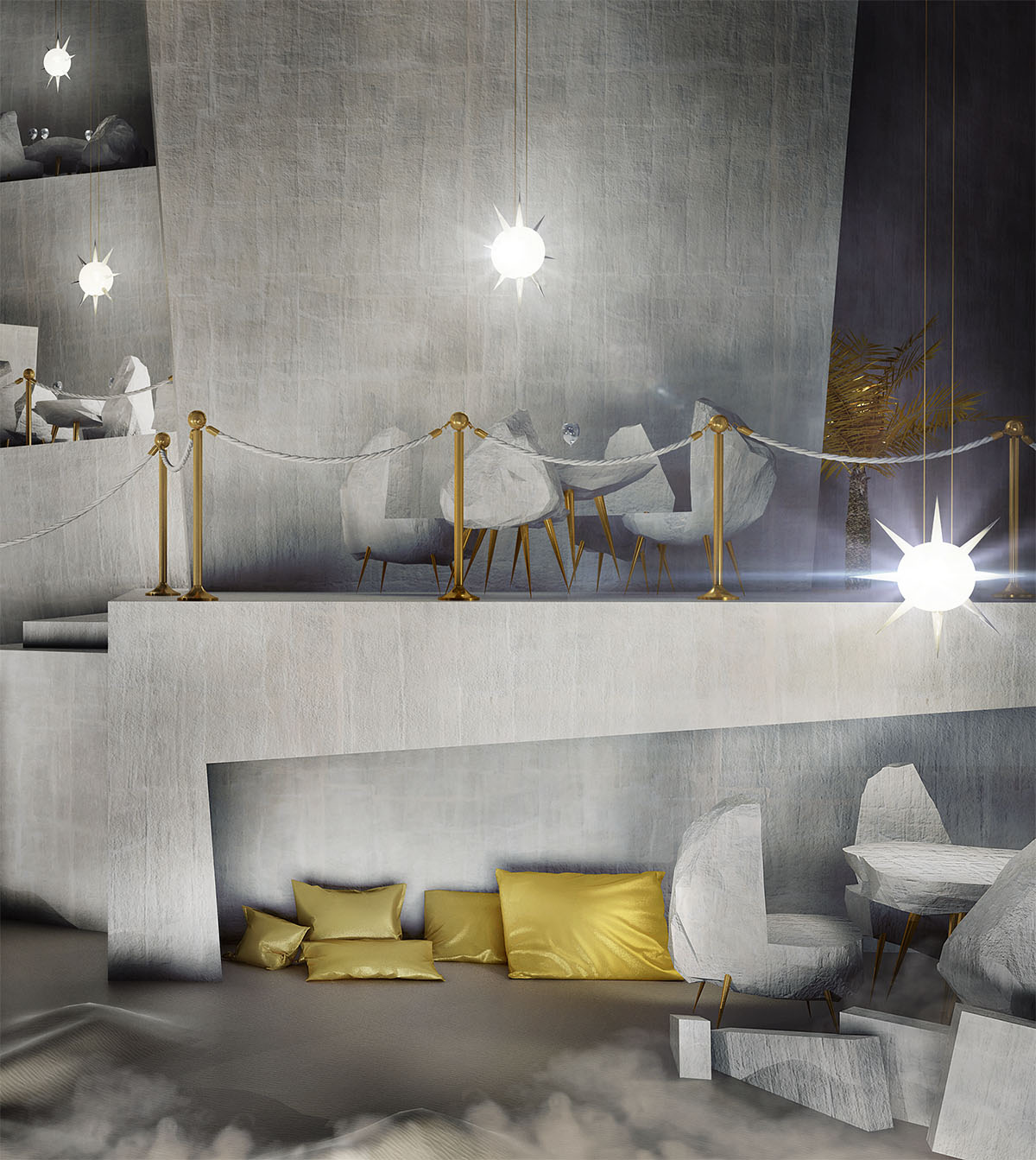 only two colours are used in space that creates a new interior fantasy