Bamboo housing is an emergency project for Haiti designed by Saint Val Architects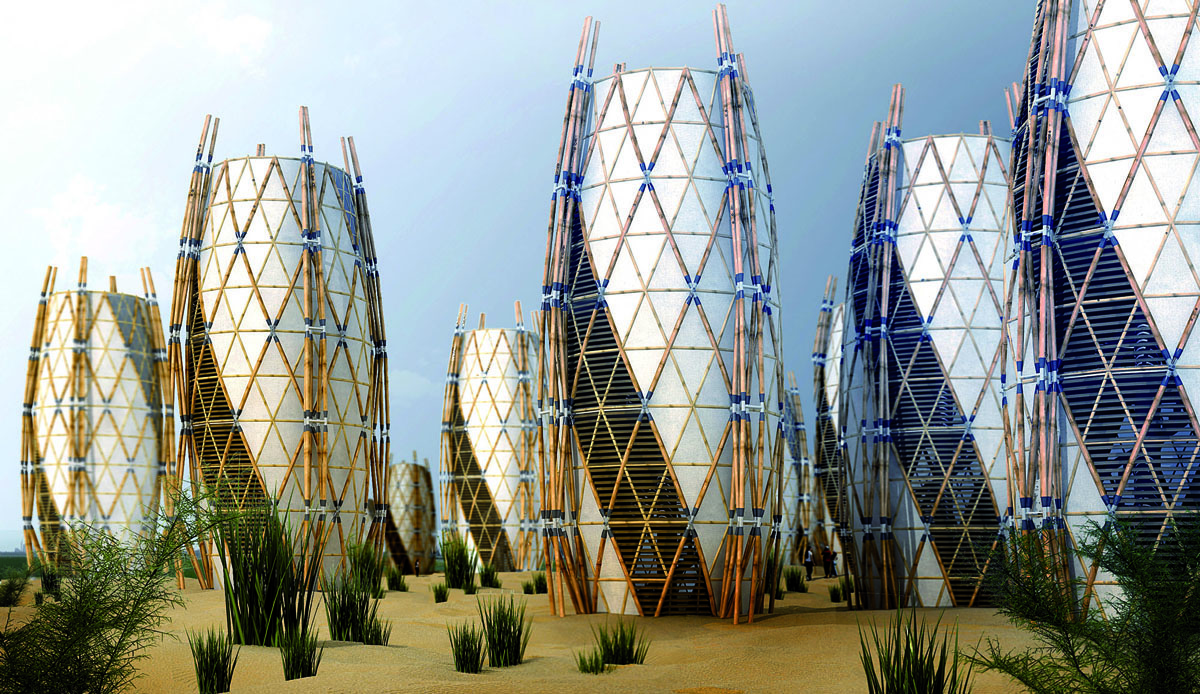 all images © Saint Val Architects
Paris-based design studio Saint Val Architects designed a new Bamboo Housing for Haiti which directly adresses the contextual specificities in consideration of emergent situations.
Emergency habitat is problematic that founds this project. This is, in a minimum time and with simple materials available and implementation of, to offer disaster victims a durablequ'esthétique.Le as emergency housing project "Bamboo Habitat" was designed to accommodate three unité.Les families by common facilities are located on the ground floor and living spaces Inthe upper levels. Based on a concrete base, the construction is unassemblage bamboo sections, each section being connected prefabricated metal desattaches.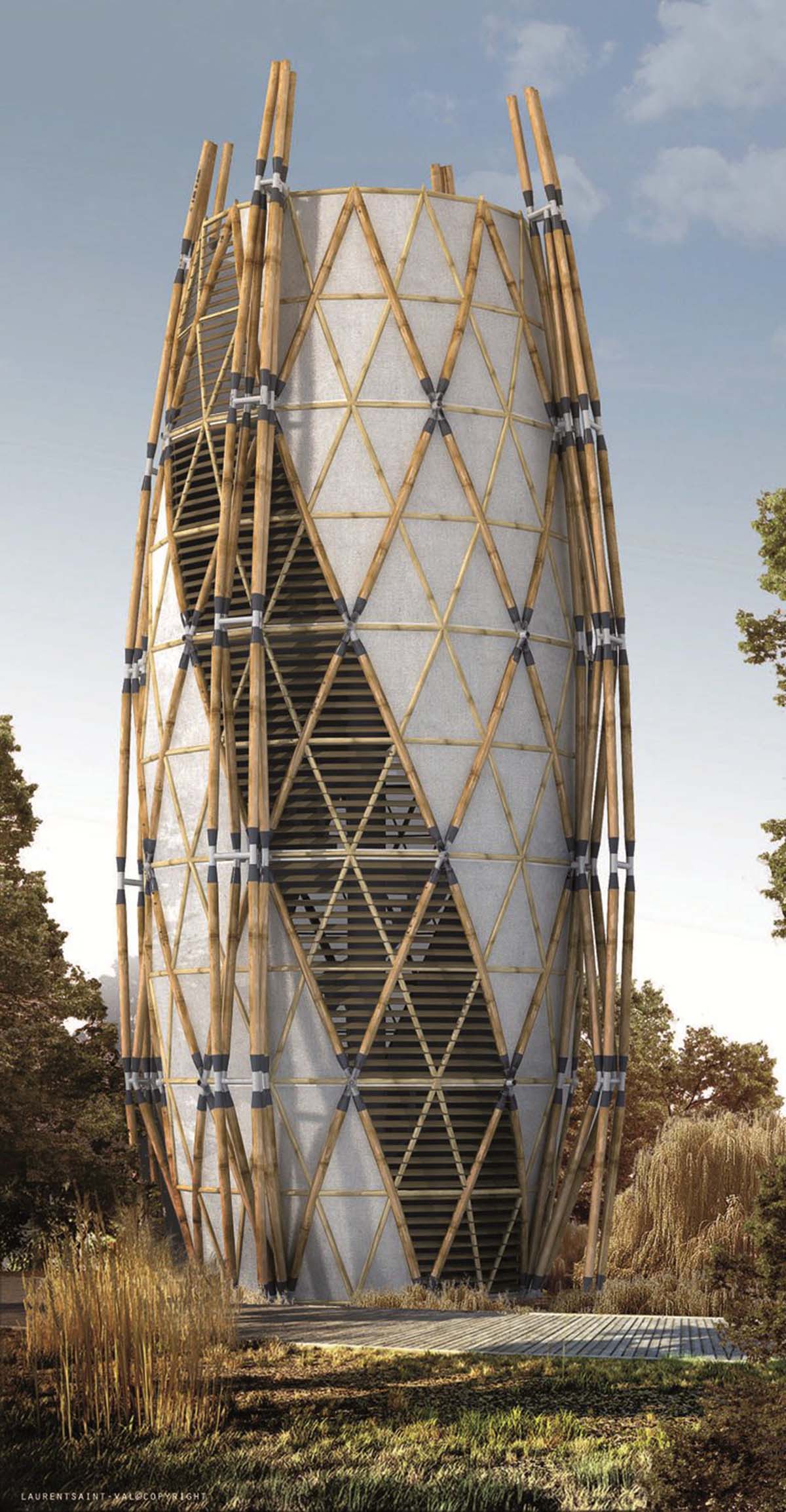 The modules are served by a noyautechnique which includes the staircase, and the water distribution column and électricité. L'utilisation a local bamboo can work directly in setting placedes habitat units. This easy assembly system to mount as to démonterassure easy transport of all constructive elements.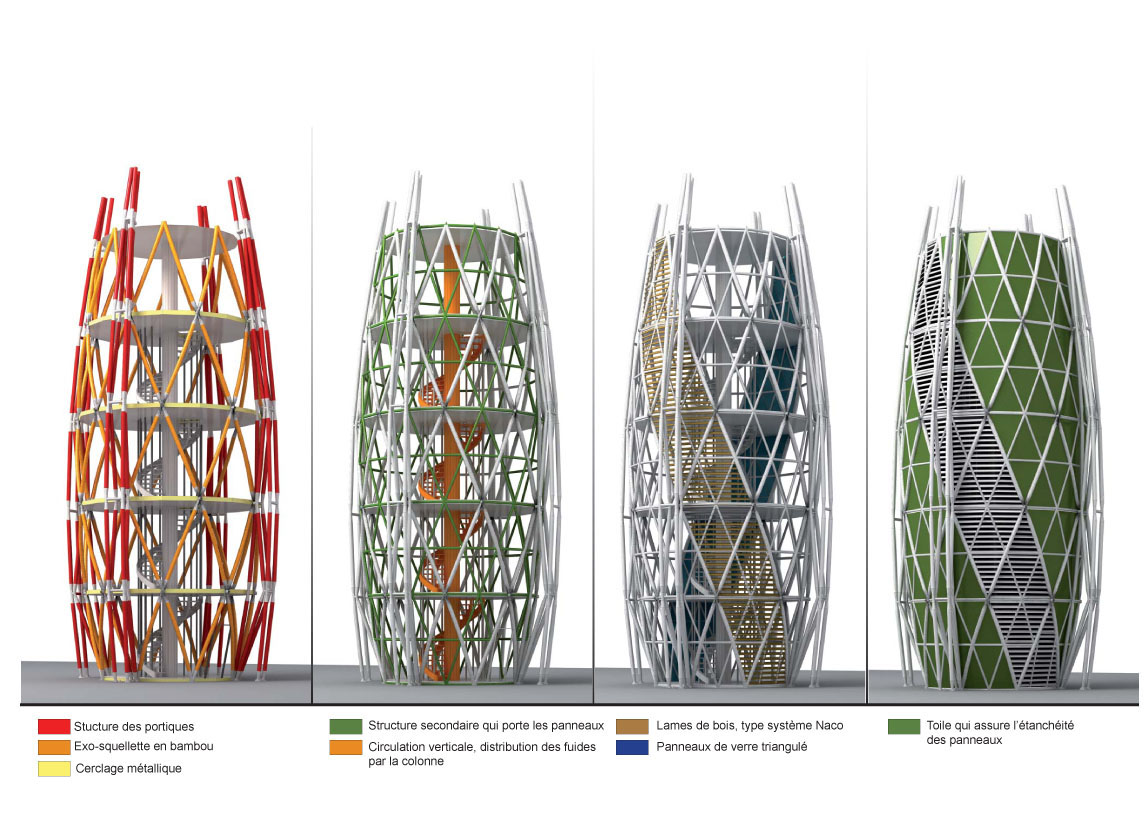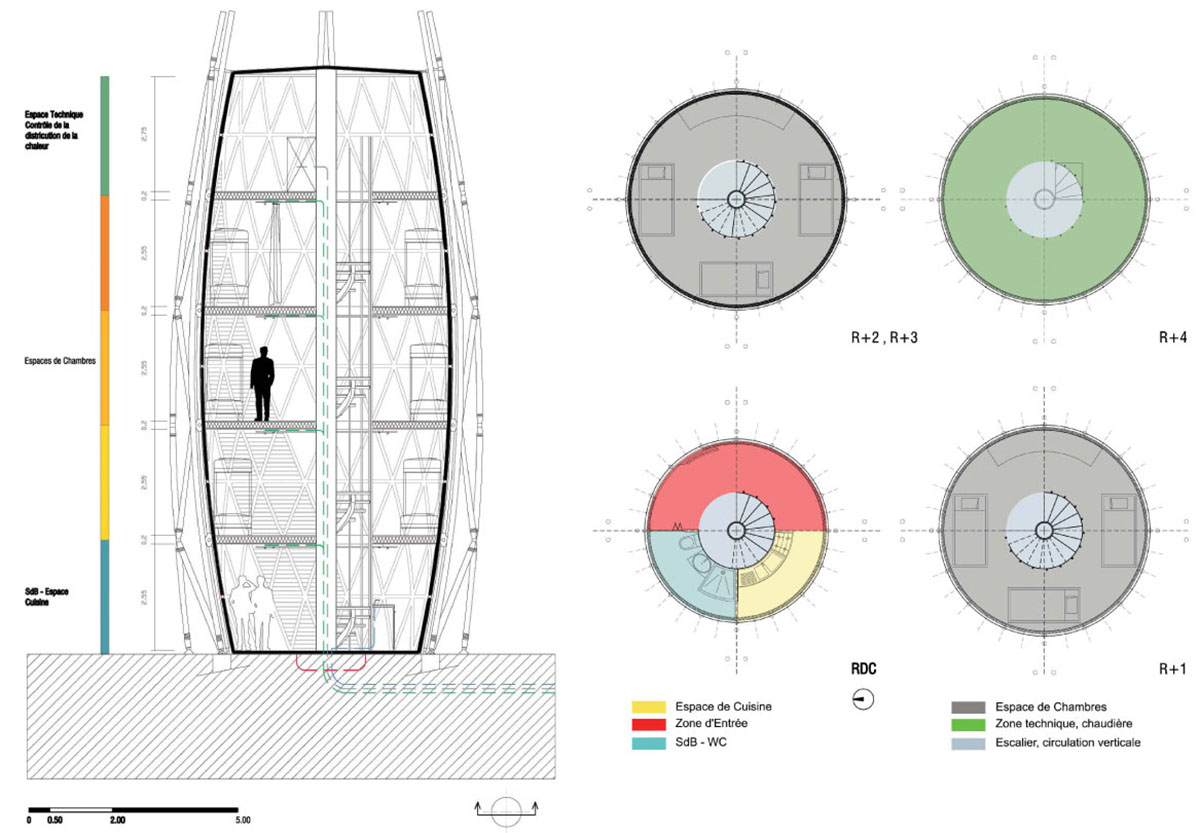 Project Facts
Client: private commission
Program: creating transitional housing
Space: a module of 120 m2
Cost: € 30,000 / unit
Status: Competition
Year: 2013
> via Saint Val Architects