X+Living designs Yangzhou Zhongshuge Bookstore in China by creating cave-like interior space
Shanghai-based design studio X+Living, led Li Xiang, completed a cave-like bookstore in the of Yangzhou, China. Yangzhou Zhongshuge is located in Zhen Yuan which is next to waterside and in front of the trees in the city. While inheriting the previous solemn and dramatization, the studio adds arch bridge to the interior space as an indispensable element of this historical and cultural ancient city, which drives the studios' design concept.
The curvaceous arched bridges become a guiding factor of culture and commerce, and it represents that bookstore is the bond between human and books at the same time. ''In the past, guiding by water, many literati and poets visited and gathered here. Also, this was a place loved by wits and beauties,'' said XL-Muse.
The visitor walking into the front door of Zhongshuge, the visitor meets the lobby. Through using the concept of arch bridge, the designer extends the visual sign of world of books. Rivers on the floor and in the sky which flow forward lead readers to go deeper into the vast ocean of knowledge. Bookshelves on the two sides extend the shape of the skyline with graceful arcs, just like a bridge over the streams setting up the bridge of mind between readers and books.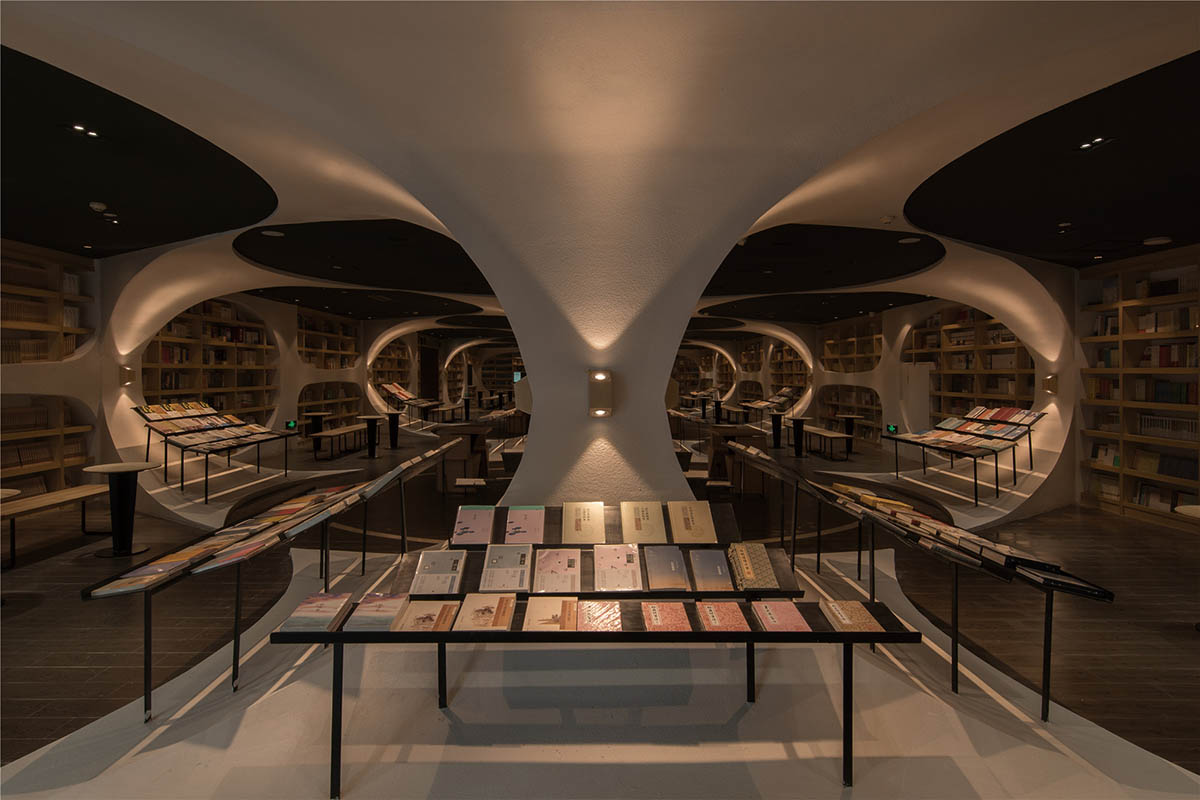 If the visitor keep walking forward and he or she will find a broader land of books on his right side. Through studying the relationship between arched bridge and river, the designer got a mirrored space relationship. The designer used all kinds of arch to connect all areas, giving a sense of shock to every reader who comes into this space.
The sense of mystery created by the soft light makes all readers thinking of the river under the bridge sparkling in the sun; it helps them to enjoy the happiness of reading with a peaceful mood. The wavy space maintains enough room for readers to sit and share ideas together during 'reading activity.'
XL-Muse also created the children's Picture Book Pavilion is right opposite to the study. Bookshelves are built in the form of disassembled and movable toys to reflect the naive nature of kids. The bottom part of the bookshelves on the wall could be taken off from the wall and used as book display table.
When room is needed, they could be put back into the bookshelves and form the pattern of city view which carries the culture of street view of Yangzhou. The whole space is liven up by these vivid colors. Once the kids come into this space, they will feel like being in a cartoon-versioned Yangzhou.
Going out from a corner of the children's Picture Book Pavilion you will find an exquisite toyshop, where all kinds of school things for adults and kids are displayed neatly. This is the rich and varied Yangzhou Zhongshuge that inheriting the cultural stories of Yangzhou.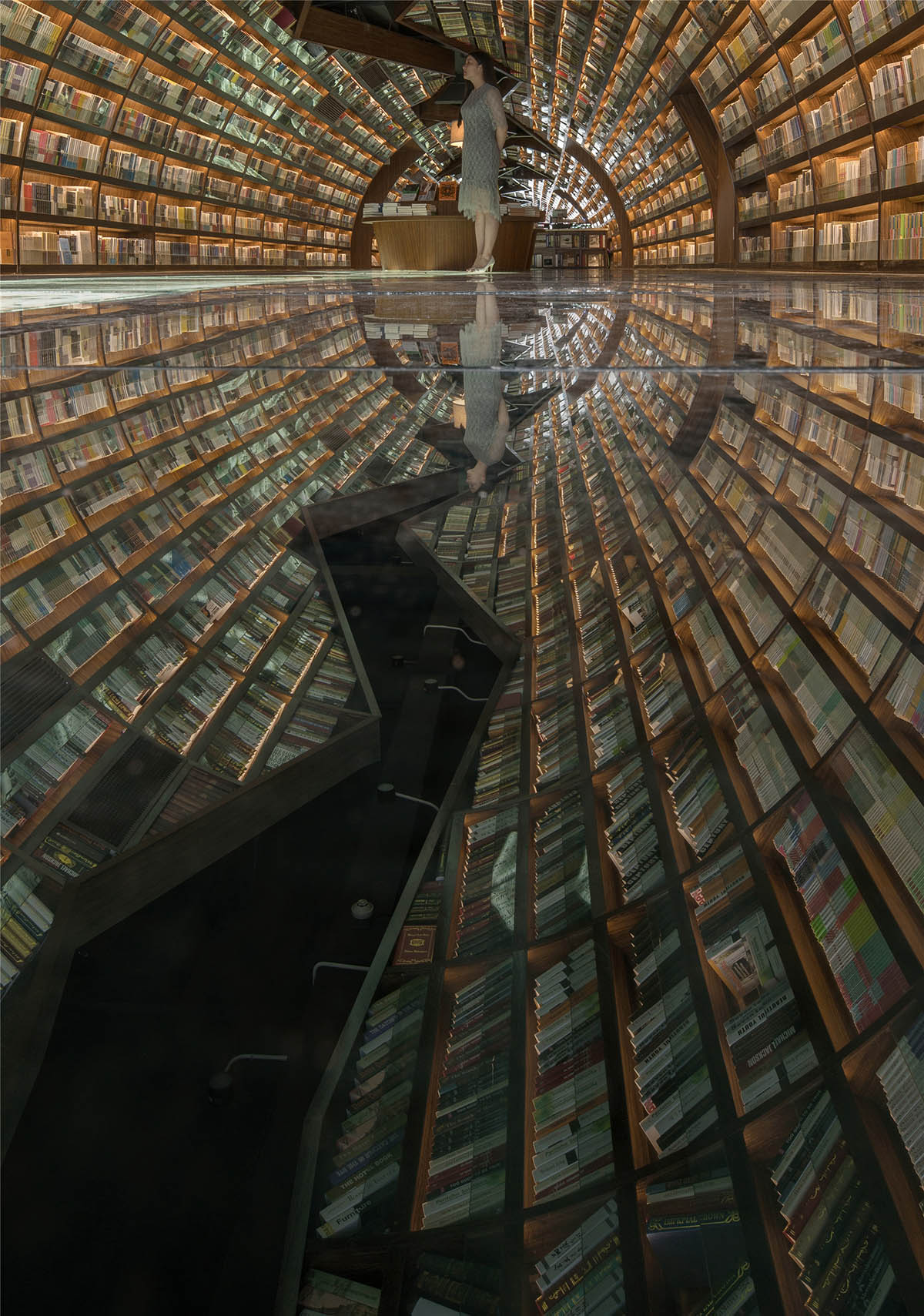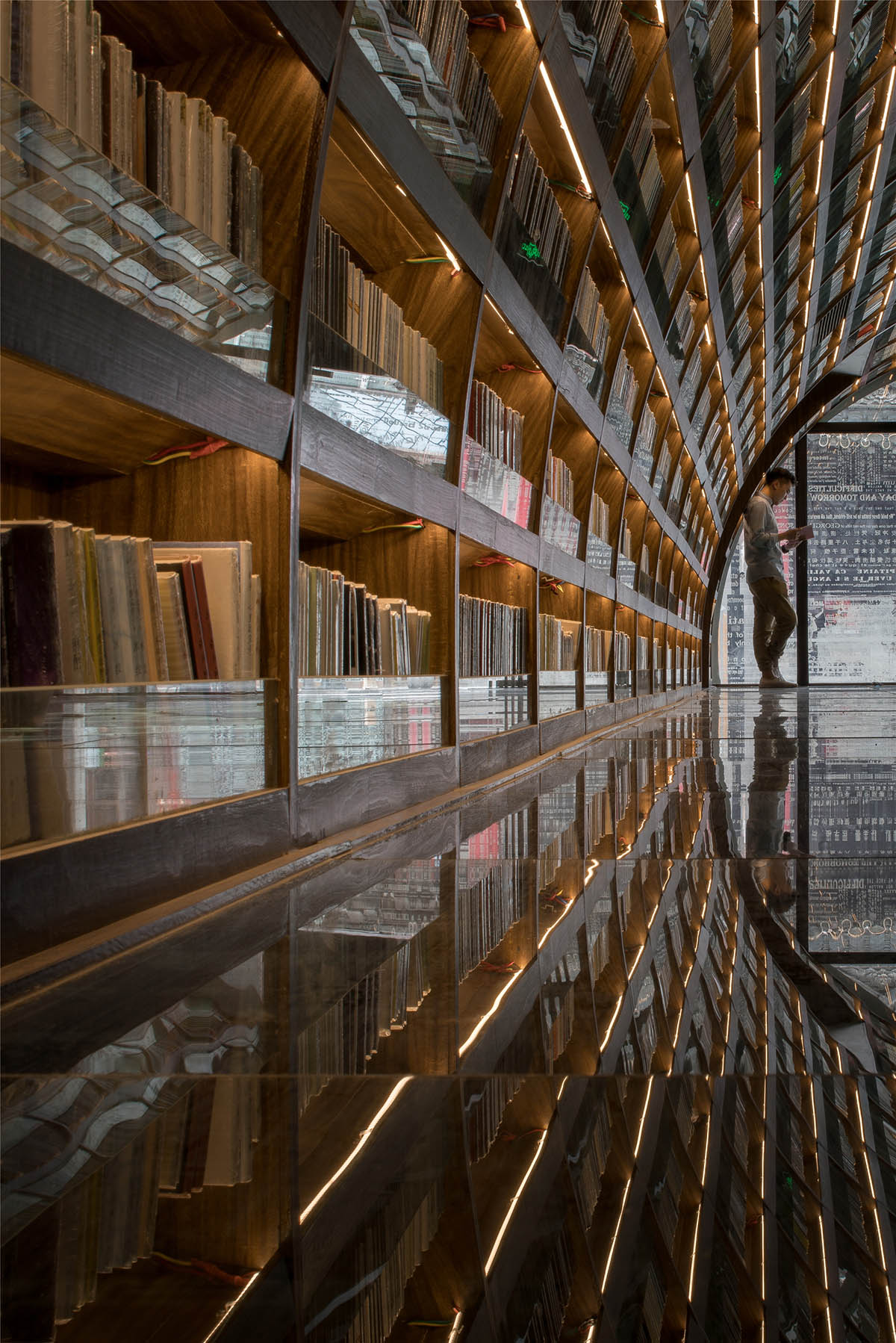 The children's Picture Book Pavilion is a playful and colourful space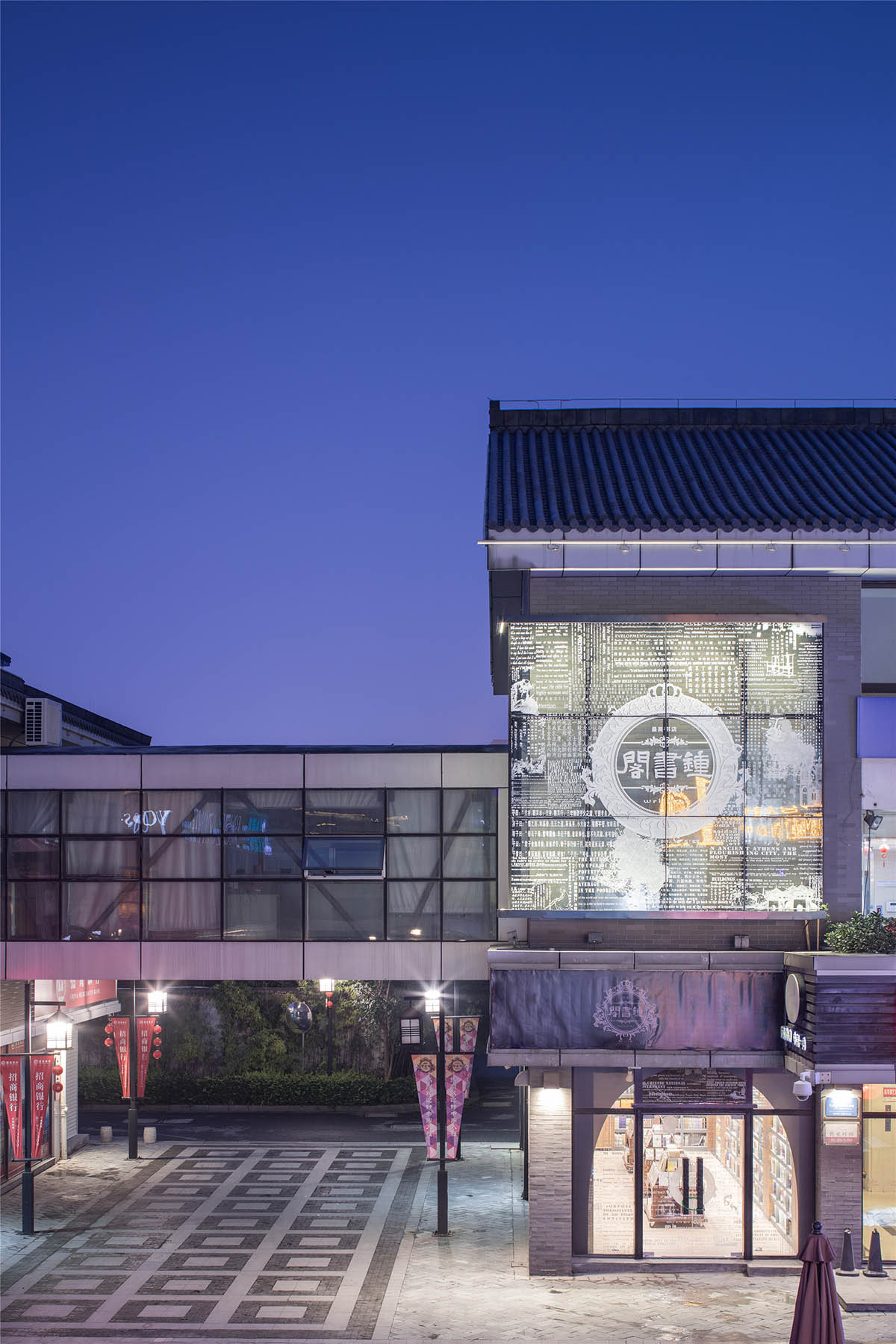 Plan of the Yangzhou Zhongshuge Bookstore. Image © X+Living
Project Facts
Design Director: Li Xiang
Design Team: Liu Huan, Fan Chen, Tong Ni-Na
Design Company: X+Living
Project Type: Bookstore
Area: 1000m2
Location: Yangzhou, China
Completion time: June 2016
All images © Shao Feng
> via X+Living