Chiharu Shiota's 'Trace of Memory' reenacts the memories of the house with webs of yarn in Pittsburgh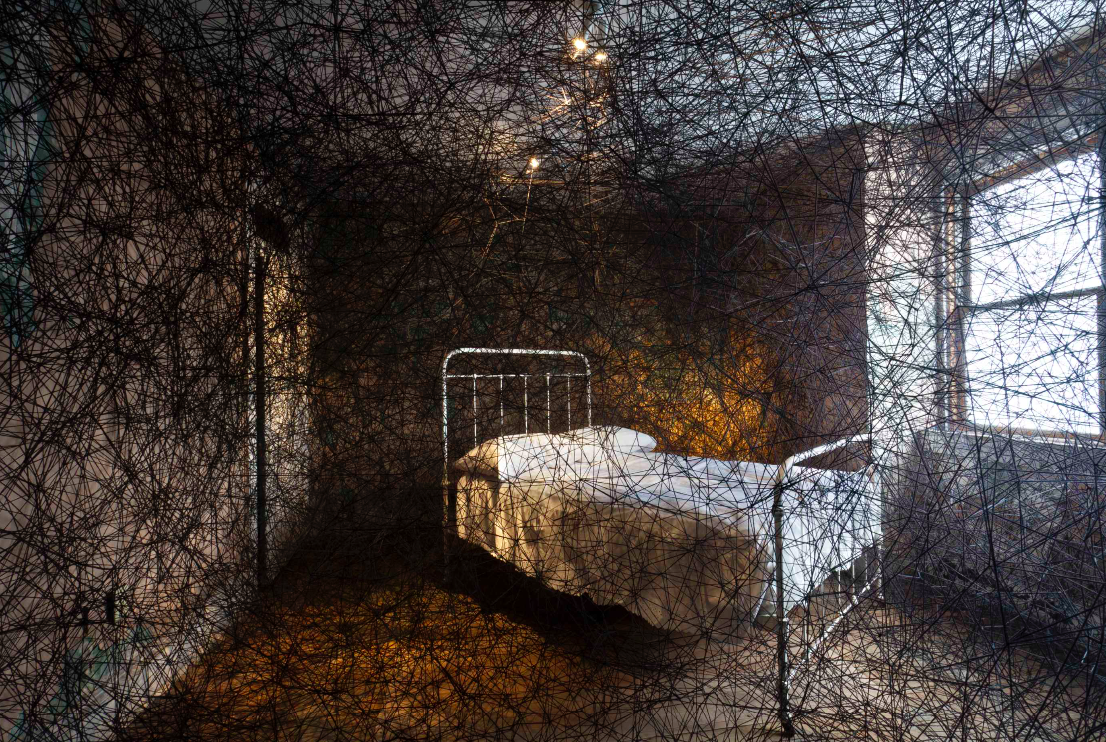 Japanese artist Chiharu Shiota created an installation in the Pittsburgh's 19th-century row house attributing to the lives of the house's former occupants. Shiota's temporal installation opened in September 2013 as the inaugural project in the Mattress Factory museum's fifth property acquisition and now is about to end on May 22, 2016. Playing off the history of 516 Sampsonia Way, Chiharu Shiota explores the relationship between waking life and memories through hauntingly beautiful installations that incorporate everyday objects like books, suitcases and beds encased in webs of yarn.
Stretched in multi-layers in a gallery space, Shiota weaves disorienting cocoons of black yarn that reflect the artist's desire to 'draw in the air'.
Shiota states that ''when I weave these patterns they reflect how I'm feeling. If the yarn tangles easily, it means I'm feeling troubled. As specific as the installation may seem to the space, or to each viewer, I'm undoubtedly part of it all, too. I watch it over the experience, like an angel or some kind of guide. It's a shame Trace of Memory has to be taken down, but it's also hard to imagine that whatever it's invoked will ever totally vanish from 516 Sampsonia Way.''
Shiota is best known for creating monumental yet delicate, poetic environments. Central to the artist's work are the themes of remembrance and oblivion, dreaming and sleeping, traces of the past and childhood and dealing with anxiety.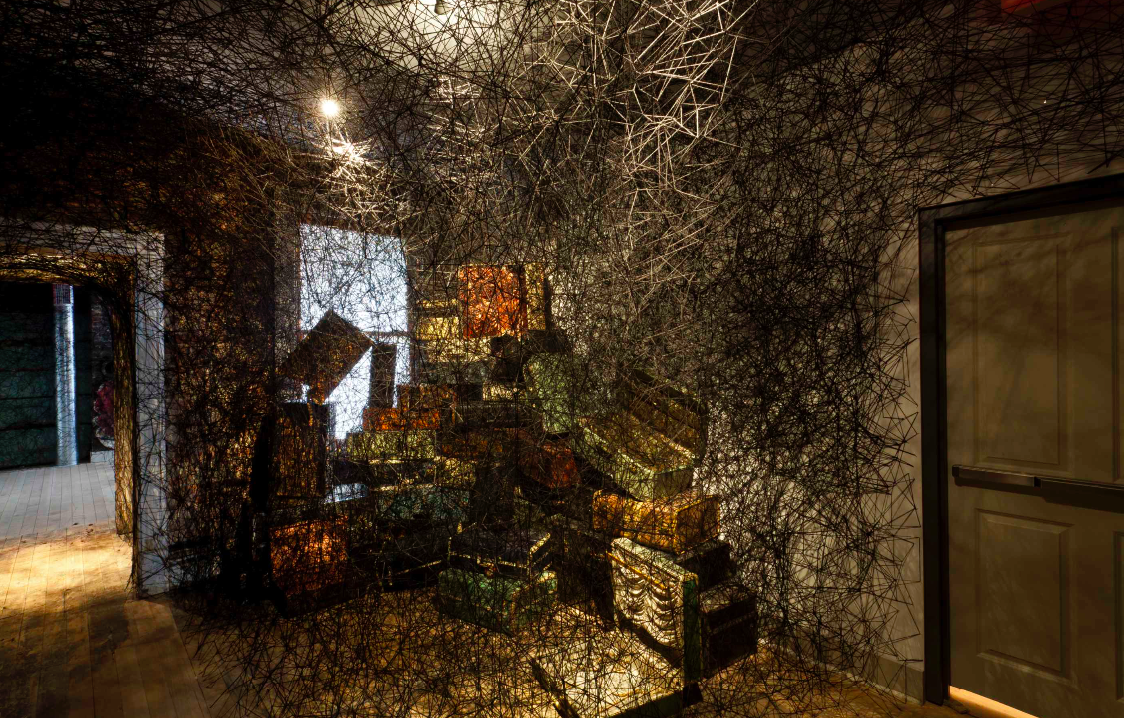 Chiharu Shiota is a Japanese artist born in Osaka in 1972 and who studied art at the Kyoto Seika University in Japan. She is the winner of several awards, including the 2002 Philip Morris K.K Art Award and a Distinguished Service Medal from Kyoto Seika University. Her powerful installations have been exhibited in Europe and in Japan, including, "Memory of Books," in the 2011 Venice Biennale. Shiota's work is held by major collections, including The National Museum of Modern Art in Tokyo and the Museum für Neue Kunst Freiburg. Shiota lives and works in Berlin.
All images © Tom Little, courtesy of Mattress Factory
> via Mattress Factory