Harvard GSD announces Anna Puigjaner the winner of the 2016 Wheelwright Prize
Harvard University Graduate School of Design (GSD) named Barcelona architect Anna Puigjaner the winner of the 2016 Wheelwright Prize, a $100,000 traveling fellowship aimed at fostering investigative approaches to contemporary design. Puigjaner is a graduate of the Escola Tècnica Superior d'Arquitectura de Barcelona-Universitat Politècnica de Catalunya (BArch 2004, MArch 2008, and Ph.D. 2014). In 2005, she cofounded MAIO Studio with partners Maria Charneco, Alfredo Lérida, and Guillermo López.
MAIO operates as a collaborative studio and has completed several projects, spanning exhibition design, furniture, interiors, public spaces, urban planning, and architecture. In summer 2016, the firm will complete its first construction from the ground up, a 22-unit, 6-floor residential building in Barcelona.
Puigjaner's winning proposal, Kitchenless City: Architectural Systems for Social Welfare, takes as its starting point a historic housing type—housing blocks with collective kitchens, as well as other shared amenities such as dining rooms, lounges, and service areas. Puigjaner proposes to study exemplars of collective housing in Russia, Brazil, Sweden, China, Korea, and India, which reflect a variety of approaches to organizing and distributing domestic spaces. Noting that this housing type and notion of collective life were "deeply understood as a tool for social transformation," she sees its relevance to today's housing dilemmas and possible lessons for "renewed domestic proposals for the present."
''Anna Puigjaner believes that architects should do more than simply design buildings and the spaces that surround them, but they should be concerned about the way people actually use those spaces. Her motto—'Architecture goes beyond physicality'—means that buildings should help people to make their lives more efficient. She seeks to endow architecture with the power to alleviate the burdens of our domestic life. The lightness, subtlety, and cleanliness that is always present in Puigjaner's work allows us a glimpse of how she imagines this architecture should be, and anticipates the lines of investigation she will pursue on her travels with the Wheelwright Prize'' says Rafael Moneo, 2016 Wheelwright Prize Juror.
The 2016 Wheelwright Prize jury praised Puigjaner for the relevance of her topic today, as rapidly urbanizing cities struggle to provide adequate affordable housing for their growing populations. The jury emphasized the importance of awarding a research project that could produce new forms of architectural knowledge, and noted in particular the pertinence of Puigjaner's research to new housing development models as well as the rise of alternative sharing and resource-pooling economies. As in previous years, the competition received nearly 200 submissions from roughly 45 countries, and applications touched on a range of spatial, technological, and social issues.
Kitchenless City. Image courtesy of MAIO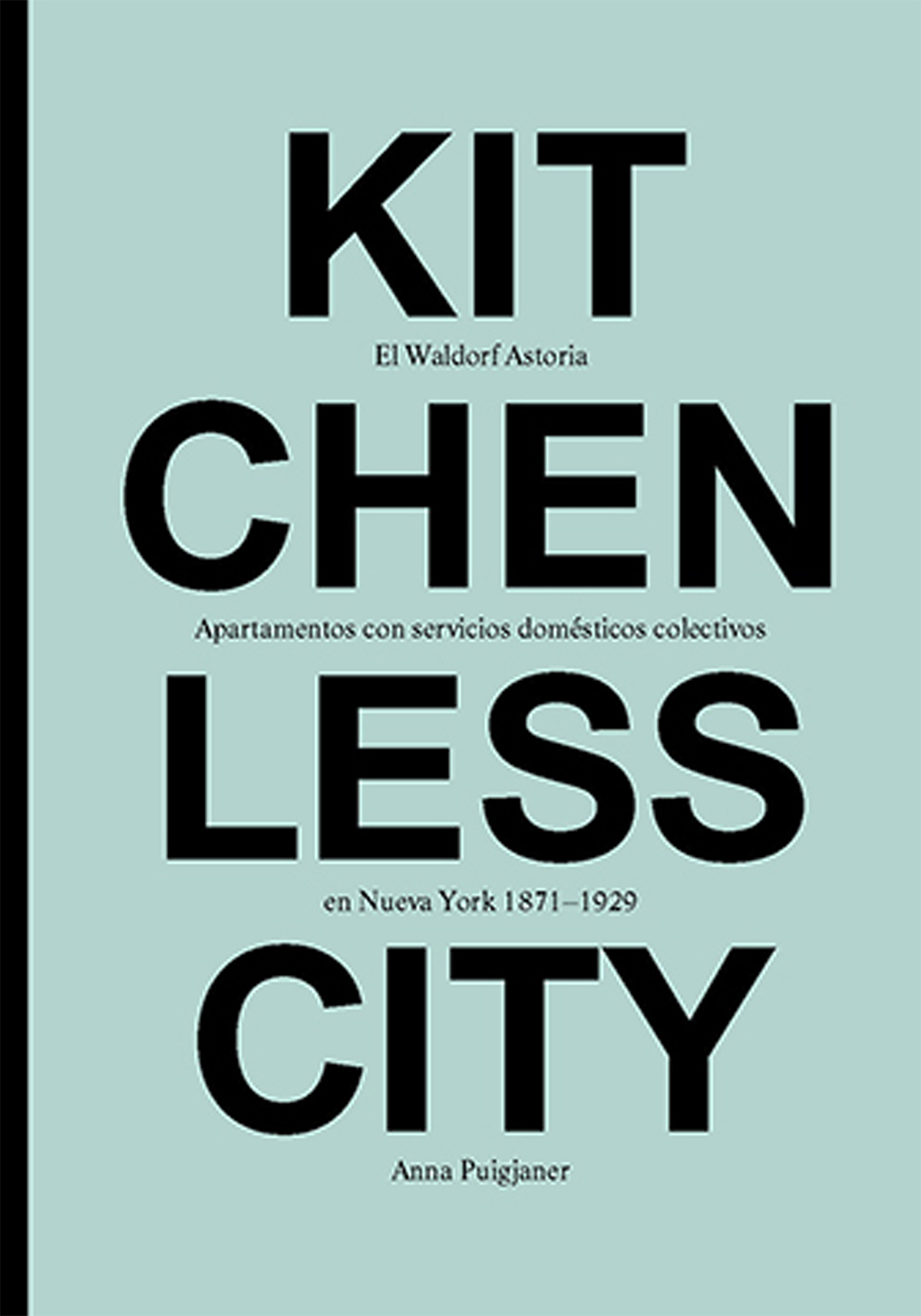 Kitchenless City. Image courtesy of MAIO
The research builds on work Puigjaner initiated several years ago, while pursuing her Ph.D. She has published articles on the subject, contributing essays to Space Caviar's SQM: The Quantified Home (Lars Muller, 2014) and Volume (2013, #. 3). Kitchenless City also reflects MAIO Studio's particular interest in flexible systems and the potential of variation, ephemerality, and appropriation. Its finalist submission to the MoMA PS1 Young Architects Program in 2014, Rooms: No Vacancy, designed with Fake Industries Architectural Agonism, consisted of a grid of rooms offering a succession of different atmospheres and moods. For the 2015 Chicago Architecture Biennial, MAIO created Floating, a series of inflated columns that traveled throughout the Chicago Cultural Center. This drew from previous MAIO projects, Floating: Urban Activator (Barcelona, 2011) and Urban Space System (Barcelona, 2014), which utilized flexible devices to delineate new gathering spots or "monuments" in public spaces. The firm's first building is, fittingly, a residential block that puts many of its ideas about open systems and changeability into practice.
Typical Kommunalka apartment building in St.Petersburg, each resident has their own food preparation area in the communal kitchen. (image via holeinthedonut.com)
Her research itinerary begins with historical examples, such as the Kommunalkas, which began appearing in the Soviet Union after the revolution in 1917; and the projects spearheaded by Carmen Portinho, who directed Rio de Janeiro's Popular Housing Department in the late 1940s and 1950s, including the large-scale Gávea and Pedregulho housing projects, both designed by Affonso Eduardo Reidy and completed in the early 1950s.
Sargfabrik Estate, 1996, Architects: BKK-2, Johnny Winter, Goldschlagstraße, 14th District, Vienna. Image © Stadt Wien – MA 18 / Rupert Christanell.
Puigjaner will continue her research by visiting contemporary examples of alternative collective domestic architecture, such as the Sargfabrik complex in Vienna (BKK-2 Architectur, 1996), and Chinese entrepreneur Liu Yang's You+ International Youth Apartments, affordable communal housing aimed at young adults, now in 14 cities in China. She will go on to study the collective solar kitchens in India and kitchenless housing developments in Korea and Japan.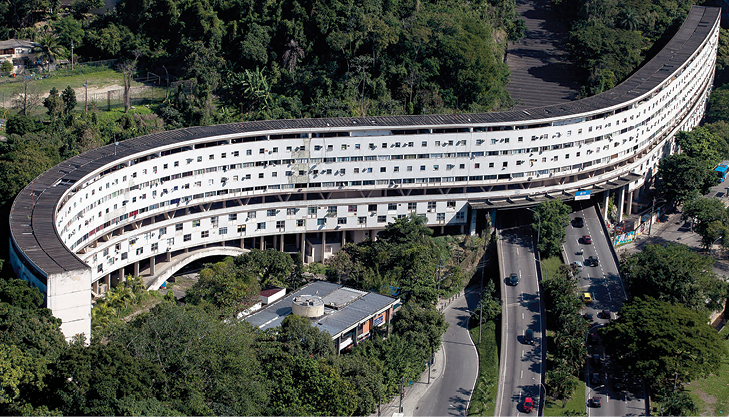 Gávea Housing Project, by Affonso Eduardo Reidy, who also designed the Pedregulho Housing Project, both in Rio, in the early 1950s: social projects with historical and aesthetic importance. (image via revistapesquisa.fapesp.br)
Interior view of YOU+ International Youth Apartment in Guangzhou, Guangdong province, on November 30, 2014. Image courtesy of CFP
The $100,000 prize will fund Puigjaner's travel-based research over the next two years. Wheelwright Prize winners are invited to present their findings at Harvard GSD. The winner of the first edition in 2013, Brooklyn-based Gia Wolff, presented her research Floating Cities at the GSD as part of the school's Spring 2015 lecture series. The 2014 winner, Barcelona-based Jose Ahedo, will be featured in the GSD's upcoming Fall 2016 lecture series.
Top image courtesy of Harvard GSD
> via wheelwrightprize.org