Sir Nicholas Grimshaw wins 2019 Royal Gold Medal for Architecture
Renowned British architect Nicholas Grimshaw has been awarded the 2019 Royal Gold Medal for Architecture, the UK's highest honour for architecture, approved personally by Her Majesty The Queen, and presented by the Royal Institute of British Architects (RIBA).
The acclaimed architect is leading Grimshaw Architects since 1980, and the practice became a Partnership in 2007 and started to operate worldwide with offices in Los Angeles, New York, London, Melbourne, Sydney, Kuala Lumpur, Doha, and Dubai employing over 550 staff.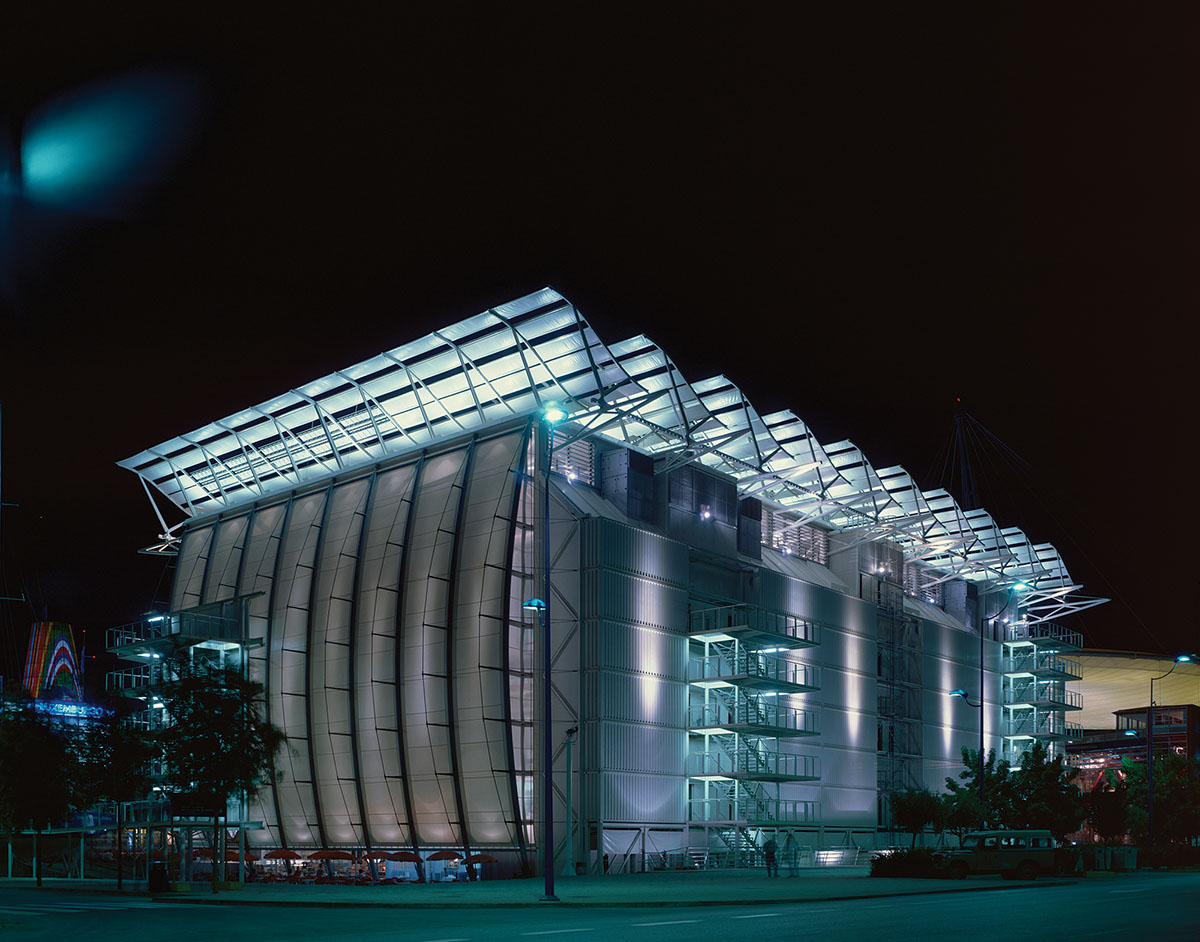 British Pavilion Expo '92 in Seville. Image © Jo Reid & John Peck
Grimshaw is best known for his modernist public buildings and large-scale infrastructure projects including the Eden Project and the International Terminal at London's Waterloo station.
The Royal Gold Medal is presented as the UK's highest honour for architecture. Given in recognition of a lifetime's work, the Royal Gold Medal is approved personally by Her Majesty The Queen and is given to a person or group of people who have had a significant influence 'either directly or indirectly on the advancement of architecture'.
International Terminal Waterloo. Image © Jo Reid & John Peck
"Playing a leading role in British architecture for more than half a century, Nicholas Grimshaw is arguably best-known for the landmark International Terminal at London's Waterloo station and the visionary Eden Project in Cornwall," said RIBA in it statement.
Regarding the Eden Project and the International Terminal at London's Waterloo station, these two buildings are linked by their scale and complexity, and illustrate Grimshaw's extraordinary innovative approach to architecture and his modernist signature.
Built within a superstructure of glass and steel, the International Terminal won the RIBA Building of the Year Award (the precursor to the RIBA Stirling Prize) in 1994 and is applauded as an exemplar of British transport architecture.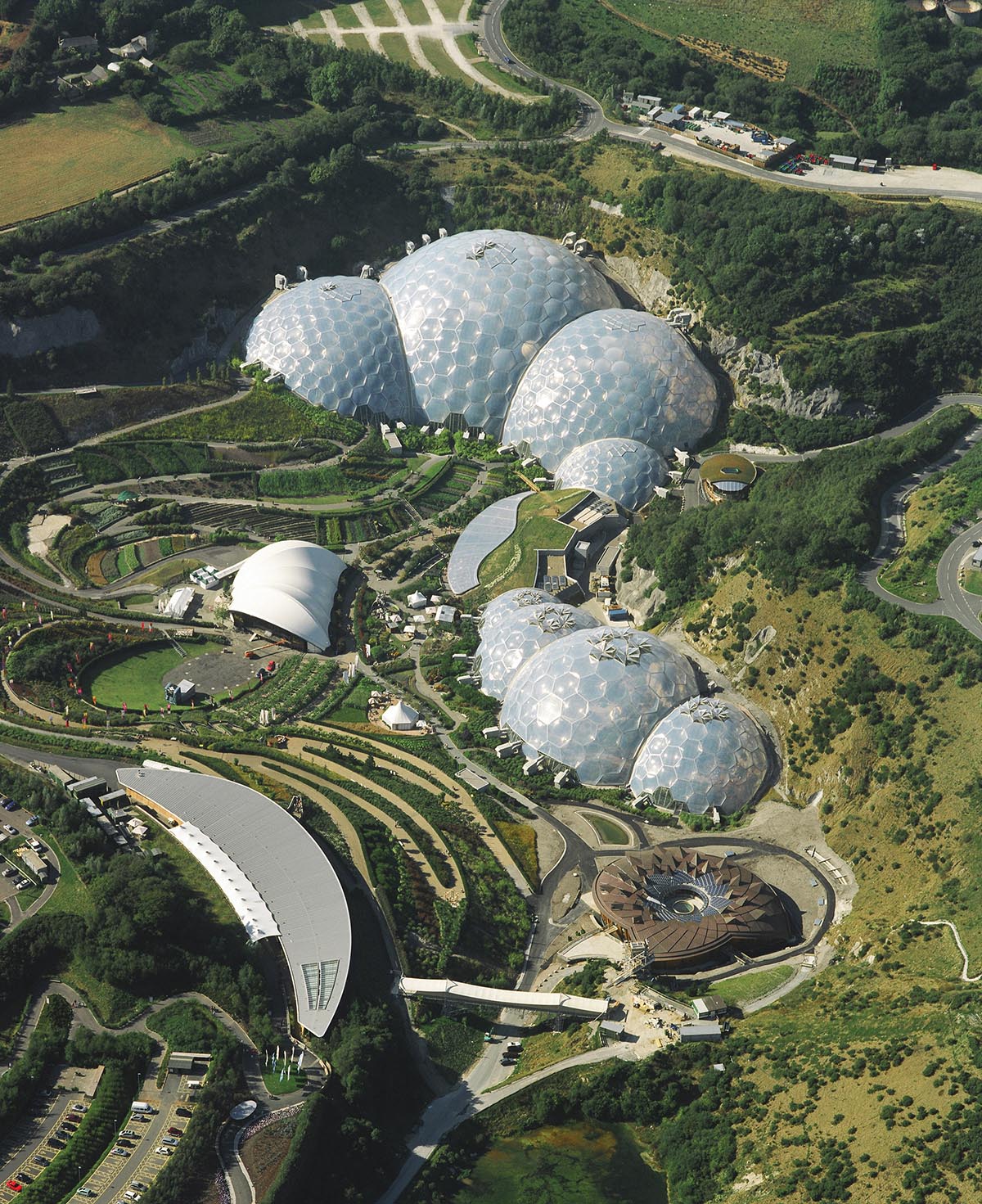 The Eden Project in Cornwall. Image © Sealand Aerial Photography
The bubble-like biome structures of the Eden Project transformed a redundant clay pit into a world-renowned ecological centre and quickly became one of the UK's most popular visitor attractions.
Grimshaw has chaired numerous national and international juries for both competitions and awards. He has lectured extensively around the world, examined and taught widely and is a Past President of the Royal Academy. In this latter role he played a key part in creating the newly opened extension of the Royal Academy at Burlington Gardens. His influence on and support of a generation of architects has a lasting and profound impact on the practice of architecture today.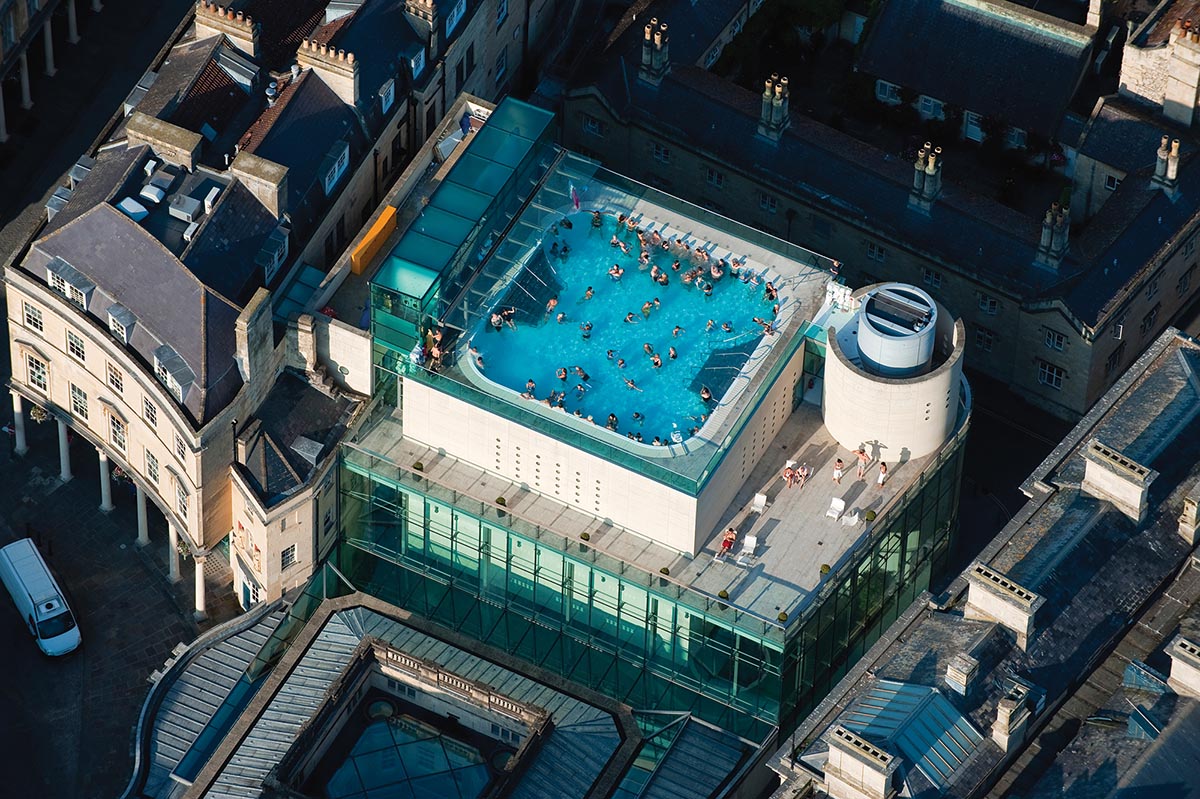 Thermae Bath Spa. Image © Jason Hawkes
"I am thrilled to hear about the Gold Medal and would like to thank those who supported my nomination. My life, and that of the practice, has always been involved in experiment and in ideas, particularly around sustainability; I have always felt we should use the technology of the age we live in for the improvement of mankind," said Sir Nicholas Grimshaw.
"I would like to thank everyone who has ever worked in the office for contributing to our bank of ideas, and for helping to make it an enjoyable and humanistic place."
Pulkovo Airport in St Petersburg. Image © Yuri Molodkovets
"It was my privilege to chair the panel that selected Sir Nicholas Grimshaw for UK architecture's highest accolade. For more than half a century, Sir Nicholas's influence has been exceptional," said RIBA President, Ben Derbyshire.
"He is responsible for an extraordinary number of buildings and infrastructure projects of international significance, and for the continuous development of an architecture which places technology at the heart of the aesthetic."
"His influence on architecture extends beyond his work as a practitioner. He is an educator, champion for the UK architectural profession and for culture more widely. He is an inspiration to a future generation of architects and his recognition with this Royal Gold Medal is well overdue," Derbyshire added.
Bath Spa School of Art & Design (formerly the Herman Miller factory, also designed by Nicholas Grimshaw). Image courtesy of RIBA
The Royal Gold Medal will be presented to Sir Nicholas Grimshaw at a special ceremony in early 2019. The 2018 Royal Gold Medal Selection Committee comprised RIBA President Ben Derbyshire (Chair); Lady Patty Hopkins (RIBA Gold Medallist 1994), Professor Bob Shiel (Bartlett School of Architecture), Wasfi Kani (Honorary Fellow 2018) and Pat Woodward (RIBA and Matthew Lloyd Architects).
The 2019 Royal Gold Medal medallist was nominated by Simon Allford, co-founder and director of Allford Hall Monaghan Morris, and chair of the board of trustees of The Architecture Foundation.
Top image © Rick Roxburgh
> via RIBA