Casa NaMora, A Home That "Flirts" With Its Surroundings
Originally a farm located in Serra da Estrela, in an inland region of Portugal, where two young architects, Filipe Pina and David Bilo, both originally from that region joined forces and partnered to bring to fruition this dynamic design.
The site is located in a natural sheltered area of a valley at the foot of the Serra da Estrela, a place known locally by the name of Mora, a large rural property surrounded by a dense pine tree forest.
Morar in Portuguese means to live or inhabit. The architects vision of a concrete mass containing the new design that formally "flirts" with the existing granite body achieve total harmony with the surrounding landscape allowing a fluid unfolding of housing and farming in this edge farm, and using a clever word play between "na Mora" (in or at Mora) and "namorar" (to flirt or date), Casa NaMora was born.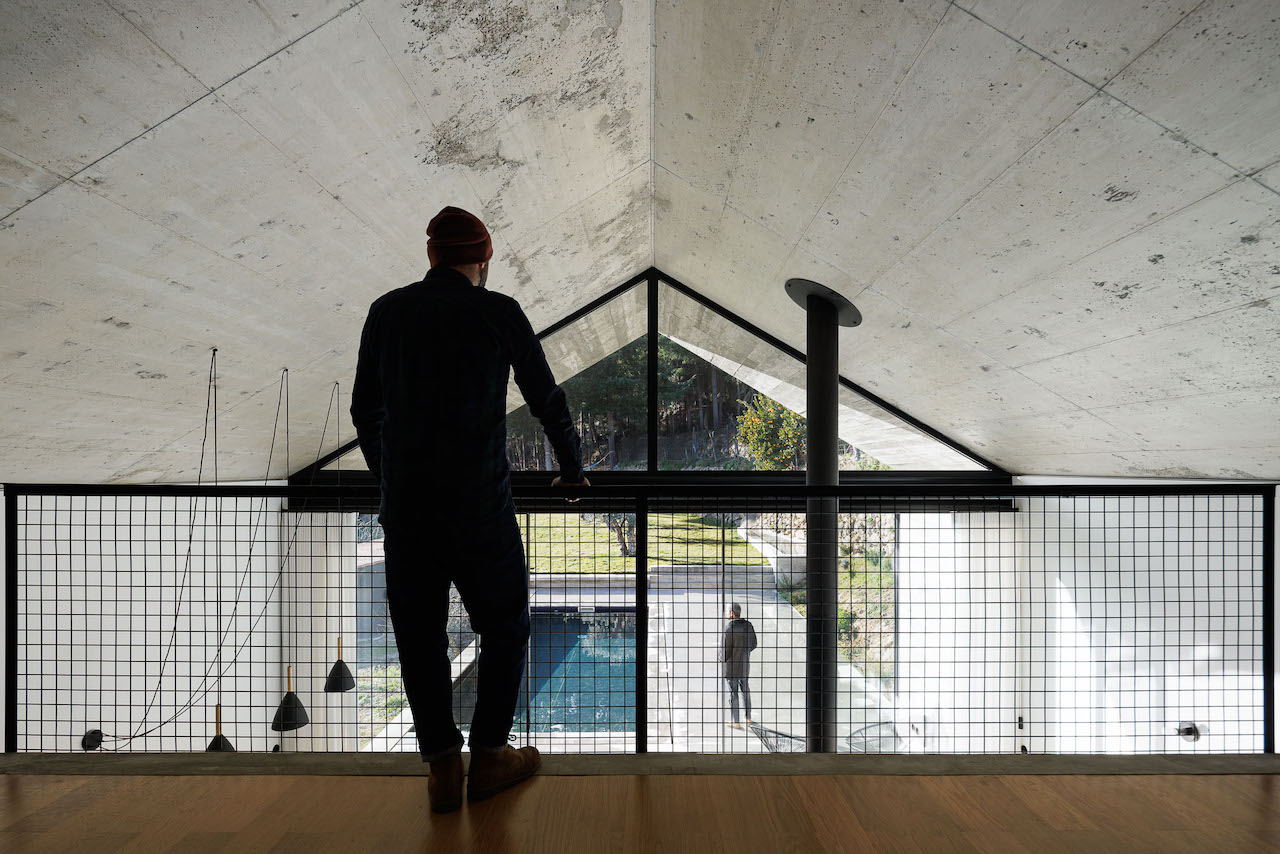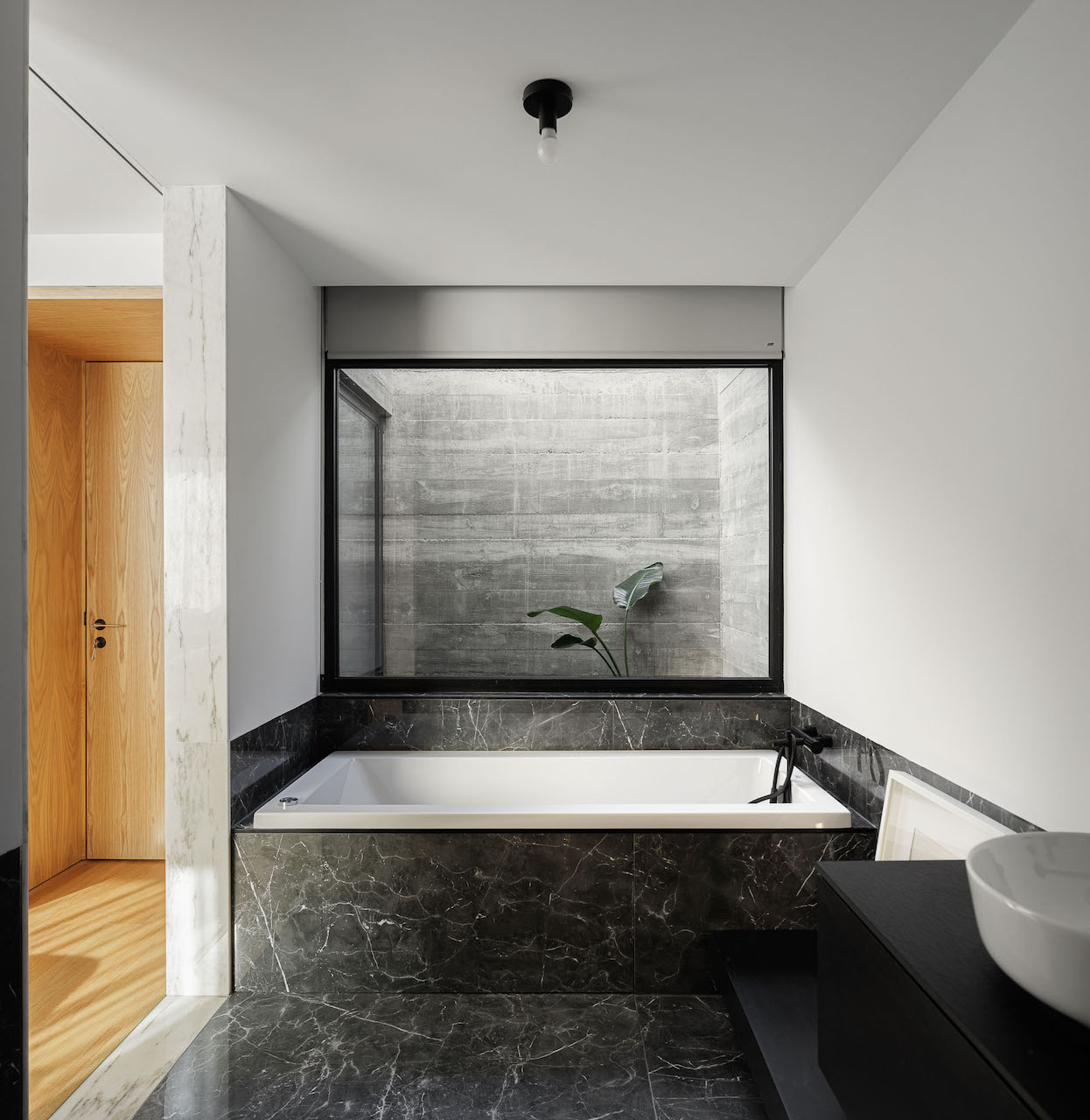 The property, which has been well maintained and preserved over time thanks to farming activities, has at its centre a modest granite structure built in the mid-twentieth century, serving as springboard from where the new project kicked off.
In order not to disrupt the farm activities, the architects explained how they decided to split the old from the new when designing the house.
The final outcome, with the extension of the existing house, resulted from a compromise between the owners wishes and the existing features and how the land lies; its orientation, characterised by existing natural terraces in a natural guise the two new exposed concrete volumes are rooted in an existing deck.
The design program was divided into clear set areas: storage-utilities, toilet and kitchen facilities all of which are located in the existent part of the house, and completely committed to the memories and experiences of the old farm.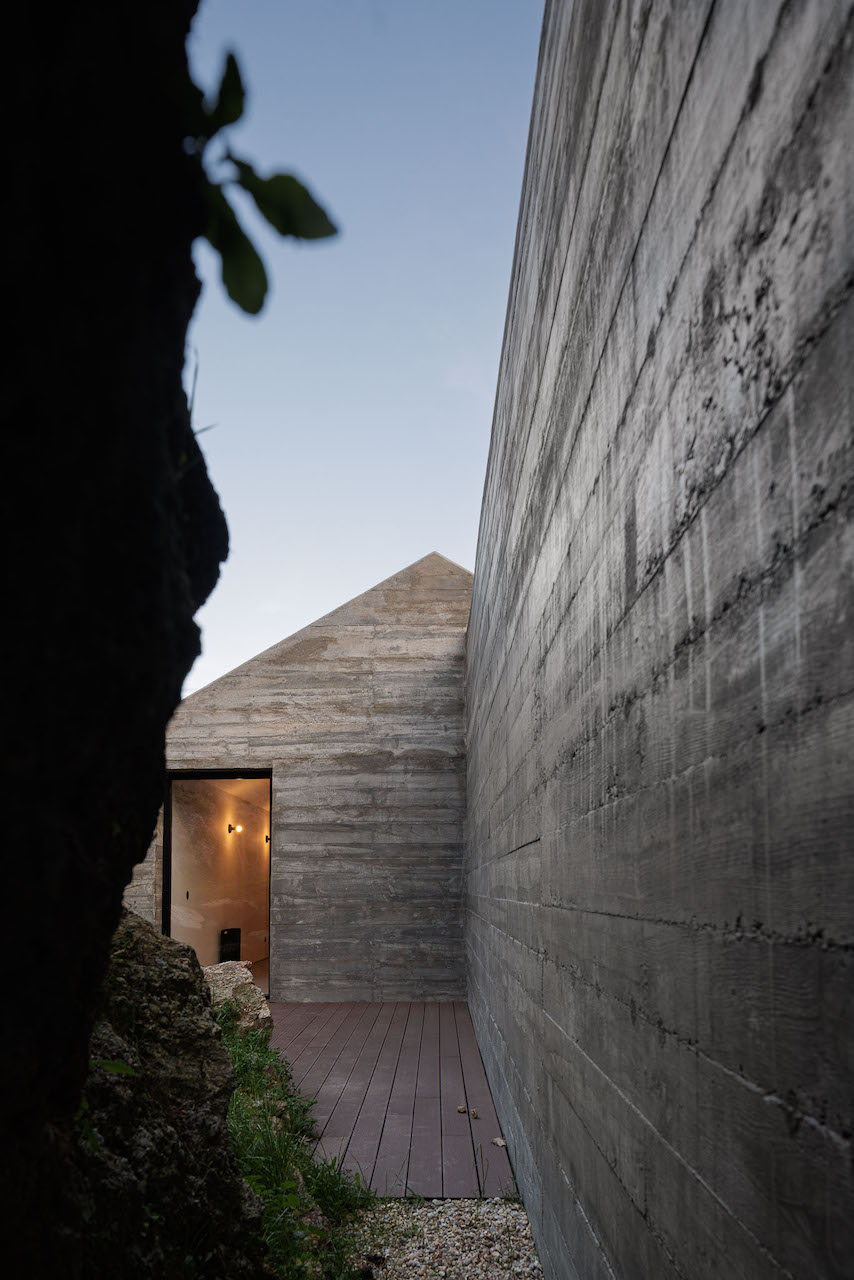 In the inside, a neutrality feel; simplicity and purity were sought and achieved by both by the materials and by the illusion of a casual absence of detail where living room, bedrooms and the adjacent exterior space complete the new living quarters.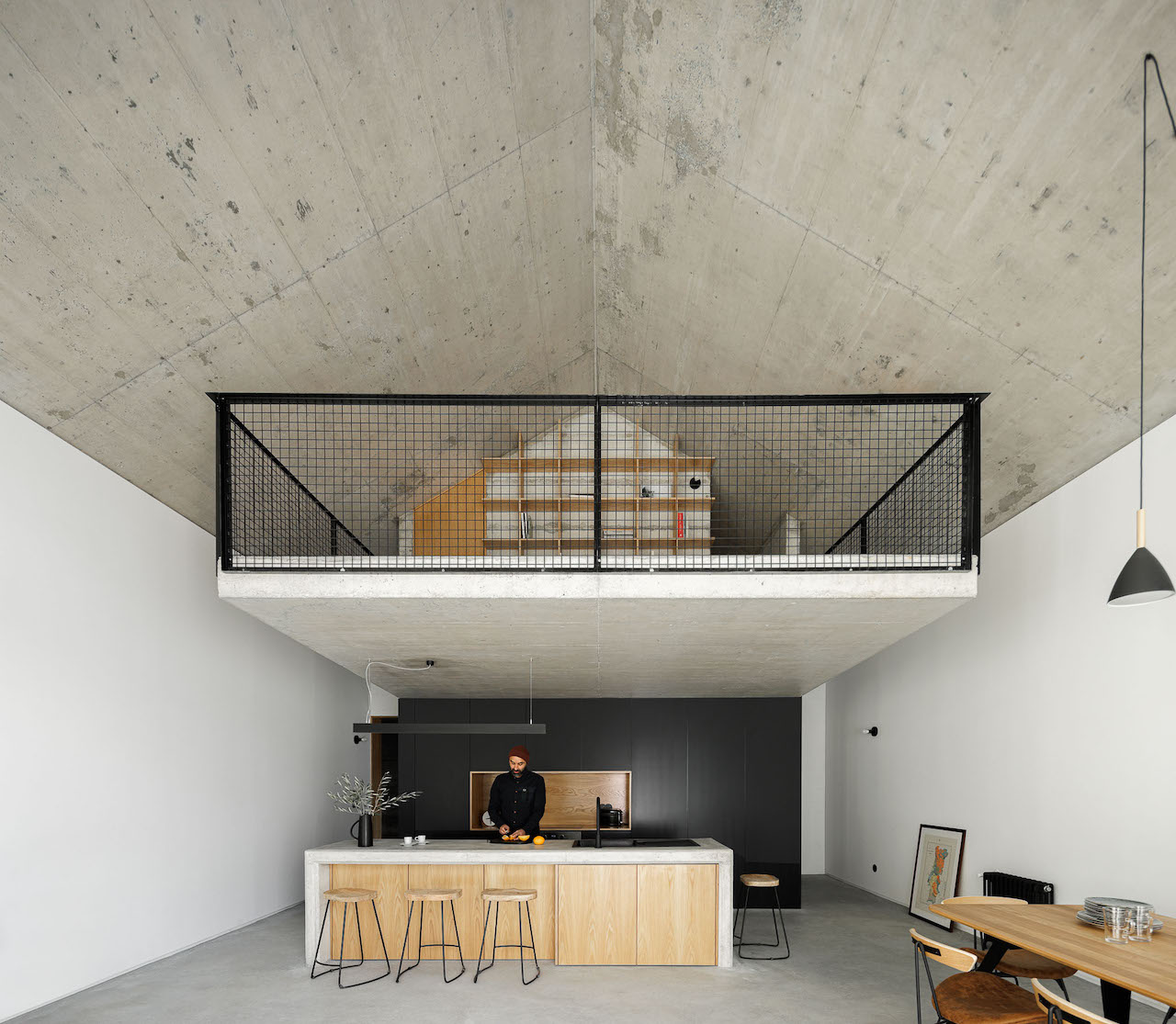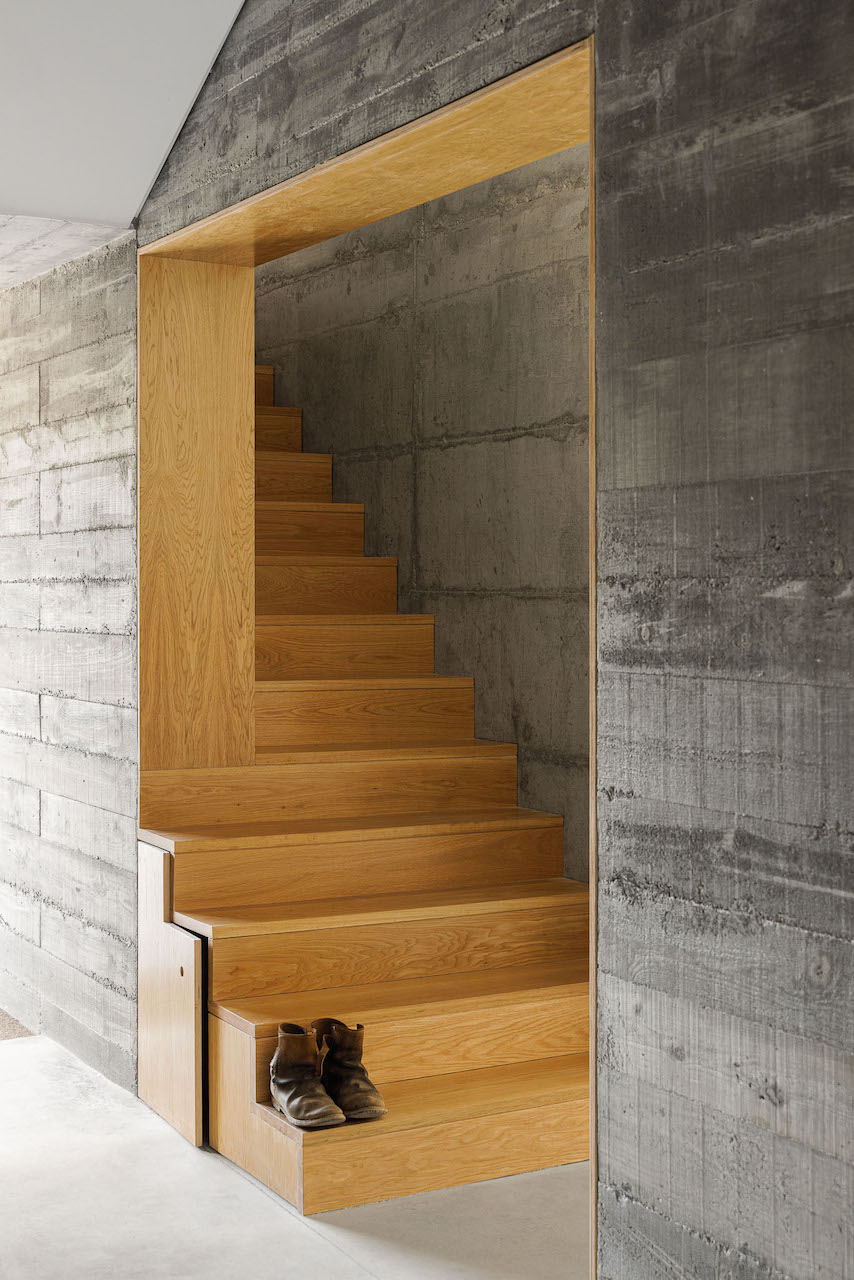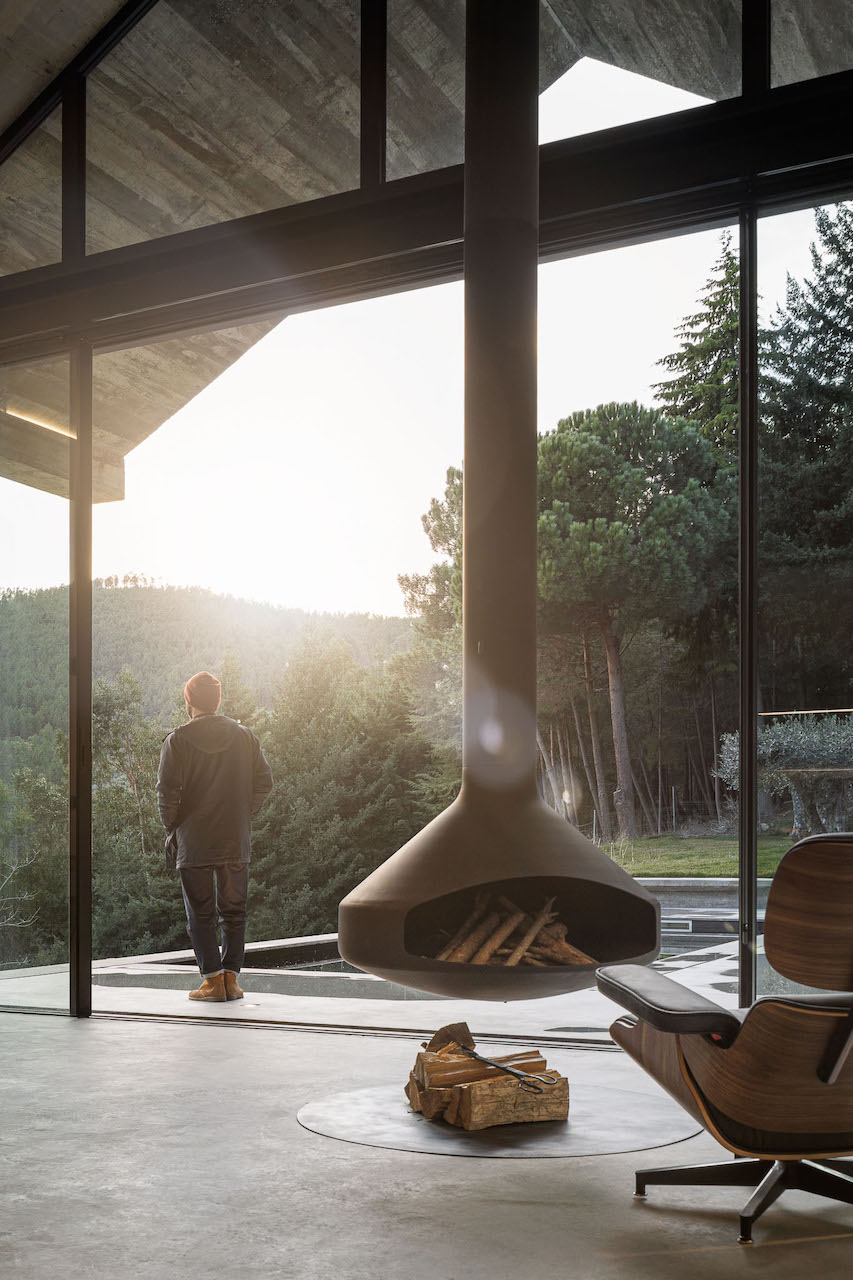 The idea of inwardness translates into a clever manipulation of openings towards selected framed views and strategically located patios.
The scale of the intervention along the natural uniqueness of the site were constantly present both in the choice of construction system and materials introduced: stone, concrete, steel and wood.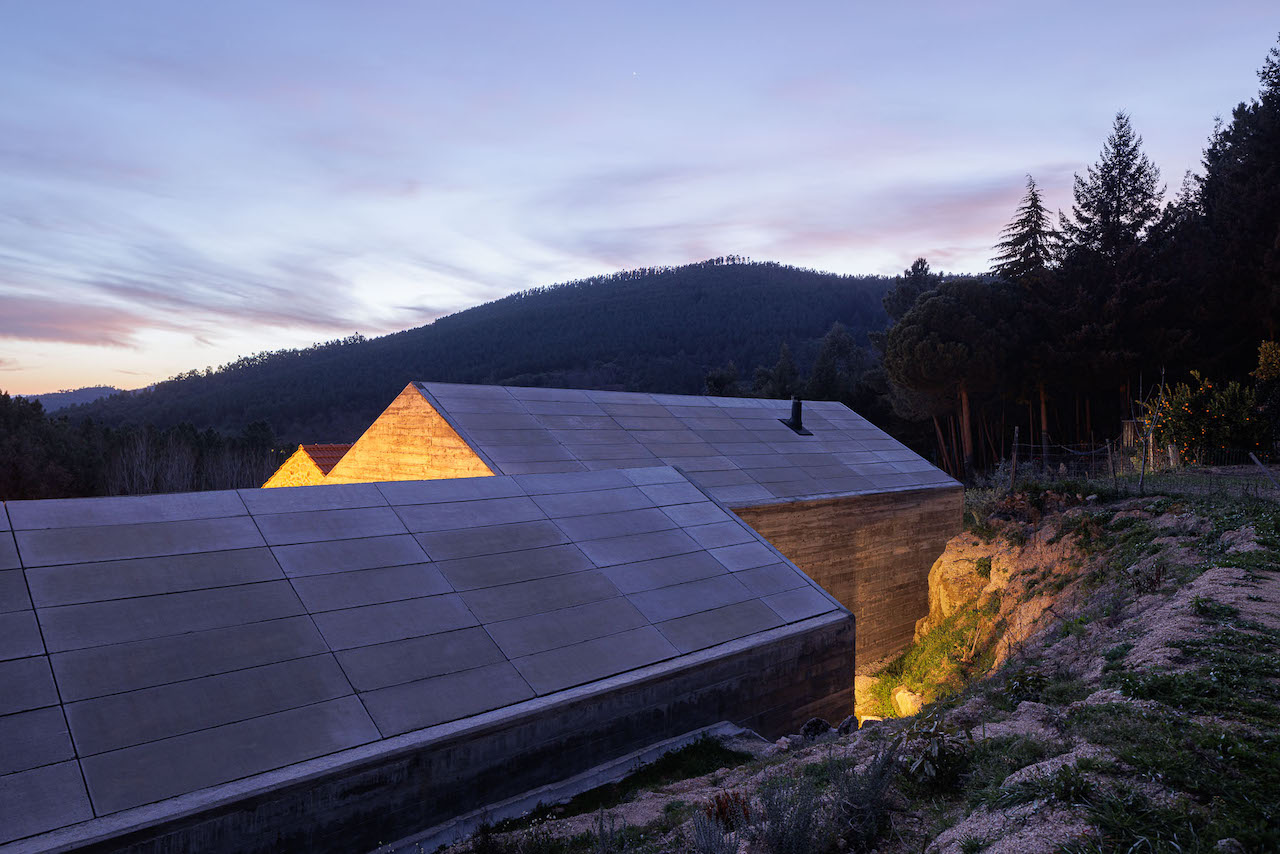 The white shade of base color and the comfort of the wood balance the raw and austere presence of the exposed concrete.
Outside, stone and concrete are similarly carved in a reinterpretation of the vernacular architecture of this region. A peaceful, soothing serene beauty pervades.
Project facts
Project Name: Casa NaMora
Architecture Office:
Main Architect: Filipe Pina + David Bilo
Location: Gonçalo - Guarda - Portugal
Year of conclusion: 2022
Total area: 320m2
Project Team: Filipe Pina, David Bilo, Diana Cruz
Builder: MPS
All images © Ivo Tavares Studio via Filipe Pina + David Bilo.
> via Filipe Pina + David Bilo