Studio Fragment designs interiors with natural and earthy colors for wellness centre in South Korea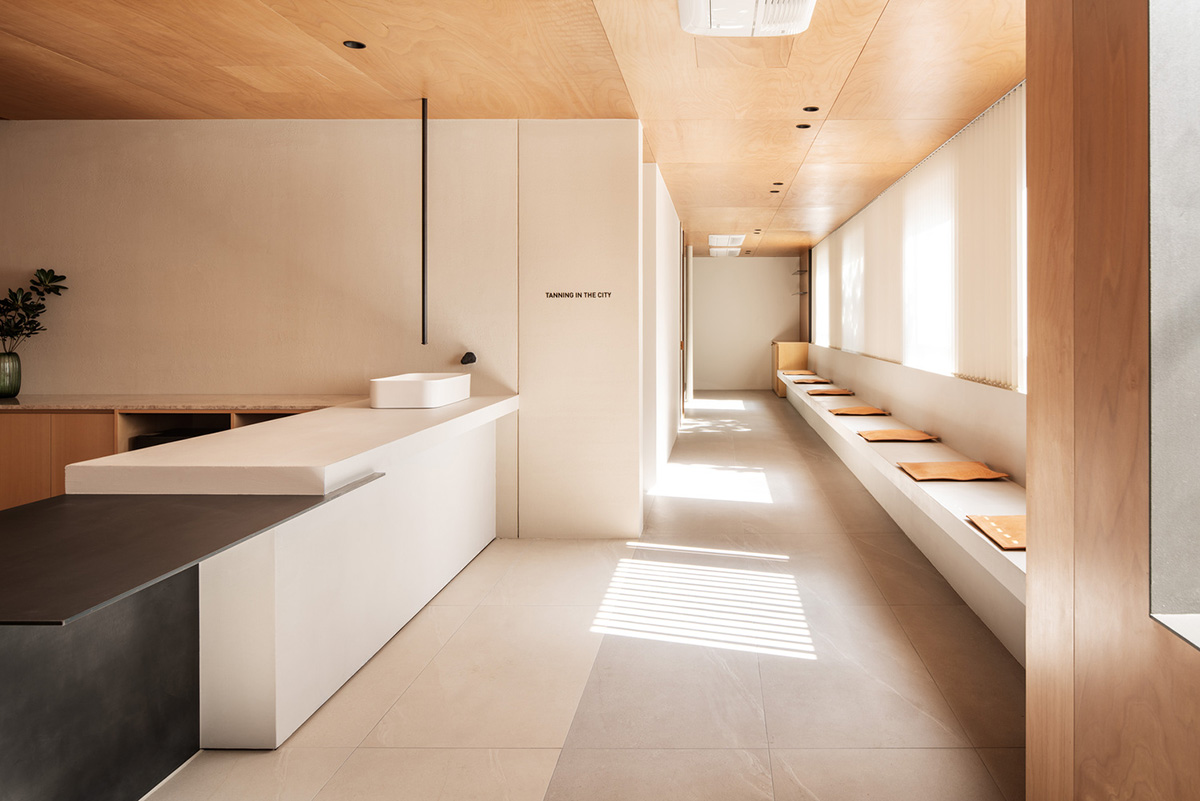 Seoul-based design studio Studio Fragment has used natural and earthy colors for this wellness centre in Seoul, South Korea.
Named Tanning in the City, the interior spaces were designed like a living room or a flat where customers can relax and feel like in their home in this wellness centre.
Covering a 202-square-metre area, the passageways, are the key components of design, divide the spaces and provide a continuous flow for customers.
"Seoul is a city where sunny days are rare. Therefore, it is difficult to tan the skin," said the studio.
"We observed the act of tanning and designed a space suitable for it. We focused on the inner change rather than the outer change through the act of tanning."
The architects tried to design a space with the theme of relaxation. In reality, it is in the middle of the city center, but they thought of a quiet space away from the city, and they wanted to create a calm space experience.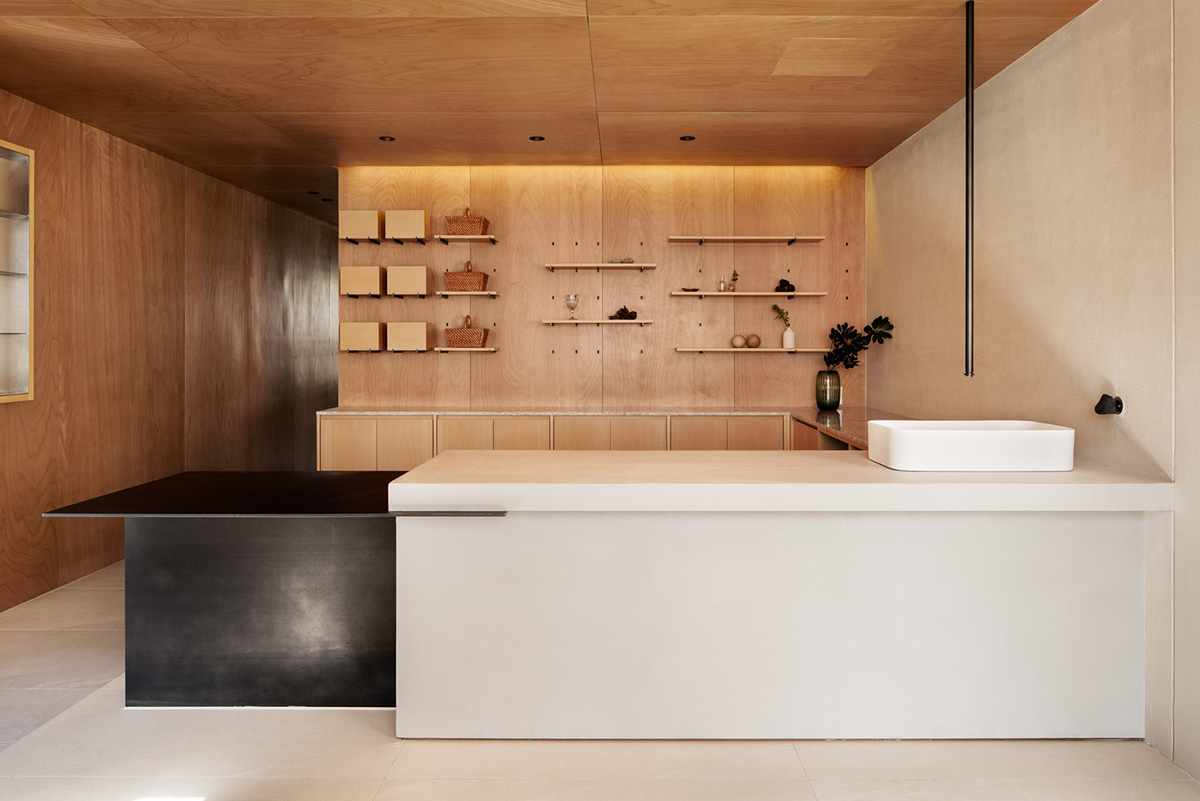 The site was an empty square. Studio Fragment designed narrow corridors in between spaces. And so that the entire space is not understood at once, this made a long journey. And it was planned so that each space could have a different way of rest.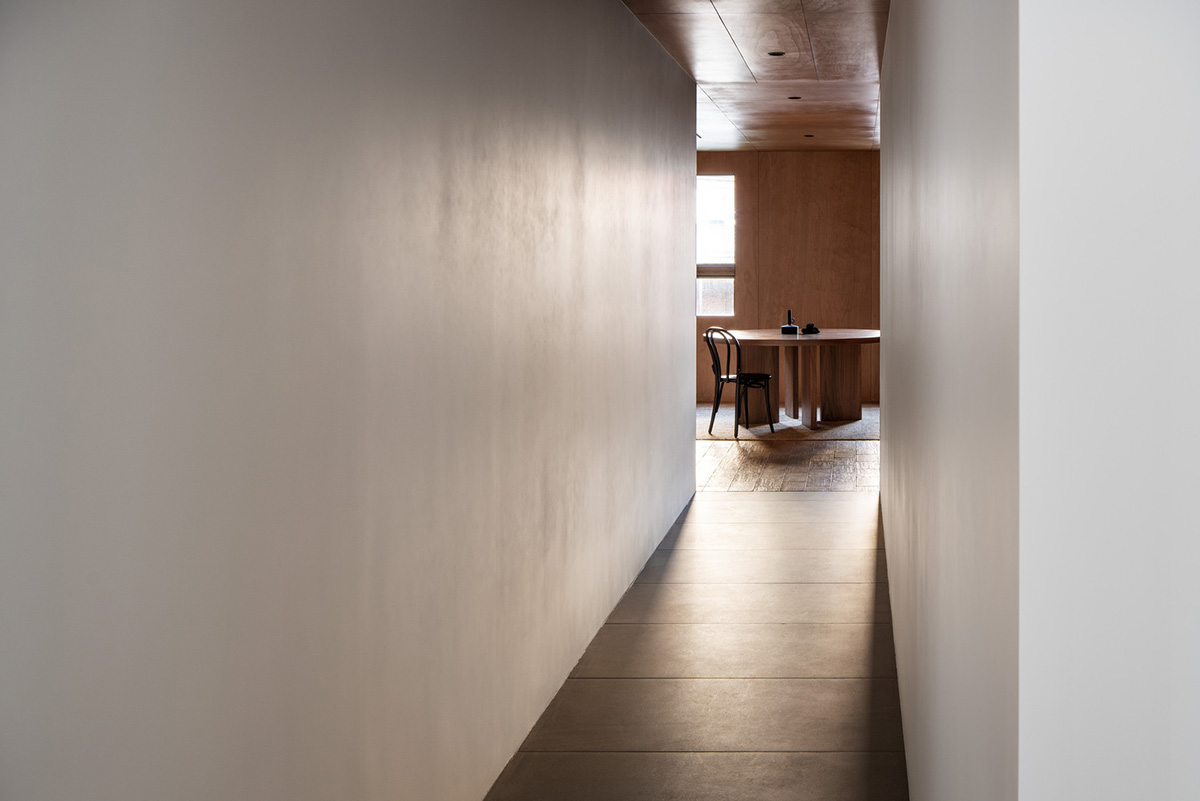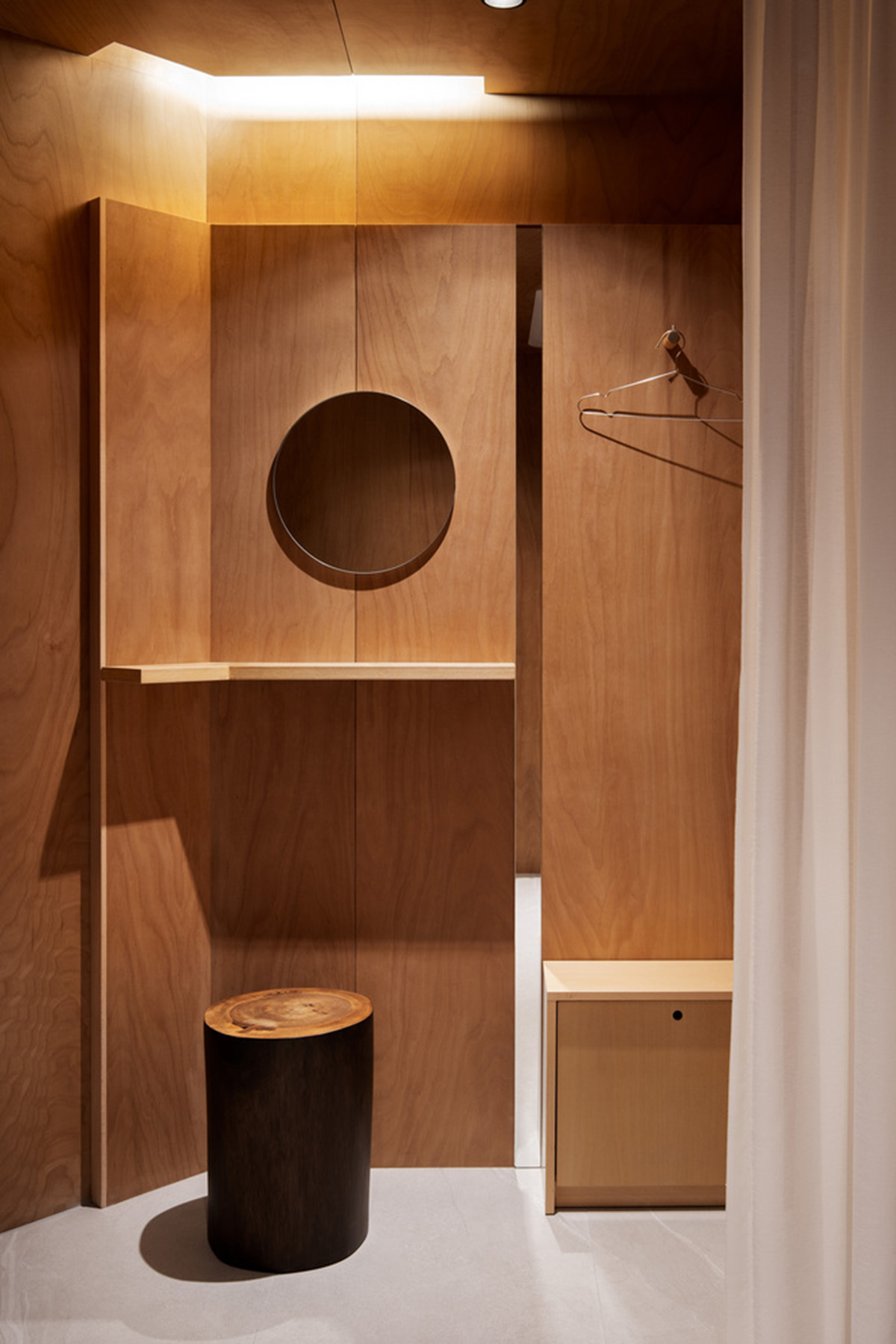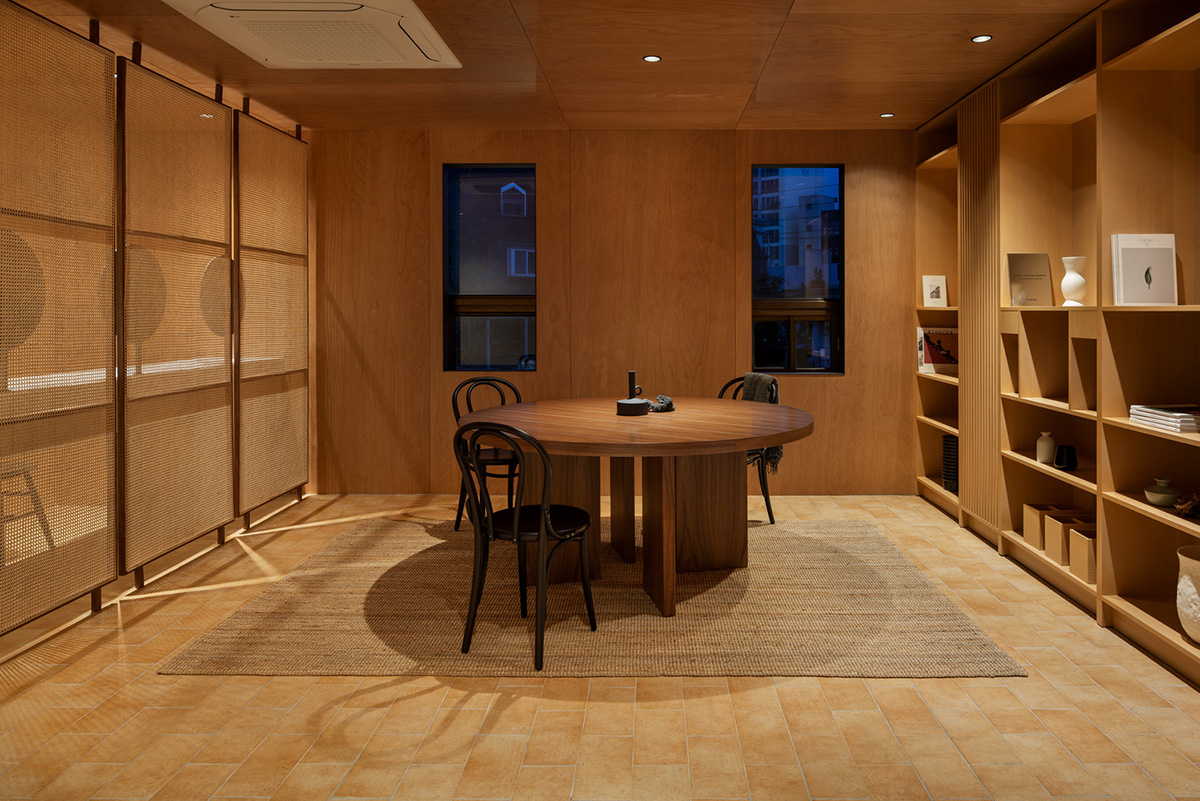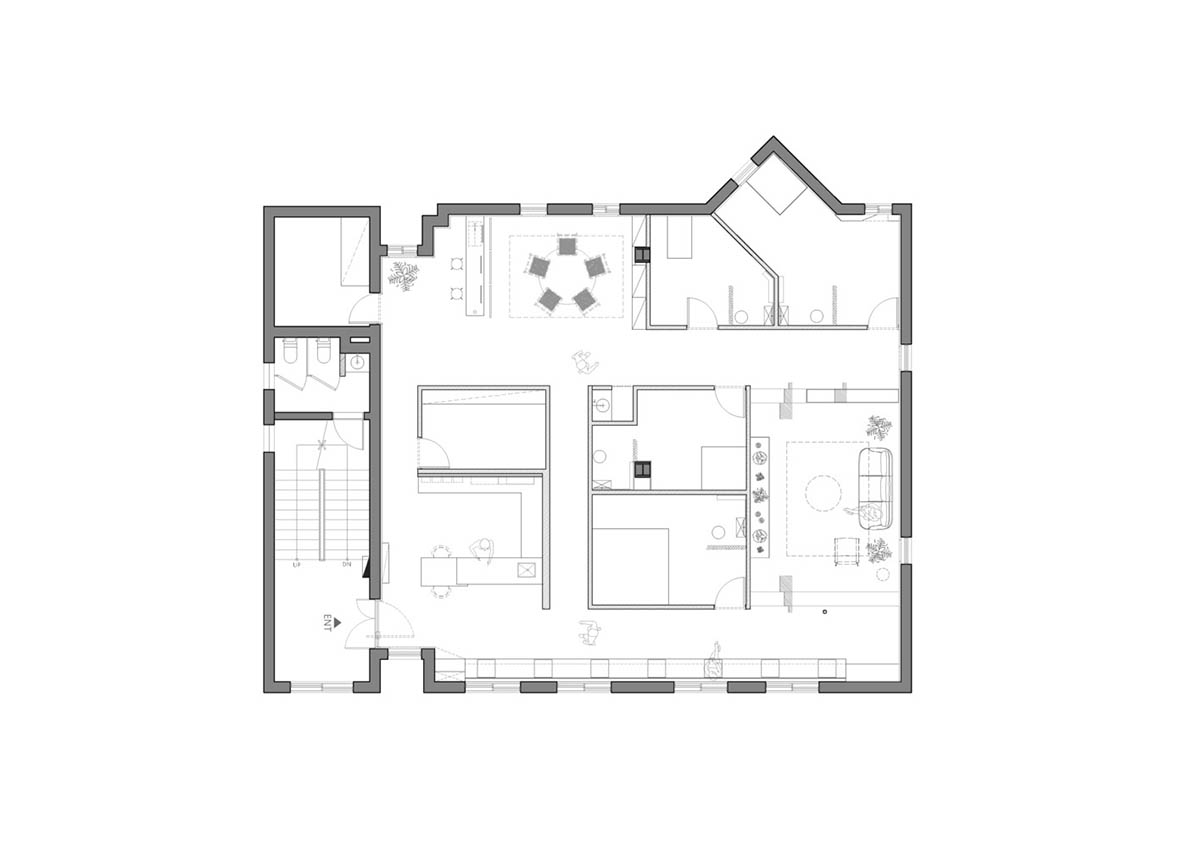 Plan
Diagram
Section-1
Section-2
Section-3
All images © Kim Donggyu
All drawings © Studio Fragment
> via Studio Fragment