AIA Richmond - 2020 Design Challenge Deadline Approaches!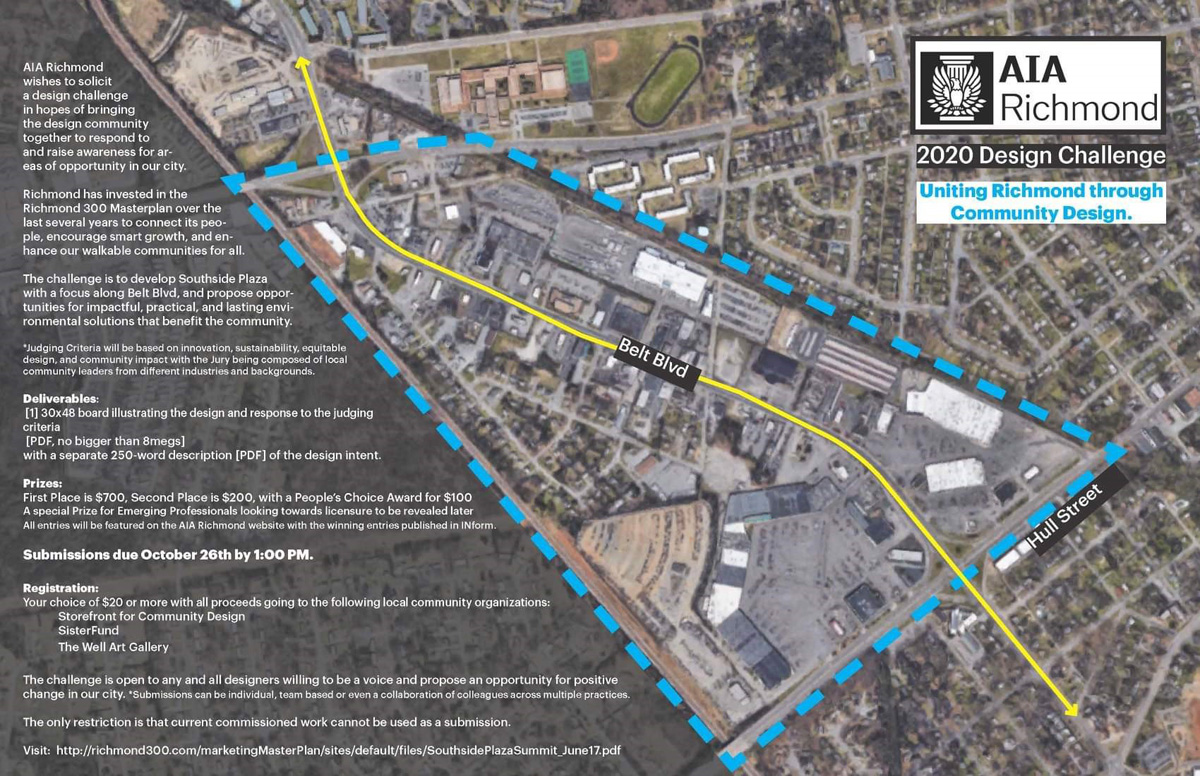 AIA Richmond wishes to solicit a design challenge to bring the design community together to respond to and raise awareness for areas of opportunity in our city. The AIA Richmond has launched a competition called Uniting Richmond through Community Design.
Richmond has invested in the Richmond 300 Masterplan over the last several years to connect its people, encourage smart growth, and enhance our walkable communities for all.
The challenge is to develop Southside Plaza with a focus along Belt Blvd. and propose opportunities for impactful, practical, and lasting environmental solutions that benefit the community.
*Judging Criteria will be based on innovation, sustainability, equitable design, and community impact, with the Jury being composed of local community leaders from different industries and backgrounds.
Deliverables:
[1] 30×48 board illustrating the design and response to the judging criteria [PDF, no bigger than 8megs] with a separate 250-word description [PDF] of the design intent.

Prizes:
First Place is $700, Second Place is $200, with a People's Choice Award for $100
Deadlines:
Registration is due by 1 p.m. on Monday, Oct. 19, 2020
Submissions are due by 1 p.m. on Monday, Oct. 26, 2020
Register online.
> via AIA Richmond