Atelier Archi@Mosphere designs lounge curved stone walls and traditional Korean paper in South Korea
Korean architecture studio Atelier Archi@Mosphere has completed a VIP lounge for VIP guests to experience Korean beauty and the identity of Hana Bank in Jung-gu, South Korea.
Curvy walls, a ceiling from Korean paper, stones walls and fluid interiors allow visitors to move freely in between spaces, while reminding the values of Korean history.
Named Hana Bank VIP Lounge, the 431-square-metre space is the sentiment of the Korean beauty can be expressed in a term, 'Gumleebullu Hwaleebulchi'.
"This term represents the humbleness and pleasant simplicity of Korean beauty and spirit," said the studio.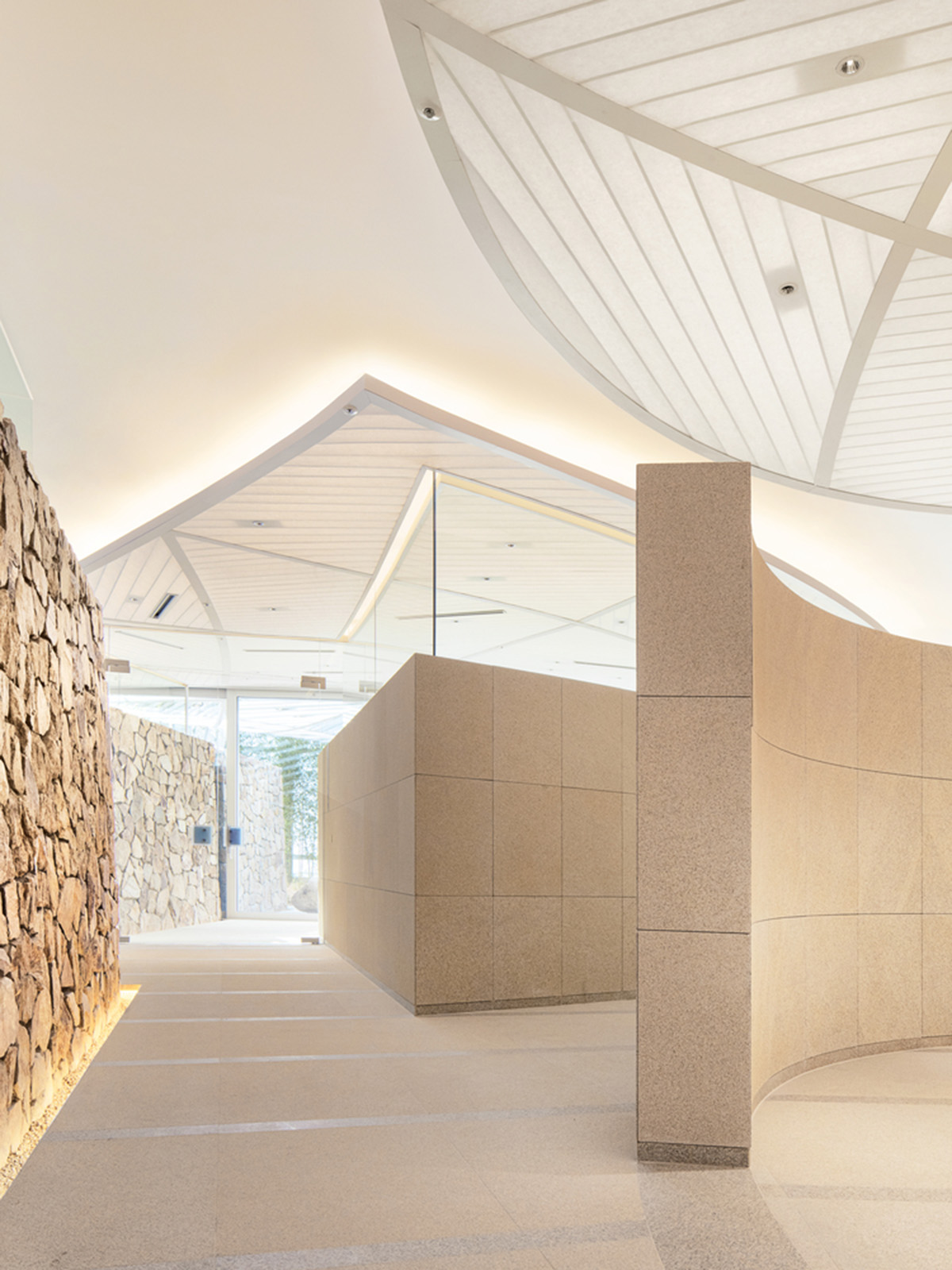 To embody this concept and atmosphere, the architects used natural elements such as asymmetric shape of Korean traditional eave, natural stone walls, and materials including Hanji, a traditional Korean paper.
This natural color palette and design layout with airy interior space stimulate foreign guests to embrace the atmospheric beauty of a Korean traditional village by its traditional surroundings.
The project also represents the vision and history of Hana Bank, treating guests with the utmost courtesy. As a hospitable space in which the guests are greeted with meals, the polite welcoming starts from a softly designed acrylic doorknob with sensuous colors.
"The overall image reminds guests of a Korean thatched house which has a sentiment of home and warmth," said the studio.
"As a result, the lounge provides full experience of Korean tradition to the guests in a humble and simple way of beauty, rather than being luxurious or extravagant."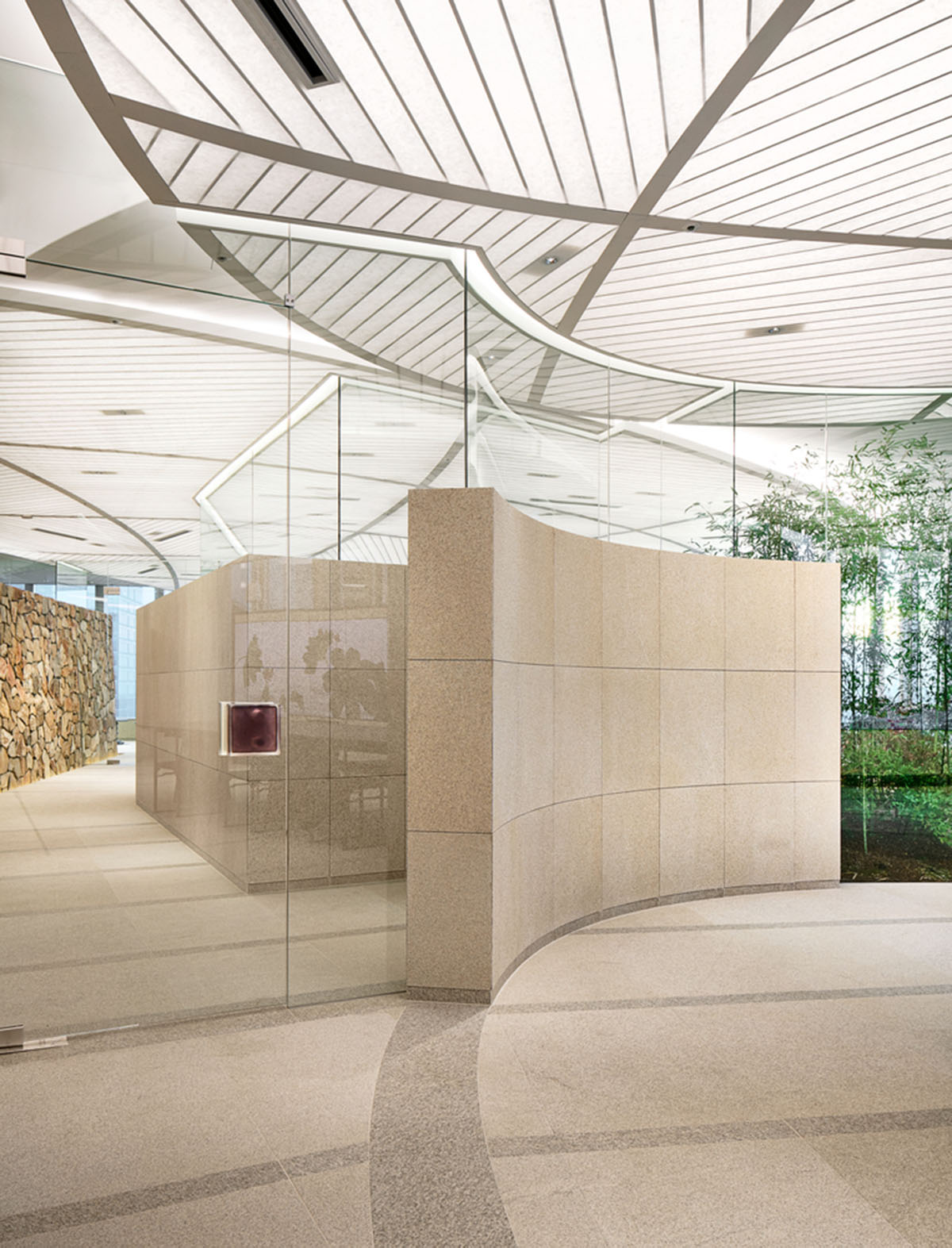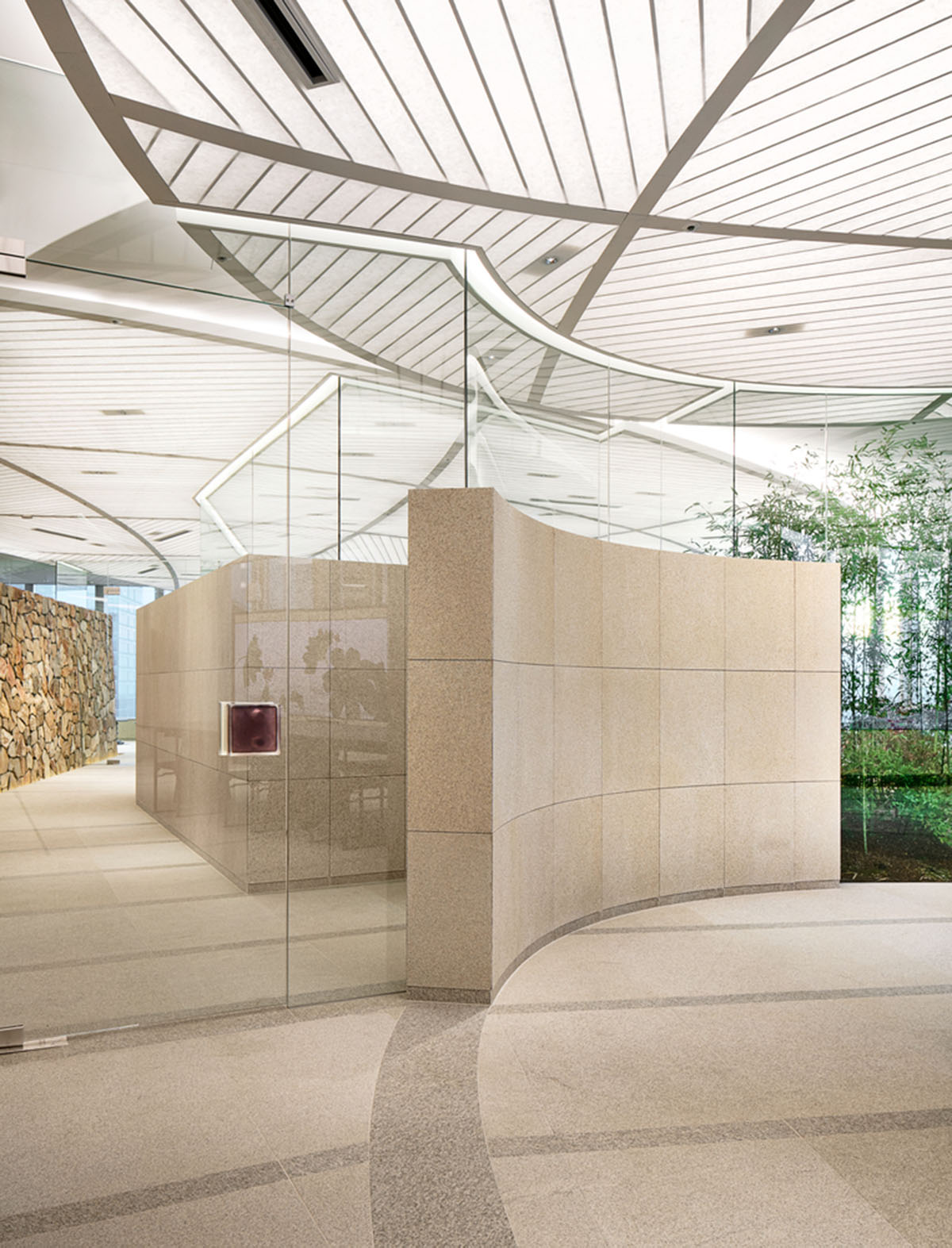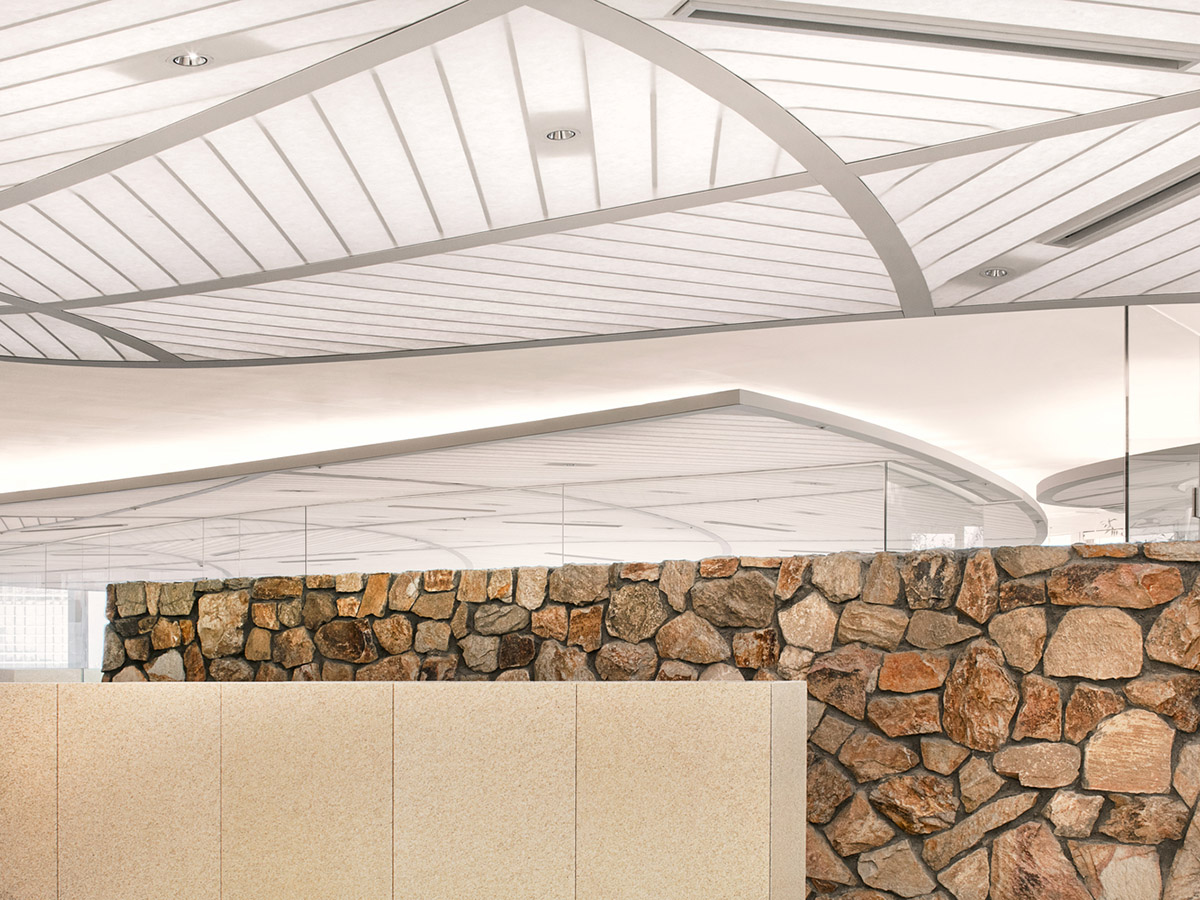 Floor plan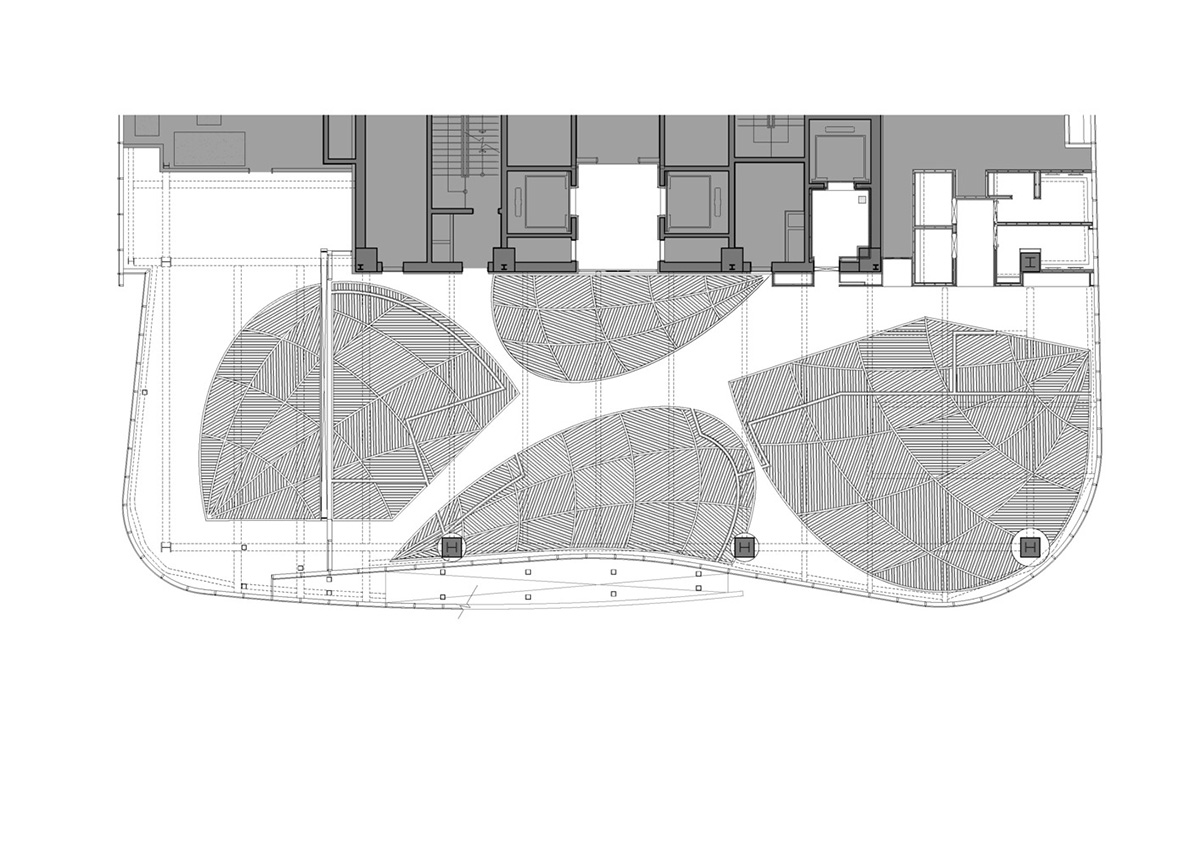 Ceiling structure
Zoning isometric
Project facts
Project name: Hana Bank VIP Lounge
Architects: Atelier Archi@Mosphere
Location: Jung-gu, South Korea.
Size: 431m2
Date: 2020
All images © Yongjoon Choi
> via Atelier Archi@Mosphere