Submitted by
The Bloom Brings Thousands Of Woods Together For The Roof Of Mix Restaurant In Vietnam
Vietnamese architecture practice The Bloom has designed a restaurant featuring a roof system with a thick layer by bringing together thousands of pieces of wood in Vietnam.
Called Mix Restaurant, the 958-square-metre restaurant is located in Lam Dong, Vietnam and creates a large shelter, playing with light and shadow, for its customers.
Combining thousands of pieces of wood with a decorative layer, the project has a roof with at least 8 or 9 layers.
The wooden pieces are placed linearly so that the light passes through them and they make up a roof system of the building in the front and rear sections of the restaurant.
Mix restaurant is divided into 5 main areas: parking area, half-indoor - half-outdoor dining area, indoor dining area, the area of the processing kitchen, warehouse, wc, etc.
Parking area has a roof system that is large enough to shade the car from the sun and rain, while ensuring aesthetics and attractiveness to dinners.
The roof system is composed of three layers, including one layer of rainproof poly that also lets light in, one layer of main bearing structure, and one layer of decorative wooden ceiling to create an attraction for the first point of the building.
Half-indoor - half-outdoor dining area is highlighted with half of the roof system so that customers can pull it out and look at the sky above when needed, the trees are jostled together like a semi-open curtain to create space.
"Not too discreet for dinners and at the same time enjoy a close-to-nature dining experience," said The Bloom.
Indoor dining area is covered by the insulated corrugated iron roof that combines the old decorative ceiling system, the misting system cleverly hides on the roof and the array of trees is hung up to reduce heat and increase the feeling of freshness for the restaurant.
Dinners create a distinct attraction for this area, the studio added.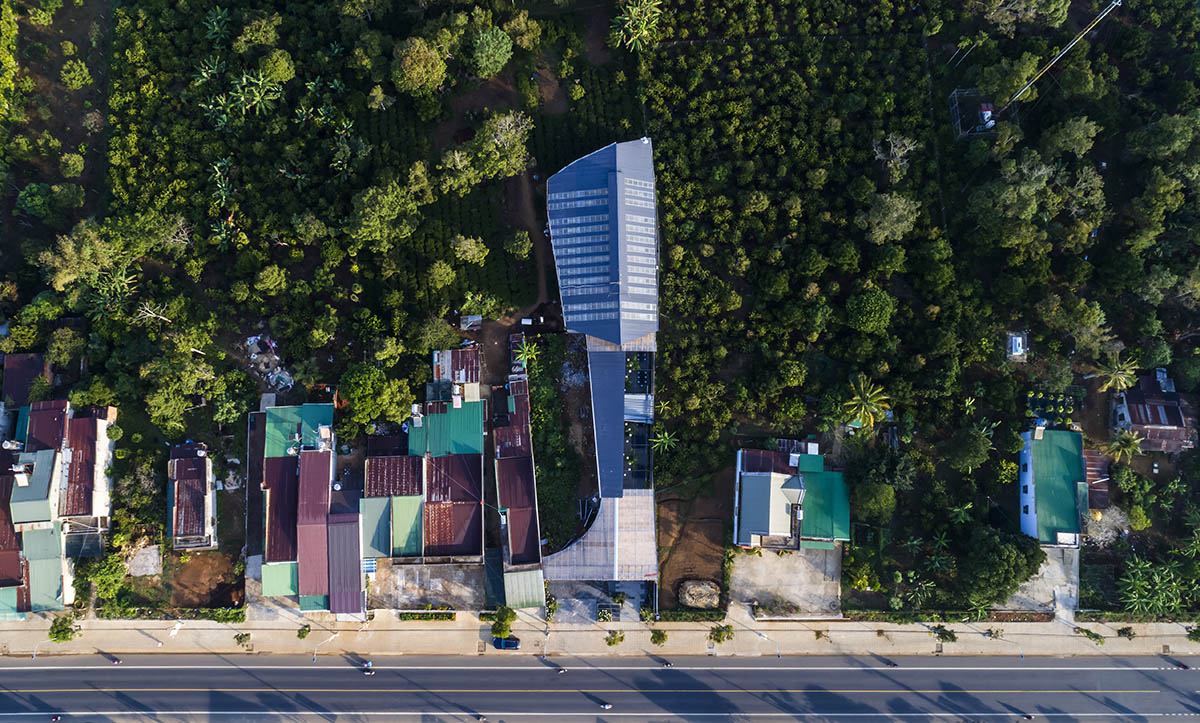 The area of the processing kitchen & warehouse is cleverly hidden while still ensuring the requirements of the restaurant.
The project was completed in early 2023 and is in operation, the studio expects the project will be successful in terms of business and change the mindset on how to do restaurants in local area.
Inside, one of walls of the restaurant is clad in painting murals to give a sense of home. Other materials used in the interiors are iron, glass, camera and sound.
The use of natural materials is combined with artistic elements to create a warm environment.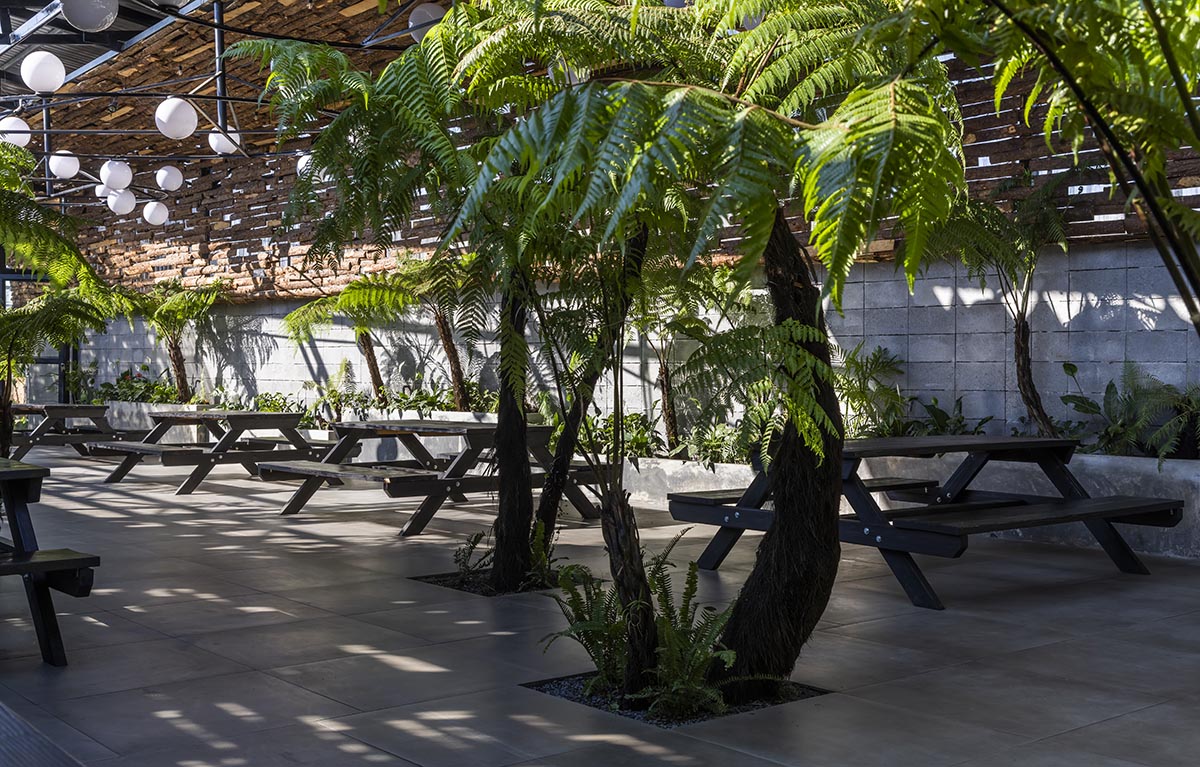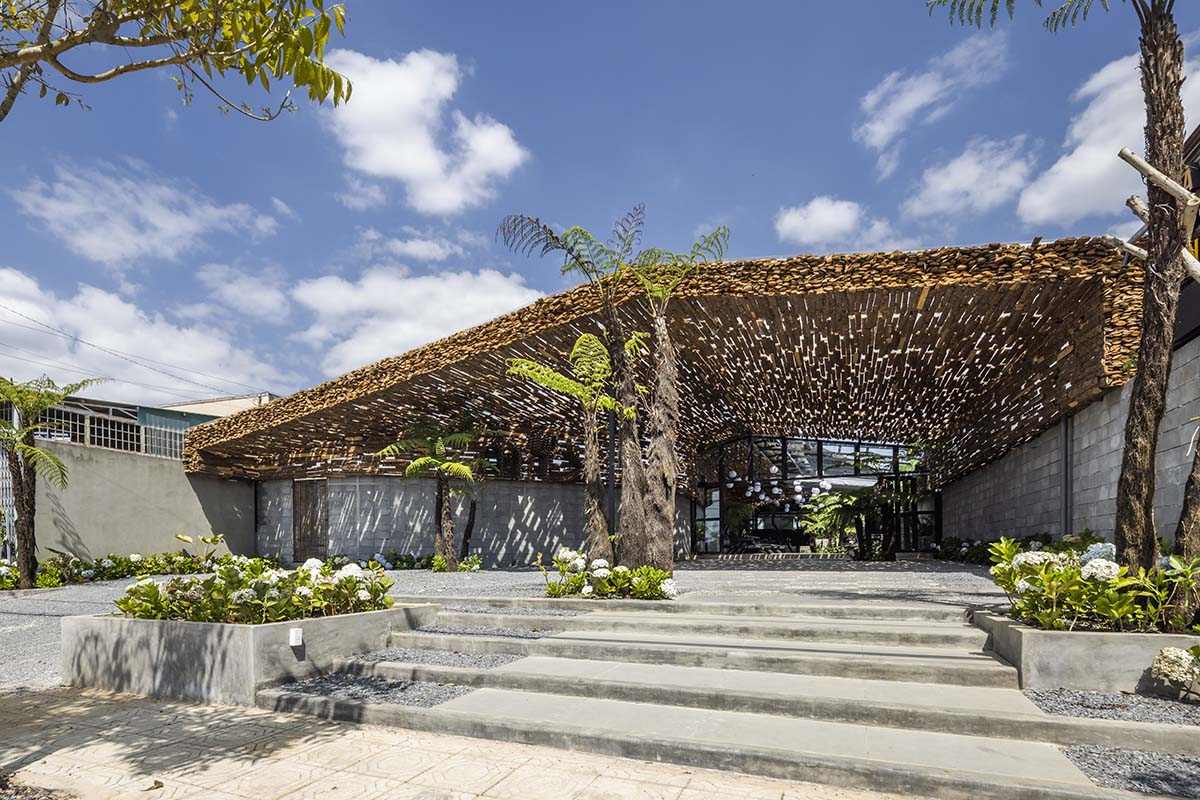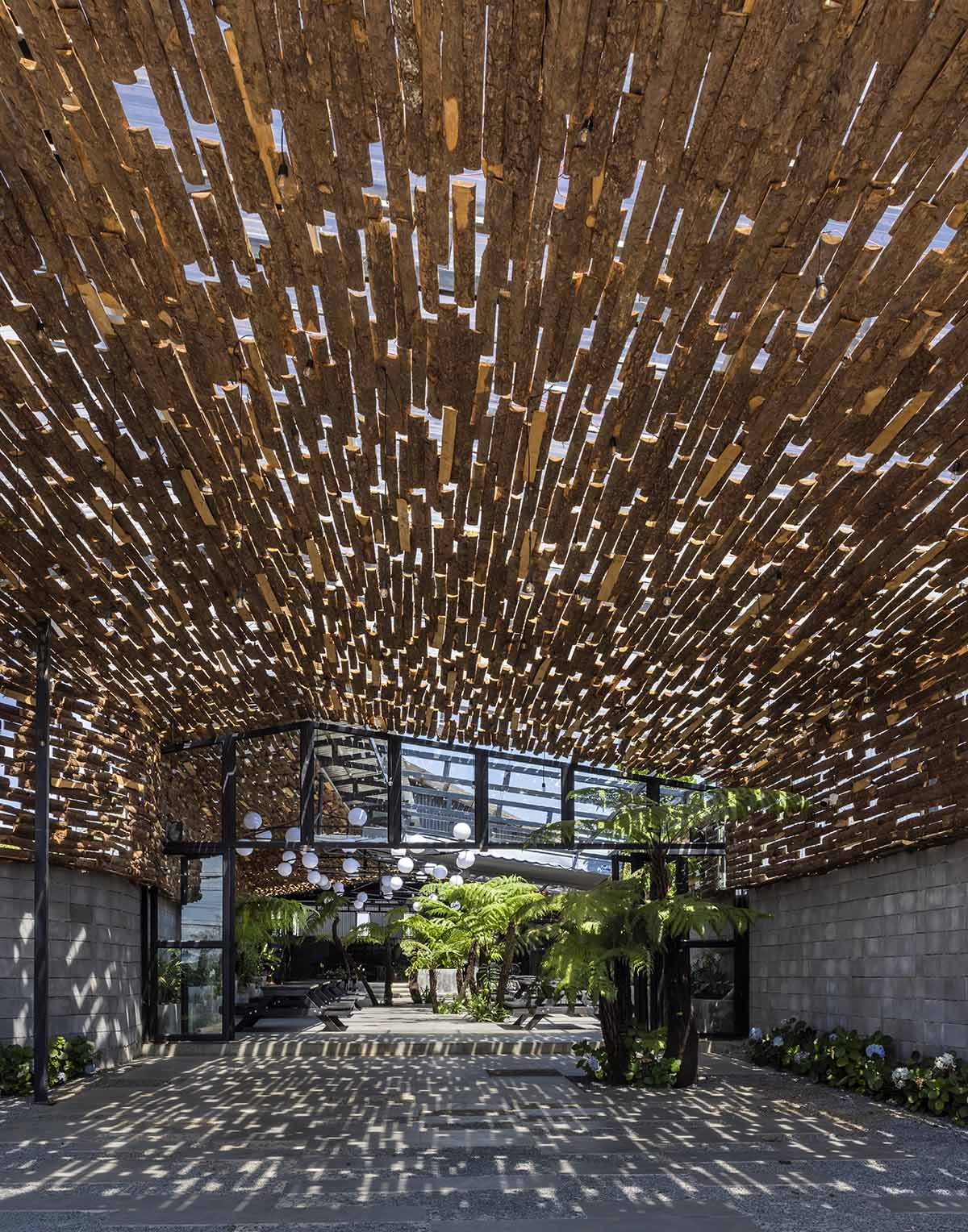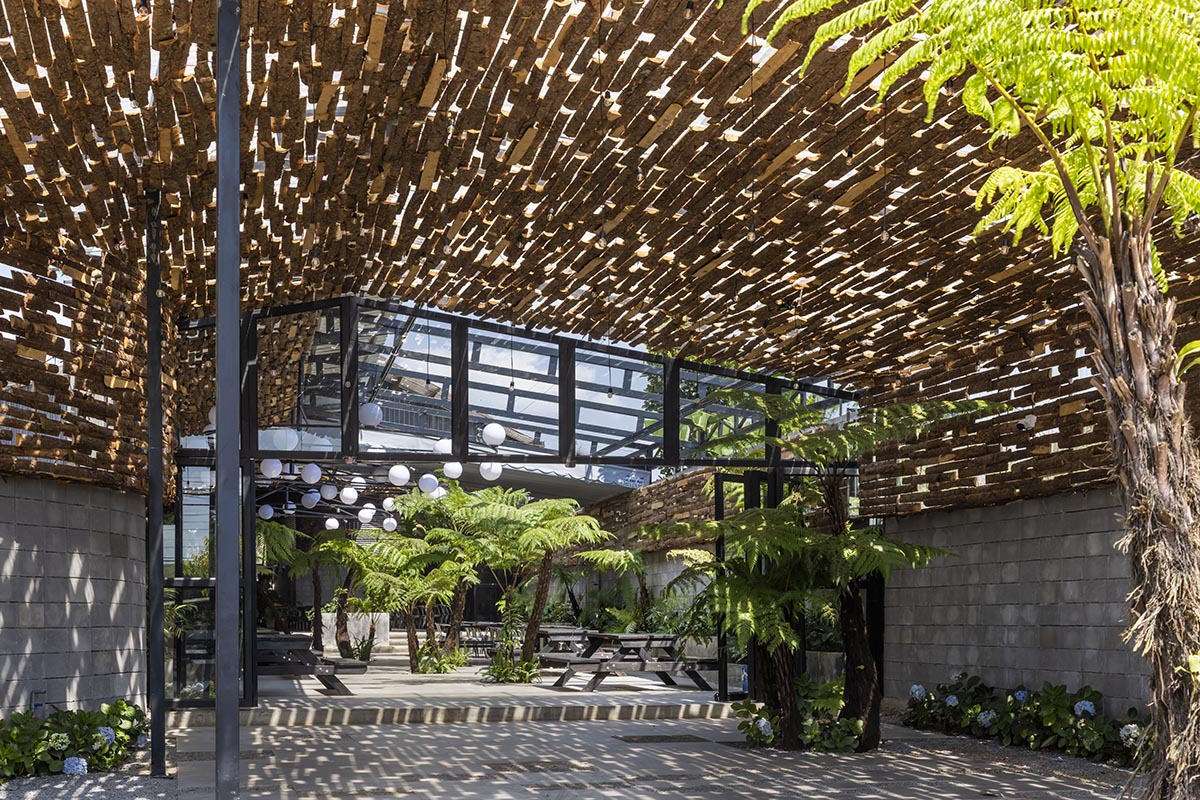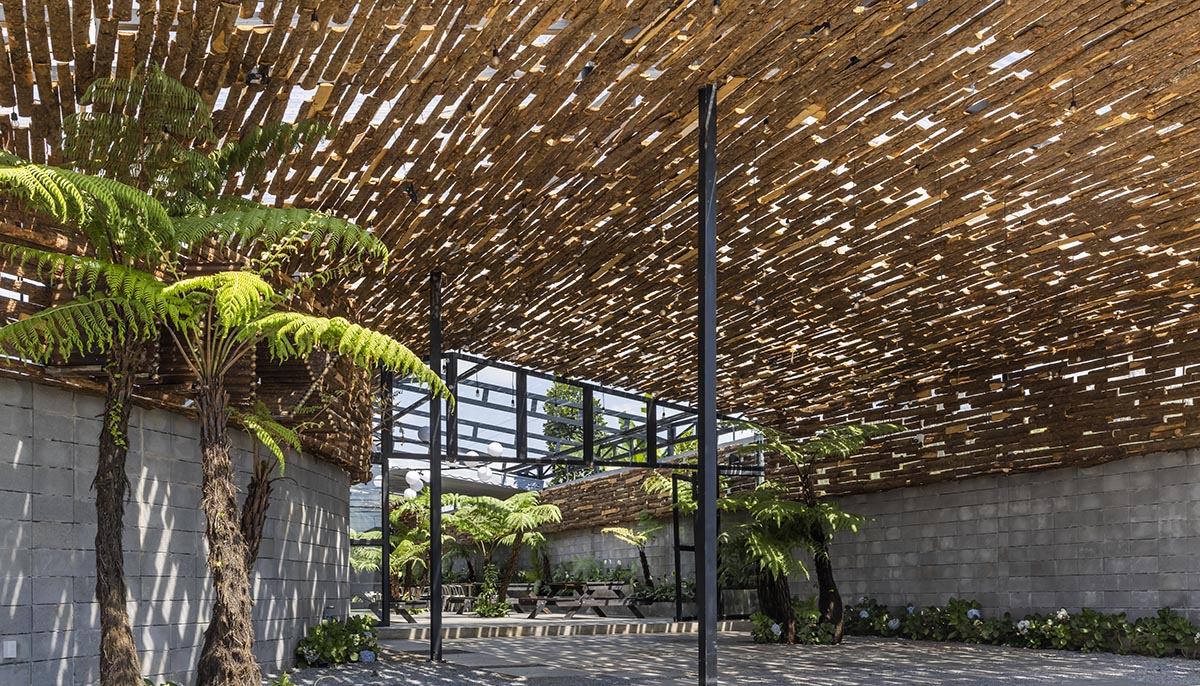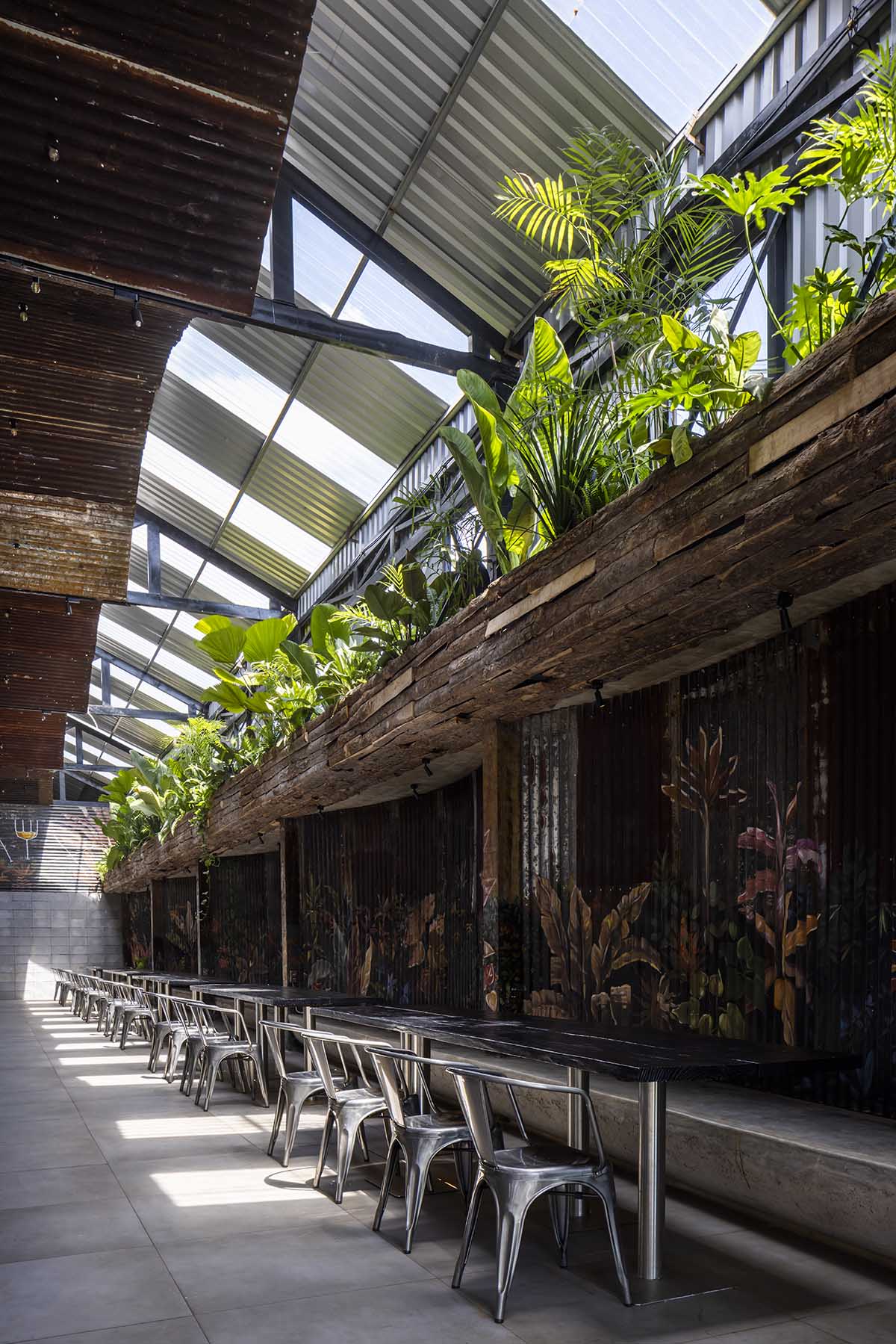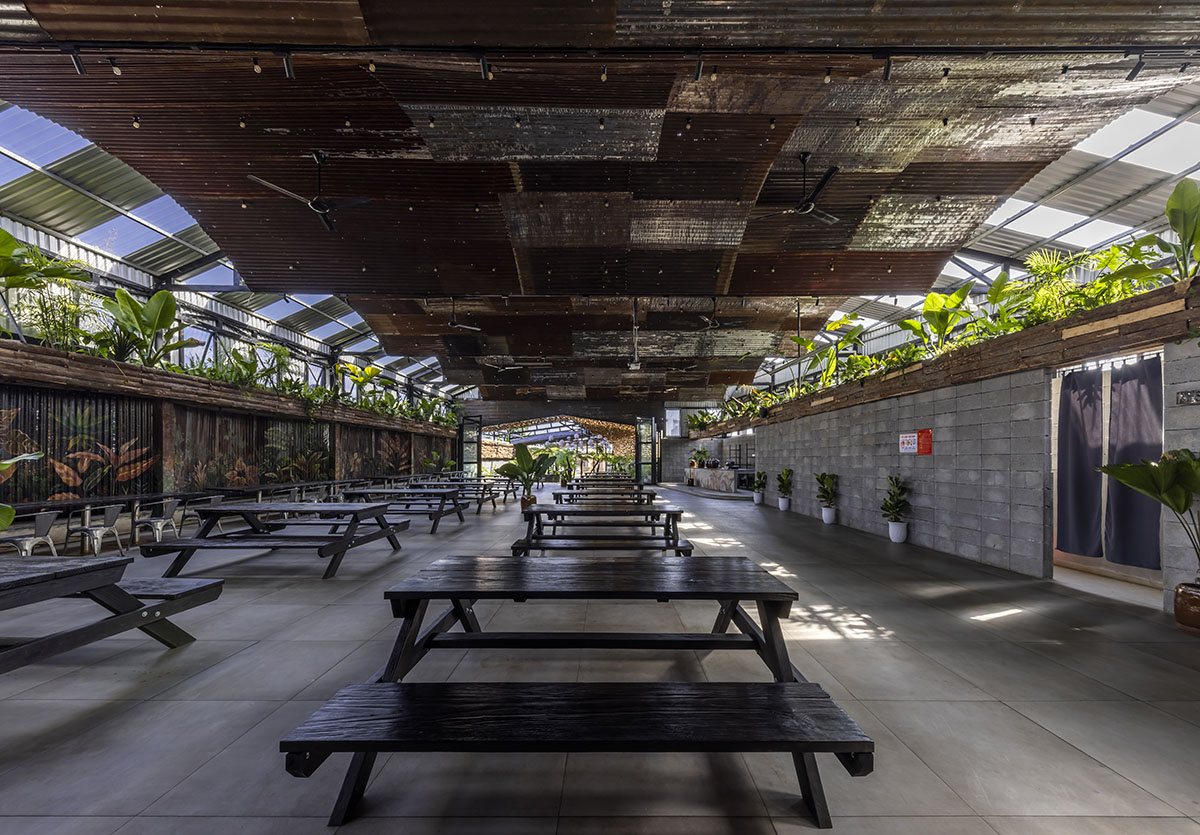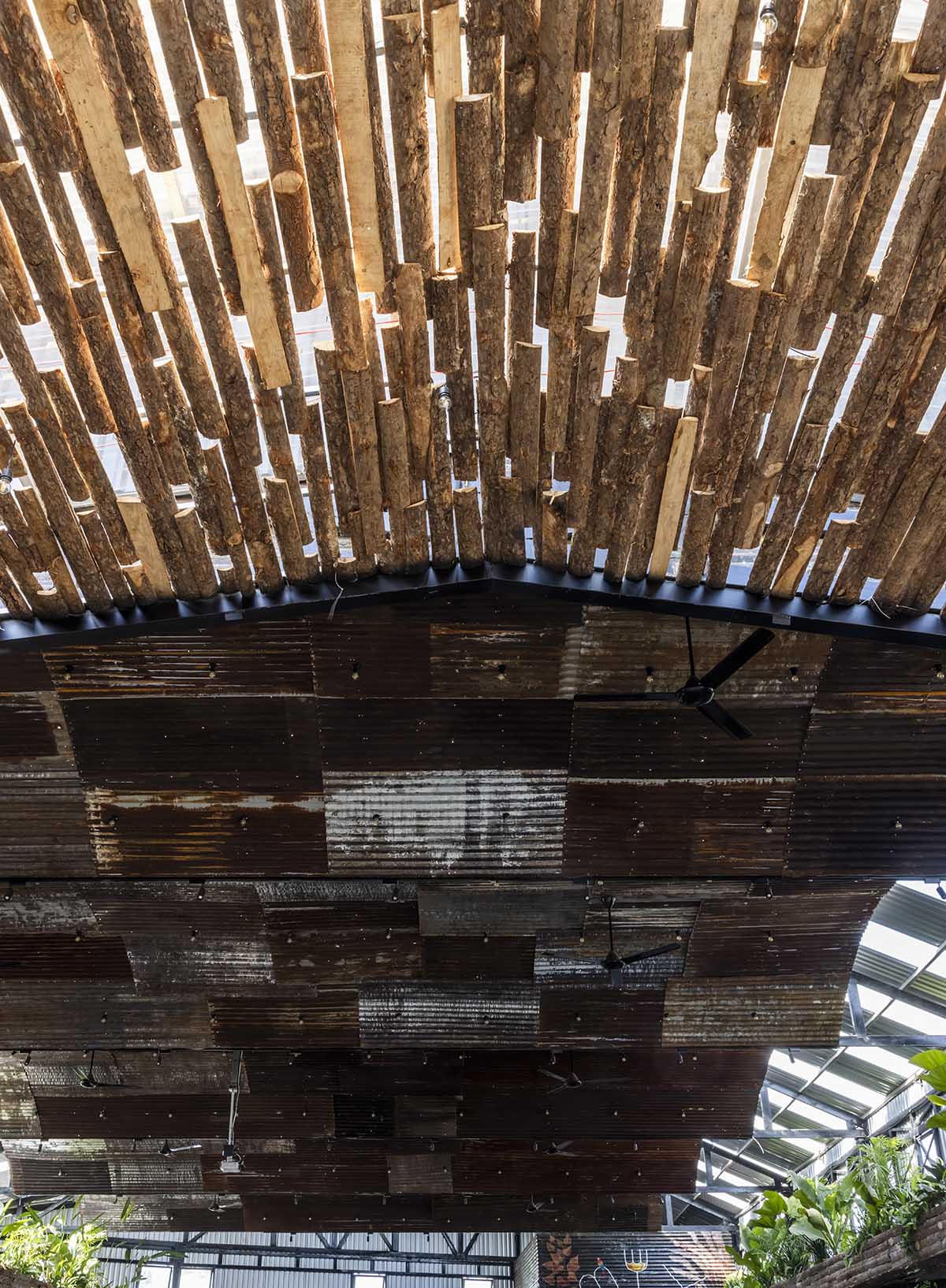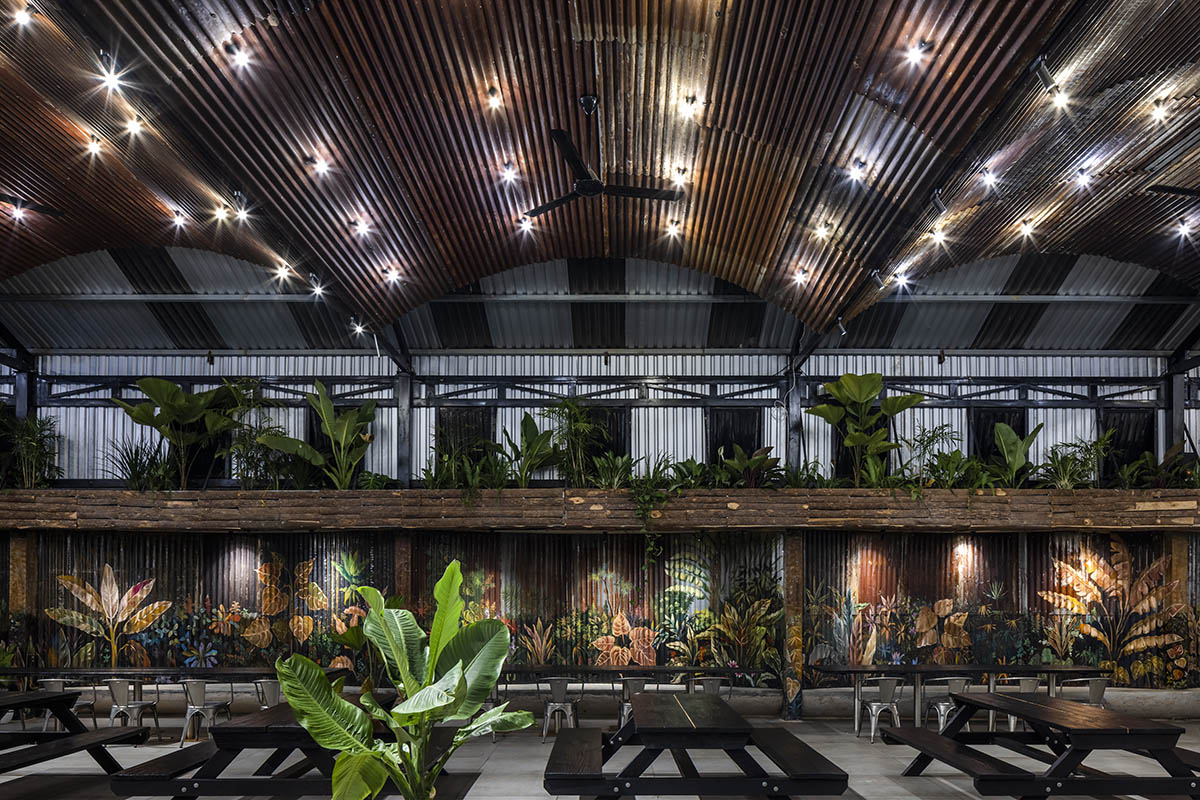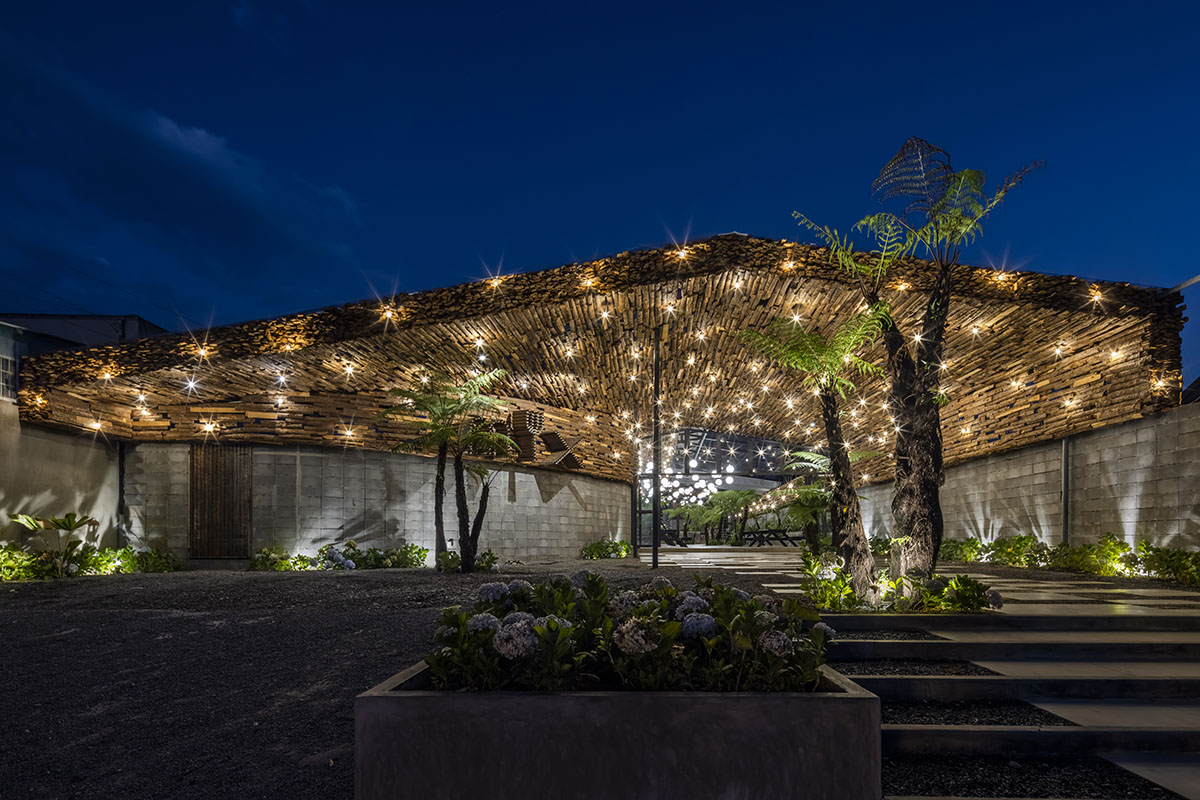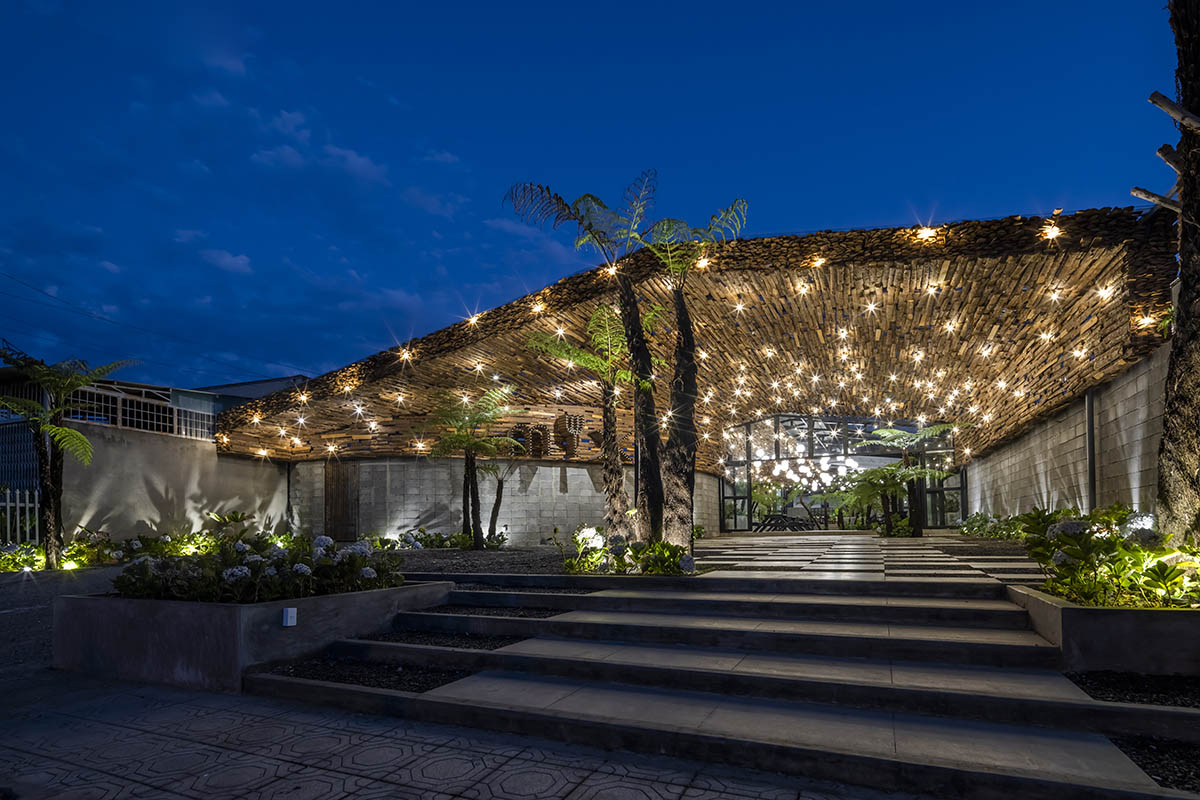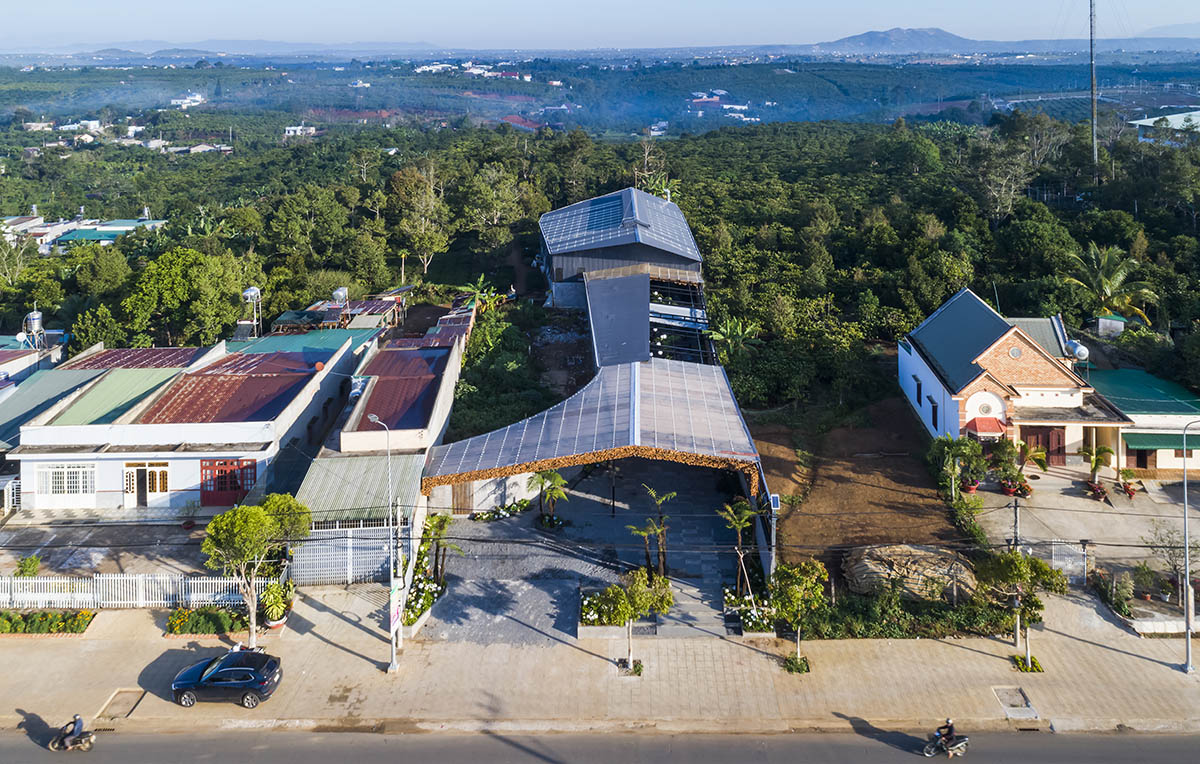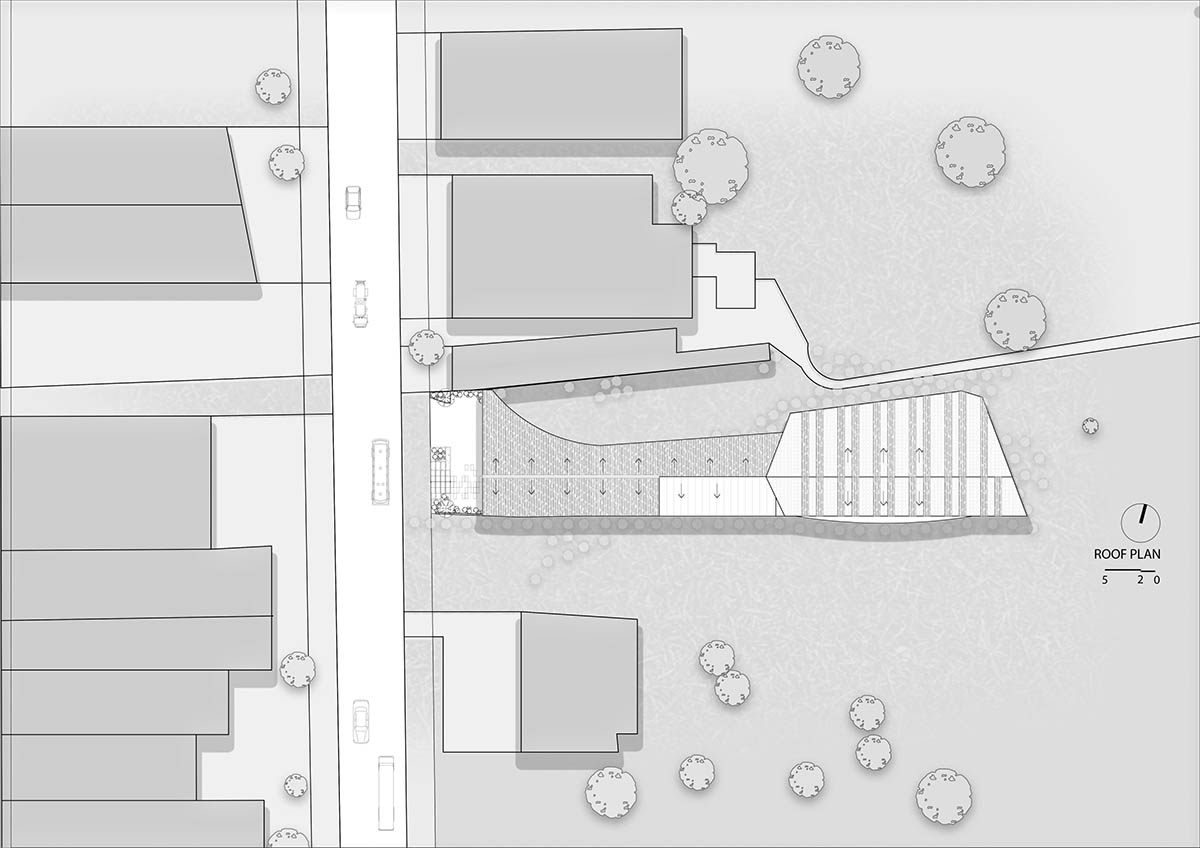 Site plan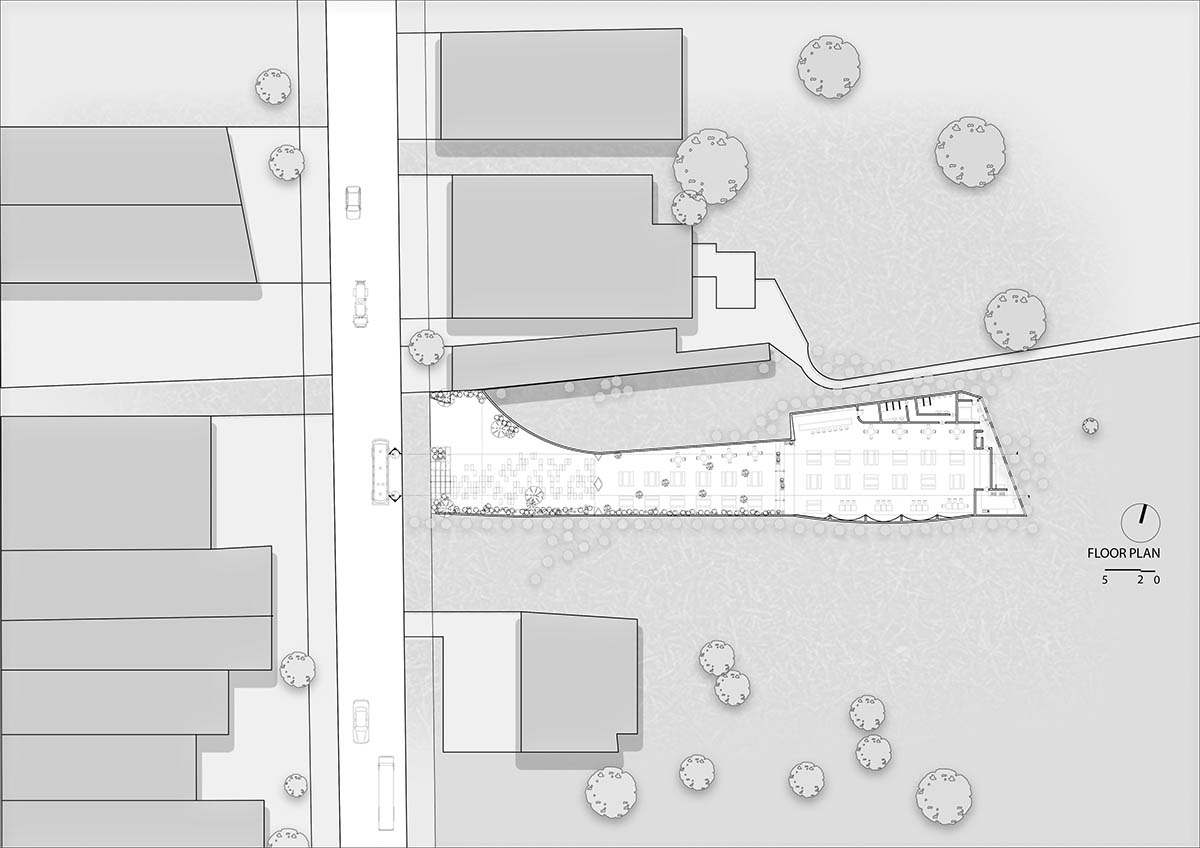 Floor plan
Section A
Section B
Elevation
Project facts
Project name: Mix Restaurant
Architects: The Bloom
Lead architects: Dinh Anh Tuan
Location: Lam Dong, Vietnam
Size: 958m2
Completion date: 2023
Design Team: Dinh Anh Tuan, Pham Huu Loc, Tran Minh Tu
Main Contractor: The Bloom
Construction manager: The Bloom
Clients: Mix restaurant system
Engineering: Dinh Anh Tuan
Landscape: The Natural Scenery
Consultants: Dinh Anh Tuan
All images © Hiroyuki Oki.
All drawings © The Bloom.
> via The Bloom