Taller Estilo Arquitectura completes low-lying Pitahaya House in Yucatán, Mexico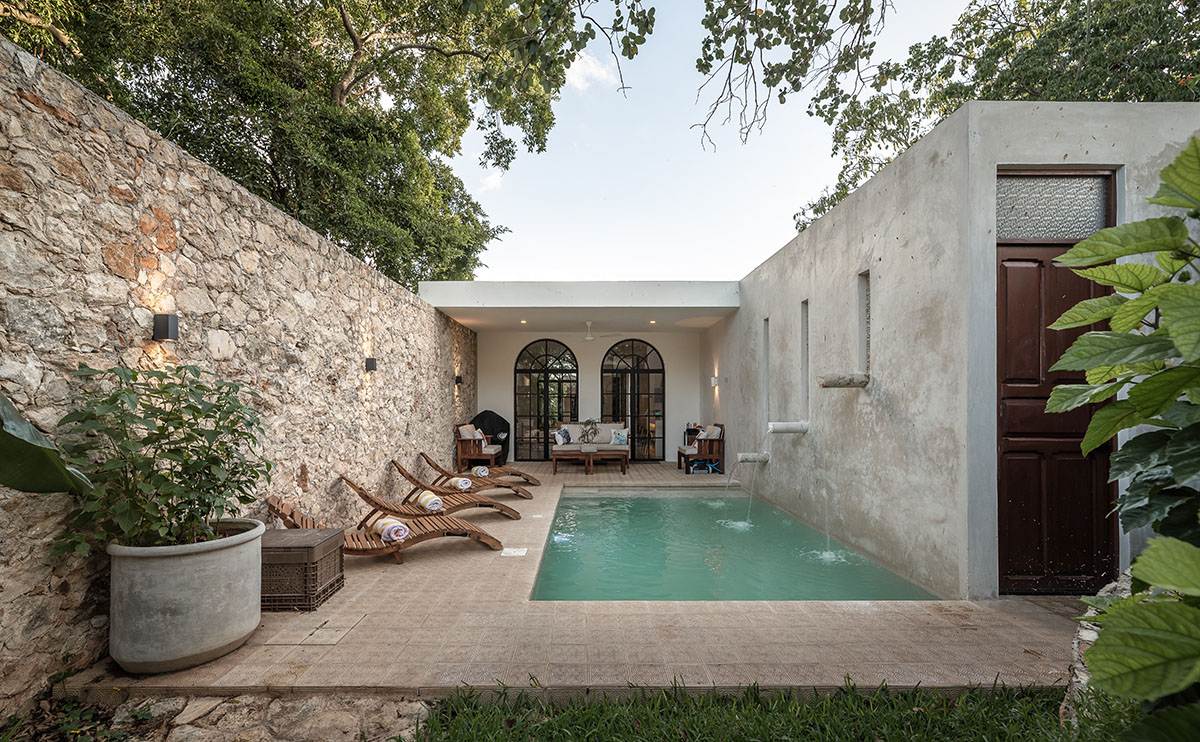 Mexican architecture studio Taller Estilo Arquitectura has completed a low-lying house to allow "naturally-illuminated and ventilated spaces" in Merida, Yucatan, Mexico.
Named Pitahaya House, the 296-square-metre house has emerged as part of the recovery process of housing in Merida, Yucatan. The city has left in evidence the different variations of properties in their aesthetic and programmatic characteristics, one of them is Pitahaya House - an introverted house due to its different alterations during its life, dark and spatially unpleasant.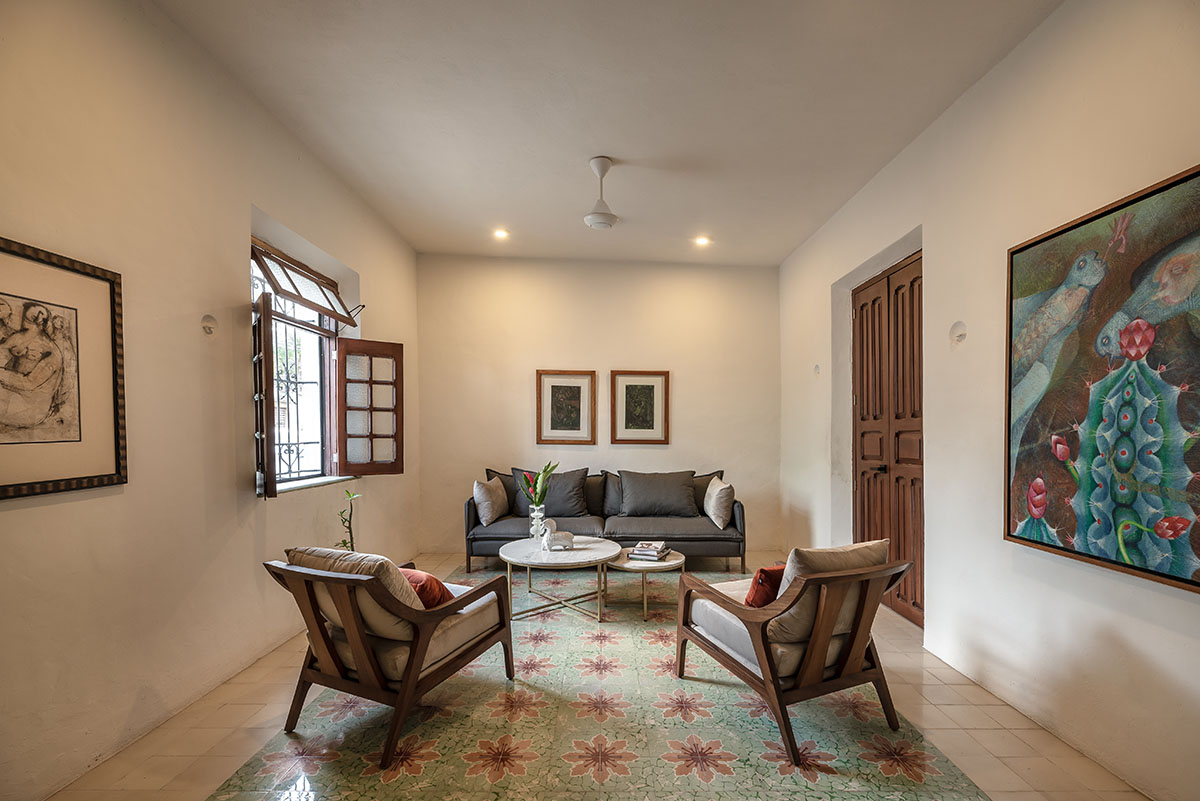 The architectural proposal seeks a house that is naturally illuminated and ventilated in all the spaces that make up the architectural program, the rescue of most of the existing structure, as well as its nature gave us the guideline for the arrangement and order of the gardens, natural spaces that allow us to frame the project's path.
The use of natural materials of the region and neutral colors help us to give more amplitude to the spaces and to perceive simple and neutral spaces.
The architectural program presents us from the main entrance the linear path over the pre-existences where a vestibular area, a living room and later a work area are added, by demolishing the slab of the second bay we were able to illuminate and ventilate the spaces in a natural way. Most of the carpentry was restored to be reused and given a new life.
Communications between the spaces can be through gardens and trees that existed on the property, as well as through the interior of the house, achieving two transitions and ways of living the spaces.
The garden of the arches connects to the kitchen/dining room space, which in turn connects to the social area where the pool is located, a space for enjoyment and relaxation. In the back of the house there are two guest bedrooms with garden and bathroom. Separating the guest area from the social area for greater comfort.
Finally, the union between the main building and the guest area is achieved by the preservation of the existing vegetation that gives the project a balance between architecture and nature.
A house that is always lived from the inside to the outside, looking for the enjoyment of the spaces through its natural winks that gives us the preexistence.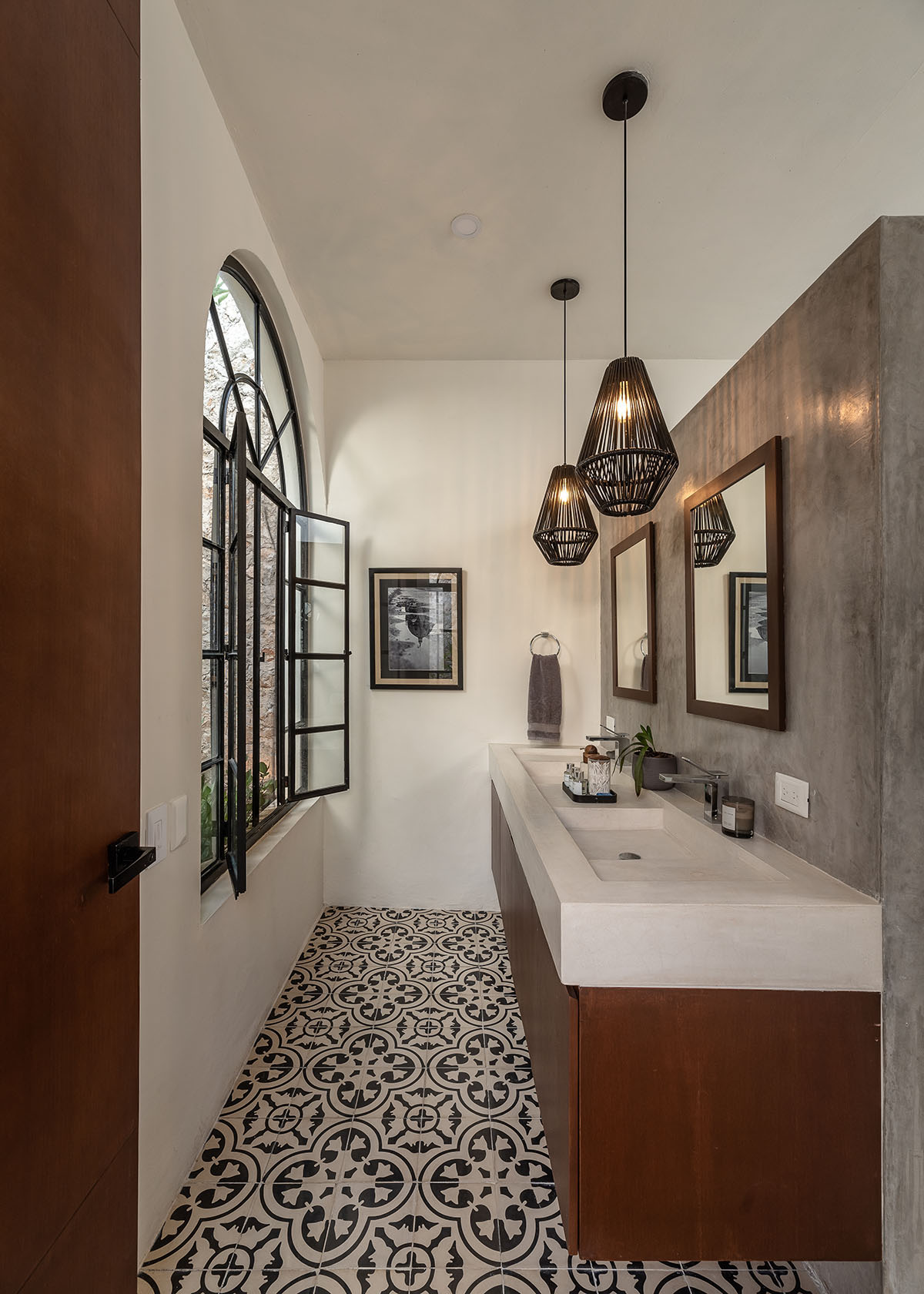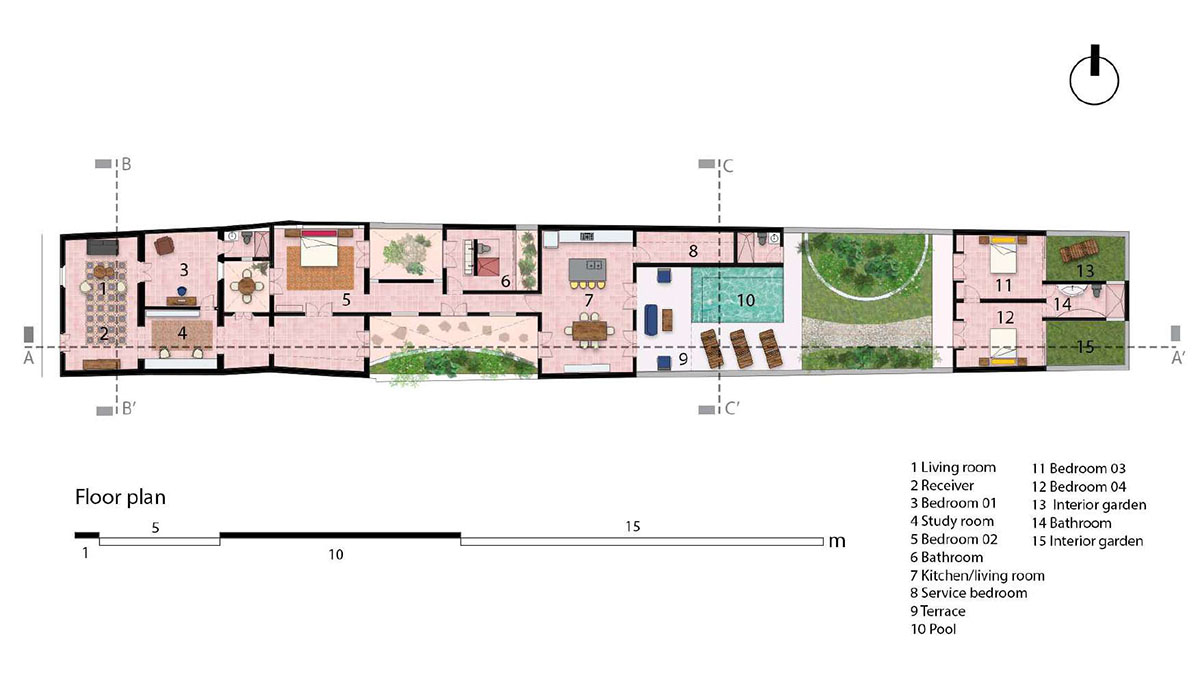 Floor plan
Section-B
Section-C
Façade
Taller Estilo Arquitectura recently completed a house with a conducting wall that frames the vegetation on the other side of the house in Merida, Mexico.
Project facts
Project name: Pitahaya House
Architects: Taller Estilo Arquitectura
Location: Mérida, Yucatán, Mexico
Size: 296m2
Architecture team: Víctor Alejandro Cruz Domínguez, Iván Atahualpa Hernández Salazar, Luís Armando Estrada Aguilar
Construction: Juan Diaz Cab, Martha Acosta Pech
Engineering: Juan Diaz Cab
Collaboration: Andrea Balam Lizama, Jorge Escalante Chan, Juan Rosado Rodríguez
Construction year: 2022
All images © Manolo Solís.
All drawings © Taller Estilo Arquitectura.
> via Taller Estilo Arquitectura