Wooden cabin by Madeiguincho is nestled among trees like an "abstract box" in Portugal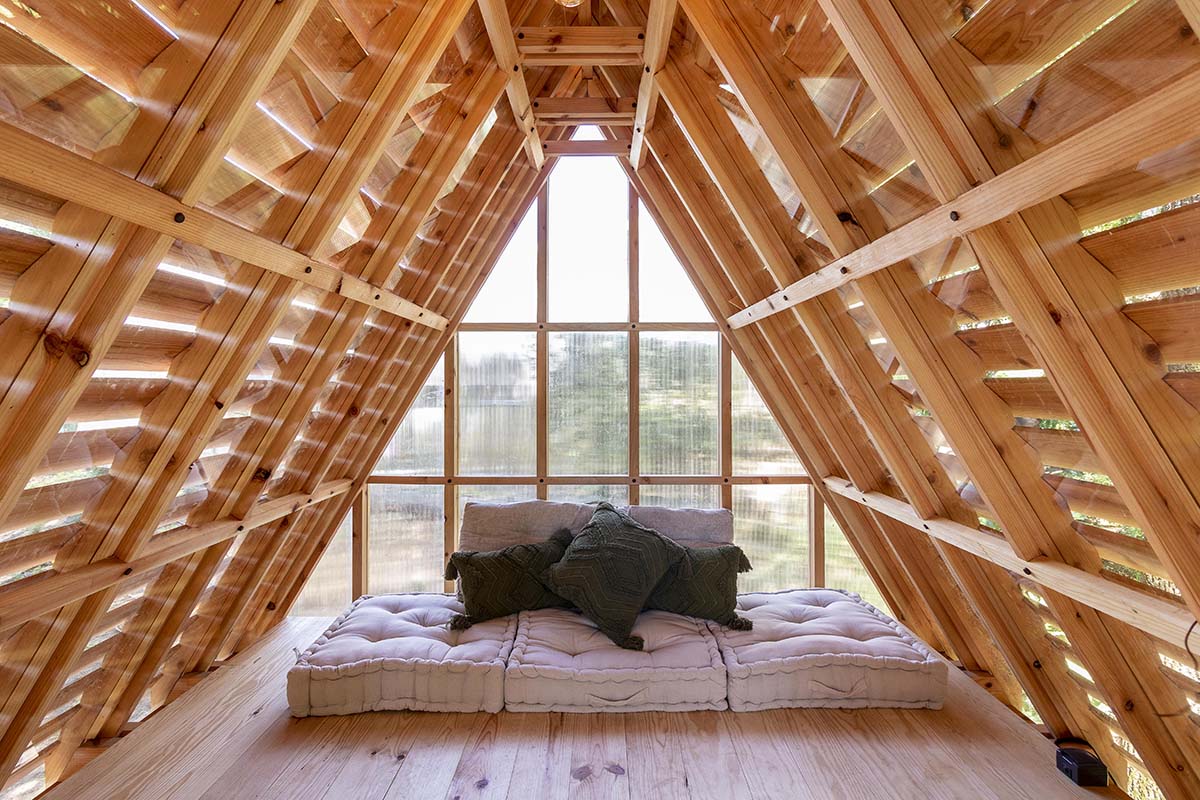 Portuguese architecture practice Madeiguincho has built a wooden cabin nestled among trees, resembling a floating abstract box in Cascais, Portugal.
Named Patina Garden Studio, the 18-square-metre cabin has a 40-square-metre plaform lifted from the ground, while the platform also runs through the existing tree.
The single-storey cabin houses a mezzanine level and is connected to the outside through a small triangular window with a slide.
Wandering through a sculpture garden, a path leads visitors to a floating platform where a translucent object stands gracefully.
Described as a sculpture, the studio defines the cabin as "an abstract box" that floats among the trees, thanks to its reflecting feature with lights and shadows.
"Patina Garden Studio invites children to discover and embrace a world of play," said Madeiguincho.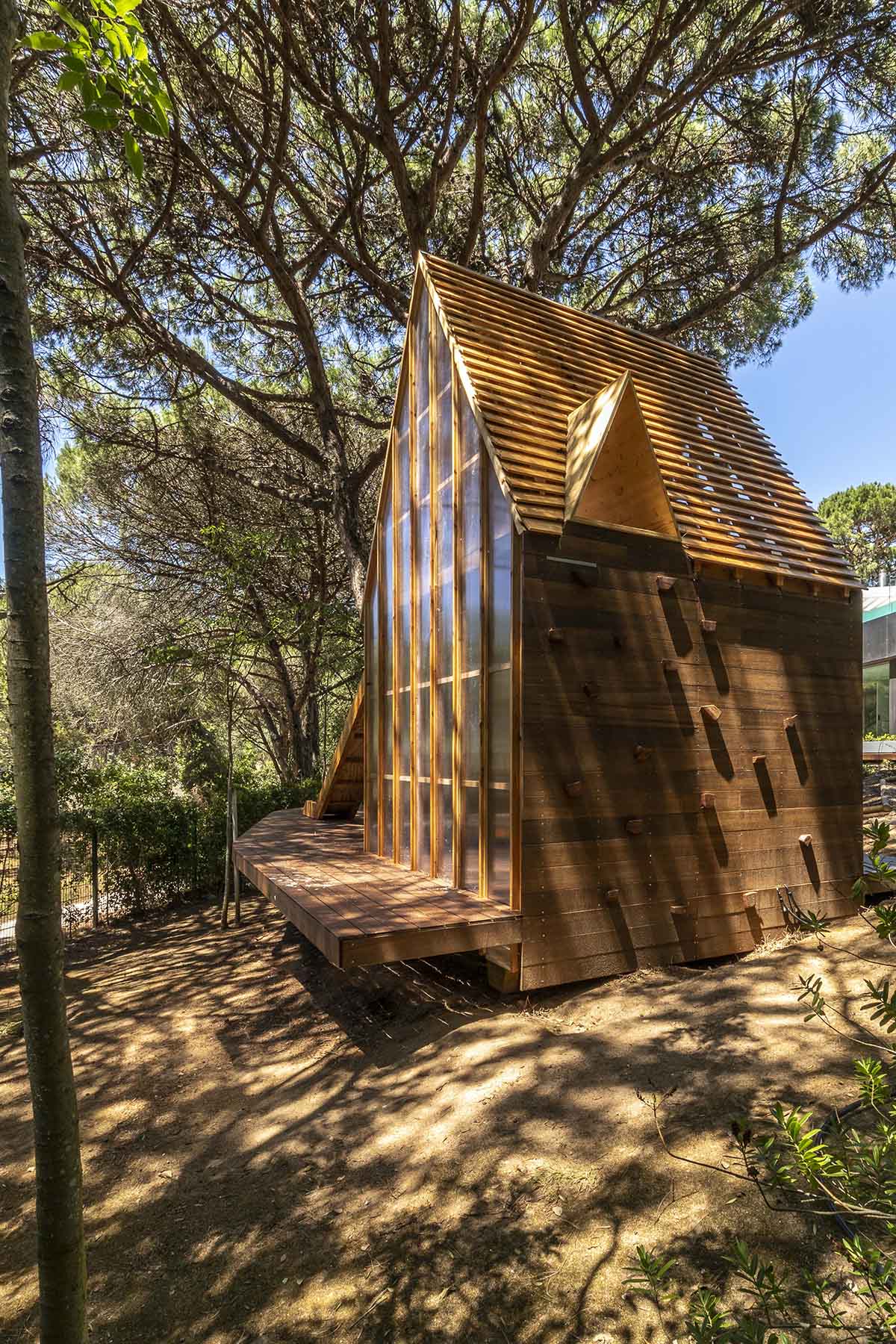 Approaching the house, visitors are invited to enter through a corner sliding door.
The cabin is differentiated by the rhythmic patterns of the wood structure, while the translucent walls create a play of shadows and light shimmering through the space.
"Once inside, the air carries the soothing scent of Japanese cedar."
"The wooden structure, carefully crafted, frames views of the garden, blurring the boundaries between indoors and outdoors," the studio added.
The interior unfolds an upper floor for exploration: a ladder leads visitors to the gable roof where they can reach a special, more enclosed room with connections to the outside through a big slide on one side and an exterior climbing wall on the other.
In this project, the studio's aim was to explore the harmonious connection between architectural design and wood craftsmanship in a special surrounding environment, creating a seamless blend that defines the essence of this sensory-stimulating space and inspires children's imagination.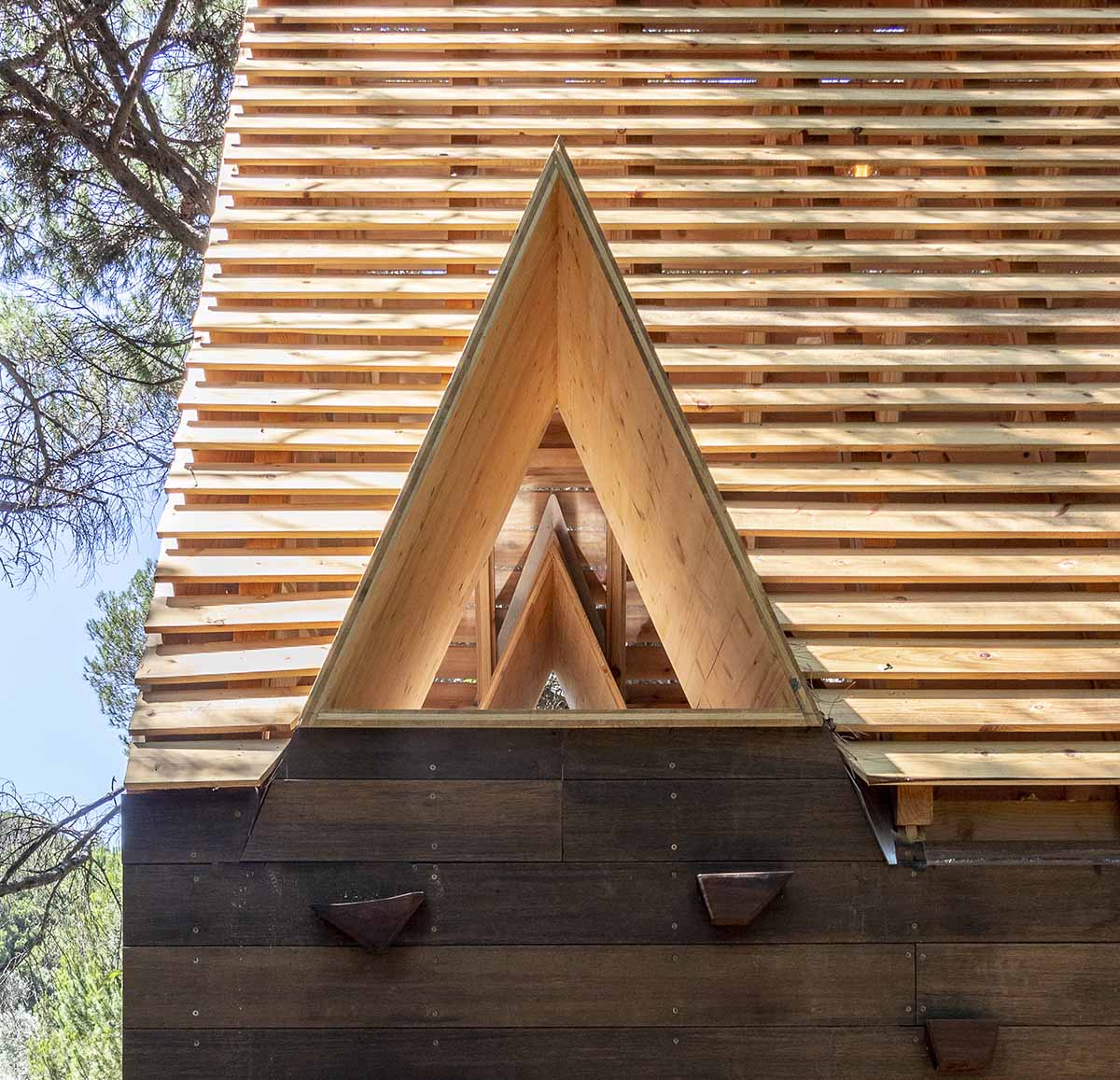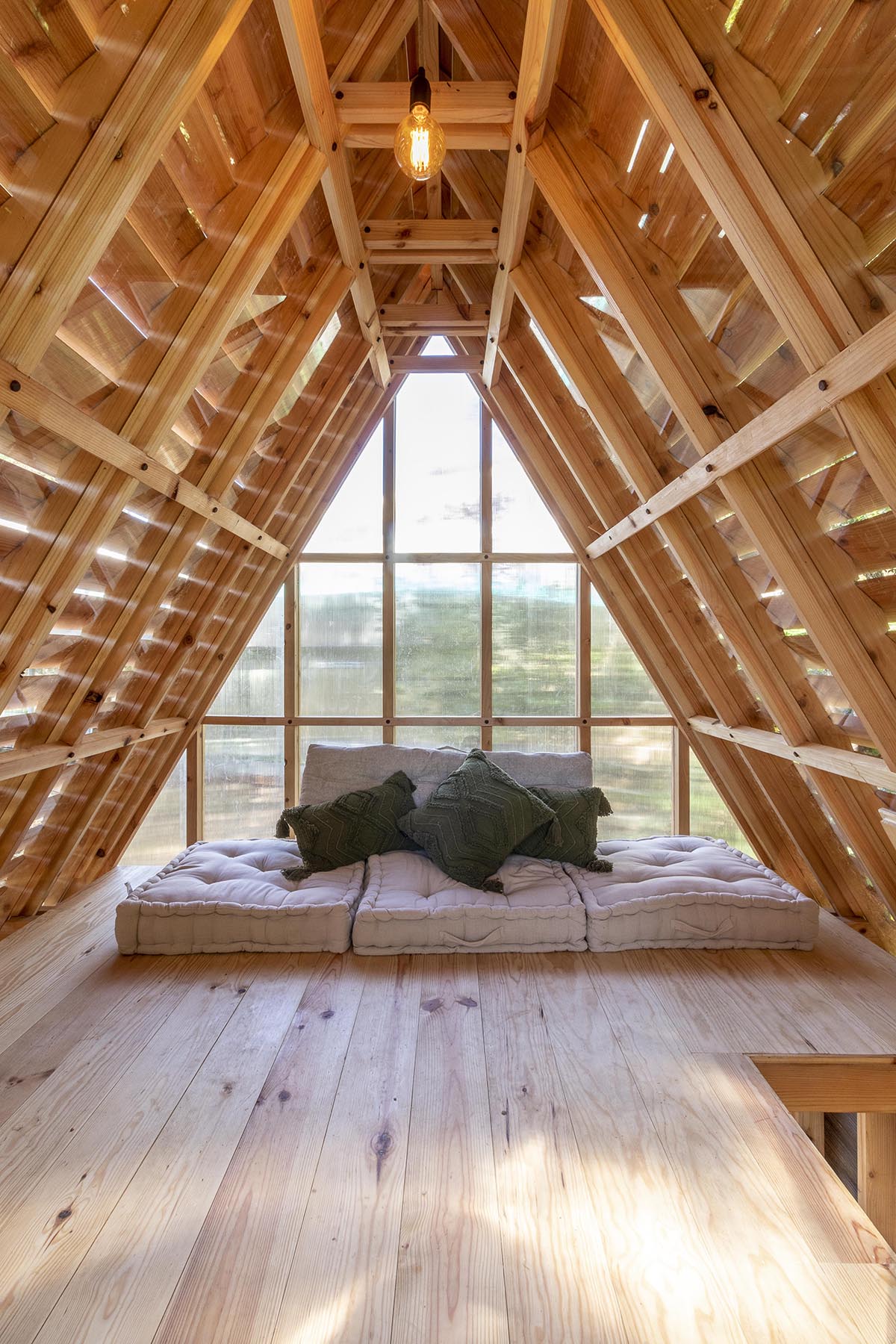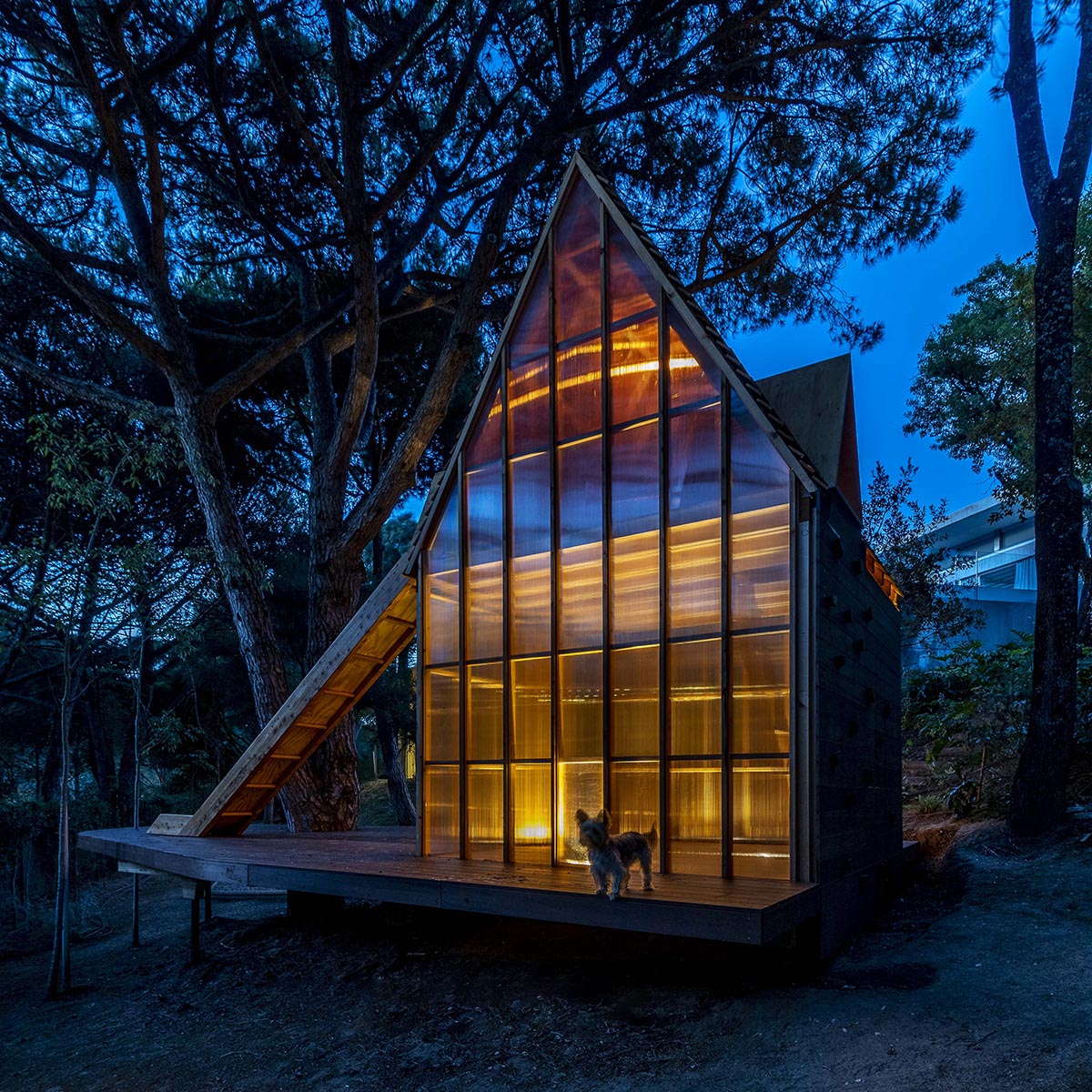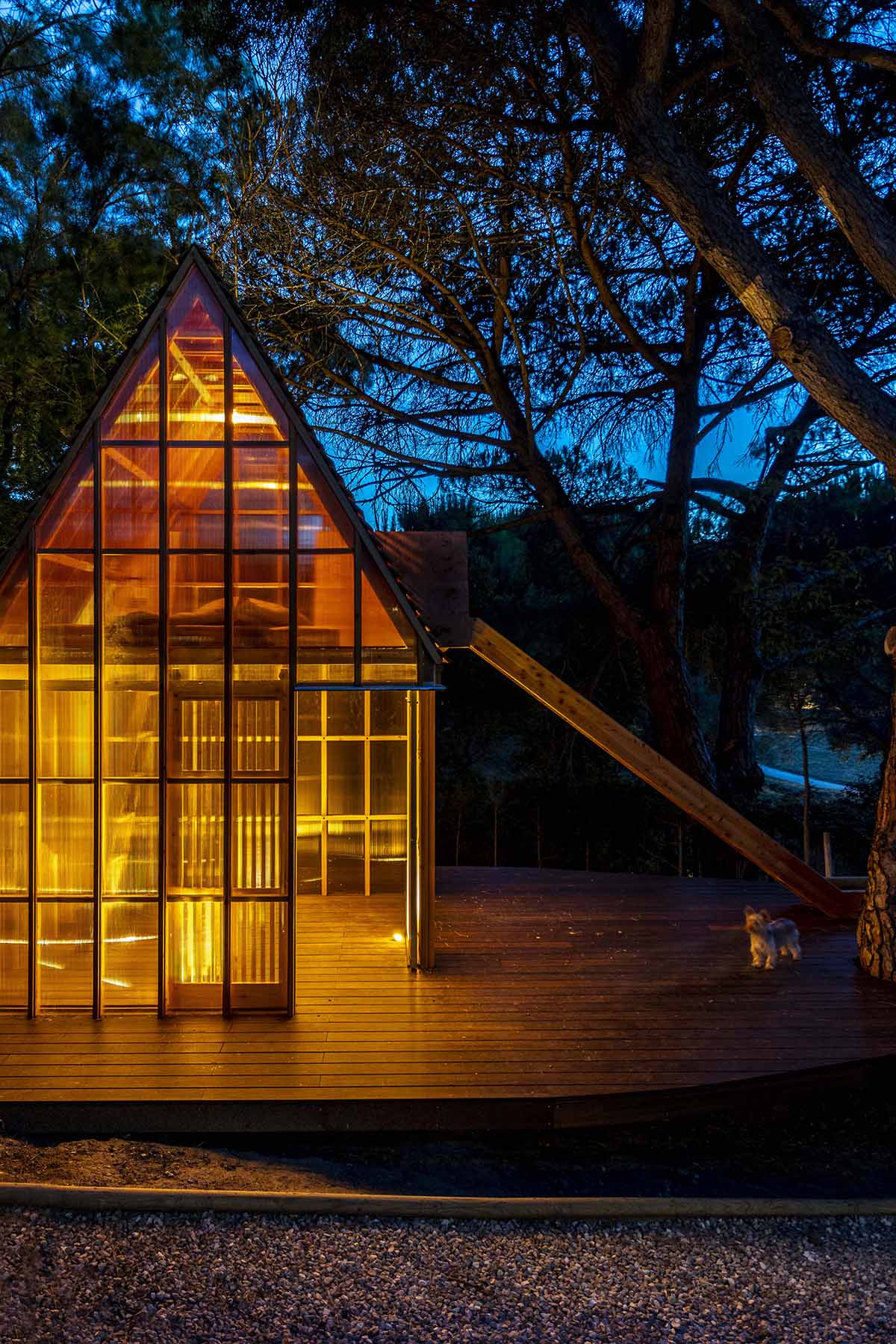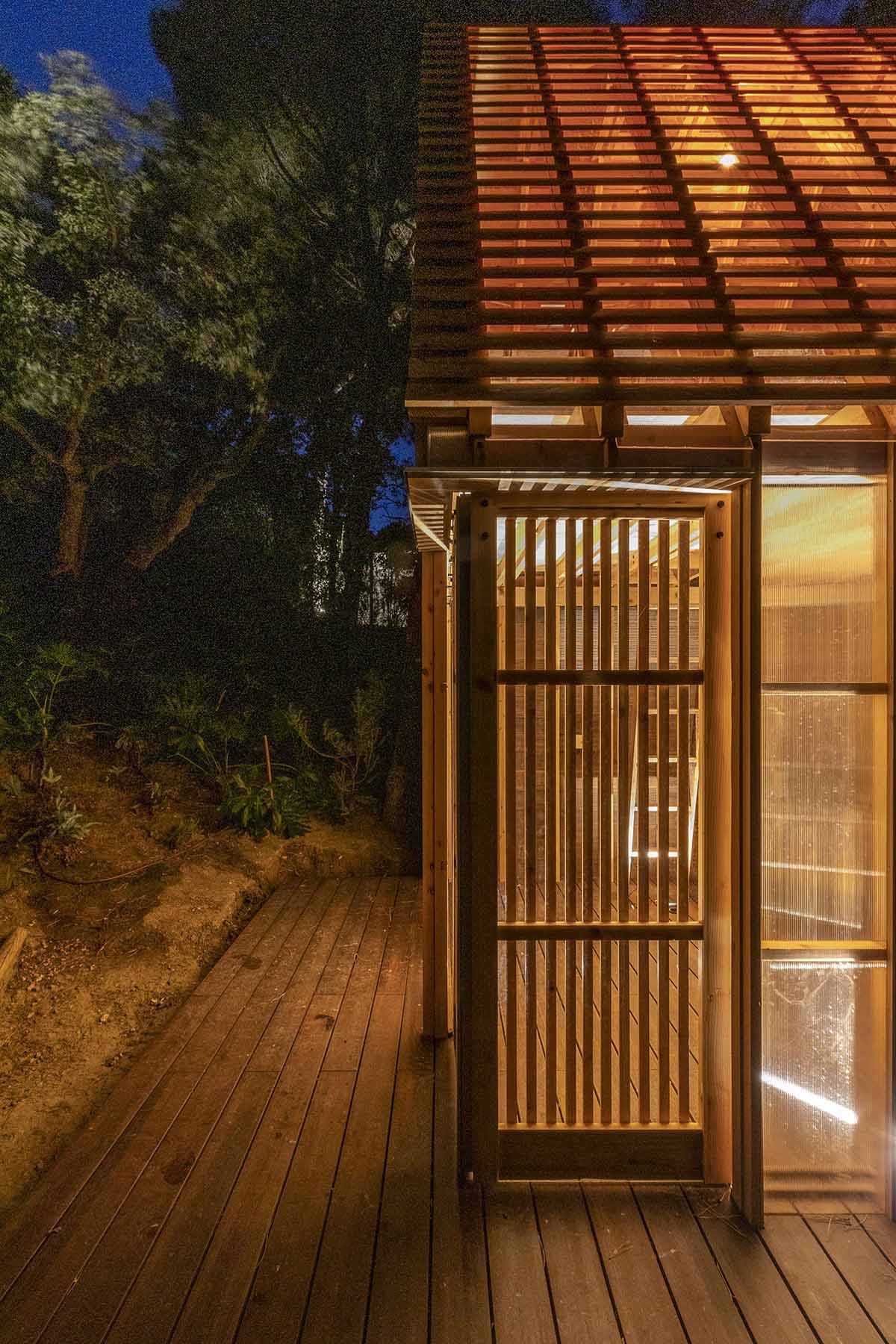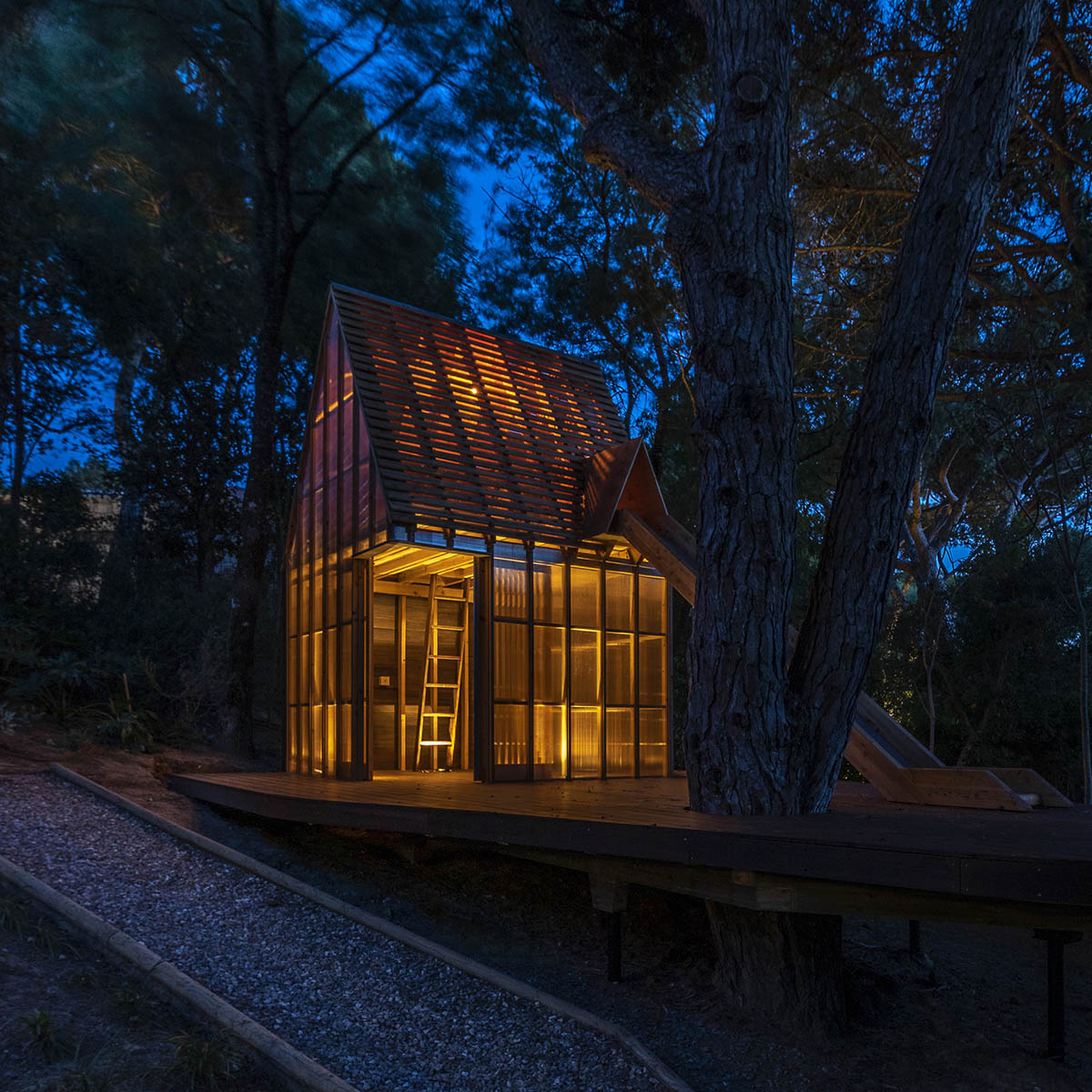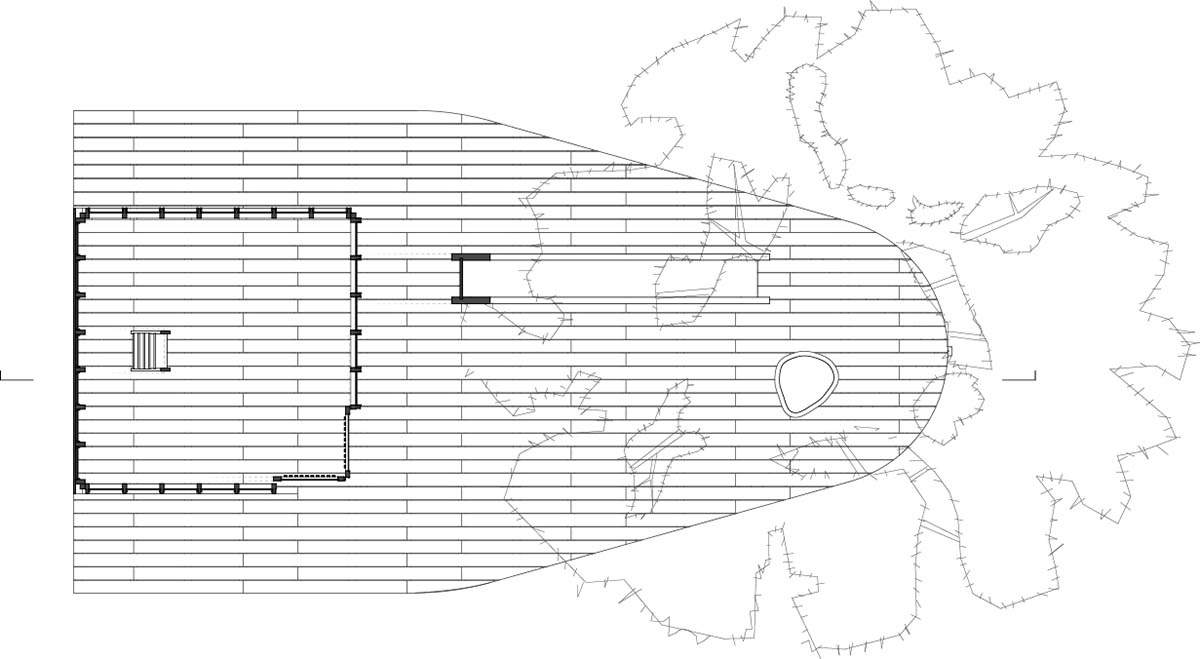 Ground floor plan
First level plan
Section
Elevation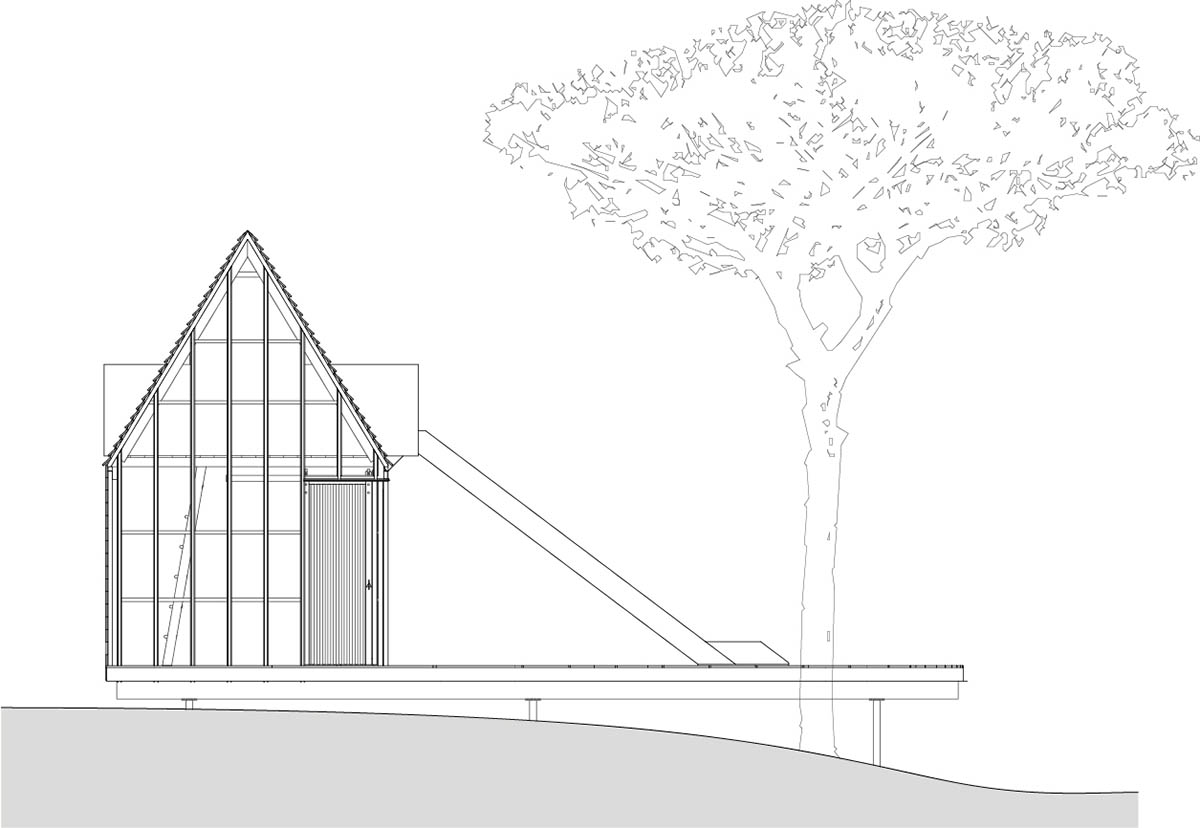 Elevation
Project facts
Project name: Patina Garden Studio
Architects: Madeiguincho
Location: Cascais, Portugal.
Completion Year: 2023
Architects: Gonçalo Marrote, João Brás, Nicholas Sartori Gennari
Master Carpenters: João Marrote, Rui Peixoto
All images © João Carranca.
All drawings © Madeiguincho.
> via Madeiguincho