Archipreneurship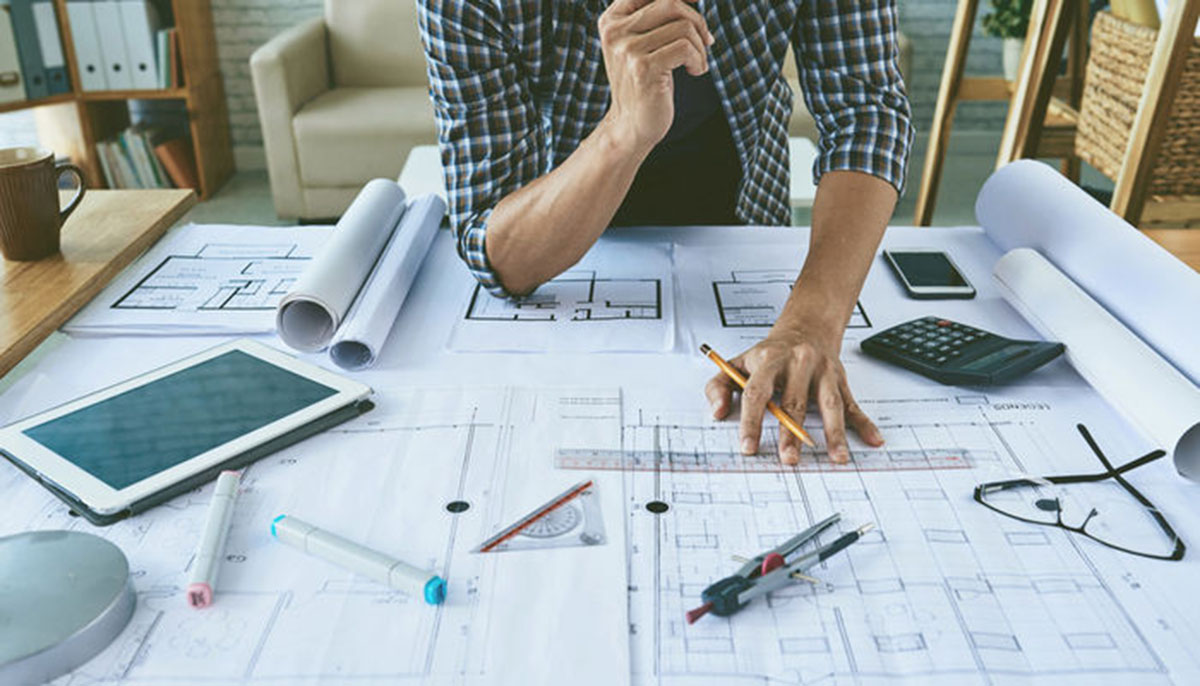 "I love to dream since my childhood, dream about the unreal world, a utopian planet."
These are the words of a fresh graduate here in Bangladesh. Suddenly the boy asked, "I have passed, but what should I do now!".
Should I start independently or start working for someone else?
What should the portfolio be like? Or go abroad to do a masters!
Sad but true, these are widely asked questions in our country. Then and there I asked him, what are the responsibilities of an architect?
Without hesitation, the boy replies, "Design the building", his eyes burst into wonder, what kind of question is that!
"Many of us are in such a dilemma after graduation"
There is a huge difference between practicality with our rigid education system. In this part of the world, unfortunately, families put pressure to become doctors or engineers (civil or electrical), and in some cases, not being able to get a government job is considered the ultimate failure.
Why you are studying in a subject, what is its future, whether you like it or not, and above all considering the scope of family and social cooperation, you have to decide on the desired subject from a suitable university and move forward based on a specific plan; Proper planning is fundamental, especially programs like architecture that is complex and a long-term (5 years)commitment.
"In Bangladesh, either you design a building or you are not considered an architect"
Here in Bangladesh, either you design a building or you are not considered an architect. However, you can be involved in versatile potential professions and that's the beauty of architecture. Architectural education allows you to go from interior designer to yacht designer, even from set designer to filmmaker.
Any student of architecture is particularly adept at solving real problems as we are asked to design such potential projects to ensure the balance between the coexistence of daily life with culture, society, nature, people, and other living organisms. Hence the architects are evolving with a modern lifestyle, therefore more and more unpredicted issues pop up. However, in the current situation, the best use of the latest technology can ensure the balance between nature and man-made structures.
But then comes another question, is it just the idea?
For example, let's say you can cook very well. Every day you design new recipes and enjoy them with your family with satisfaction. But is that enough to launch a restaurant?
No, definitely not.
That means, it's not only about how groundbreaking your idea or design is, it is also important to reach out to the potential client; business planning is a must.
"Online users' entrepreneurial tendency has increased phenomenally in Bangladesh"
In the last decade, online users' entrepreneurial tendency has increased phenomenally in Bangladesh, many successful businesses have been launched as well. However, these brains are from the IT & business domain; yet architects are playing the audience role. It's a global crisis.
Even then, not to mention some local and international archipreneurs, like, a source, a new venture of Architizer, started as a platform and portfolio site for architects and designers. Since its inception, 40,000 architecture firms have uploaded more than 120,000 projects, valued at an average of 33 million. Source's founders, architects Mark Kushner and Matthias Holwich have created this huge database of various projects and firms that is called the "Amazon for Architects." The source's goal is to create an online marketplace for architects, which will connect with product sellers and manufacturing companies. They also raised new investments from architects such as Bjarke Ingels, founder of BIG and Jürgen Mayer H. and are working on the business development of well-known firms such as Studio Gang and SHoP Architects.
In 2017, the architects raised $7 million in Series A financing. Los Angeles-based startup Furnish, on the other hand, is committed to building a 100 billion furniture industry and diversifying the way people use furniture in everyday life. The subscription-based platform has raised 50 million in investment so far. According to the American Environmental Protection Agency, EPA, 9.6 million tons of used furniture is discarded in the United States each year; and the main goal of Furnish is to make this discarded furniture recyclable.
Image courtesy Pinterest
In neighboring country India, on the other hand, 21-year-old Ritesh Agarwal, who is not a student of architecture, developed the online hotel room booking platform Oyo Rooms from a bitter hotel experience in 2013, which is currently a company worth about 1 billion. Oyo's journey begins with the idea of a new version through the modern interior design of old or dilapidated hotels. In 2020, he was listed as the 2nd youngest billionaire in the world, and received the "Business World Young Entrepreneur Award".
Image courtesy of Bhumijo
Locally one of the most successful ventures is Bhumijo, founder Farhana Rashid, is an architect by profession and at the same time an entrepreneur; is playing a leading role in ensuring public sanitation services in Bangladesh. According to Bhumijo, Dhaka needs to have at least 3,000 public toilets for the general public, while there are currently only six (Information - Action Aid Bangladesh), most of which are unusable.
Bhumizo is currently working with various government and non-government organizations, including the Dhaka City Corporation, INGOs, to raise investment funds, and to design and renovate public toilets in major cities in and outside Dhaka. Moreover, for the successful implementation of Idea, Bhumij has received an award from UNDP Bangladesh in the "Smart City Week 2017" program in 2016.
Image courtesy of Garbageman
Fahim Uddin Shuvo, the founder of Garbageman, now widely known as an impact start-up in Bangladesh, graduated with a degree in architecture and began his journey in 2015 with a grant fund from the ICT ministry. Garbageman is currently working on recyclable waste in collaboration with the ICT, USAID, the World Food Program, and various domestic and foreign organizations. Recently, during the Covid-19 period, the organization undertook a three-month program to create self-reliance among the Rohingya community, and later organized an exhibition of recyclable products made by the locals.
Above all, to be an entrepreneur, one needs to have enthusiasm, fearless self-confidence, and outstanding self-motivation. In that case, a few things need to be put into practice:
- Talk to industry experts or experienced people,
- Search for more information i.e. read more, maybe it is a book, article or magazine,
- Attend entrepreneurial events, or watch online,
- Keep the morale to solve new problems or challenges,
- Try to know every aspect of a business, in which case getting a job plays a very helpful role,
- Do the networking, and keep them posted,
- Build a potential team and have full confidence in the team,
- Develop an idea, design a business strategy, and get down to business on a trial-arrow basis,
Several local organizations have sprung up to make your idea a reality as a successful business organization/enterprise, most notably the ICT Ministry's Idea Project, Start-Up Bangladesh, Bangladesh Angels, and so on. However, based on your idea's typology, you need to decide what kind of organization you will invest in or whether you will need investors from the international industry. Moreover, several programs have been launched in the country for entrepreneurship training, specifically Grameen Phone Acceleration, Bangla Link IT Incubator, Idea Program from ICT, and many more. Recently, some international acceleration programs (Founder Institute, She Loves Tech) have also started their activities in Bangladesh.
At present, with the advent of Covid-19, the country's economy is in dire straits. There has also been a recession in the housing sector. Many have lost their jobs in architectural firms, and many are working for a fraction of their wages. However, the market demands critical urban problem solvers, and there is a huge gap right now.
In this case, if you want to see yourself as an entrepreneur, if you want to start your own successful business/enterprise, then this is a perfect time. Maybe soon, the billion-dollar architect in Bangladesh will also play a helpful role in taking the country's economy one step further.
Top image courtesy of freepik.