DJarquitectura adds sculptural staircase to university's courtyard to facilitate different uses
Spanish architecture practice DJarquitectura has added a concrete, sculptural staircase to the courtyard of the University of Malaga in Spain.
Named Improvement In The Courtyards Of The University Of Malaga, the 570-square-metre project emerges as a renovation and extension of an outdoor space connecting three disparate buildings from different periods at the University.
As the architects emphasize, each of these university buildings is a free and autonomous design, which have generated an organization of voids occupied by roofs and facilities, offering a desolate appearance.
DJarquitectura was commissioned to improve these courtyards increasing use and engagement by the students in the university. The architects designed a spiral and sculptural staircase in one of the courtyards to connecting different levels of the buildings, while extending the use of the classrooms to the outside.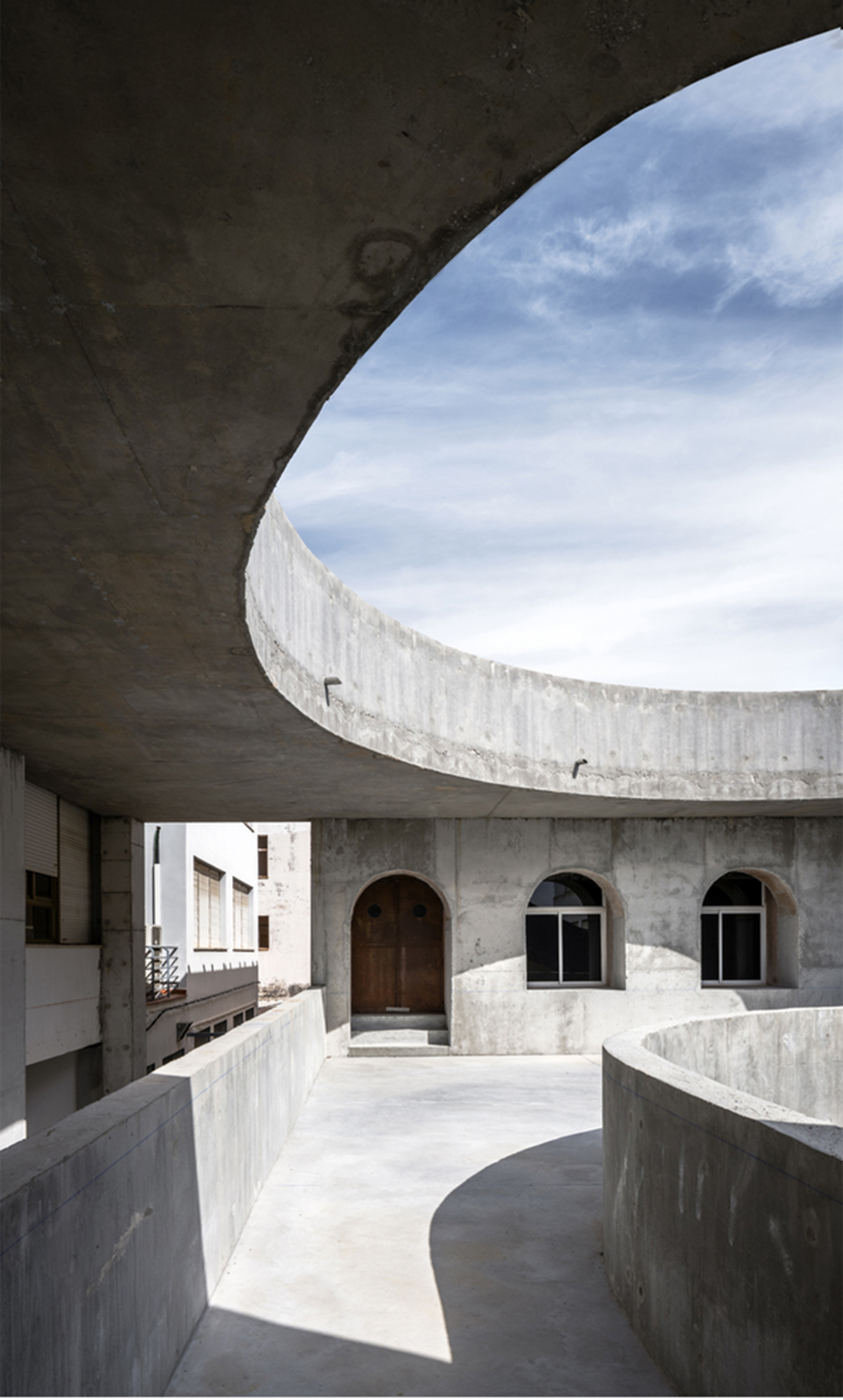 The studio said: "there is the intense use by students, which due to its decadent semblance is a sign of inspiration and creativity."
The project brief consisted of eliminating the existing structures and renovating the facilities, as well as preparing them for adequate use and building a reference place for acts and artistic presentations.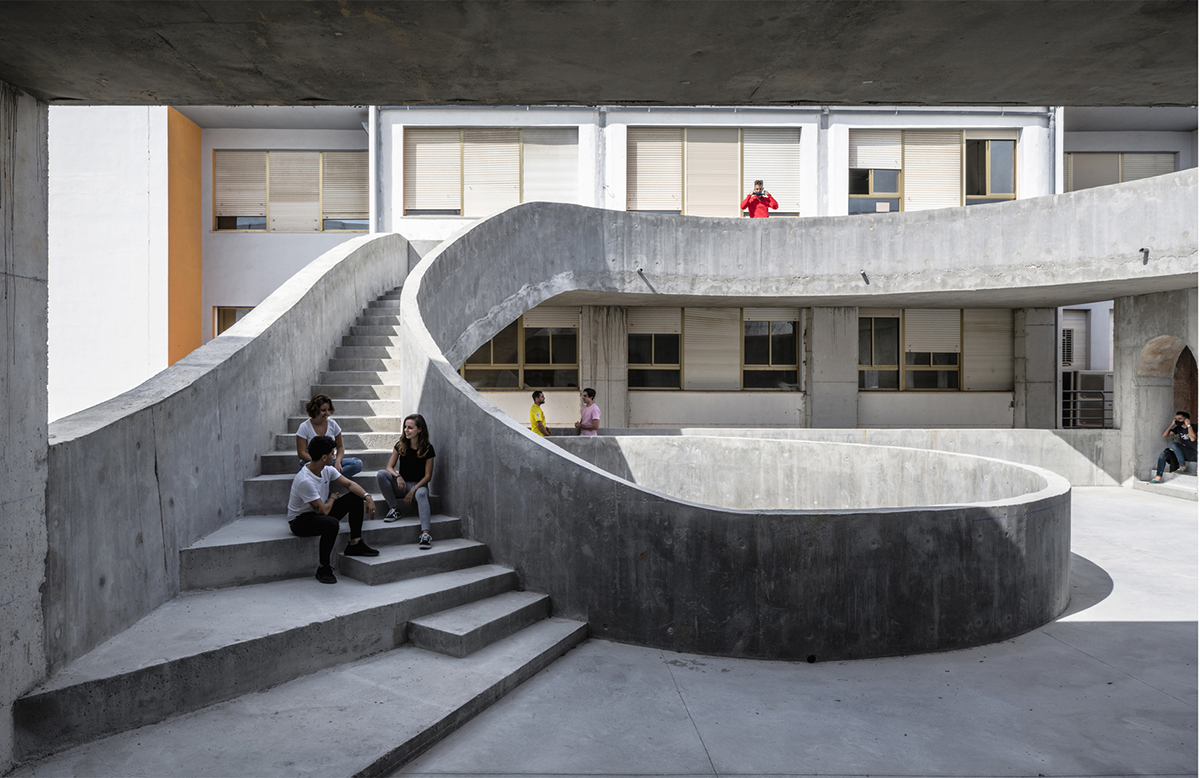 By considering these requirements, the studio thought that the staircase must connect the different buildings, facilitating their relationship, accessibility and evacuation.
They replaced the existing floor with a new one that resolves accessibility and recovers the original levels of the accesses.
A concrete structure was embedded in one of the courtyards, with simple rhetoric and complex technology, a floor that curls upwards looking for the different levels of the buildings.
Some platforms and stairs have variable widths that allow to extend the use of the classrooms to the outside, as the architects noted.
"An architecture built only of bone, without muscles or skin," added the firm.
"That floats from its perimeter releasing the ground, with two walls that are attached to the buildings, creating a whole a new identity for this courtyard, transmuting the existing gaps with another language."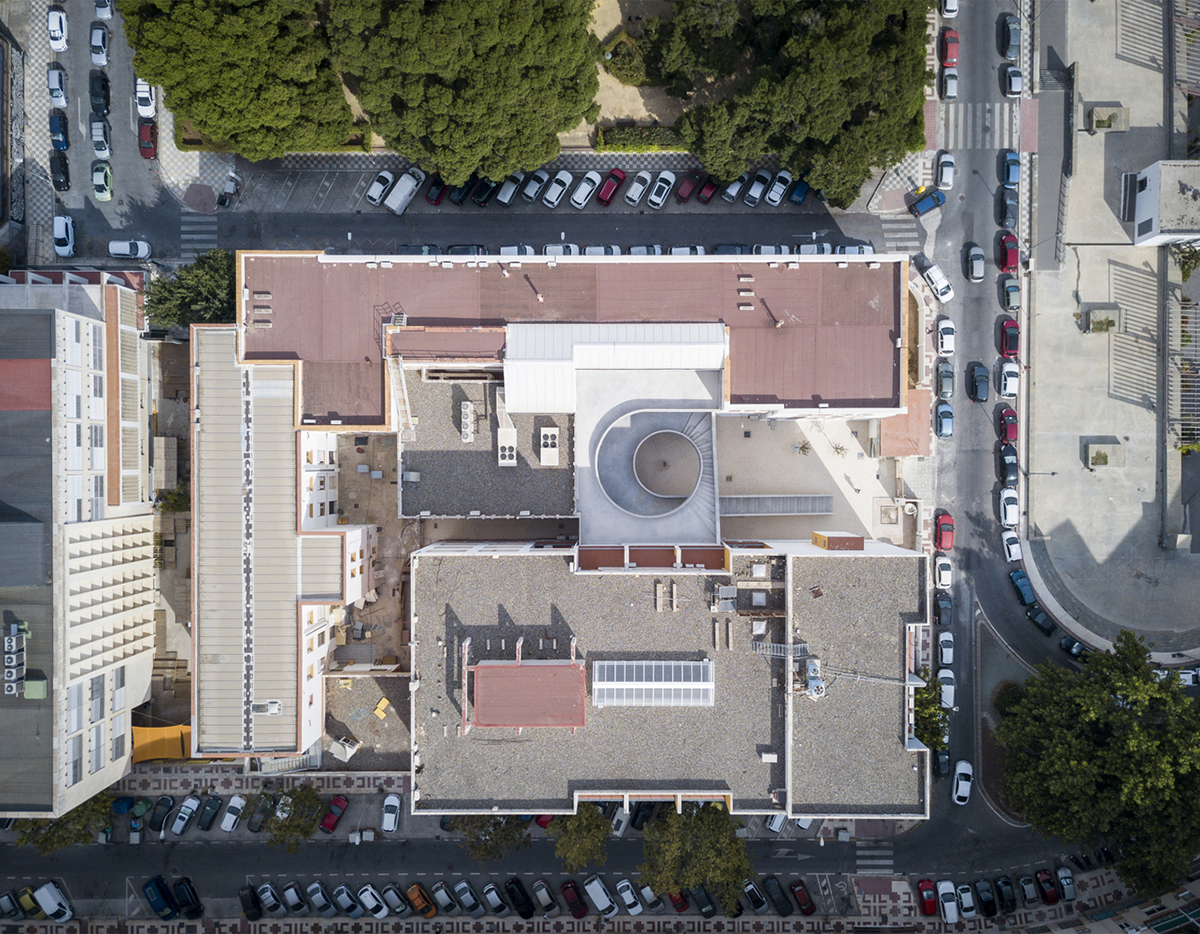 Image © Nicolas Díaz
Image © Nicolas Díaz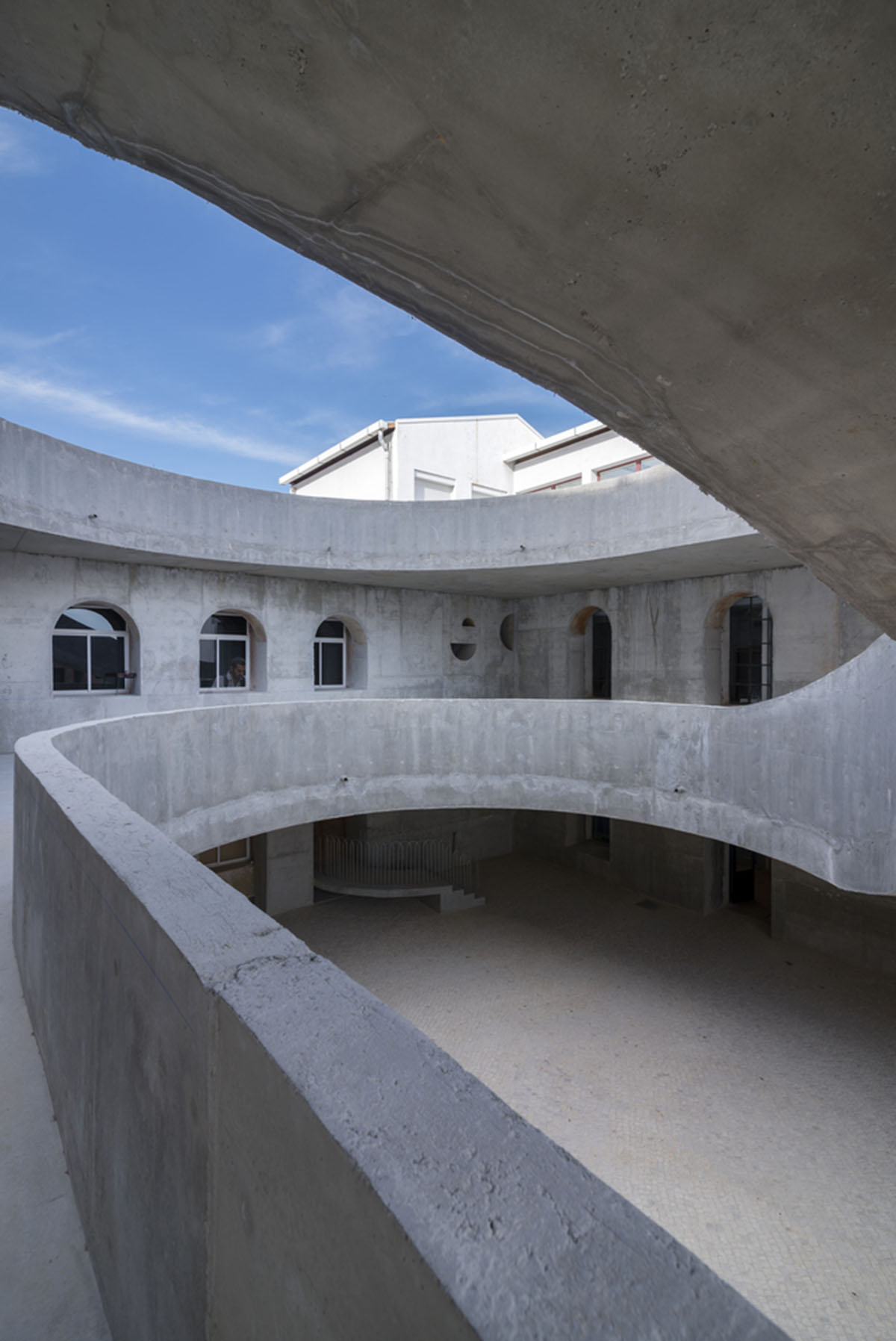 Image © Nicolas Díaz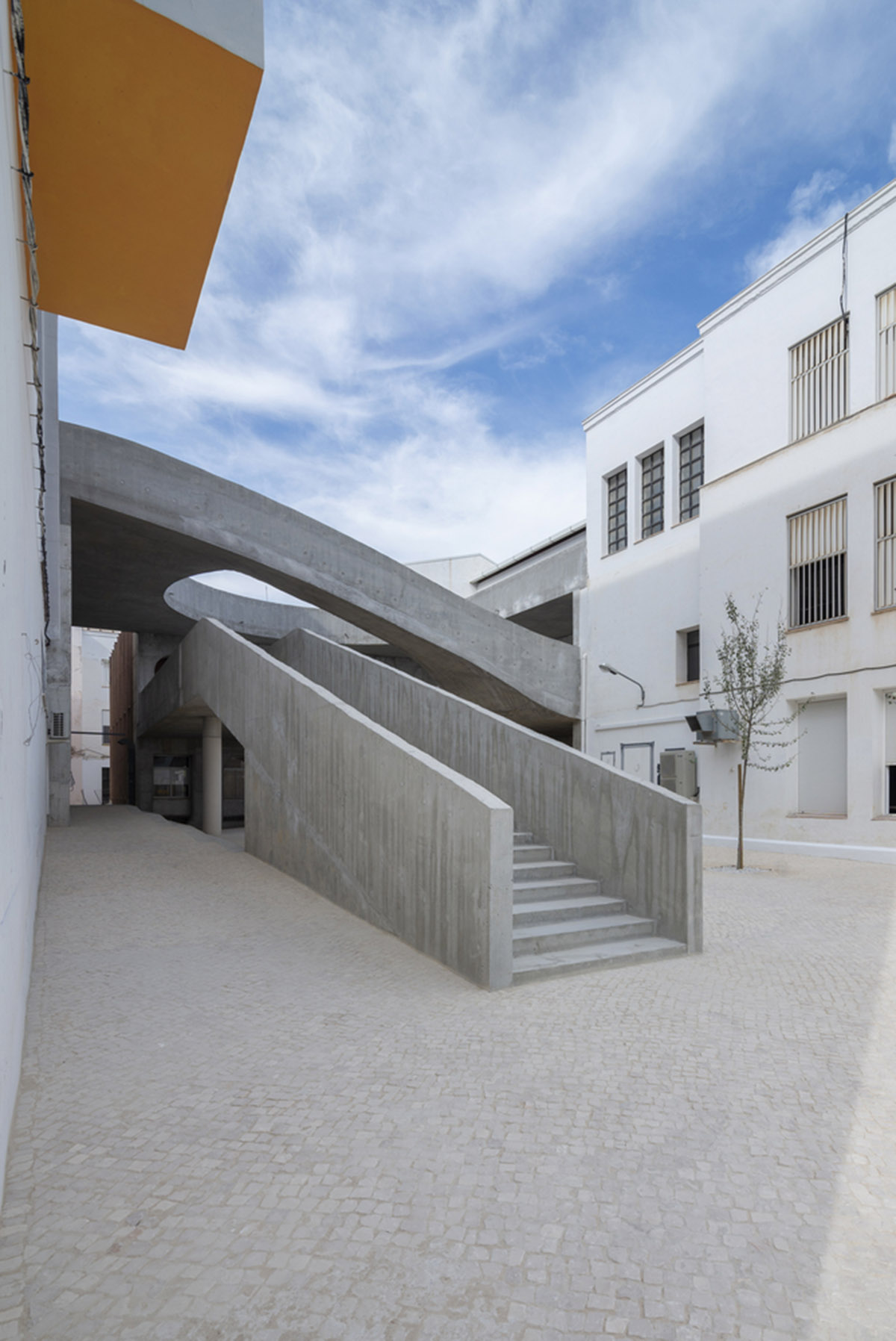 Image © Nicolas Díaz
Floor plan
Ground floor plan
Demolition floor plan
Detail plan
Screen plans
Perspective
Project facts
Project name: Improvement In The Courtyards Of The University Of Malaga
Architects: DJarquitectura
Location: Spain
Size: 570m2
Date: 2020
All images © Jesus Granada unless otherwise stated.
All drawings © DJarquitectura
> via DJarquitectura