Summer house by BELLAFILARQUITECTES features semicircular vaults clad in green tiles in Spain
Barcelona-based architecture practice BELLAFILARQUITECTES has designed a summer residence that features semicircular vaults clad in green vitrified tiles in L'Escala, Spain.
Named S2 House (or Casa S2), the 204-square-metre residence was designed for a couple with two children.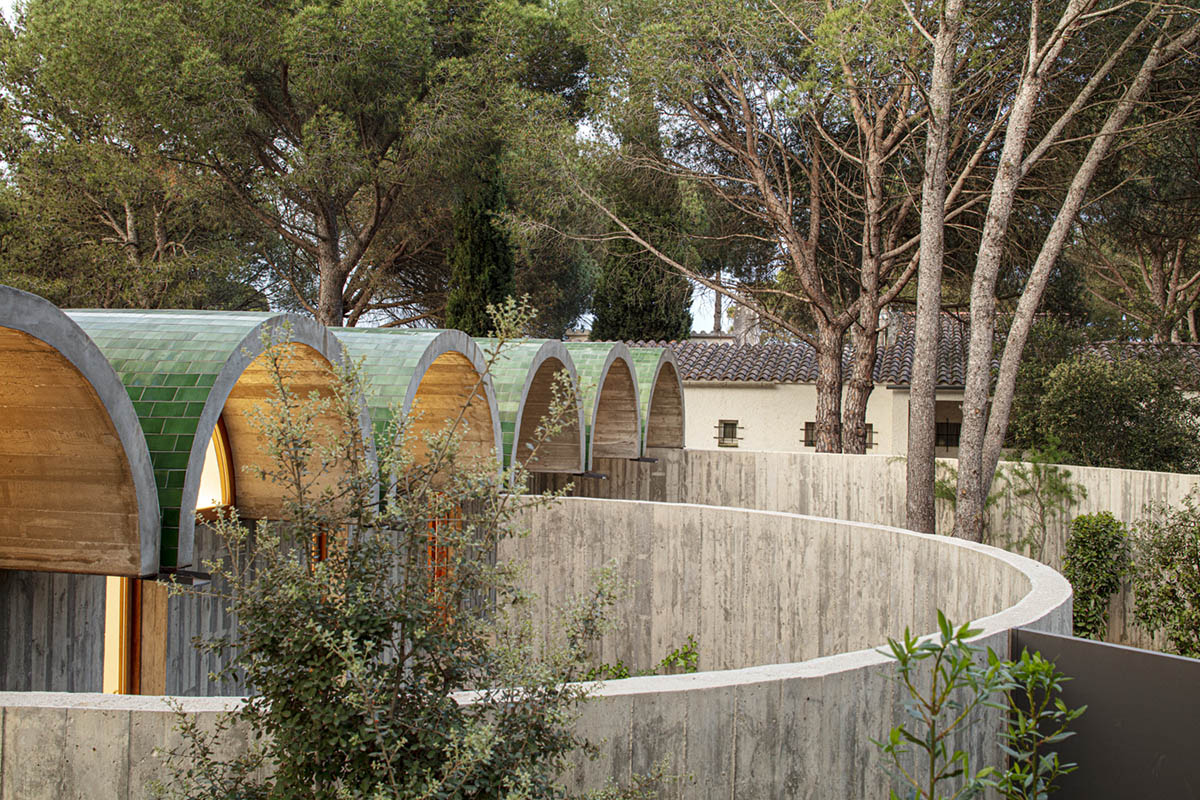 The building, which takes privacy at the center of the design, creates its own architectural language through its introverted structure and ensures to be noticed with its roof system.
Designed as a detached house, the building was conceived as a single-storey structure that complies with the local urban planning regulations at site.
In addition, the architects wanted to maintain the pre-existing trees that are part of an extensive pine forest that already existed before the urbanization of the area and integrated the trees into the building. It is located in the "Els Emperadors" sector in the municipality of l'Escala, province of Girona.
"The plot is located a few meters from the beach so the access road to the house is very busy in summer," said BELLAFILARQUITECTES.
"Therefore, one of the premises of the project is to protect the privacy of the occupants, both when they are inside and outside the house."
The projection of semicircular vaults continues as the rotating walls on the front façade and forms the garden of the house. With this, the walls also provide privacy for the residence.
The height of the structure reaches at 2.10 m height and is made of textured reinforced concrete, these walls support the roof system formed by semicircular vaults cantilevered over the south façade.
The upper surfaces of the vaults are clad in green vitrified tiles that were manufactured in La Bisbal, Girona. "The formwork of the walls has been assembled with saw-cut pine planks, which gives them a coarse, matte texture in contrast to the satin surface of the tiles," the architects added.
The concrete walls extend beyond the interior spaces generating two semicircular courtyards, one contained within the other, shaping two spaces of different scales and character that protect from the view of the street both the daytime use area and the bedrooms.
The functional program consists of a living-dining room and three bedrooms facing south and a kitchen and two bathrooms that, like the entrance hall and the entrance, face north. The building is completed with an additional space used as a storage-laundry room.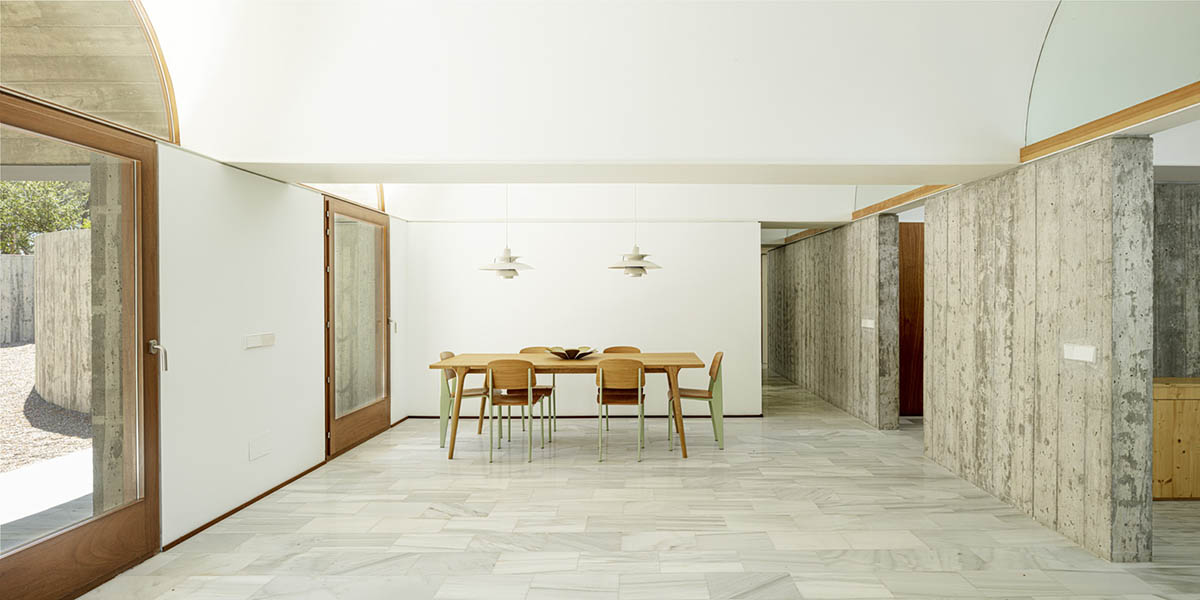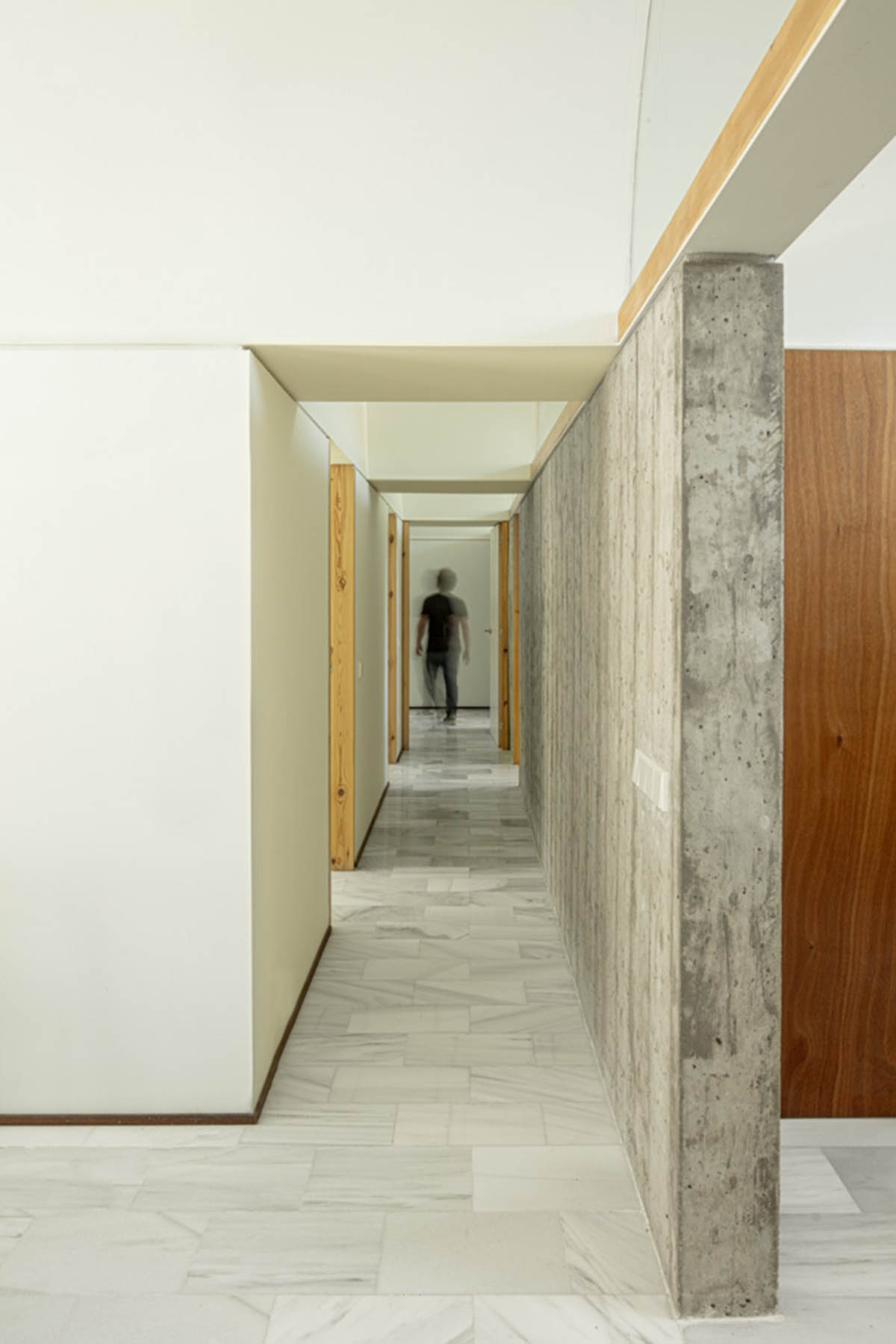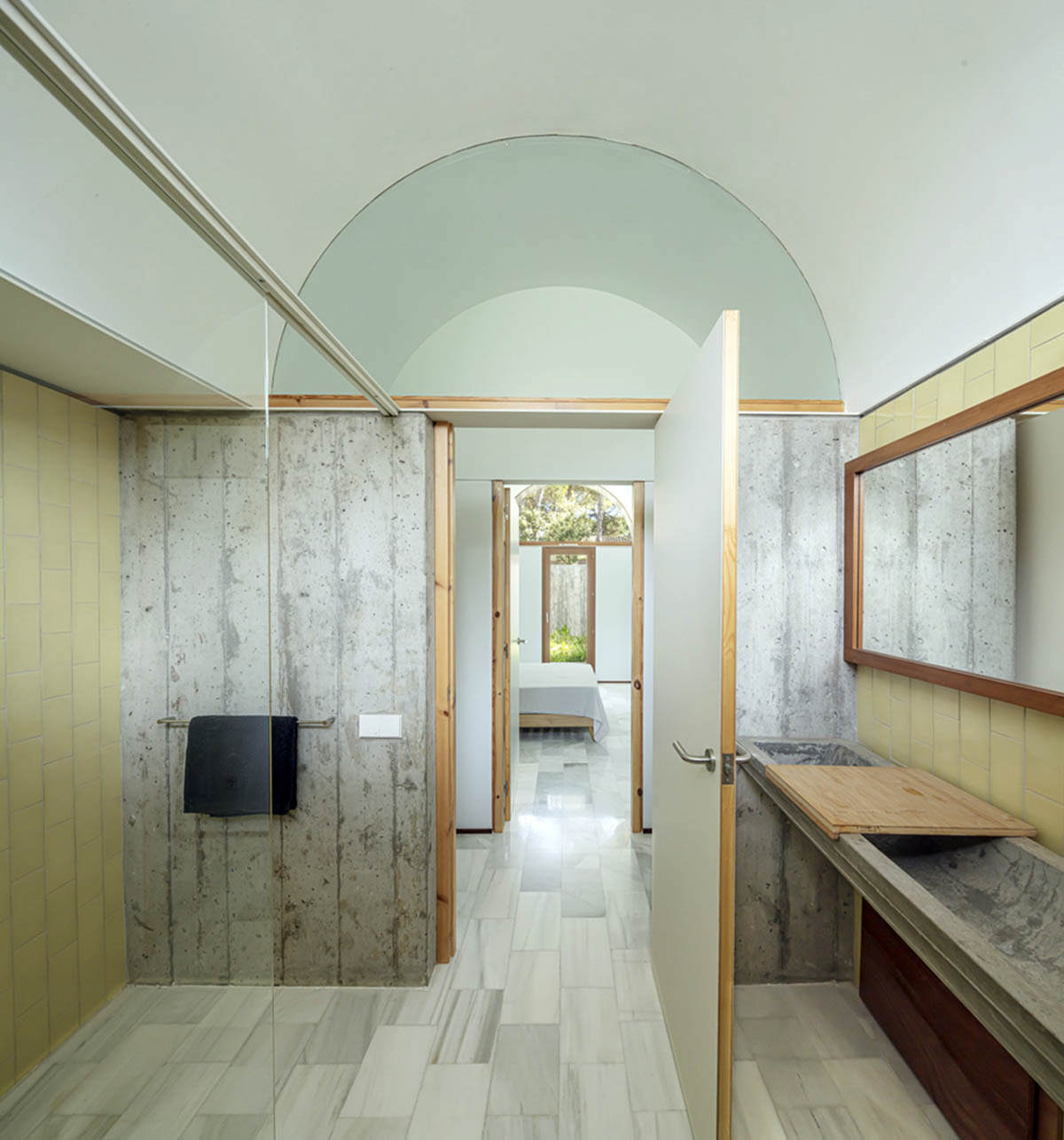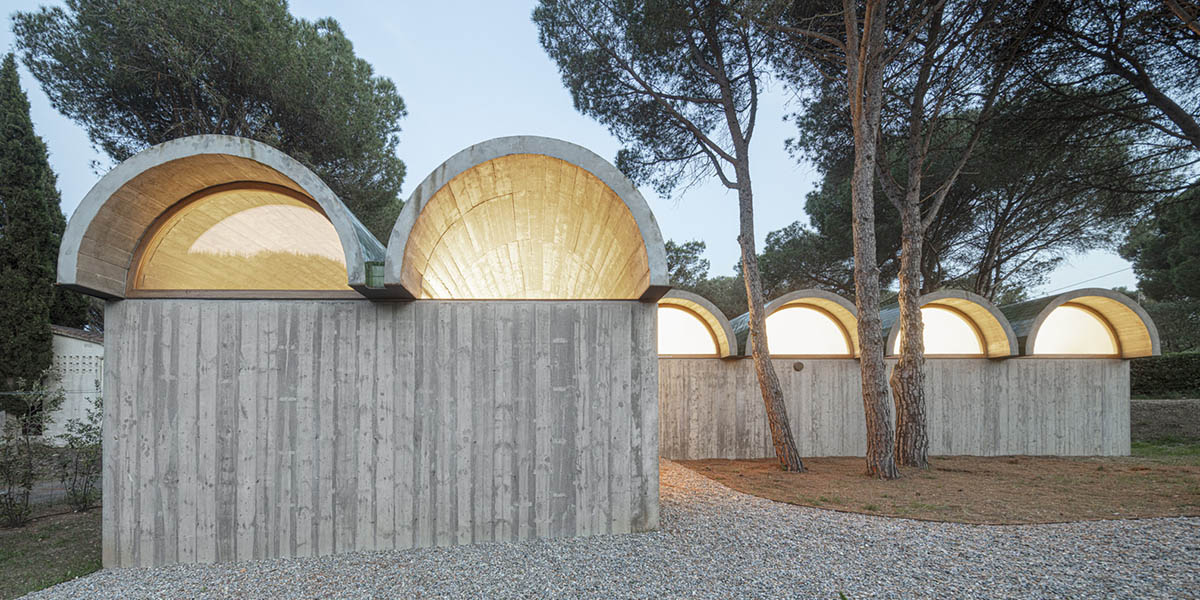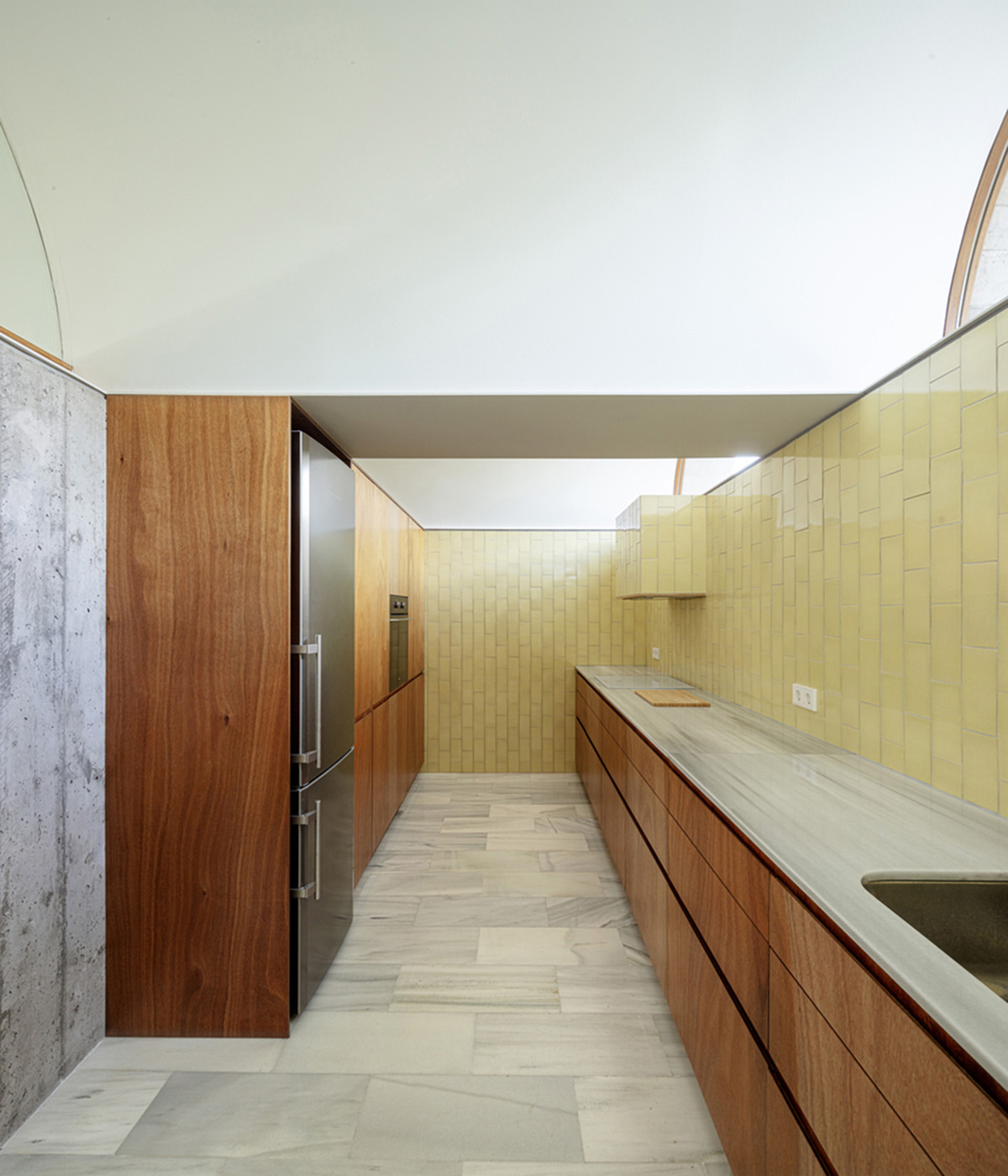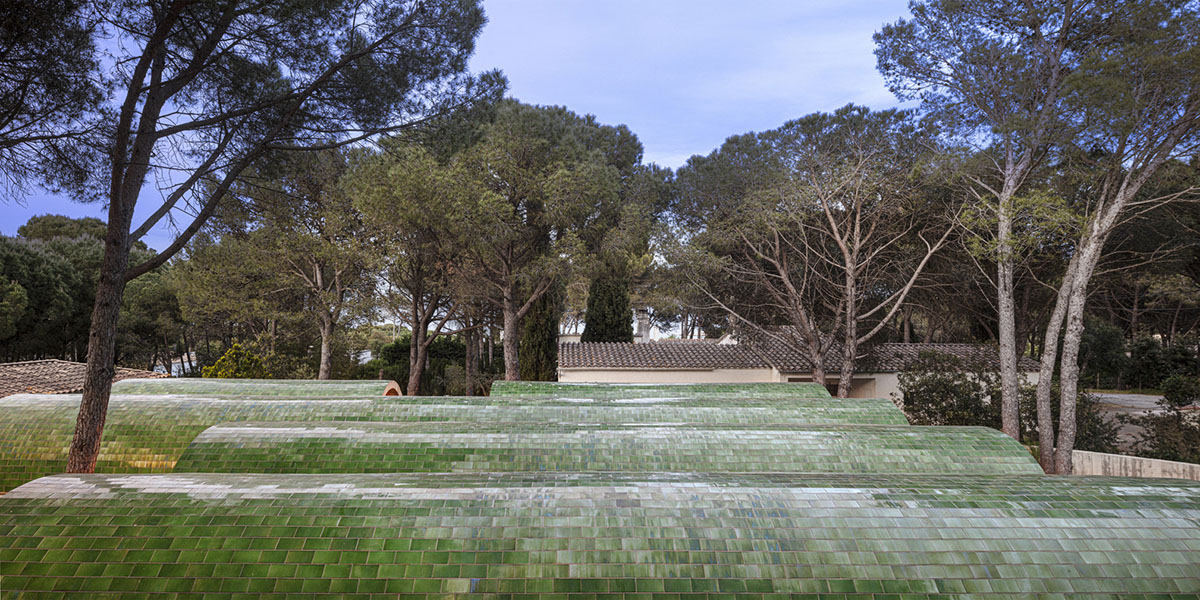 Axonometric drawing
Floor plan
Detail
Project facts
Project name: S2 House
Architects: BELLAFILARQUITECTES
Location: l'Escala, Spain.
Size: 204m2
Date: 2019
All images © Adrià Goula
All drawings © BELLAFILARQUITECTES
> via BELLAFILARQUITECTES