AL_A unveils design for wold's first magnetised target fusion facility in Culham, UK
London-based architecture firm AL_A has unveiled design for the world's first magnetised target fusion facility, developed for Canadian energy company General Fusion in Culham, United Kingdom.
AL_A started its collaboration with the company last year to develop a prototype for a fusion facility where the company wanted to "transform how the world is energised by replicating the process that powers the sun and the stars."
Presented with new visuals, the project, called Fusion Demonstration Plant (FDP), is set to be built on the UK Atomic Energy Authority's (UKAEA) campus in Culham and used to showcase the company's Magnetized Target Fusion (MTF) technology that offers carbon-free energy solutions.
AL_A stated that the project sets a creative leadership to design "a first-of-its-kind facility for the FDP that is open, transparent, and inspiring."
"The prototype demonstration plant is a statement of belief in a greener, better future."
"It will be a building that is not only highly efficient but which captures the technological optimism of fusion to solve the energy problems of the world and projects a confident message to the public about the extraordinary potential of this technology," AL_A added.
General Fusion's aim is to develop a fusion industry in the UK and create "a potentially transformative project" through this project.
Designed as a highly efficient building, the project intends to capture the technological advantage of fusion to solve the world's energy problems in a global scale.
Drawn on a circular plan, a reactor will take on a symbolic form at the center of design, telling the extraordinary story of the potential held within it. This volume will be an expression of its energy and its power, while the building will also express a new relationship between technology and nature.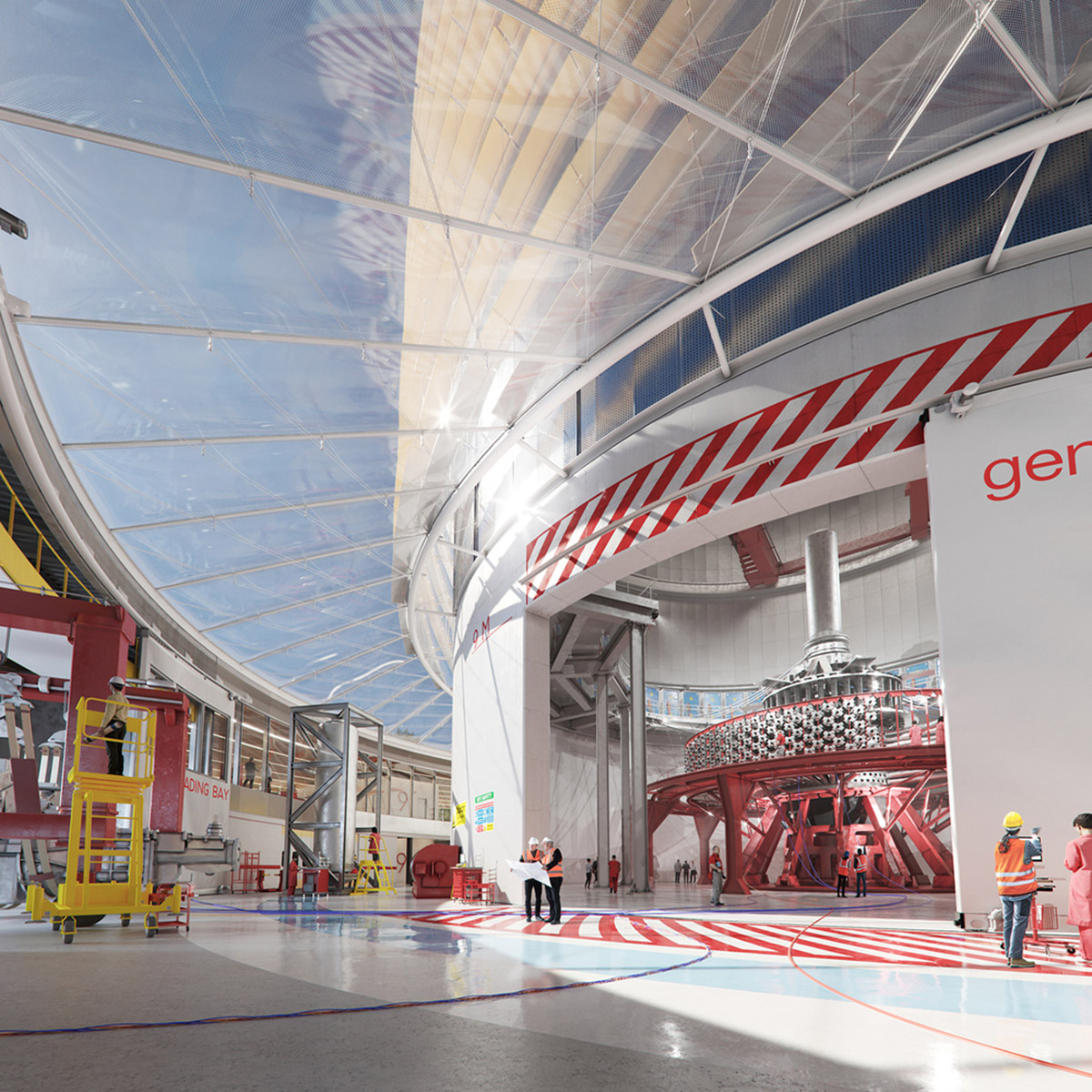 "This new plant by General Fusion is a huge boost for our plans to develop a fusion industry in the UK, and I'm thrilled that Culham will be home to such a cutting-edge and potentially transformative project," said Amanda Solloway, Science Minister for UK Government.
"Fusion energy has great potential as a source of limitless, low-carbon energy, and today's announcement is a clear vote of confidence in the region and the UK's status as a global science superpower," added Solloway.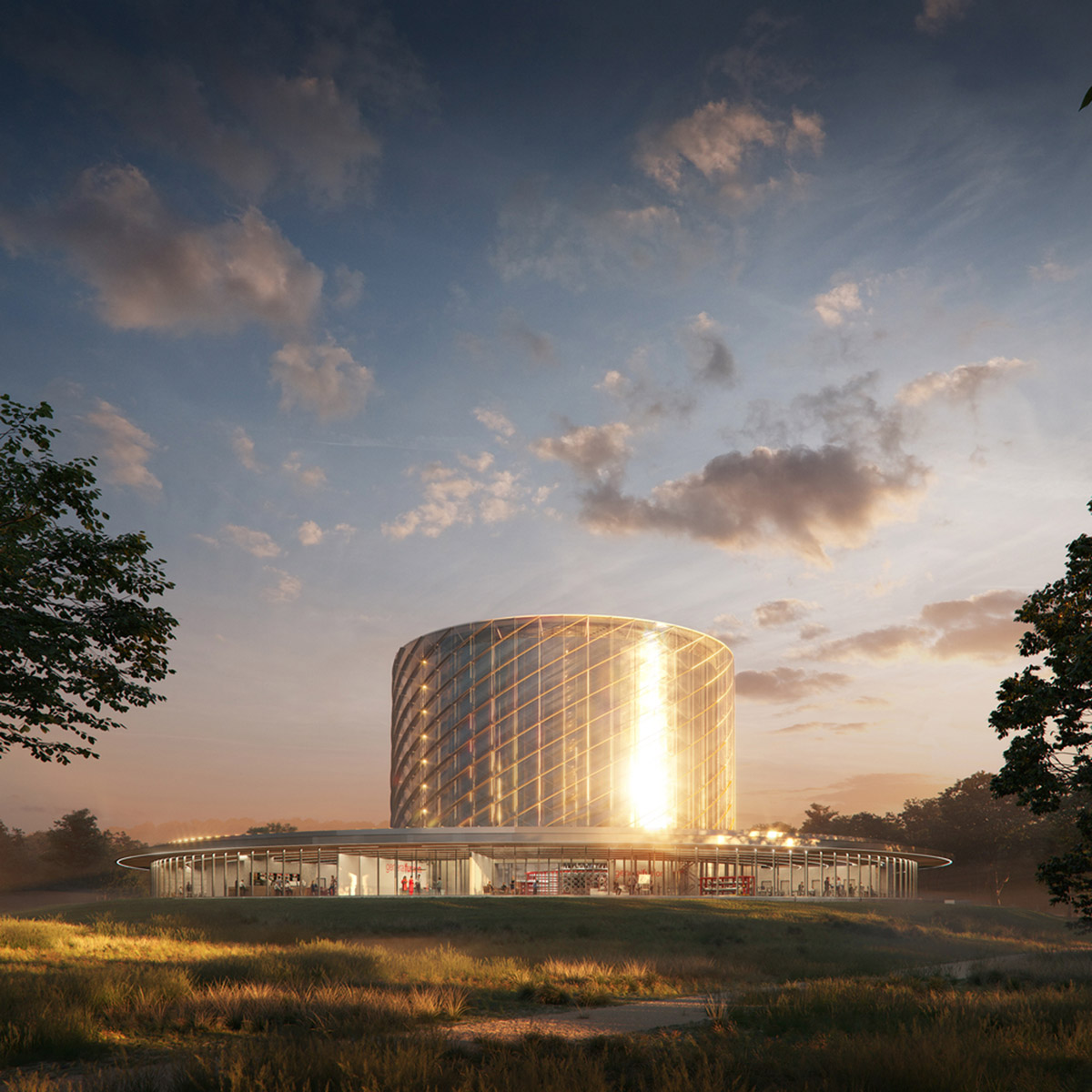 Covering a total of 11,400-square-metre area, in addition to its state-of-the-art facilities, the building will house meeting, gathering and exhibition spaces for a diverse audience including scientists, politicians, investors and the general public.
The company said that "The Fusion Demonstration Plant (FDP) at Culham is the culmination of more than a decade of advances in General Fusion's technology, and represents a major milestone on the company's path to commercialization."
"The Fusion Demonstration Plant will verify that General Fusion's MTF technology can create fusion conditions in a practical and cost-effective manner at power plant relevant scales, as well as refine the economics of fusion energy production, leading to the subsequent design of a commercial fusion pilot plant."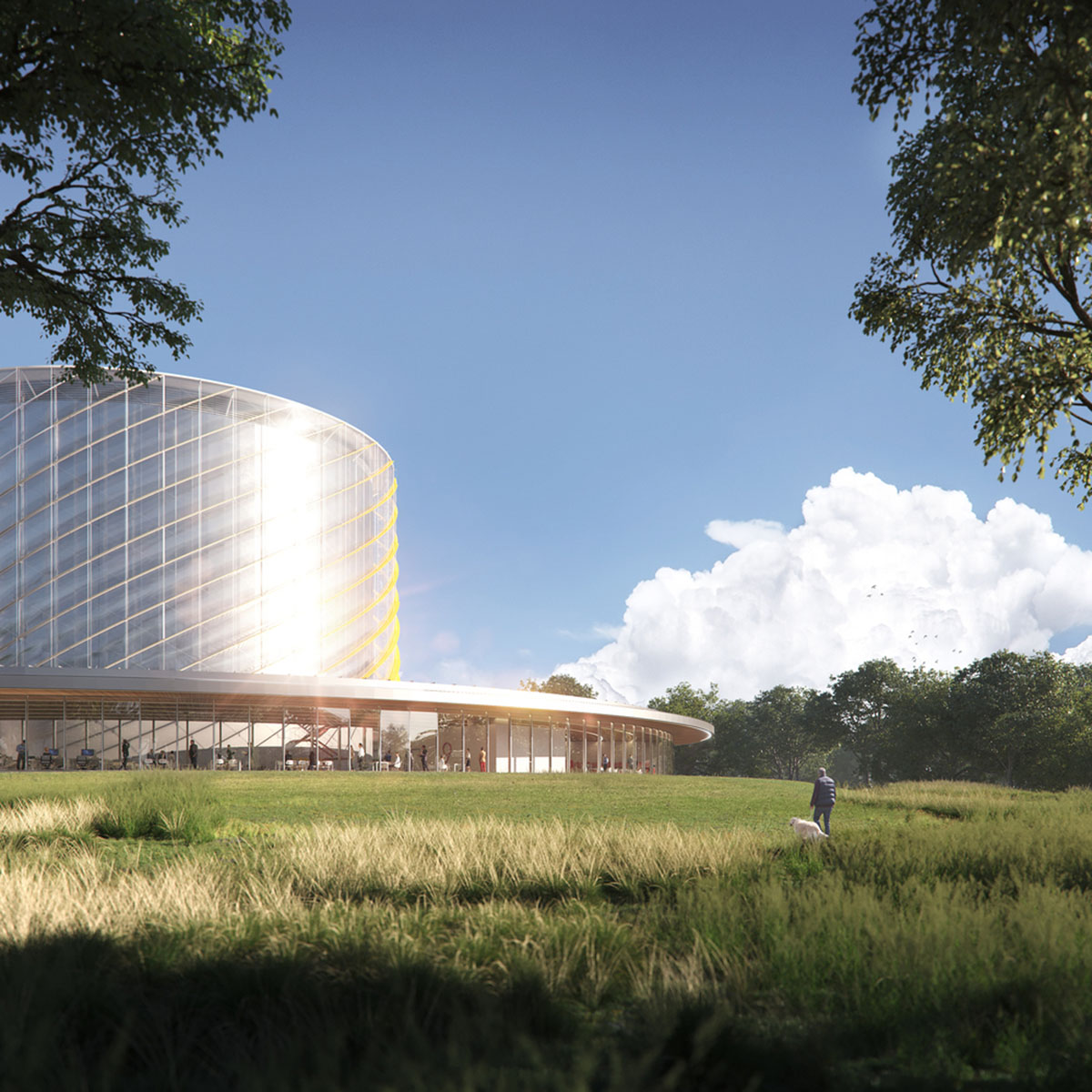 Construction is expected to begin in 2022, and the facility will begin operations approximately three years later. General Fusion and UKAEA intend to collaborate on a range of fusion energy technologies for power plant design and operation.
AL_A was founded by British architect Amanda Levete in 2009 in London. AL_A previously completed MAAT Museum in Lisbon, Portugal, the Victoria & Albert Museum Exhibition Road Quarter in 2017 in London.
The firm recently completed two new buildings for Oxford University's Wadham College.
All images courtesy of AL_A.
> via AL_A