Clinton Murray Architects completes Levo's House in Hawthorn, Australia
Victoria-based architecture studio Clinton Murray Architects has completed a private residence that allows the passersby to see through and into the building from the street in Hawthorn, Australia.
Called Levo's House, the 300-square-metre house was designed to create an entirely new way of living for clients.
While the ground floor entirely offers privacy, seclusion and retreat, the upper floor is visible from the street with its folded roof structure.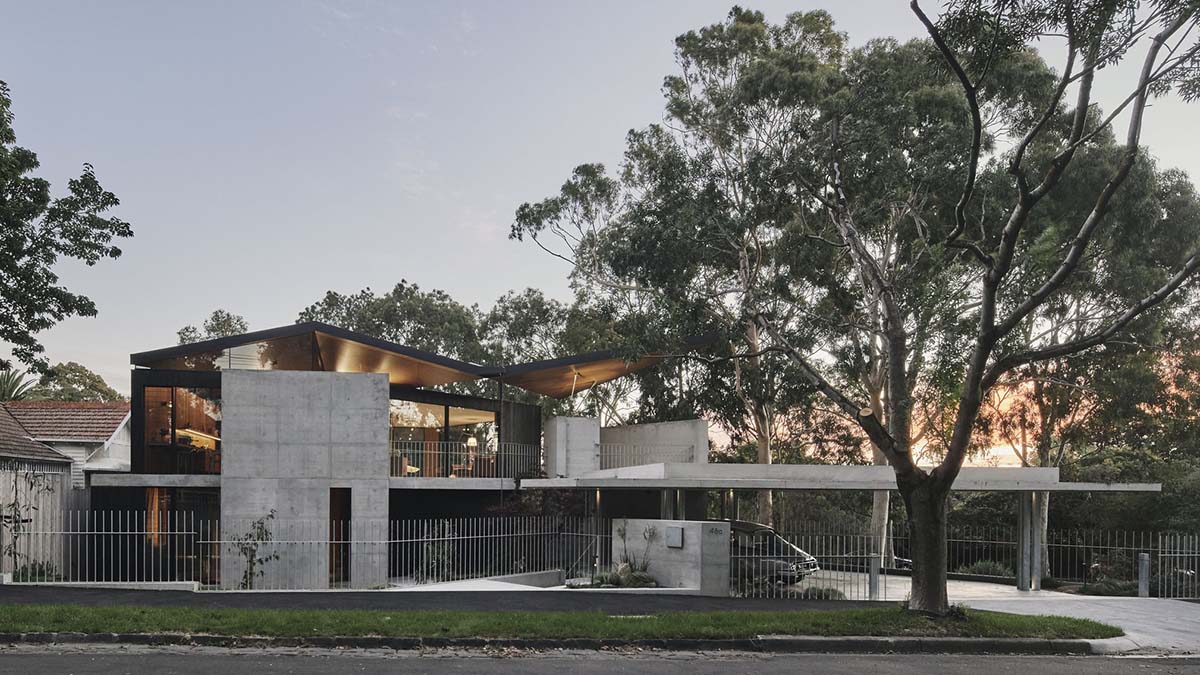 The architects placed living areas on first floor living to offer a window into their lives." We've witnessed people stopping to chat to our clients, a pleasant contrast to the barriers other properties present to the street," said Clinton Murray Architects.
"We studied and referenced key planning controls to arrive at our design solution."
The key design component of the project is its 'pitched roof' and it had an adaptable triangular geometry of the site into a folded y roof that reads as lightly as possible.
"We worked closely with an extraordinarily creative (old school!) engineer from Canberra Ken Murtagh to create a roof that mystifies!," added the studio.
According to the architects, the project's site was a difficult site - small and triangular - in a difficult street in terms of heritage and highfalutin.
However, the architects used the strict planning guidelines to their advantage and honoured their clients desire to live in the treetops but retreat at night to their private world at ground level.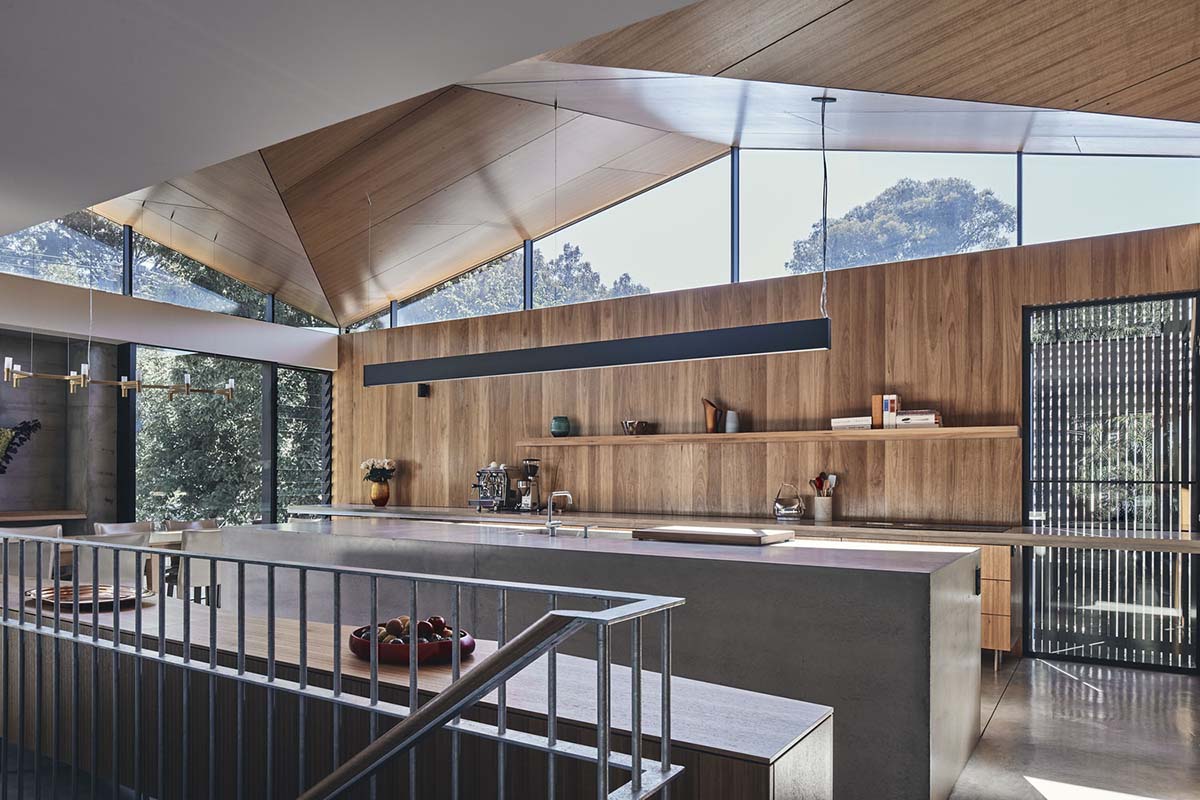 From street level, the house is marked with concrete planes and slabs, while irregularly-designed pitched roof gives a clue to show what kind of program elements take place on the upper level. It is almost a separate structure from the ground level.
On the first plan, the architects placed a deck, living areas, kitchen, dining, study, pantry, lift and dining pod. When visitors see the house from the park level, the upper structure looks like it is floating with closed modules.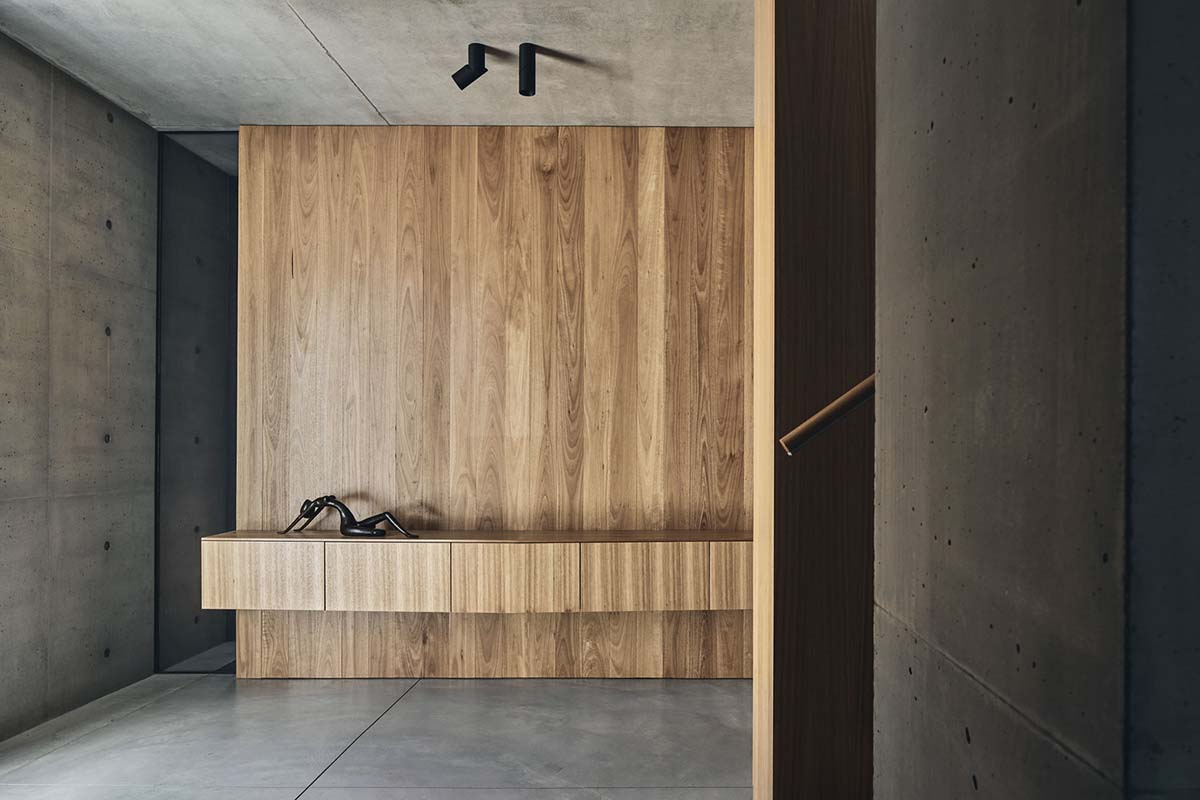 Ground floor plan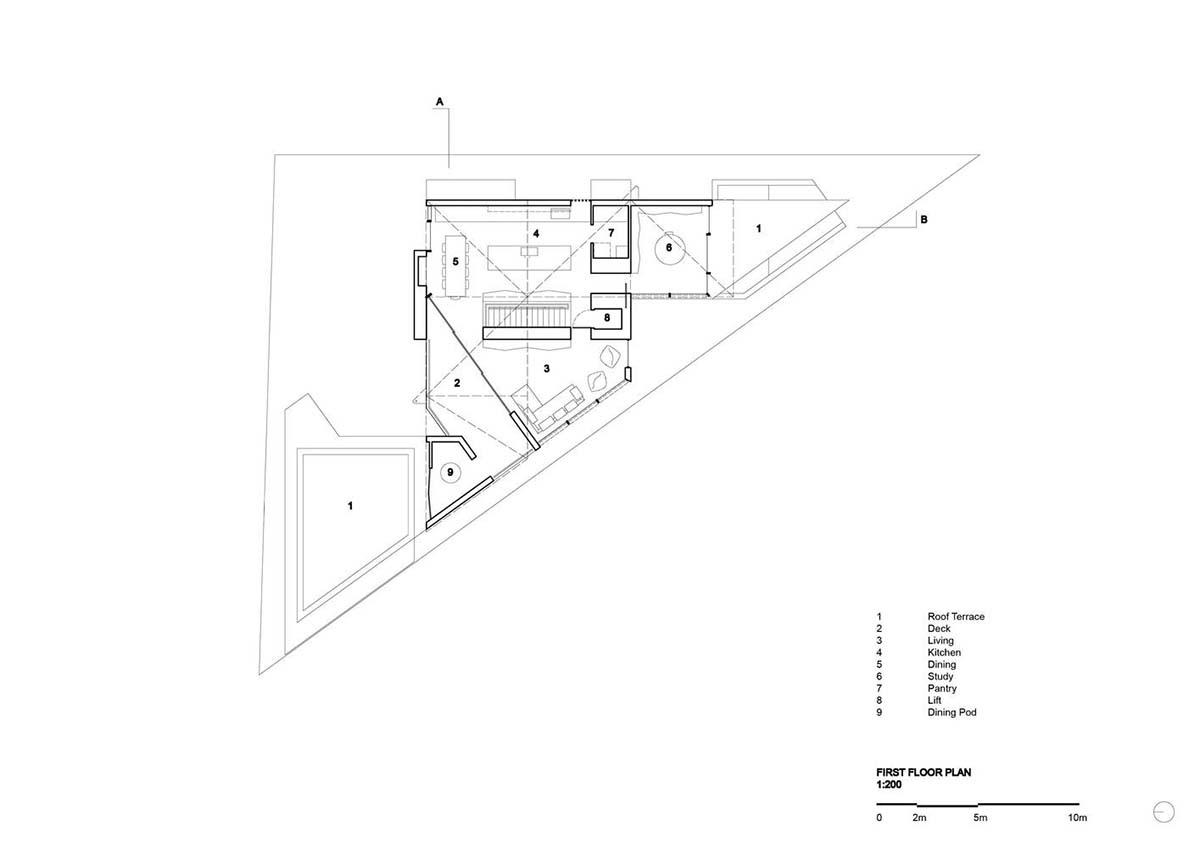 First floor plan
Roof plan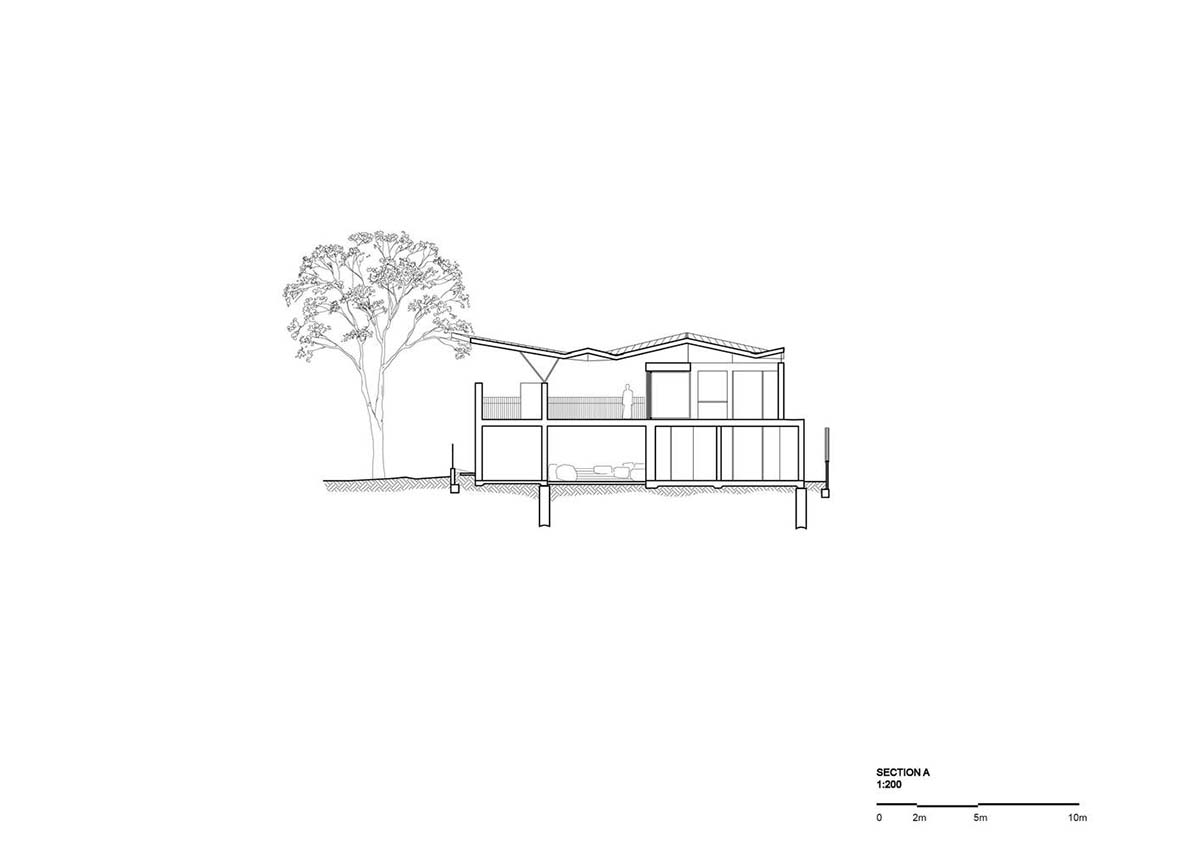 Section A
Section B
North elevation
Project facts
Project name: Levo's House
Architects: Clinton Murray Architects
Location: Hawthorn, Australia
Size: 300m2
Date: 2020
All images © Peter Bennetts
All drawings © Clinton Murray Architects