2DM Arquitectos designs compact and black cabin overlooking the Pacific Ocean in Chile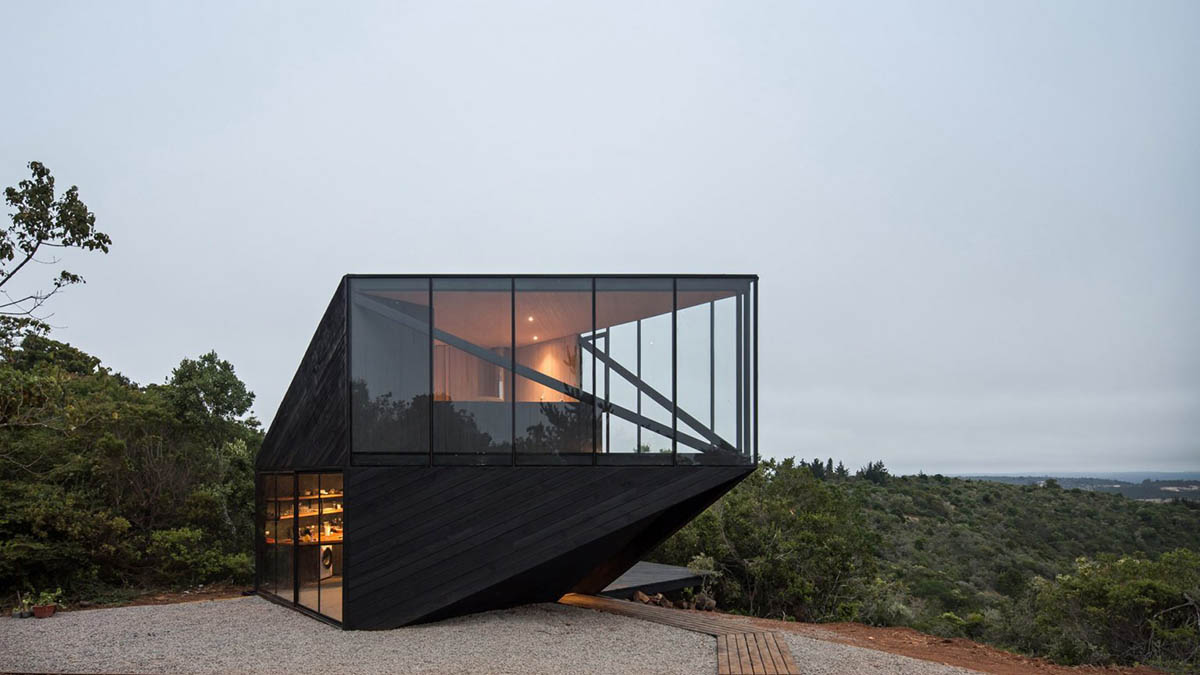 Chilean architecture firm 2DM Arquitectos has designed an angular, compact and black holiday cabin overlooking the Pacific Ocean in Litueche, Chile.
Named Prebarco House, the house was designed for a young couple, and in the project brief, they wanted to get an unlimited view towards the sea.
Considering this option, the couple also wanted to create a formal challenge that can be described as a new kind of a compact volume in design, but at the same time, could be tensed by this view.
The house would achieve the depth of the landscape in a single view. The form of the house was designed as a single volume, a suspended volume, carrying the bedroom layout, points out dramatically the sea just as a ship would.
The two-storey house was furnished in a simplest way. On the ground floor, the architects designed a large living and kitchen area, while a master bedroom and wc are arranged on the second floor to benefit from the advantage of an amazing view to the Pacific Ocean.
For the skin of the house, the house was constructed with a steel exoskeleton, while the façade is designed with timber painted black. The steel structure also supports the cantilevering part designed for the bedroom.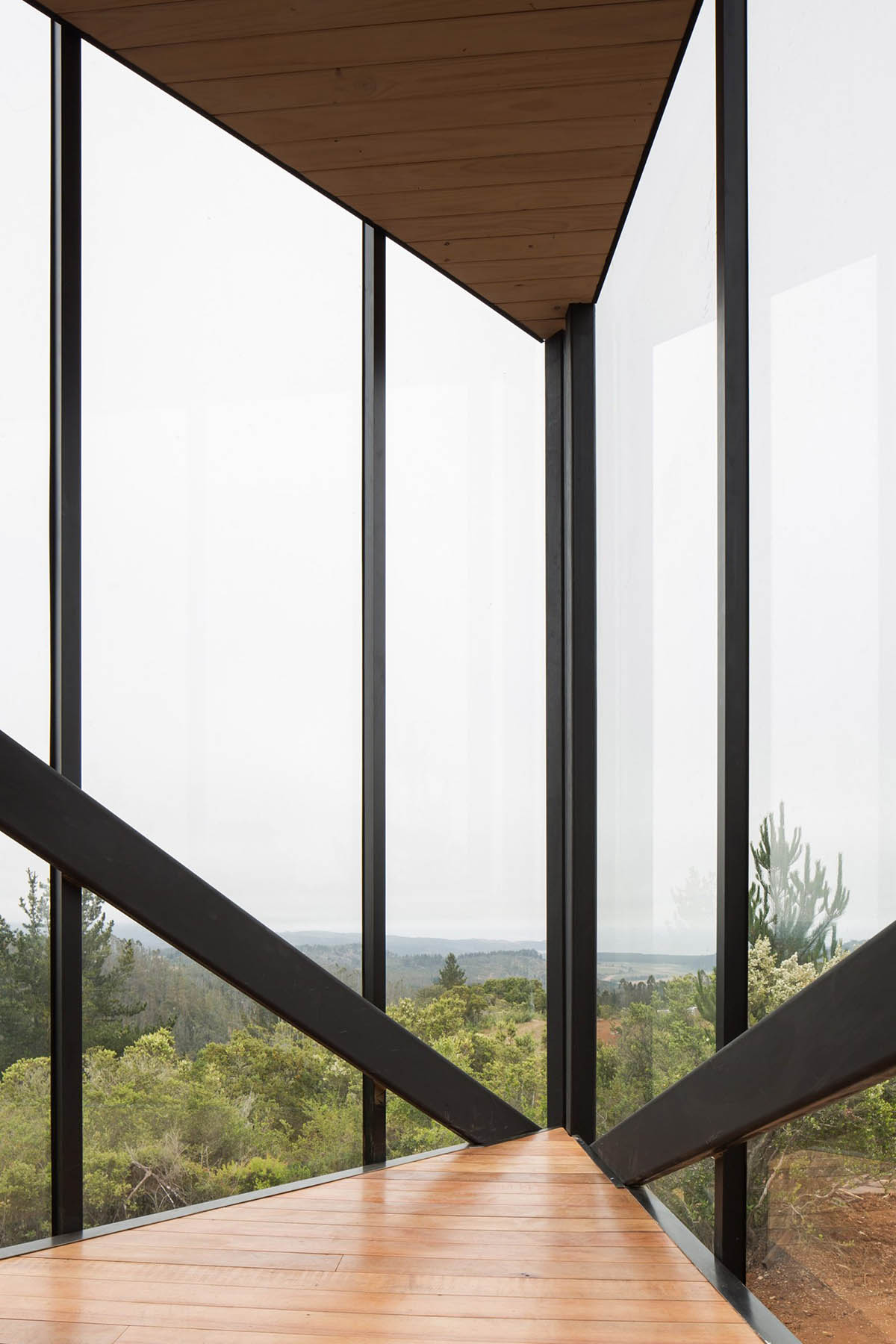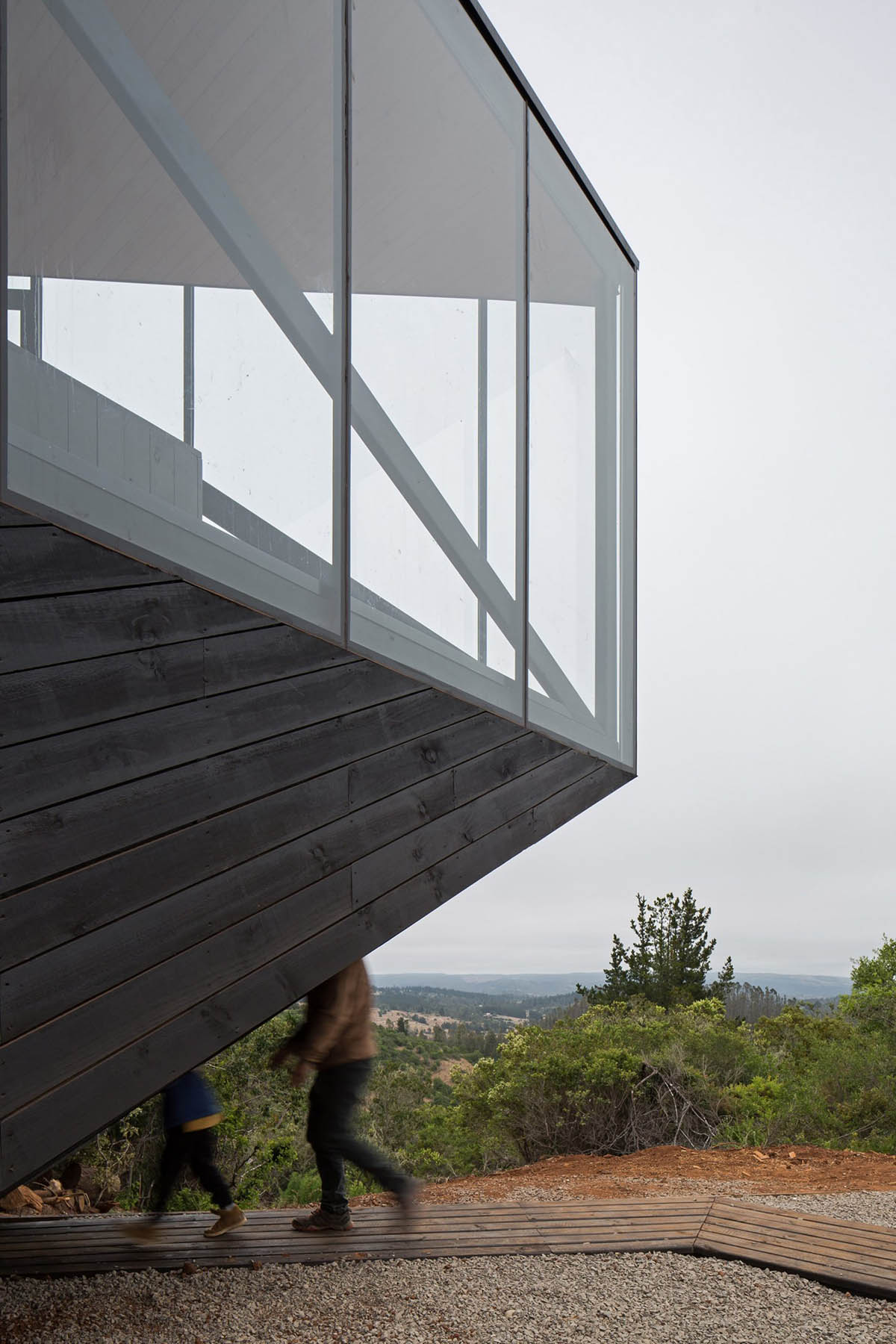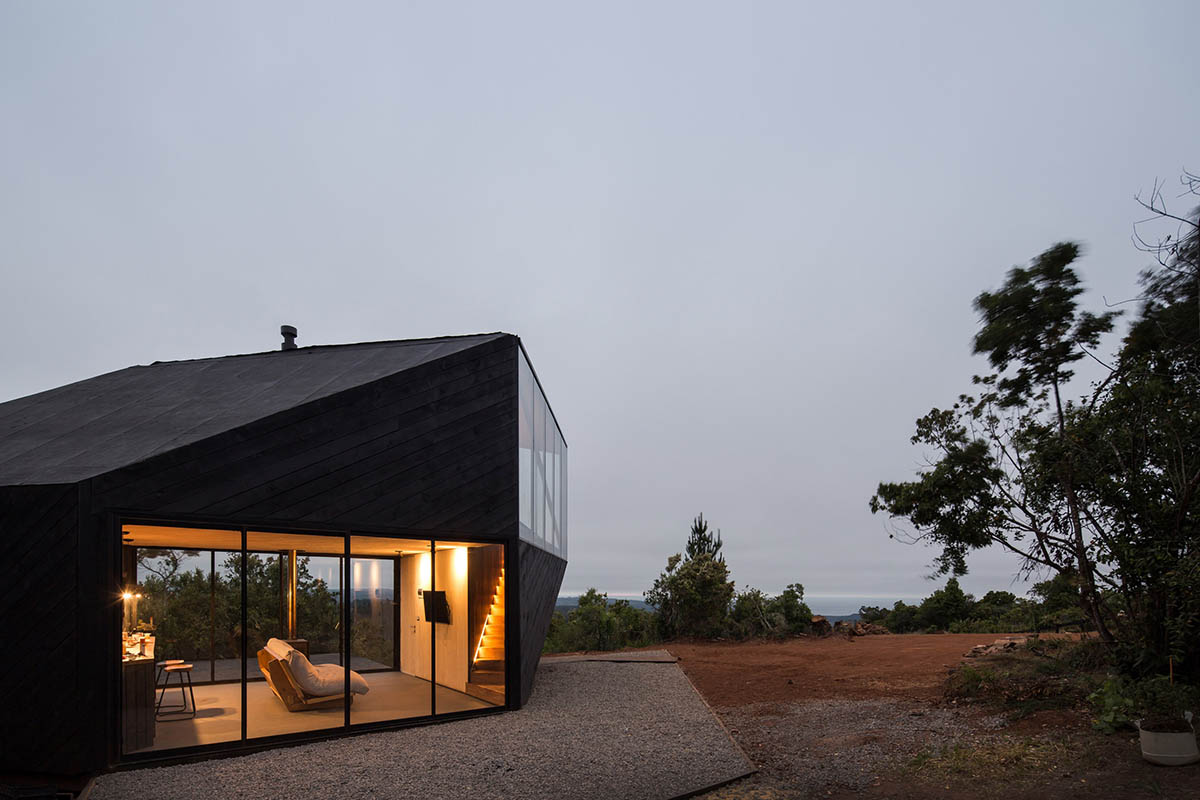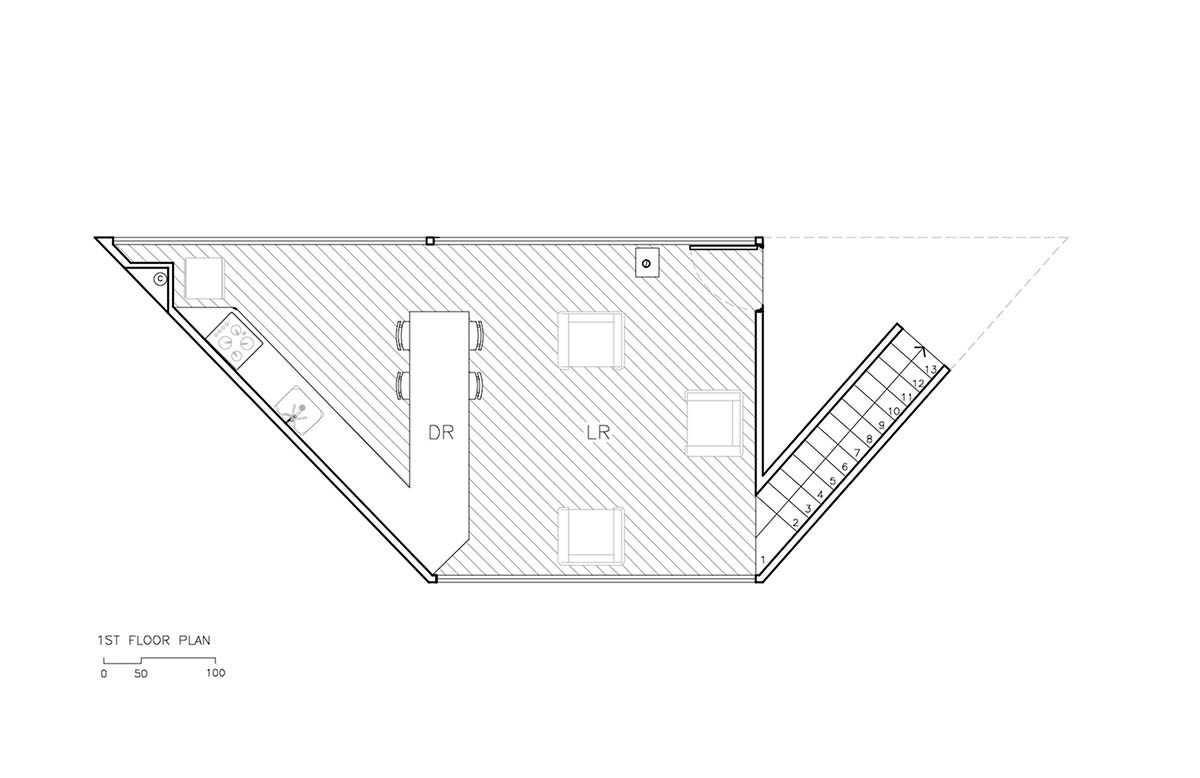 Ground floor plan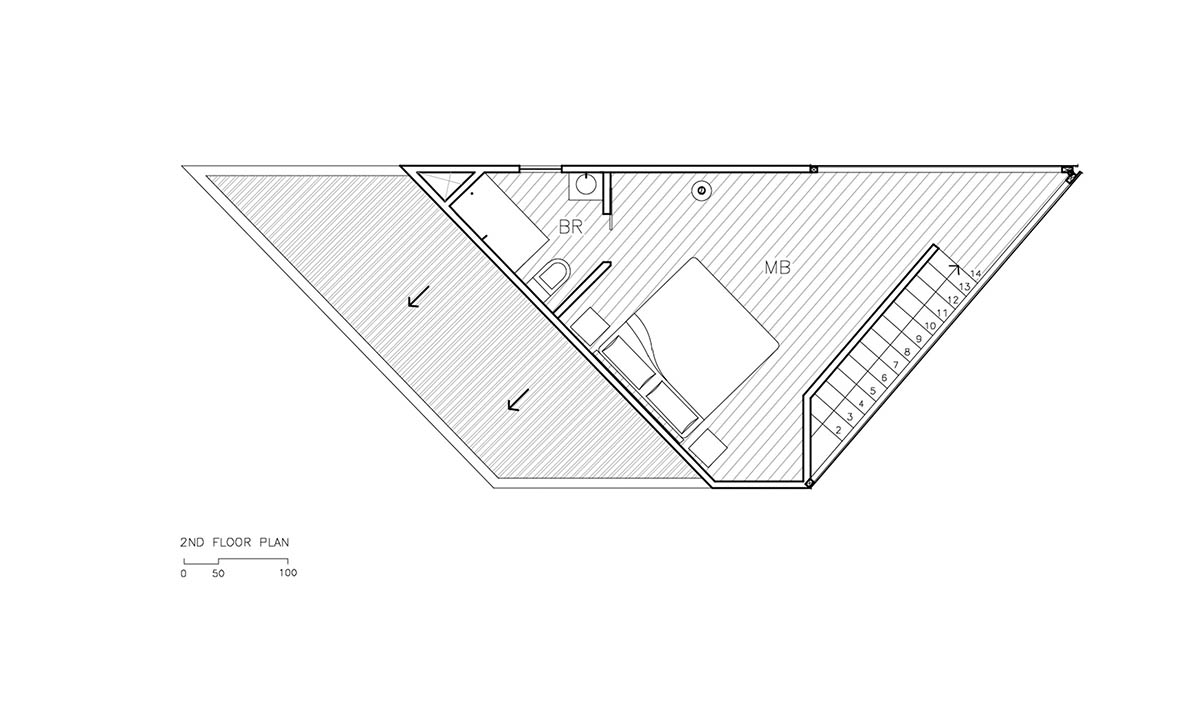 First floor plan
Elevations
Project facts
Project name: Prebarco House
Architects: 2DM Arquitectos
Location: Litueche, Chile.
Date: 2020
All images © Nicolás Saieh
All drawings © 2DM Arquitectos
> via 2DM Arquitectos