Sou Fujimoto and Tin Drum create Medusa inviting visitors to a mixed reality medium at LDF 2021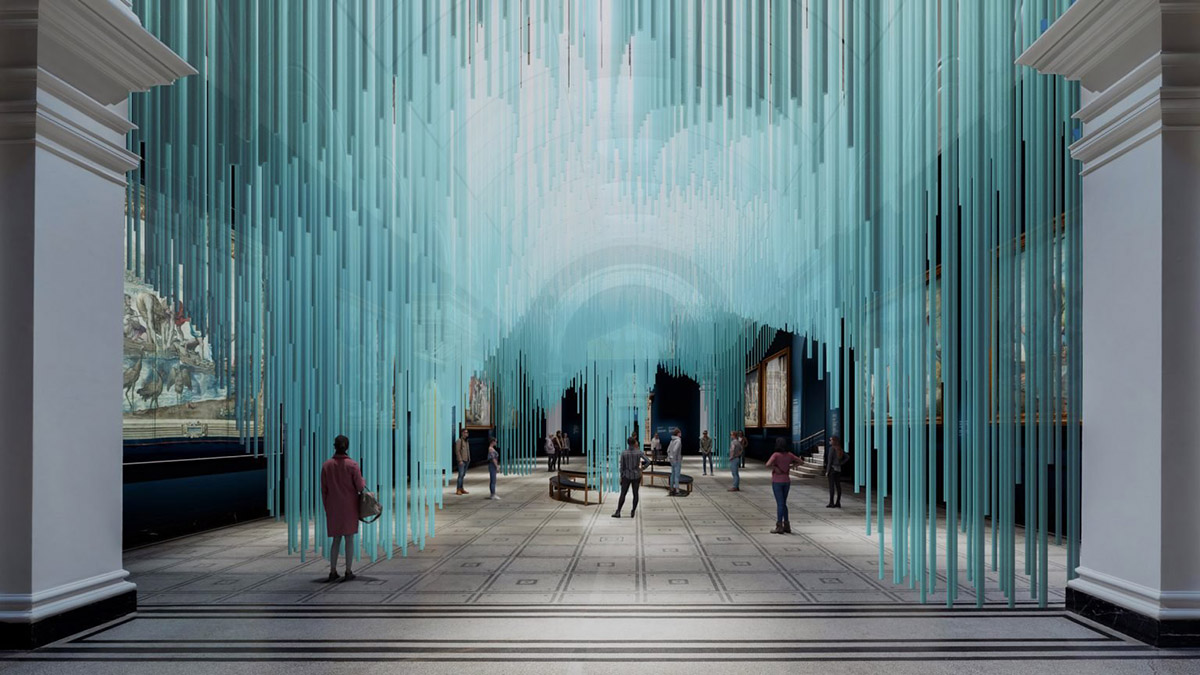 Acclaimed Japanese architect Sou Fujimoto has collaborated with mixed reality studio Tin Drum to design an installation inviting visitors to examine the interrelation of nature and art at this year's London Design Festival (LDF).
Called Medusa, a virtual installation is being displayed in The Raphael Court at the V&A Museum as part of LDF 2021 which started on September 18 and will be view until September 26, 2021.
A green-colored installation, combining a real life and virtual world, allows visitors to wear a mixed-reality glasses and navigate themselves around the installation.
Described as "an eminent visualisation of architecture", the organic-shaped installation changes its form and structure based of the movement of visitors.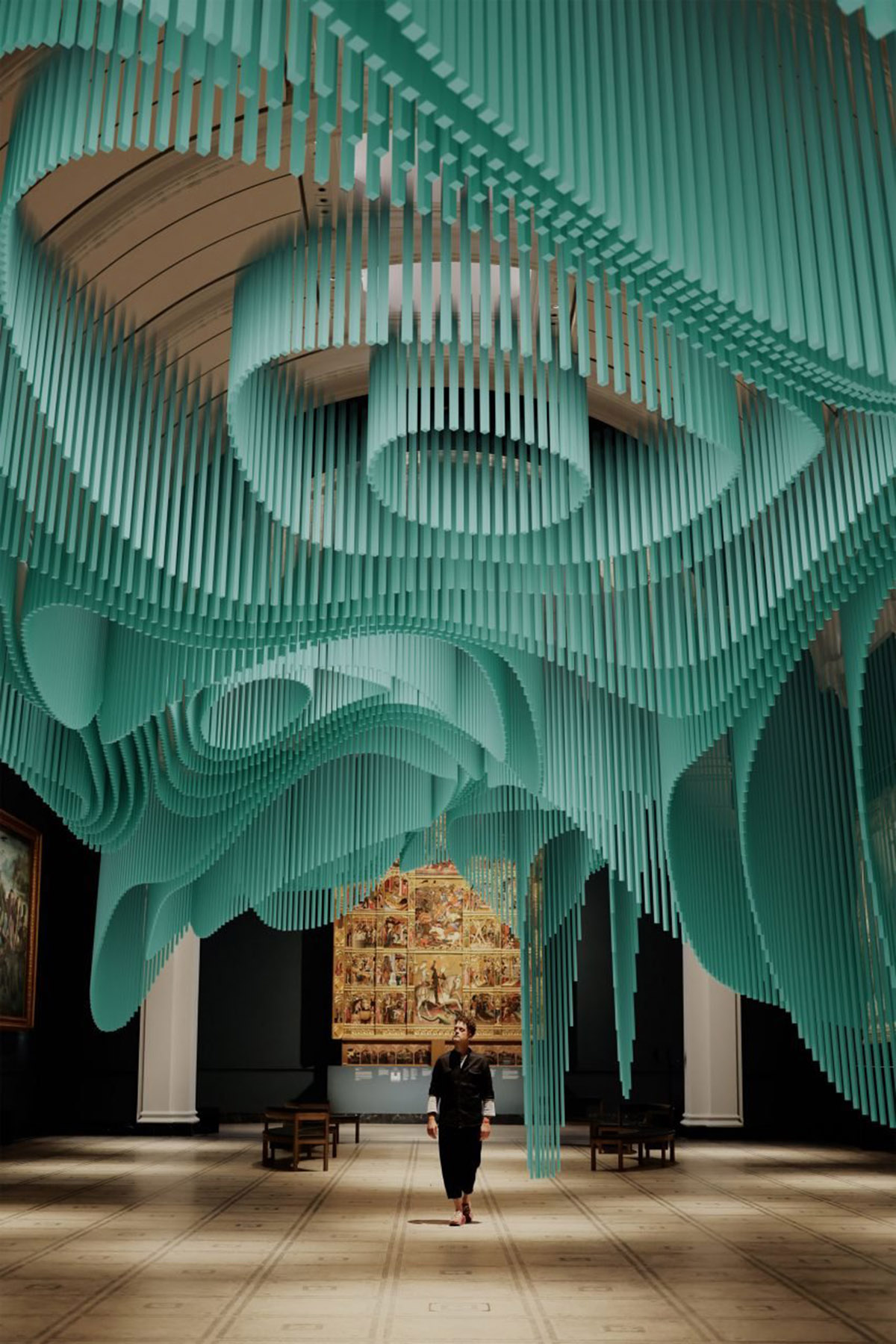 The firm Tin Drum created a Mixed Reality content which is a similar experience to what Augmented Reality delivers, but through an emerging class of see-through display devices, blending a uniquely dimensional form with the real world.
Fujimoto takes inspiration from the aurora borealis and underwater bioluminescence, Medusa's structure changes and evolves based on the movement of its admirers, elevating audiences to become part of a mixed experience.
"This creates a breakthrough for individuals to follow their own emotional responses, engage in the experience, and develop a sense of agency and intimacy that was not achievable until now," stated LDF.
"Mixed reality is a medium well-suited to a collective experience, which can be instrumental in helping audiences develop deeper, more personal connections to art and performance," said Yoyo Munk, Tin Drum's chief science officer.
"A tin drum production allows for audience agency, fluidity, curiosity, and presence because the audience is present in the space, sharing and observing their reactions. you cannot achieve that same agency and intimacy when you replace your physical reality with a virtual one."
Munk added that "Medusa allows sou fujimoto to share his vision and narrative in a new medium that is still authentic to his ethos, and audiences to engage with art, nature, and architecture in an entirely new way."
"Their movement and exploration are guided by what they see and hear, which in turn affects how the structure moves and responds. it's not a puzzle to be solved, but an ongoing conversation with the world around them, helping them to uncover what their particular role is in that space."
"Tin Drum productions not only push the boundaries of what is possible but dispel the myths and biases of the modern headset experience," Munk added.
Project facts
Name: Medusa
Design: Tin Drum x Sou Fujimoto
Event: London Design Festival 2021
All images courtesy of Tin Drum & Sou Fujimoto.
> via LDF