Kengo Kuma & Associates reveals flower-shaped Eiko Kadono Children's Literature Museum in Tokyo
Kengo Kuma & Associates has revealed design for a flower-shaped children's literature museum on the hilltop of Nagisa Park in Edowaga city, Tokyo, Japan.
The 1,600-square-metre museum is designed a new cultural venue honoring acclaimed and prolific writer Eiko Kadono known with her over 200 children's books.
Awarded the Hans Christian Andersen Author Award in 2018 ,Eiko Kadono's most famous work is known for Kiki's Delivery Service, which was published in 1985, and was translated into Studio Ghibli's famous 1989 film adaptation directed by Hayao Miyazaki.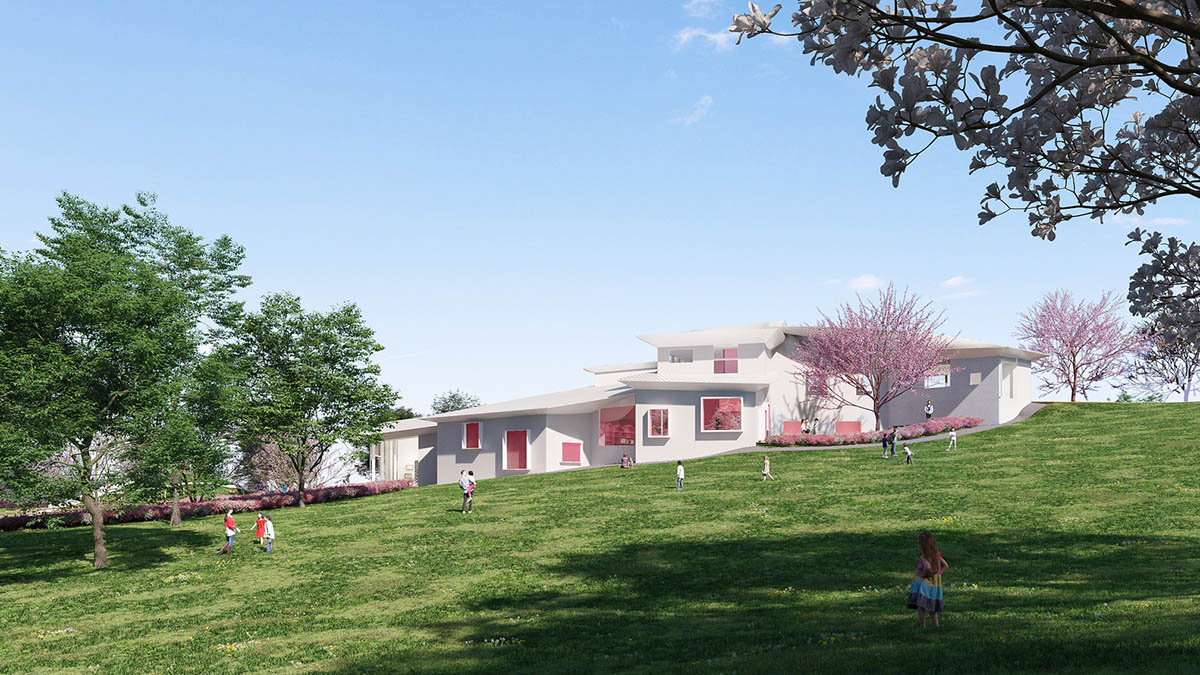 While Kuma's new museum will honour the author's name, the natural surrounding of site of the town, where the film is created, will shape the design of the museum and reference to the town's own character.
Called Eiko Kadono Children's Literature Museum, Kuma creates a pavilion like structure that takes cues from tiny houses showcased in the stories of Kadono.
A blossoming flower-shaped roof will mark the structure in nature, while strawberry-coloured interiors - known as Kadono's favourite tone, will reflect the clothes and glasses of the author.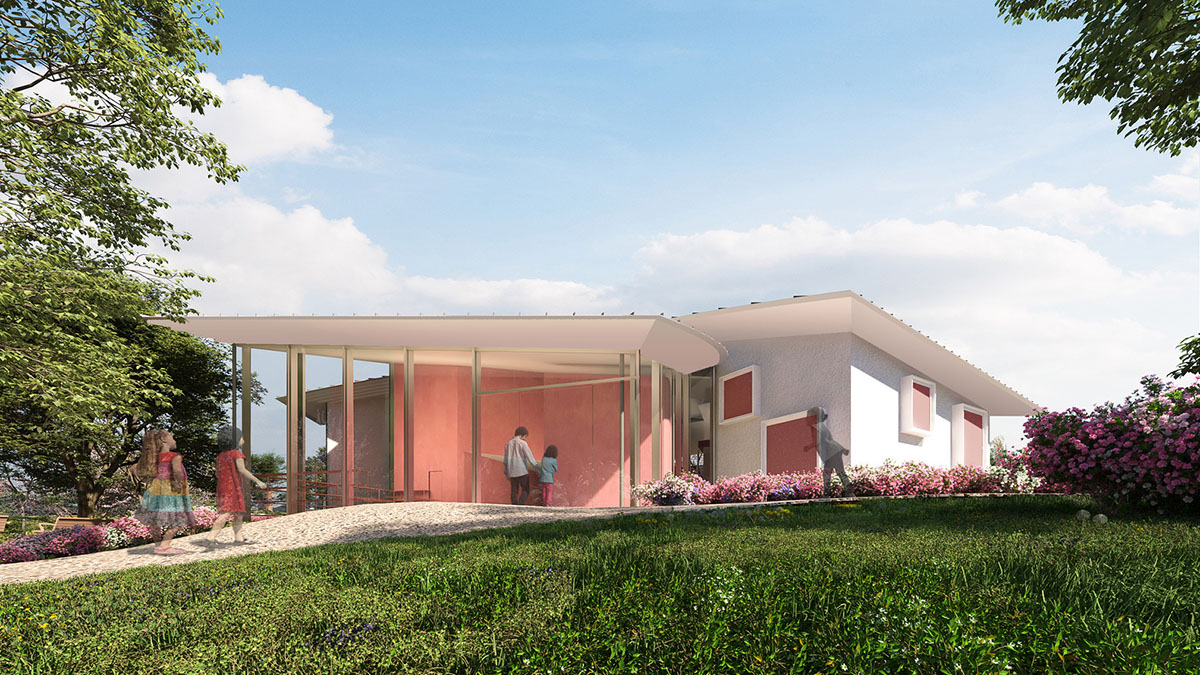 The museum has plans for the recreation of the Koriko townscape, which is aimed to be decorated on the walls by using projection mapping. Additional program elements include reading rooms and a replica of the author's studio.
As stated in a project description, the new museum is intended to create "new memories" for whom visit the museum. The designers described the project: "Memories can give us energy as we live through our lives."
"I thought that children nowadays are used to being given things and have less opportunities to find things on their own and enjoy them. I hope they read books here and discover the joy of reading and the amplitude of words."
Kengo Kuma said that "flowers warm people's hearts" and the architect "thought the roofs would look great on this hill".
Kengo Kuma's Eiko Kadono Children's Literature Museum is scheduled to open in the summer of 2023.
Project facts
Project name: Eiko Kadono Children's Literature Museum
Location: Nagisa Park, Edogawa City, Tokyo, Japan
Area: 1,600m2
Structure Design: Ejiri Engineers
MEP Design: Kankyo Engineering
Landscape Design: CROSS・POINT
Display Design: NOMURA Co., Ltd.
All images © Kengo Kuma & Associates
> via Kengo Kuma & Associates