OMA / David Gianotten reveals images for high-end office building in Amsterdam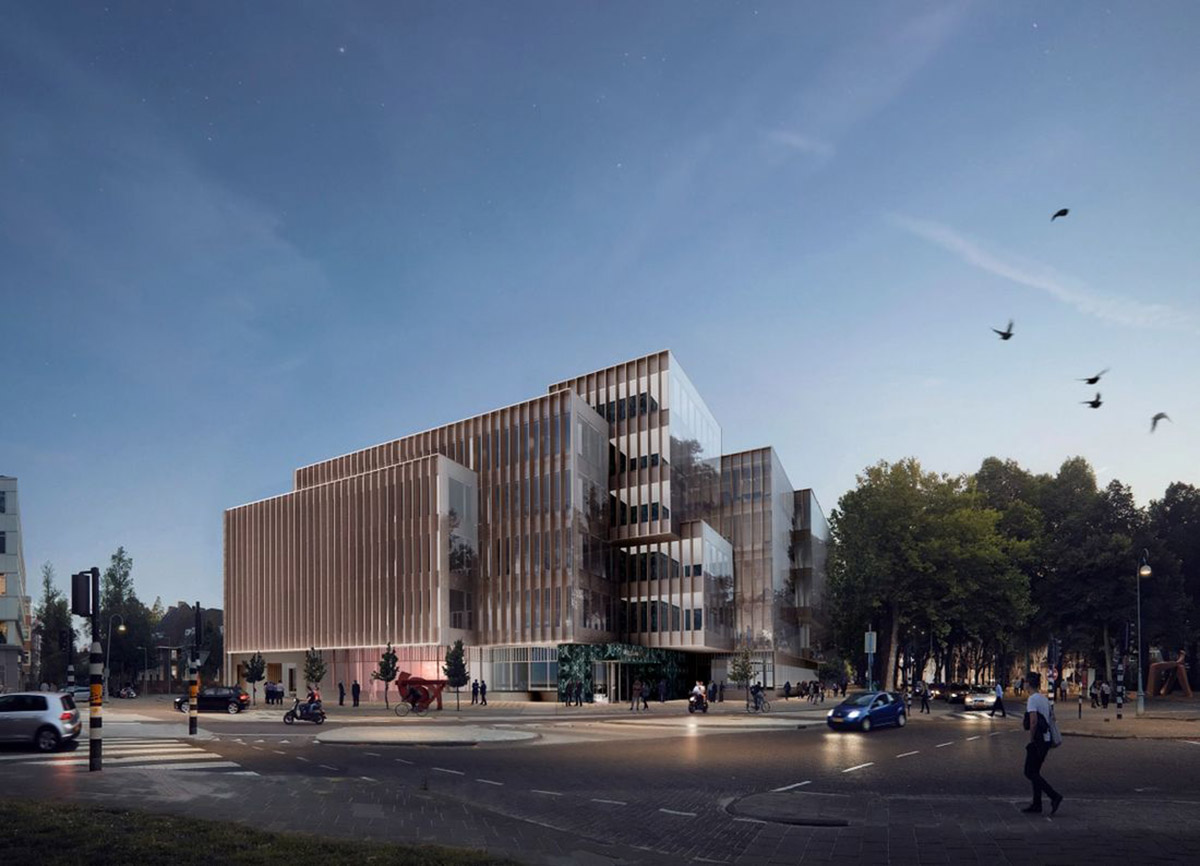 OMA has revealed design for a high-end office building on Apollolaan, one of Amsterdam's most prominent green avenues.
The project, led by OMA's Managing Partner David Gianotten, will be a five-story office building that replaces the largely opaque JP Morgan bank office building from the late 1980s.
Called Apollolaan 171, the new design will be made of transparent volumes creating its own tactile, inspired by its neighborhood defined by the historical architecture of Berlage from the early 20th century.
Located at a corner site in the city's south side, with a mix of high-end offices, housing, and luxury hotels in its surroundings, the building will be built on the preserved foundation of the demolished bank, by following the zoning regulations closely.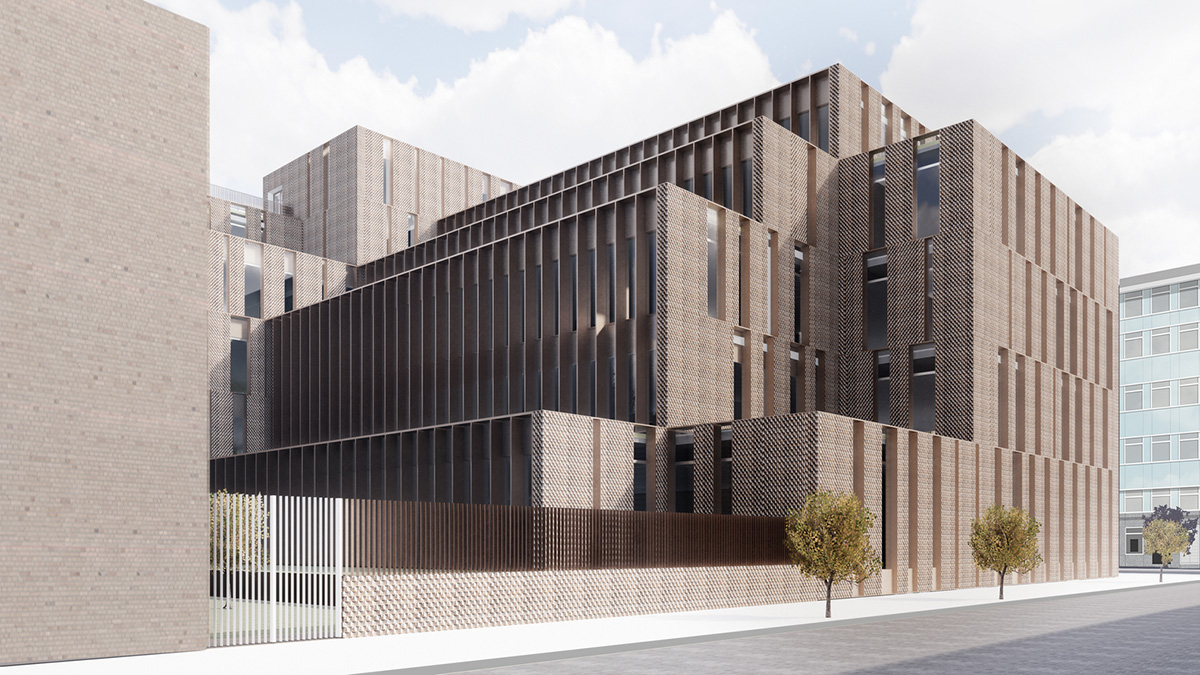 The new office building is shaped by interlocking glass volumes to look like a jigsaw puzzle, which reveal the contemporary high-end office along Apollolaan, and create a pleasant public area at the building's front door.
Towards the residential area, the building features terraced volumes clad in custom-designed bricks. Creating its own tactile, the building's skin evokes the historical housing in the area.
"Apollolaan 171 is a design of a dual character. Its transparent face along Apollolaan lends an open and inviting quality to the building. Its face defined by finely crafted brickwork marks it a delicate and modest addition to the neighborhood rich in history," said David Gianotten, Managing Partner at OMA.
"The welcoming design improves the experience of entering this unique area in Amsterdam South."
"Our close collaboration with our client, Kroonenberg Groep, and the local government has helped us realize this modern design that connects the past and the future, one that is relevant to the city of Amsterdam," Gianotten added.
Thanks to the building's transparent façade, the interiors of the office is also lucid and takes more light and offers views to tenants. The architects use green marble as a primary finish material for the main circulation core, evoking the abundant vegetation along Apollolaan.
In the lobby, the architects use the same material for cladding to mark the building entrance.
As OMA explains, demolition of the original JP Morgan bank building has begun, and construction of the project will start in the autumn of 2021, and the building is scheduled to be completed in mid-2023.
Project facts
Area: 9,345 m2
Partner in Charge: David Gianotten
Project Architect: Tanner Merkeley, Vincent Kersten
Team: Margerida Amial, Deniz Arikan, Dagna Dembiecka, Michael den Otter, Gaetano Giordano, Igor Jablan, Honglin Li, Alex Mortiboys, Xaveer Roodbeen, Max Scherer, Haoyang Wu, Arda Yildiz, Wenjia Zhang
Project Management: vb&t Projectmanagement bv Eindhoven
Structure: v. Rossum BV raadgevende ingenieurs Amsterdam
MEP and Acoustics: Nelissen Ingenieursbureau Eindhoven
Executive Architect TO and UO phase: de Architecten CIE bv Amsterdam
Contractor: J.P. van Eesteren Amsterdam
All images courtesy of OMA and Kroonenberg Groep
> via OMA