Mateo Nunes Da Rosa built transparent and mobile greenhouses for botany-enthusiast in Uruguay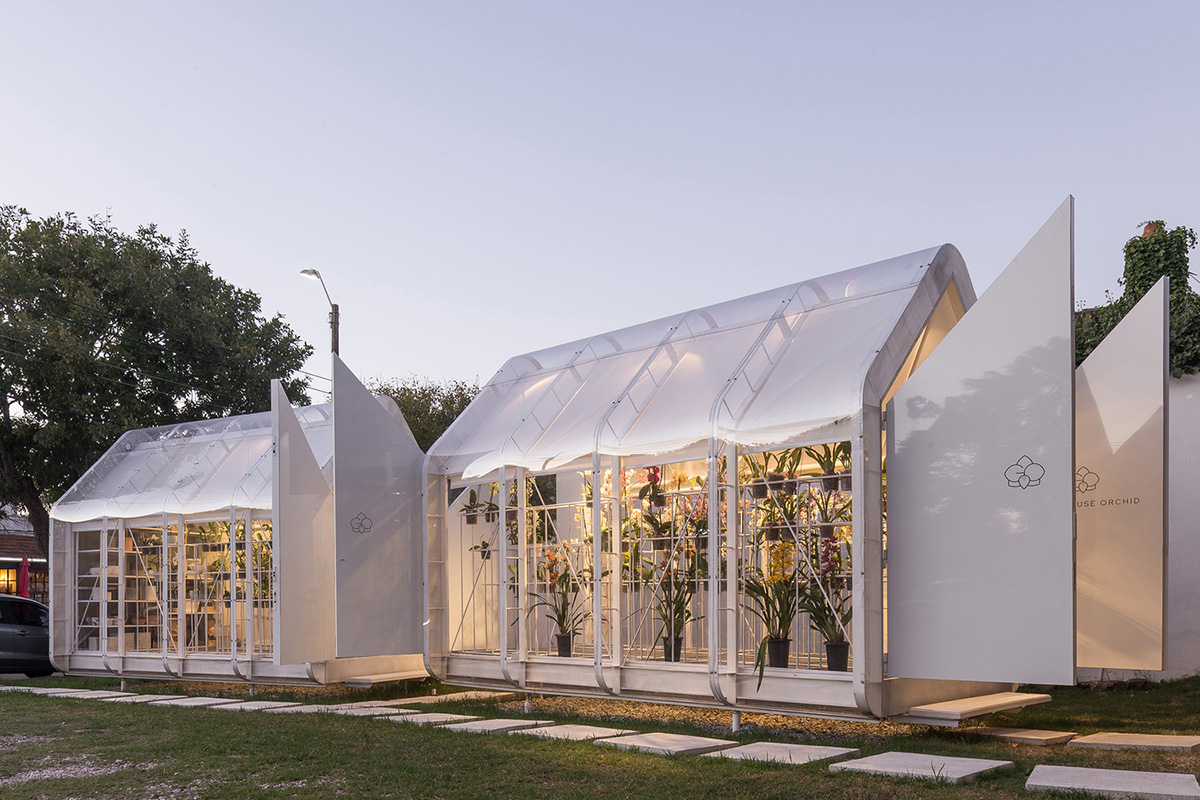 Uruguayan architecture practice Mateo Nunes Da Rosa has built a pair of greenhouse structures for a botany-enthusiast specialised in orchids in the city of Punta del Este, Uruguay.
The project, named Greenhouse Orchid Punta del Este, was designed for a client, Ana, who is a botany-enthusiast specialised in orchids.
Ana wanted to turn her hobby into a new venture and commissioned the architects to design a greenhouse that can also act as an exhibition space.
Covering a total of 20 square meters, the two minimalist structures were designed as a transparent, transportable, modifiable prototype to generate the necessary climate for the survival of the orchids.
As the studio explains, the two greenhouses were manufactured for two reasons: one for exhibition and the other for flowering.
"Orchids require a microclimate within a very specific range," said Mateo Nunes Da Rosa. "The temperature, lighting, humidity, ventilation, irrigation and nutrients of the environment must be controlled."
The architects designed a double envelope for its outer skin, creating to fulfil these needs and to formally expose the flowers.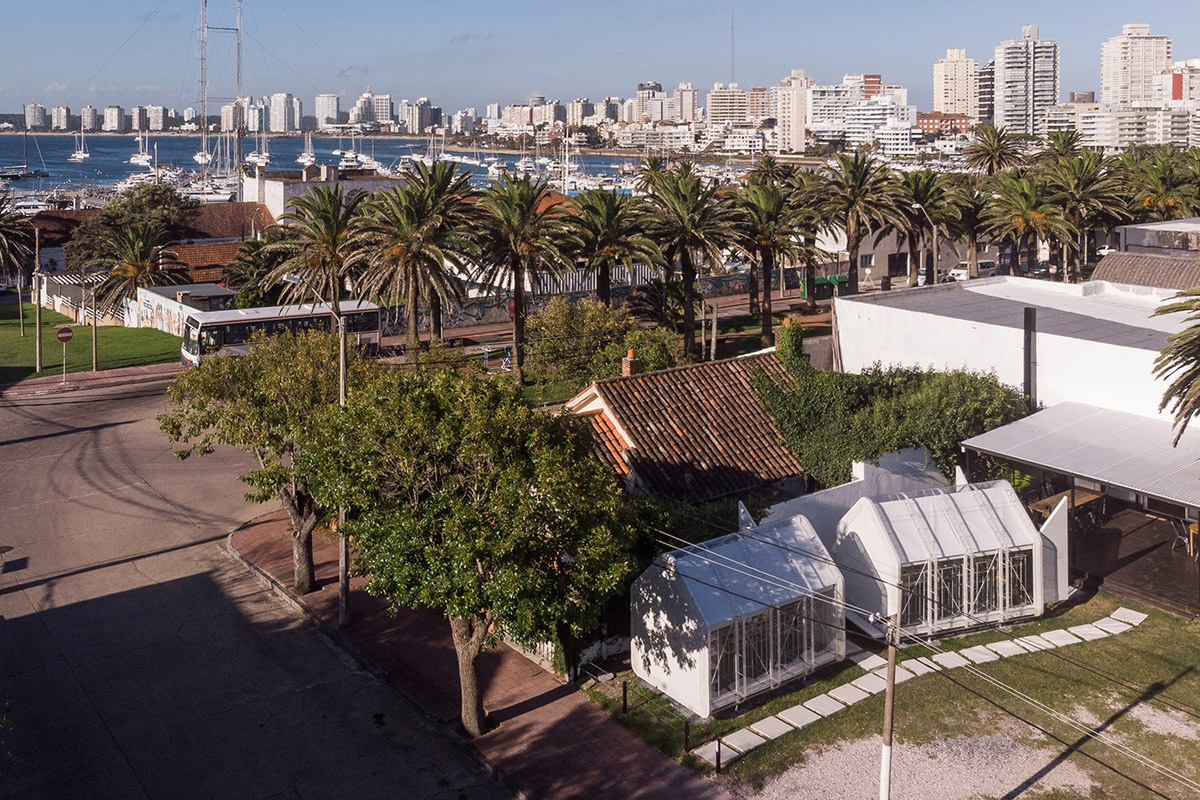 Wrapped by translucent outer membrane, this membrane protects orchids from the wind and the cold, directs the wind towards the air inlet, and depending on the orientation, allows one to see inside.
On the other hand, the inner membrane prevents direct sunlight, which also generates the required very bright environment, while allowing one to see the exterior environment from within.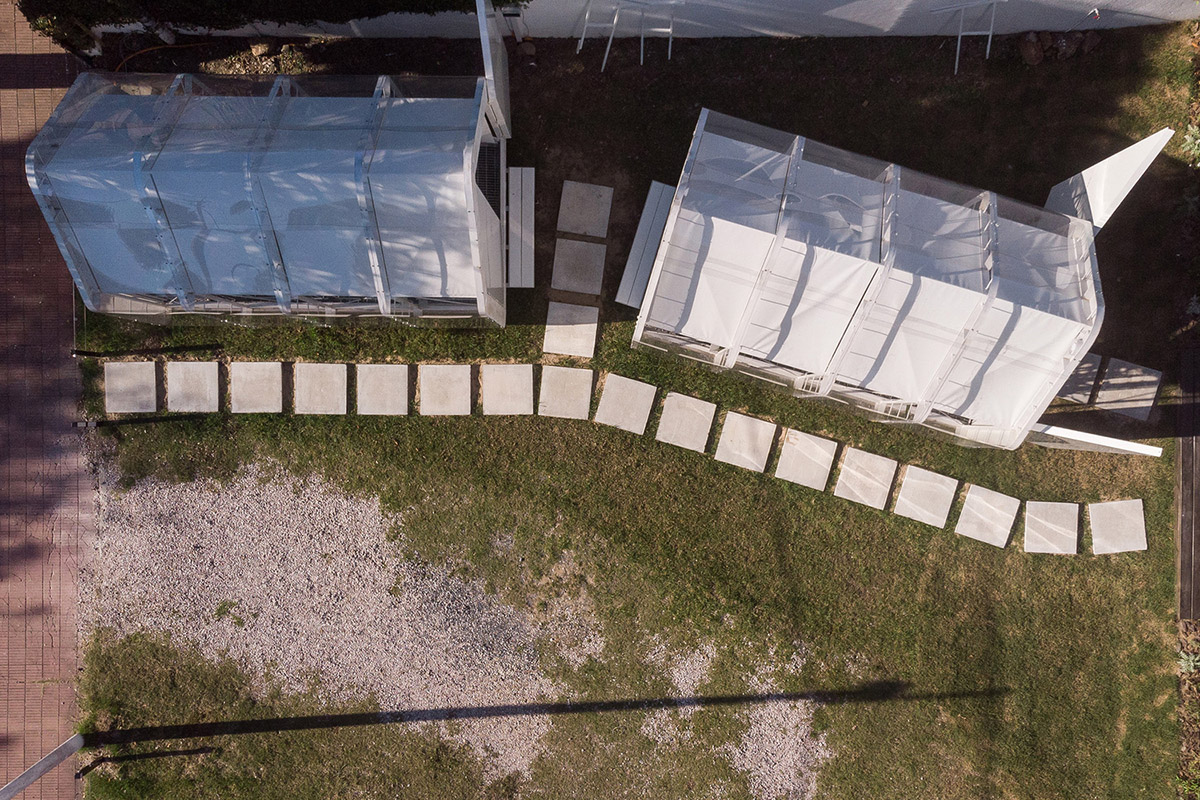 "A chamber is generated between the membranes," continued the office.
"It is laterally ventilated through a retractable roof. The air intake is floor-specific, and in case the passive systems aren't enough, the same automation system that controls the lighting activates air forcers."
The studio installed two large doors on one side, "inviting to walk through the greenhouse, generating a second natural ventilation tunnel."
According to the studio, the dimensions of each greenhouse are determined by the total transportable volume, with its weight and materials optimised to the maximum, using steel chassis, compact polycarbonate sheets and composite aluminium.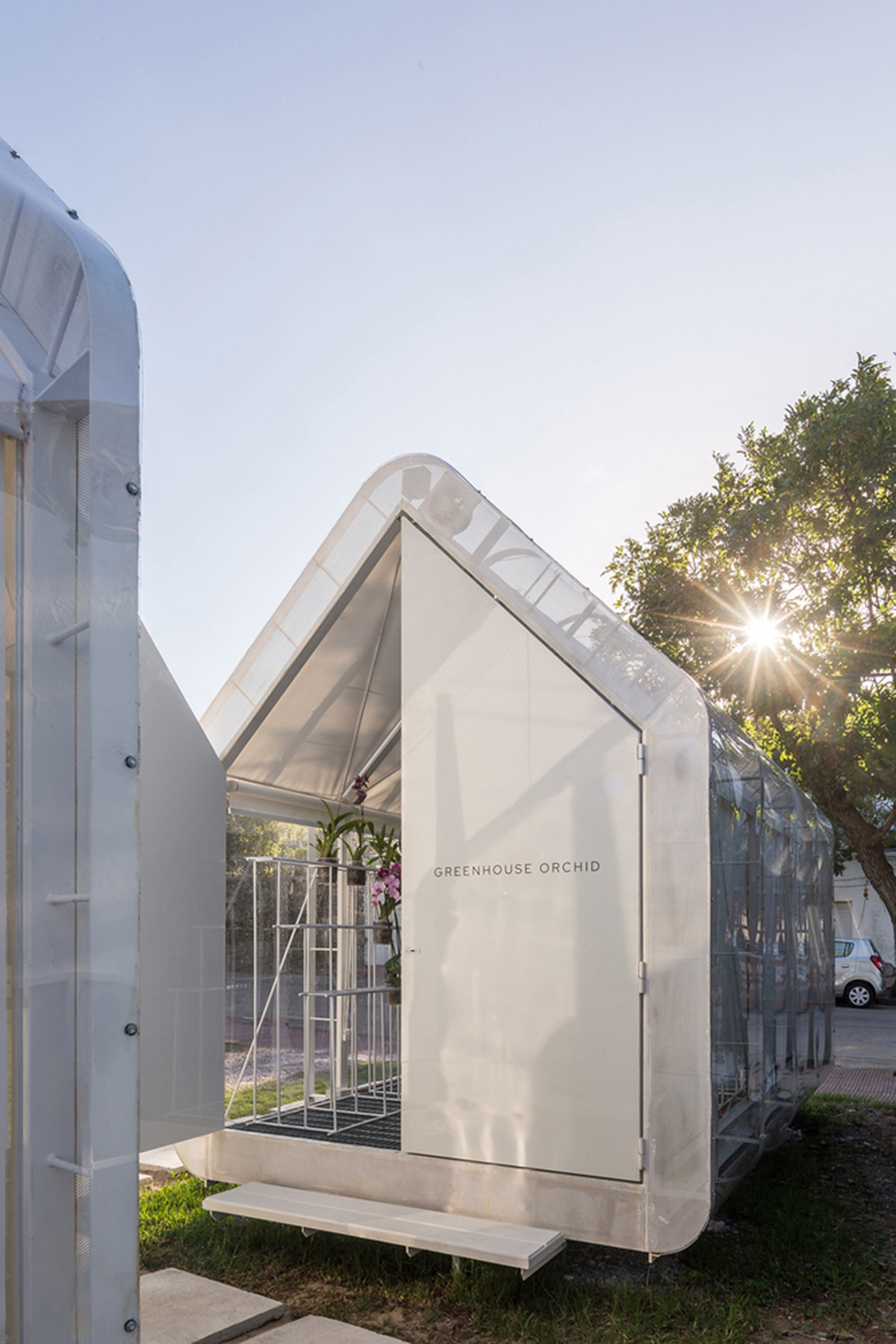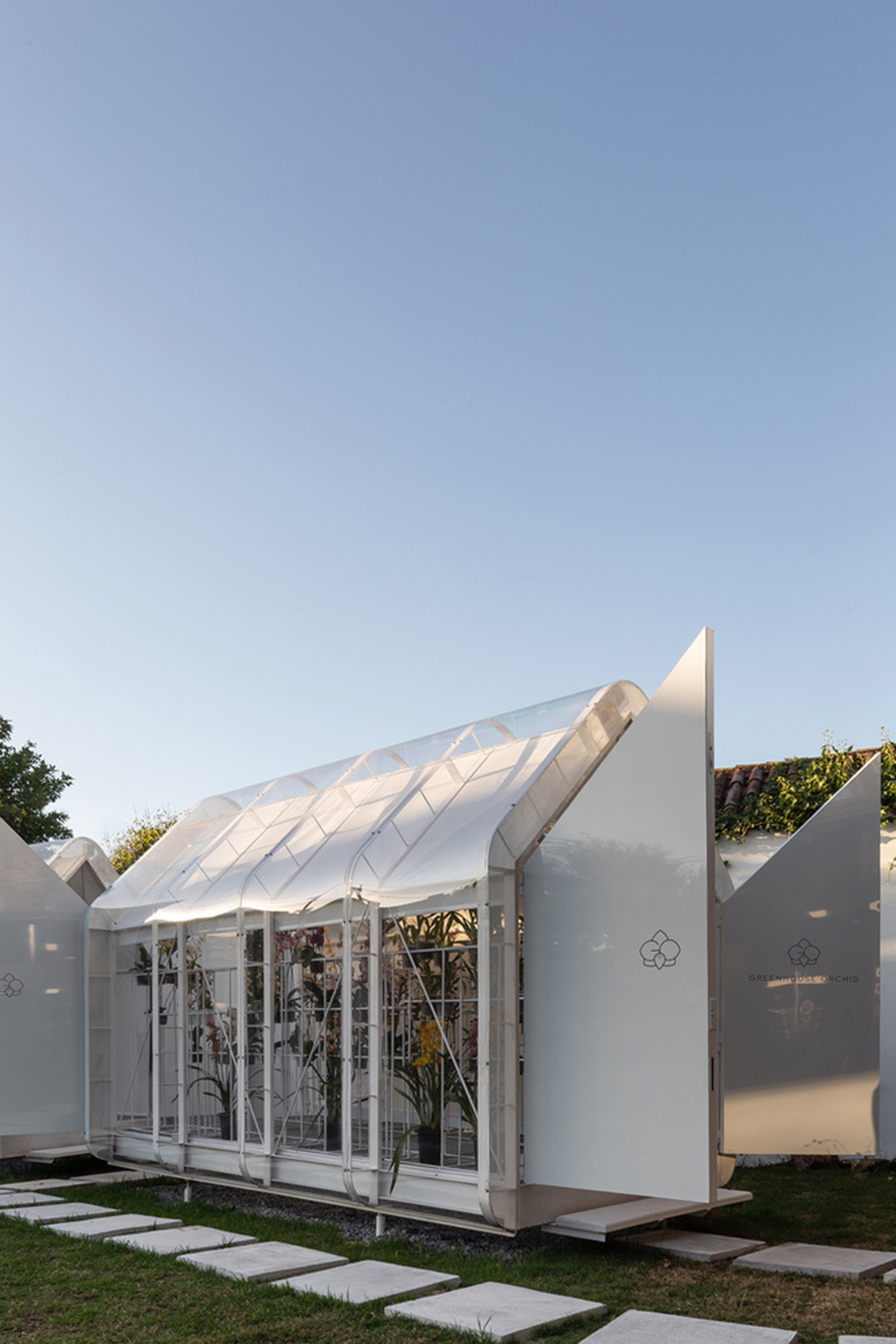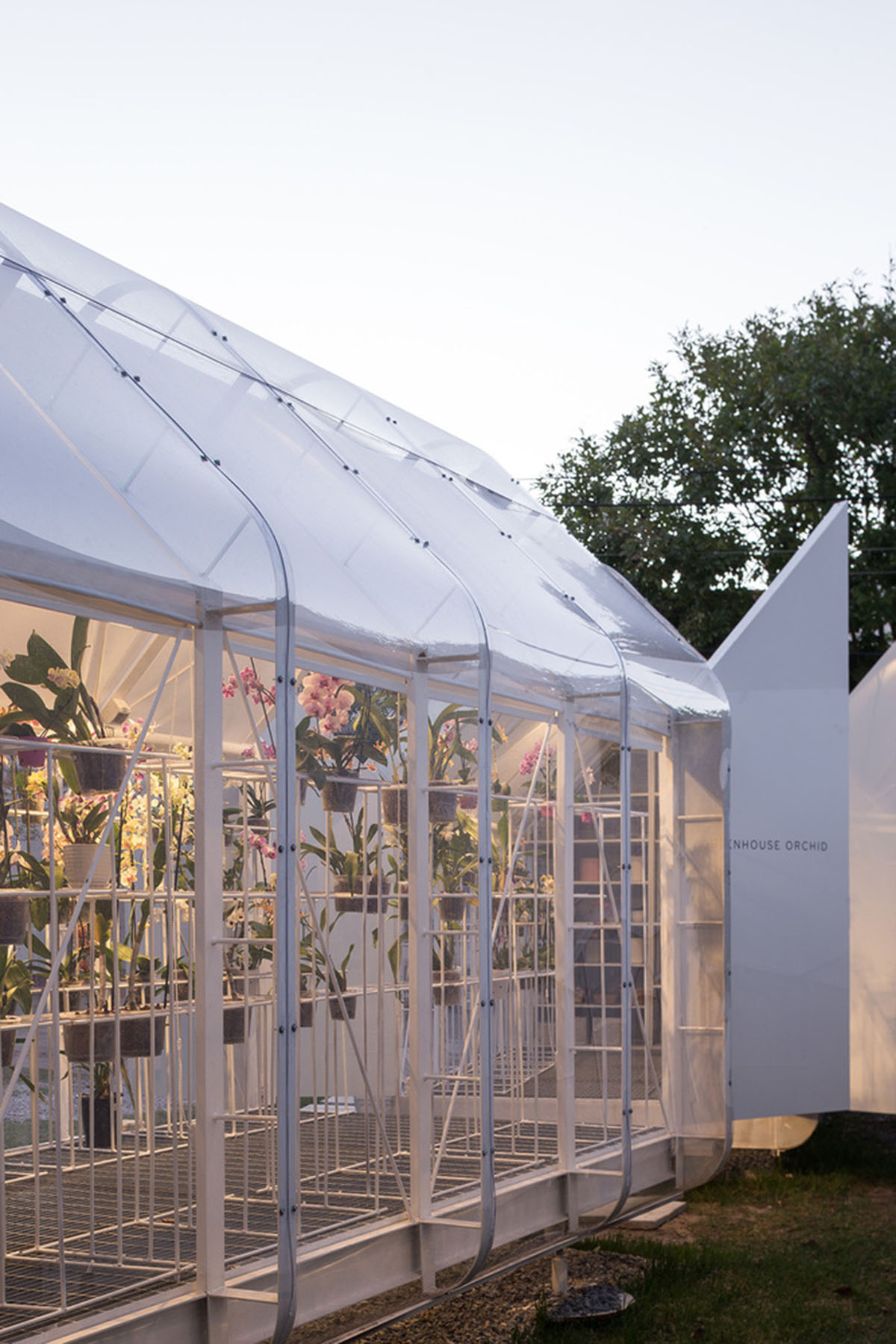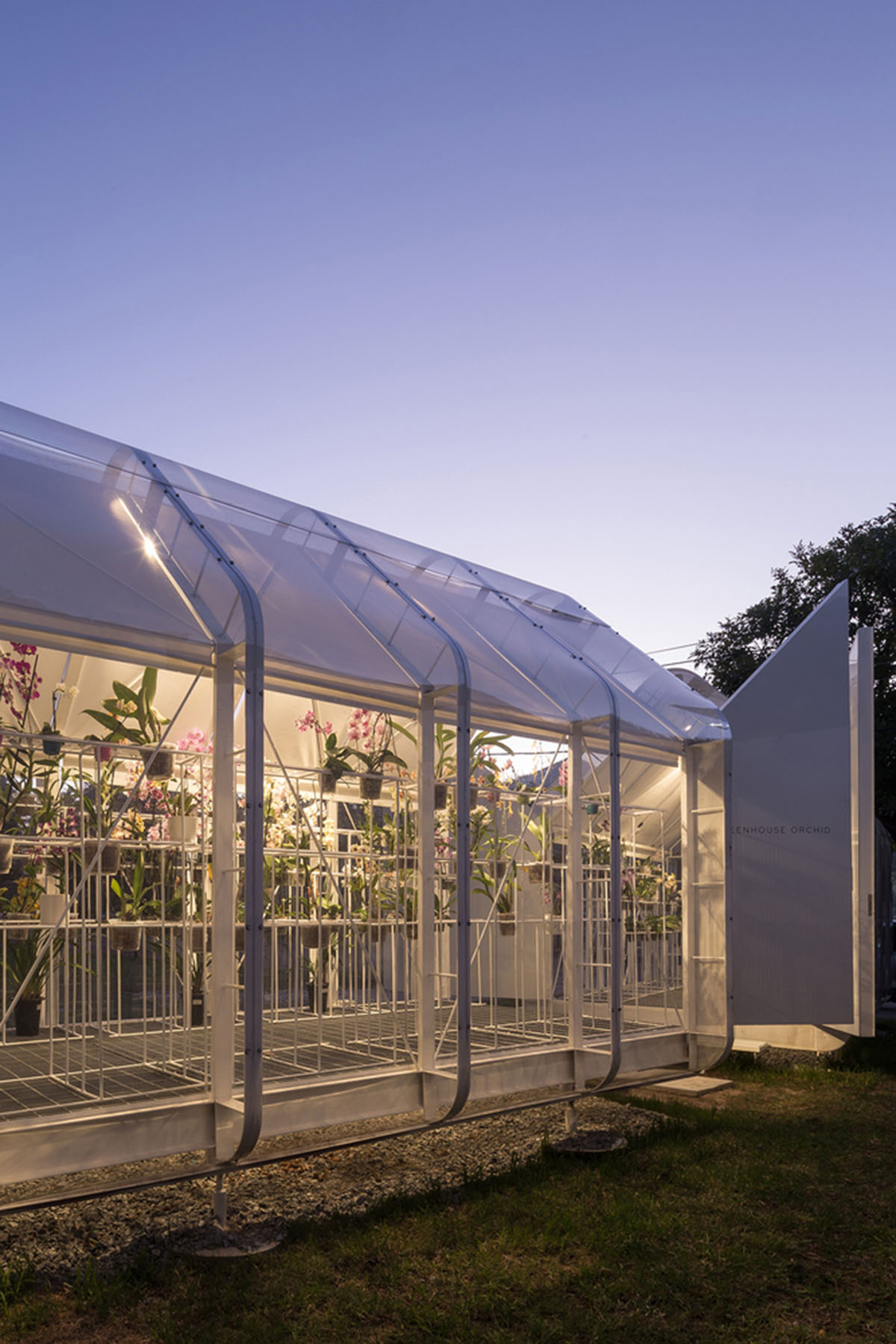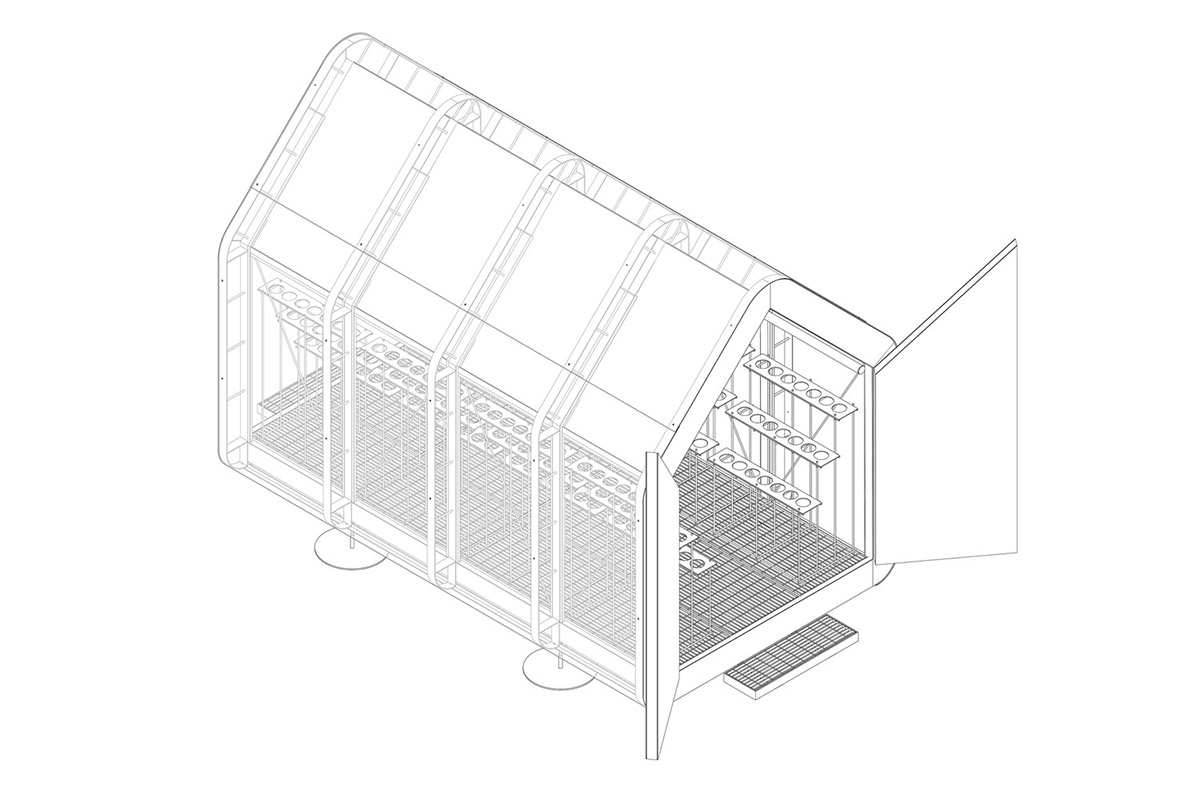 Axonometric drawing
Section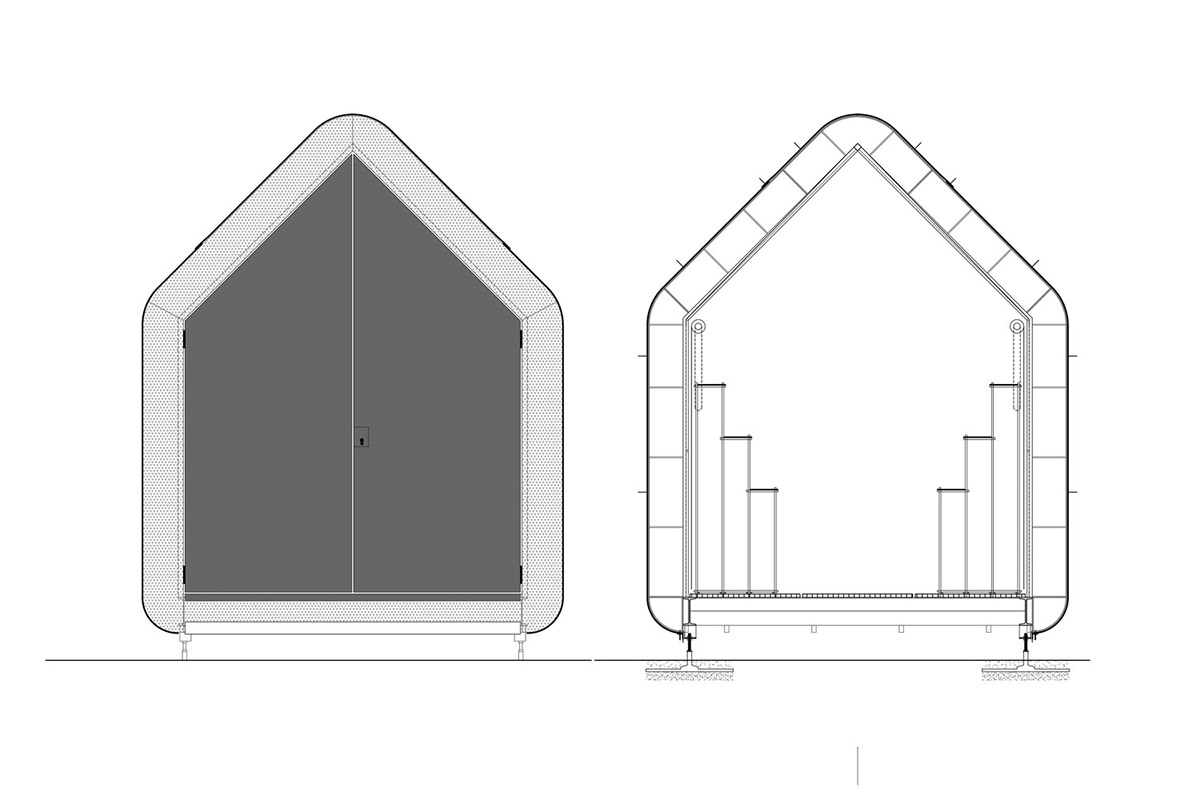 Section & elevation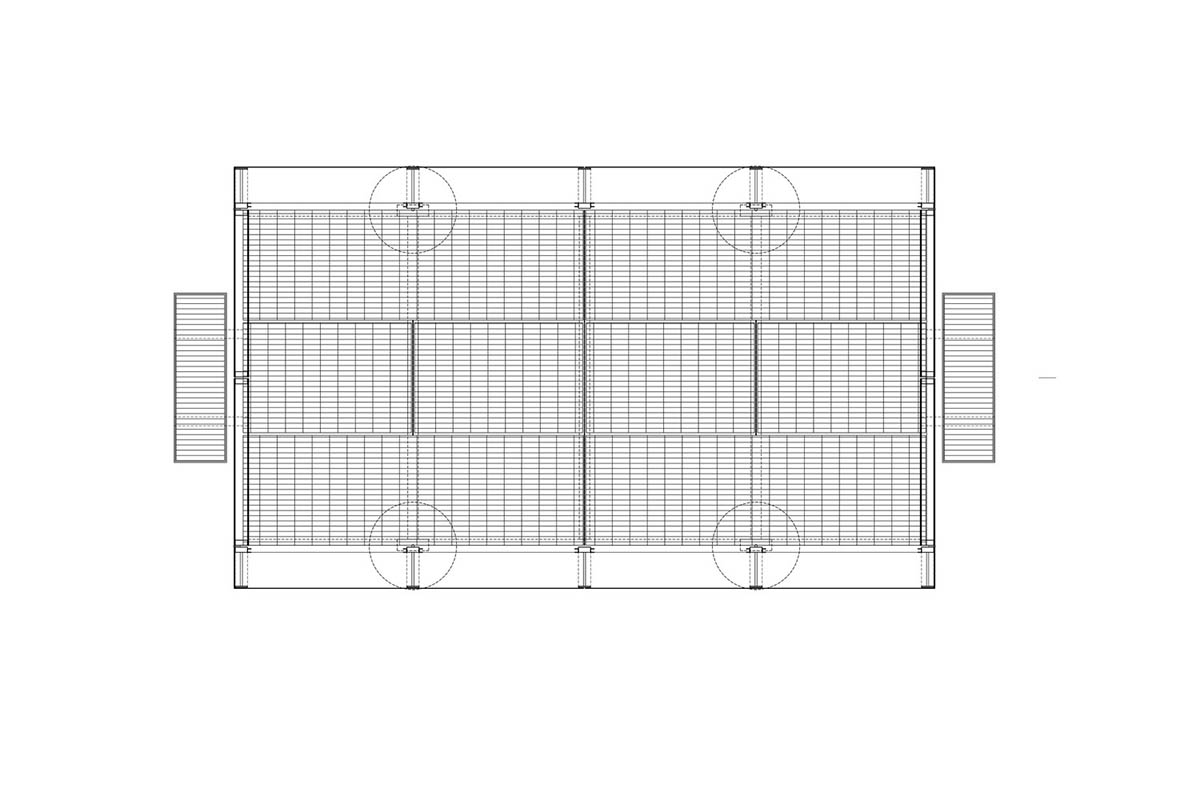 Plan
Project facts
Project name: Greenhouse Orchid Punta del Este
Architects: Mateo Nunes Da Rosa
Location: Punta del Este, Uruguay.
Size: 20m2
Date: 2021
All images © Marcos Guiponi
All drawings © Mateo Nunes Da Rosa
> via Mateo Nunes Da Rosa