The Minimalist Taft House in Portland by Skylab Architecture
Sleek and minimal, the Taft House in Portland is designed by the famous Skylab Architecture that strikingly highlights the distinctness and timelessness of the modern-minimalist style private residence. With a total size of 3,930 square feet, the house is built on the concept of a prefabricated modular system, thus - also adding to the advantages of minimal wastage and a sustainable and energy-efficient lifestyle. The entire construction process has been time-consuming while also minimizing waste and least tolerance for error.
The house is built using 28 prefabricated modules. With an intriguing triangular shape, these structurally independent modules have a size of almost 100-square-feet. This structure also comprises of building integrated systems and pre-installed finishes. This fruitful collaboration with METHOD Homes has led to a unique prefab design style that is highly admired by other homeowners as well as builders. And since these modules are produced in specific environmental conditions, the process was comparatively faster and more efficient while offering the advantage of minimal wastage and better quality products.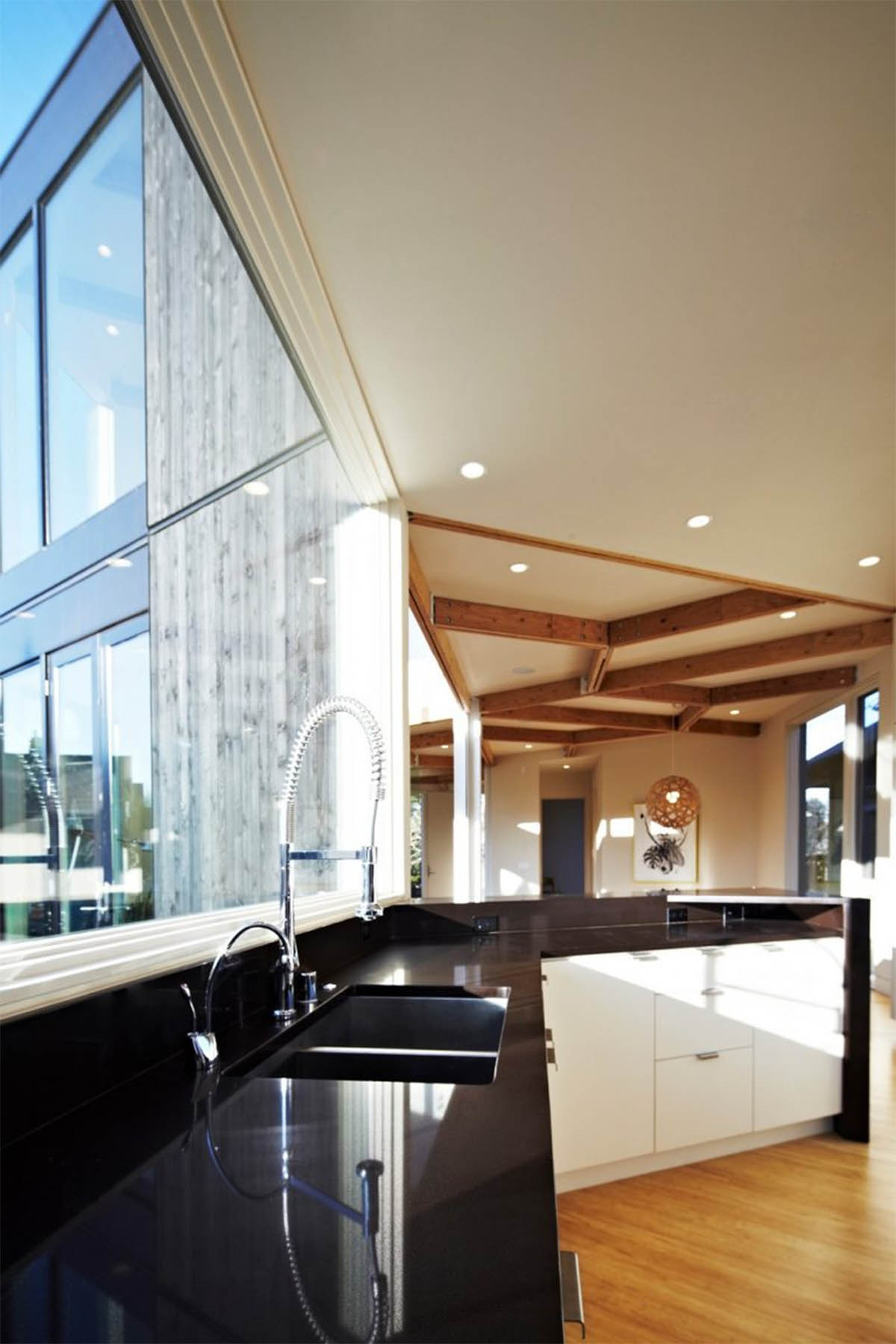 After the prefabrication of these modules, the systems were assembled and transported in six trucks, each carrying 600 square feet of prefabricated modular volumes. The foundation of the home was set up a post which the prefabricated structure took about a day to install - extremely fast as compared to a traditional building. The site is located on a steeply sloping urban infill area with an approx. 20 feet width.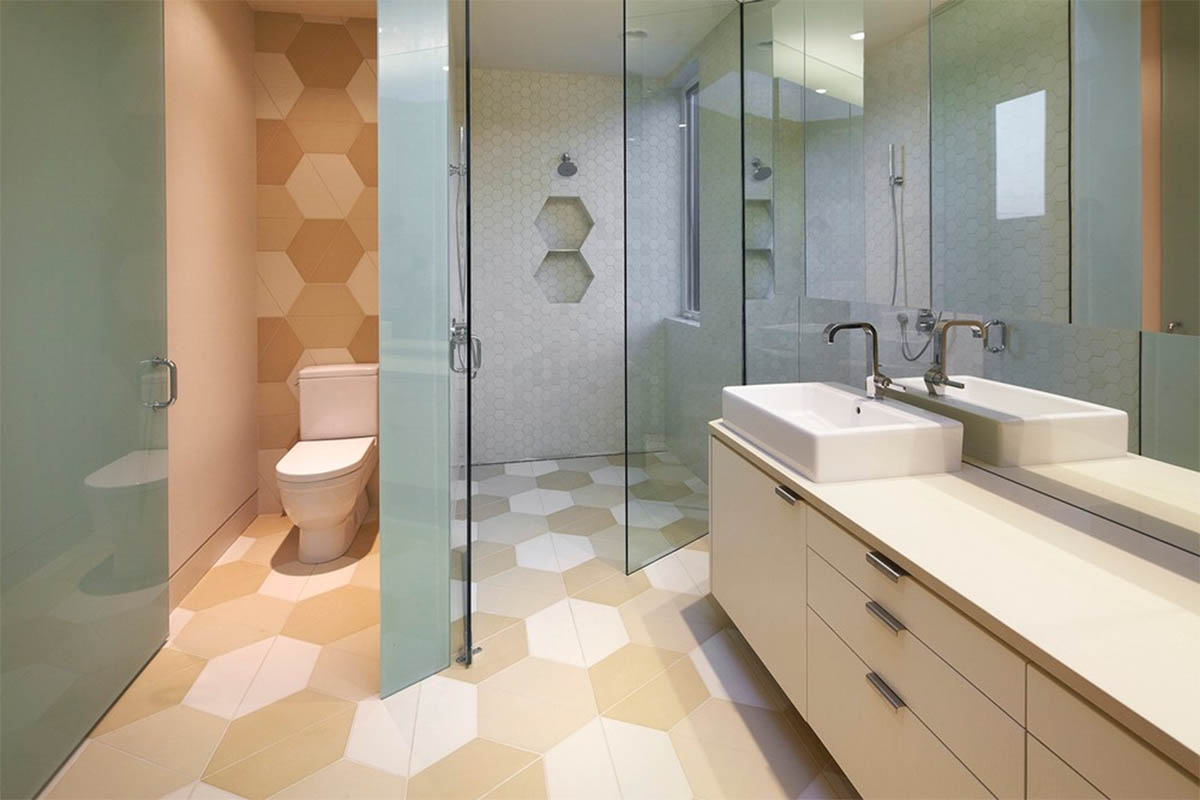 The interiors of this home are quite noteworthy. With ample windows and wall openings, there is a tremendous flow of natural lighting indoors - thus, fostering biophilia and direct connectivity with nature indoors. Moreover, natural materials such as timber ceilings and hardwood floors make a stark statement in the space. Comprising of an open floor plan, the prefab home is constituted of a combined living, kitchen, and dining along with four bedrooms and a three and a half bathroom.
Another notable feature is the interiors of the bathroom. Perfectly aligning with the custom hexagonal tile, the backdrop is quite worthy of admiration. This home clearly prioritizes comfort, sustainability as well as functionality and circulation. The home includes a radiant in-floor heating system, an efficient heat recovery system, and a 6-kilowatt solar energy plant. Alongside this, stormwater from the roof efficiently flows through planters while creatively integrating into the landscape design. An additional prefab extension was later connected to supplement a home office and extra storage in the home.
"The result is a house that is holistic in its solution, efficient in terms of construction, responsive to comfort, and mindful of the environment"
All images © Skylab Architecture
Photography: Michael Cogliantry and Jeff Van Bergen
> via Skylab Architecture