Story Architecture creates summer house for children large doorways and playful garden in Vietnam
Vietnamese architecture practice Story Architecture has created a summer house where children can easily play, move and enjoy with nature by using large doorways and internal mini garden in Vietnam.
Named Phú Yên House, the 420-square-metre house is made up of two volumes, including entrance, yard, living, spiritual space, dining, kitchen, swimming pool, play ground, relax space, sala's bedroom, terrace, wc, master bedroom, master bedroom.
For the summer holidays, the architects wanted to design a house for the homeowner's children where they can play and develop their skills instead of sending children to life skills training schools.
The homeowner Phu Yen was born in the countryside, grew up to study, work and live in the big city, and returns to the countryside every summer vacation, traditional Vietnamese New Year holiday, or as a quarantine period because of the Covid-19 epidemic.
The house would serve to Phu Yen for this purpose. The space of the bedroom and living room, kitchen and dining room are separated, and linked together by courtyard and green spaces, while it helps to make the spaces of the rooms in the house airy and accessible.
The house features a green-infilled courtyard with lots of plants, the yard and green spaces also become a fun area for children and their friends.
Through large doorways, children can easily move from one space to another, while achieving visual connection as a whole.
The living room and kitchen space are rotated and the slanted fences create interesting and vivid views when users move inside the house.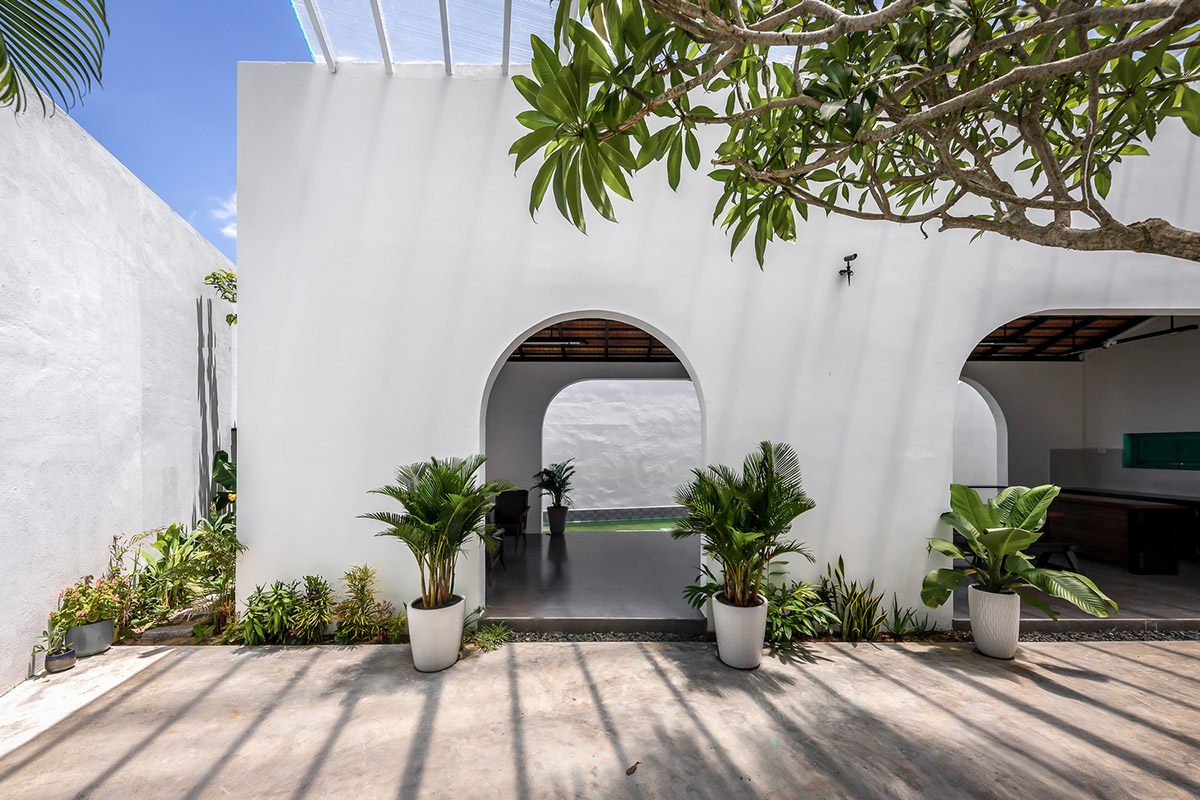 "In order to free up the view when living inside the room, we designed many large windows, but the construction investment cost of the owner is small, and the construction technique of large-format glass doors in the locality is limited," said Story Architecture.
For large doorways, the architects do not use glass doors, but build an extra layer of high fence surrounding it to ensure safety and privacy.
The fence is slanted to not limit the view and create second angle is more interesting. The building was built by groups of local workers by using available materials, such as brick, stone, cement, pillow, iron.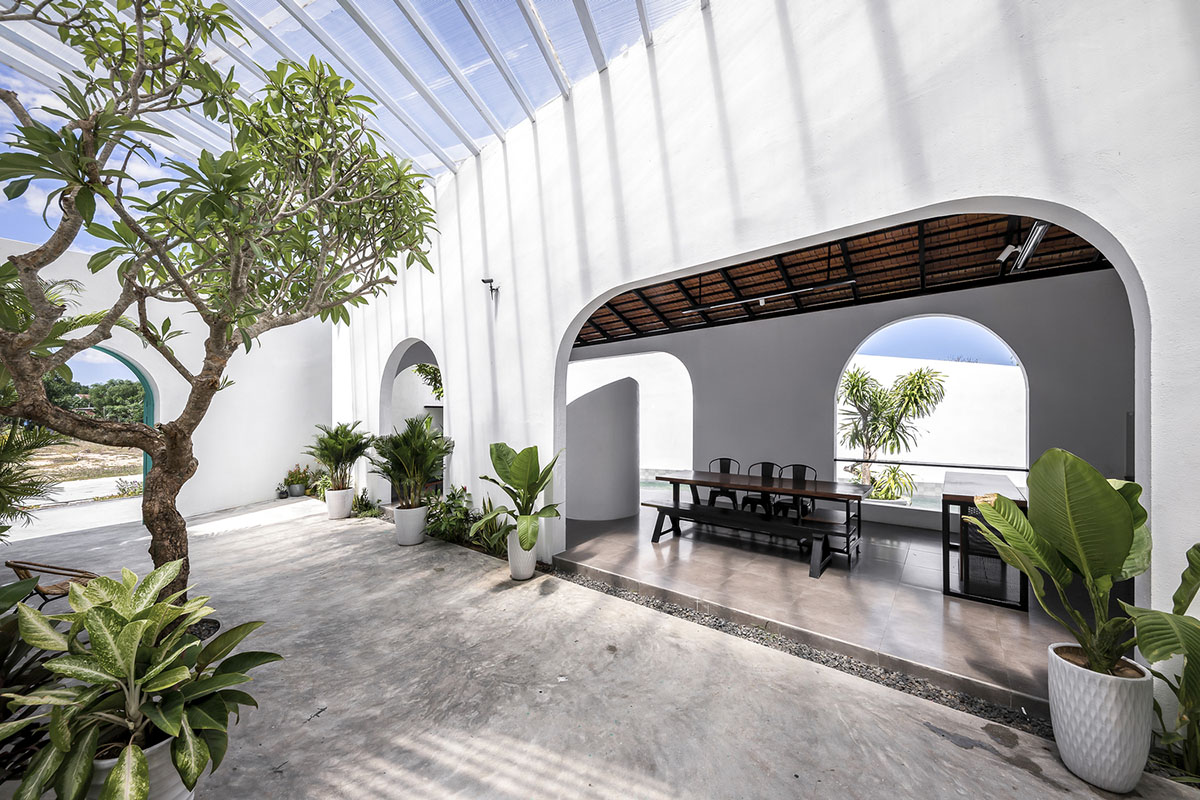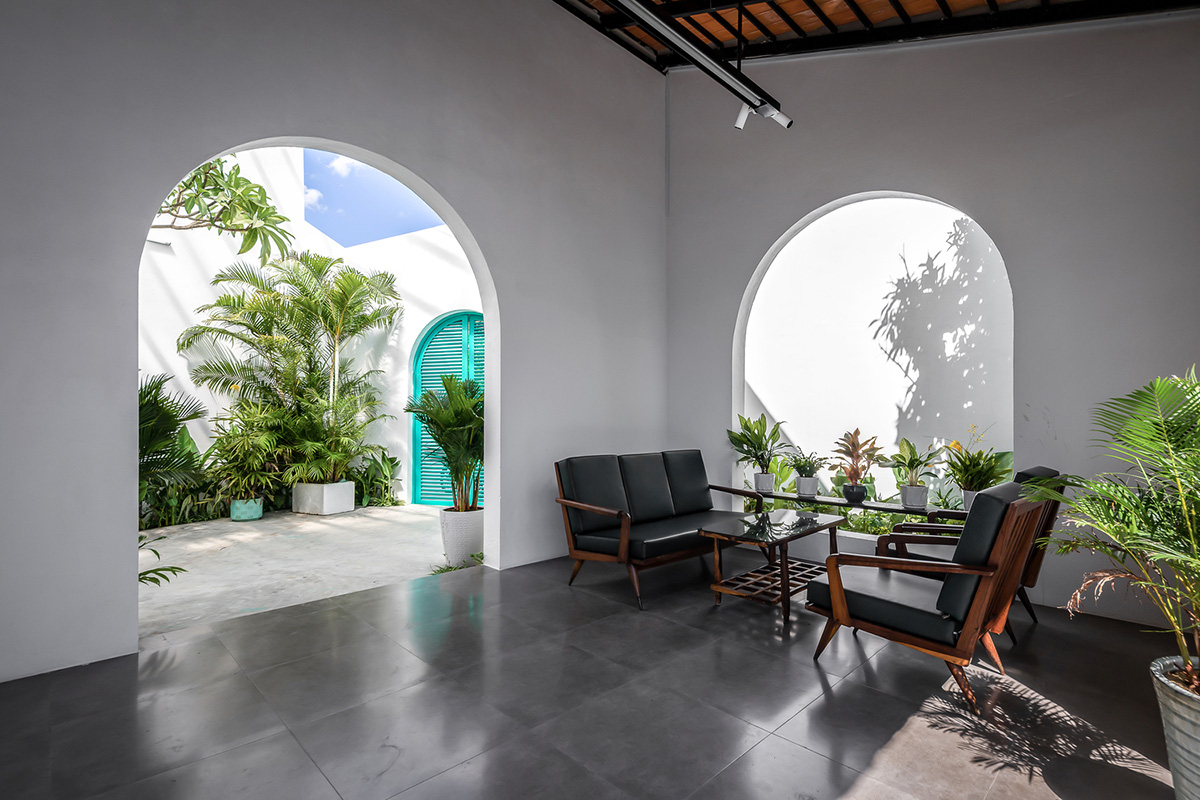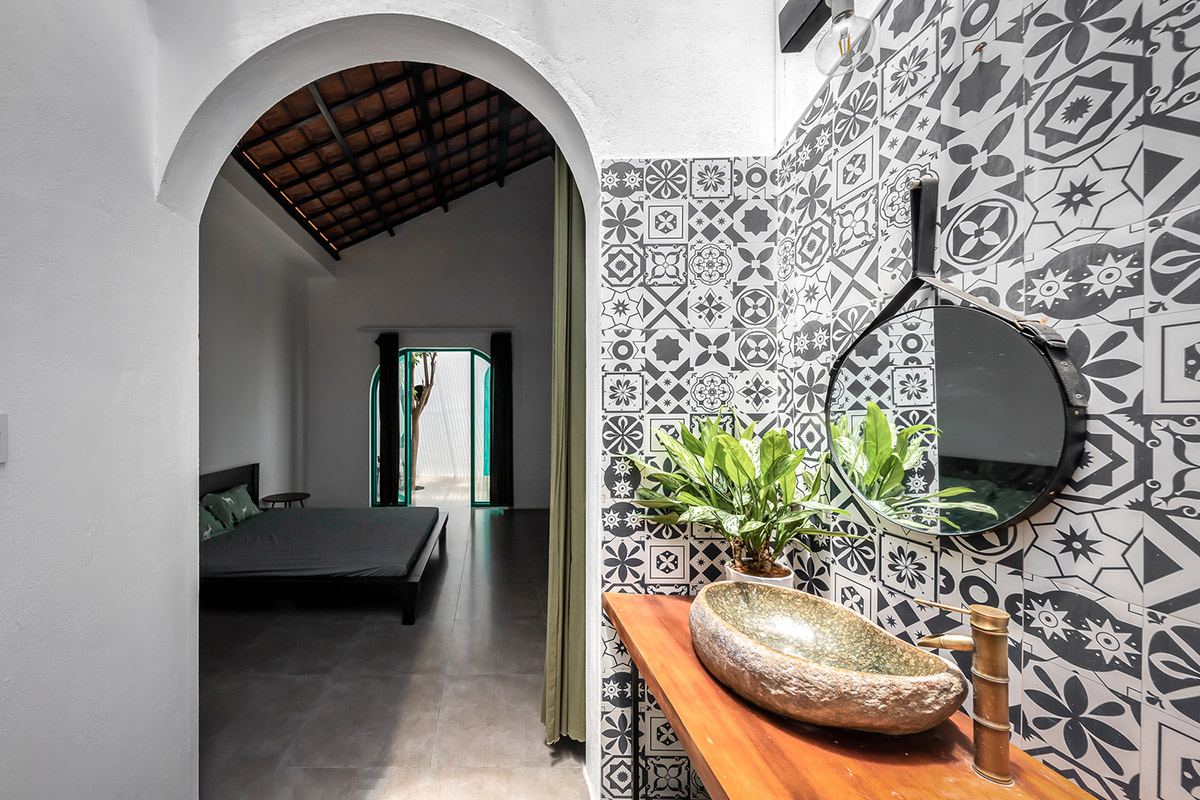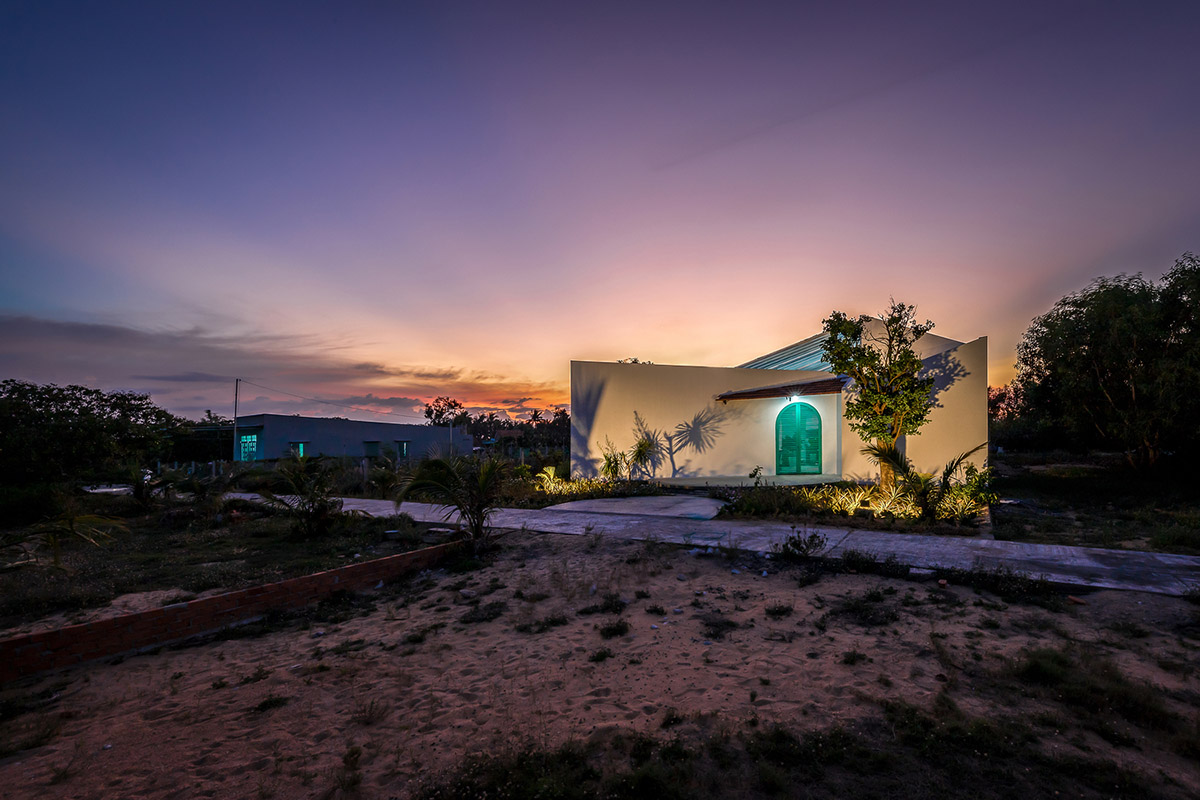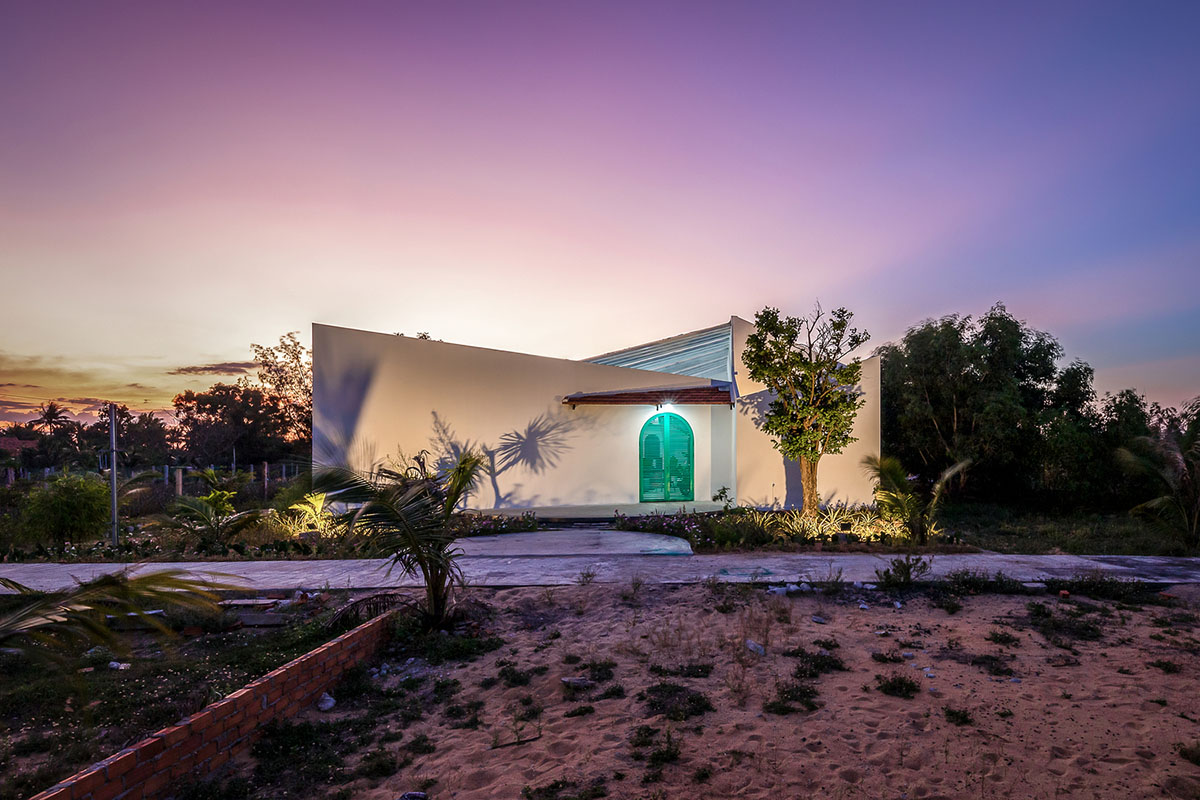 Ground floor plan
Roof plan
Exploded axonometric
Elevation
Ground floor plan perspective
Project facts
Project name: Phú Yên House
Architects: Story Architecture
Location: Vietnam
Size: 420 m2
Date: 2021
All images © Minq Bui
All drawings © Story Architecture
> via Story Architecture