Dominique Perrault announces participants for Seoul Biennale Of Architecture And Urbanism 2021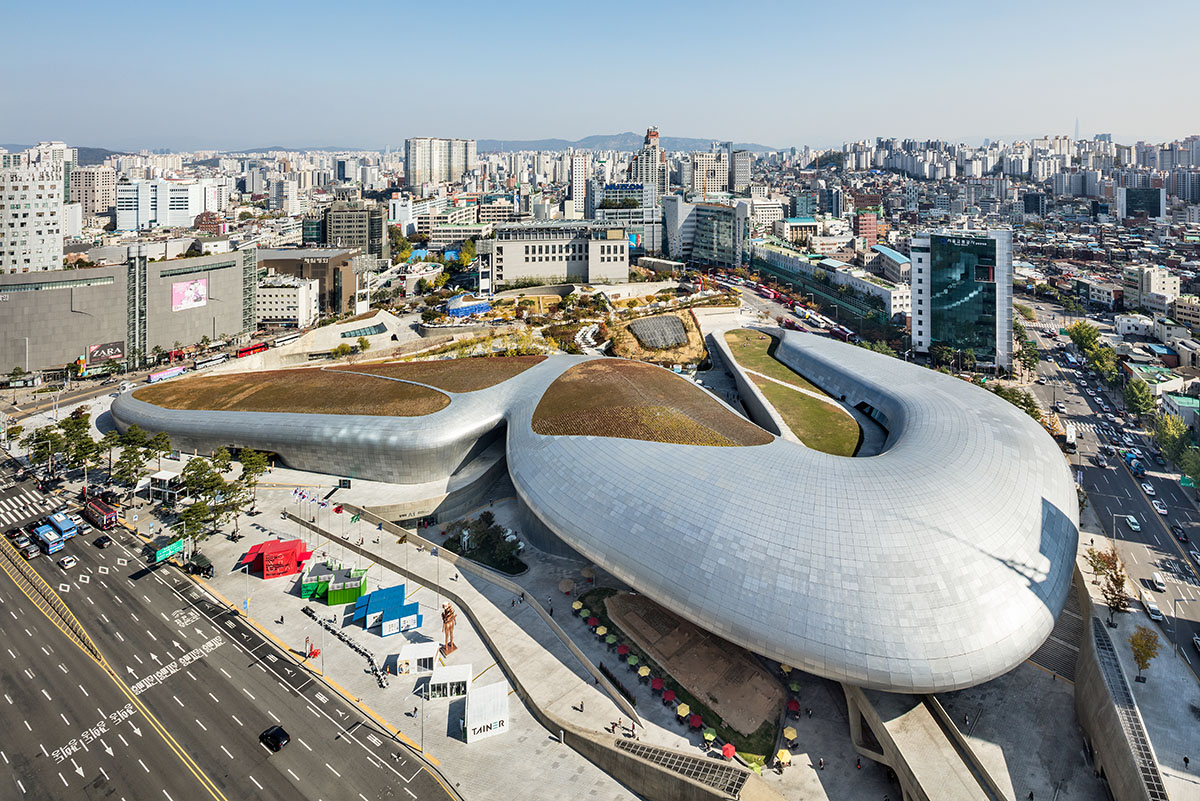 French architect and urban planner Dominique Perrault, the General Director of Seoul Biennale Of Architecture And Urbanism 2021, has announced participants for the Seoul Biennale Of Architecture And Urbanism 2021 (SBAU2021) which will take place physically in Seoul from September 16th to October 31st, 2021.
Theme is "CROSSROADS Building the Resilient City", the Biennale aims to provide a platform for exchange, discovery and enhancement of projects and research that question the city of today and tomorrow.
The organizing committee of SBAU2021 released details about the event in June and announced that despite the pandemic, the Biennale will be held in a traditional way as it is.
About a month later, Dominique Perrault has announced the full list of SBAU2021 participants, as well as additional information on a selection of artists.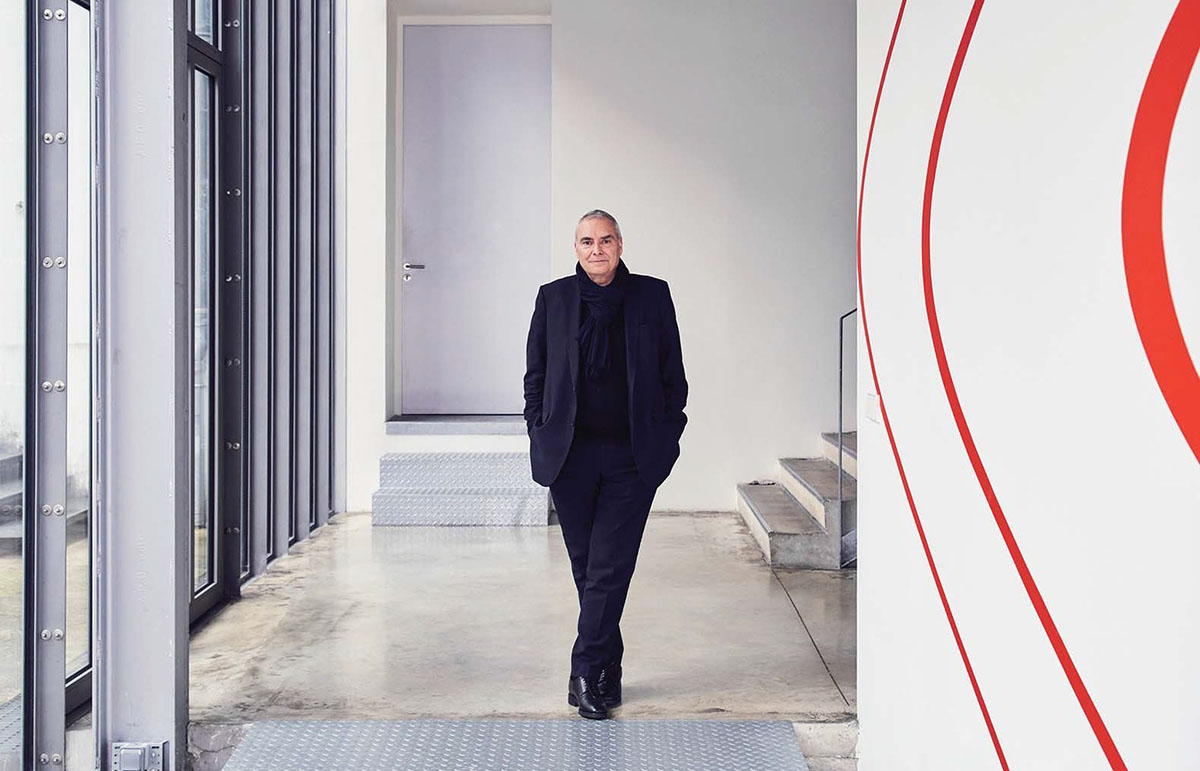 Dominique Perrault. Image © Alexandre Tabaste
Dominique Perrault previously spoke to WAC about the Seoul Biennale of Architecture And Urbanism as part of WAC's live interview series, watch WAC's interview with Dominique Perrault on WAC's IGTV.
This year's Biennale will open up a discussion on the complexity of the relationships that shape our cities and to the key time that humanity is currently facing by drafting a manifesto for a more sustainable city.
SBAU2021 will be divided into five sections, each corresponding to an exhibition, associated with events and meetings, via on-site or online conferences. These sections include: "Thematic" and "Cities" exhibitions, "Guest Cities" exhibition, "Global studios" exhibition, "Seoul" exhibition and Live Projects" exhibition .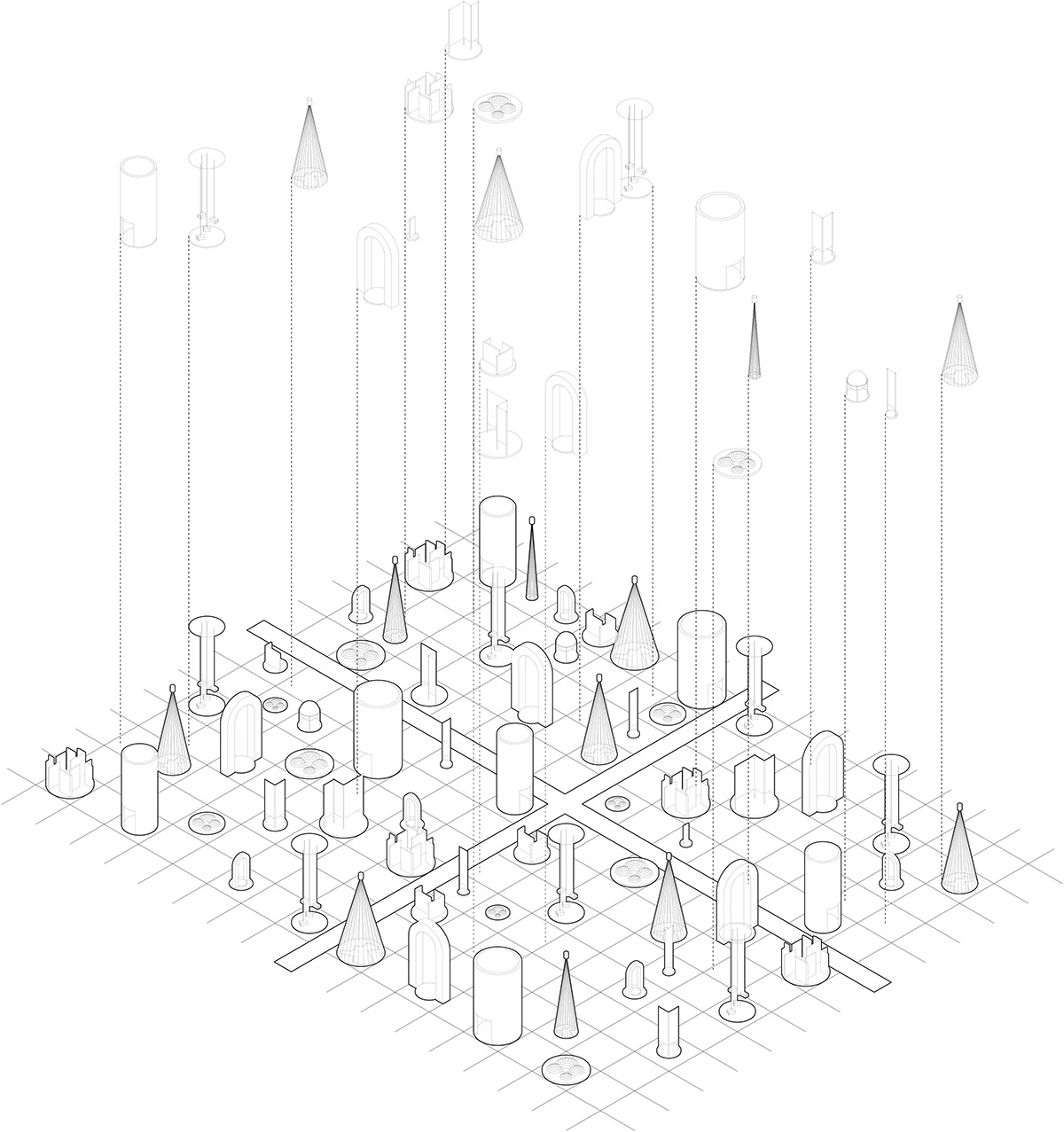 Image © Dominique Perrault Architecte/adagp
The installations will be displayed in a grid, while each exhibition perimeter will host an installation, contributions of different types or forms. They will be associated with installations named "Urban Ready Made", punctuating the visitor's path in order to provide complementary services (welcome desk, relaxation area, forum, meeting point, etc.).
SBAU2021 is arranged under the thematic spectrum of the five crossroads: CROSSROAD 1: ABOVE / BELOW, CROSSROAD 2: HERITAGE / MODERN, CROSSROAD 3: CRAFT / DIGITAL, CROSSROAD 4: NATURAL / ARTIFICIAL, CROSSROAD 5: SAFE / RISK.
The "Thematic" and "Cities" exhibitions will be displayed together for the first time in the Dongdaemun Design Plaza (DDP), an emblematic building in the city of Seoul, built by Zaha Hadid Architects. These two sections will form the main exhibition of the Biennale.
Scroll down to see the full list of participants for SBAU2021:
---
Aires Mateus & Associados, Lda, Portugal
Arquimaña, Spain
LIPID and GCM lab(EPFL), HEAD-Genève, Switzerland
FHO, United States
Franklin Azzi Architecture, France
CSK Architects and The Barlett UCL, United Kingdom
Barozzi Veiga, Spain
Al Borde, Ecuador
Tomà Berlanda, Maxwell Mutanda ,Sunniva Viking, South Africa
JHB Studio, United States
Bruther, France
NAMA, Brazil
Manuel Cervantes Estudio, México
University of Illinois at Chicago School of Architecture, United States
Jérôme Chenal, Switzerland
BCHO Architects Associates, Korea
Hyperspandrel, Republic of Korea
Superellipse, Korea
James Corner Fields, USA
Chartier Dalix SAS, France
Danilo Dangubic Architects, Serbia
AREP, VietNam
XDGA, Belgium
uapS sarl, France
MDP Michel Desvigne Paysagiste, France
Rinatal Eggertsson Architects, Norway
Uncertainty Network Office (UN-Office), United States
Architectural Association / Zaha Hadid Architects, United Kingdom
ZITA, Colombia
WY-TO, Singapore
Bricklab, Saudi Arabia
West 8, Netherlands
SoomeenHahm Design Ltd., United Kingdom
THISS x ìssí, United Kingdom
architectural/practice, Republic of Korea
Studio Hollenstein, Australia
Saafan Architect, Egypt
MECANOO, Netherlands
Media x Design Lab / EPFL, Switzerland
Jean Marc Ibos Myrto Vitart, France
Productora, USA
Toyo Ito & Associates, Architects, Japan
Koo Jeong A & STUDIO, UK
Naco, France
Bernard Khoury / DW5, Lebanon
Studio DOHGAM, United States
Kengo Kuma & Associates, Japan
Dua Studio, Indonesia
Galerie Patrick Seguin, France
Animali Domestici, Thailand
GLP Design, France
Grupo Aranea, Spain
Walden Architects_DAStU - Politecnico di Milano, Italy
Roofscapes Studio, United States
Malaysian Institute of Art, Malaysia
Pareid / The Bartlett School of Architecture University Col, United Kingdom
Jakob + MacFarlane Architects, France
GEO-GRAPHIC DESIGN LAB., Japan
Harvard GSD, Switzerland
GAMBJTS, Canada
Architecture Office, United States
Messina Rivas Architecture, Brazil
Marc Mimram Architect Engineer and Associates, France
MAEID + MORPHtopia, Austria
MF ARCHITECTS, Uruguay
Wasp, Italy
Studio Hartzema, Netherlands
Renato Nicolodi, Italy
B.Y.O.B, Japan
Elemental, Chile
Lucy & Jorge Orta, France
Eva Studio, United Kingdom
GB607 LAB, Republic of Korea
Hypothesis Atelier, Switzerland
Alexis Peyer / MR&A, France
Renzo Piano Building Workshop, France
LOCAL, Norway
Fragment, France
Collectif VOUS, France
OHM Office for Holistic Miscellanea, Spain
Carlo Ratti Associati, Italy
TOPOTEK 1, Germany
GEOEG, United States
Freischaerler Design, Australia
Luuk Schröder, Netherlands
EAA - EMRE AROLAT ARCHITECTURE, Turkey
SANAA, Japan
Autonomous Builders Collective / ABC, United States
건축공방 ArchiWorkshop, Republic of Korea
SEALAB, India
SUNY BUFFALO INSTABILITY DESIGN LAB, United States
Benedetta Tagliabue, Spain
Groupwork / Romeo Srl, United Kingdom
Saif Ul Haque Sthapati, Bangladesh
Sharoni Urrutia/Miguel de Guzmán/Maeve Roughton, United States
Estúdio Gustavo Utrabo, Brazil
MARIYA KRASTEVA + ABUBAKR BAJAMAN + NAÏVE PEOPLE DESIGN, Canada
Orient Occident Atelier, Hong Kong
DNA Design and Architecture, China
THOM MAYNE / MORPHOSIS, USA
YARD (Yonsei Architecture Research and Design), Republic of Korea
Vector Architects, China
Studio Pararaum, Canada
---
ABOVE / BELOW
XDGA (2070)
Title of artwork: Rogier Square
Proposal country: Belgium
Proposal city: Bruxelles
Research dear to Dominique Perrault, the Study of Groundscape as a tool for the creation of new territories through the disappearance of architecture, which he taught at the EPFL, is the epicenter of this project which confirms the relevance of urban densification through the underground. Questioning the intersection of the surface and the underground in the heart of the metropolitan hub of Rogier Square, in Brussels, the central element of the project realized by XDGA is the patio dug in this underground infrastructure, bringing daylight to the underground levels, concentrated inside and around it.
HERITAGE / MODERN
THISS x ìssí (0594)
Title of artwork: A Resilient Monument
Proposal country: United Kingdom
Proposal city: Birmingham
The THISS x ìssí project, resulting from the international call for applications, is at the heart of current events. Indeed, it echoes the societal questions raised by the removal of statues, linked in particular to slavery. The project is placed at a particular scale of architecture, that of urban furniture, and of the monument. THISS x ìssí questions the very materiality of statues in order to interrogate their immutability. They propose a monumental practice that would use organic materials such as wood, thatch or chalk, and would require, in order to exist, an assembly and a maintenance carried out by successive generations. In this way, the new monument, living and ecological, will be the fruit of a collective commitment that would adapt to an evolving and complex culture, even disappearing if it was no longer relevant.
SEALAB (2027)
Title of artwork: The Wall and the City
Proposal country: India
Proposal city: Ahmedabad
SEALAB is interested in the wall as a mediating device between different urban and architectural worlds. Through their project, resulting from the international call for applications, they develop a quality public space, which offers, at the scale of the neighborhood, an intergenerational sanctuary to all inhabitants. Through the study of the condition of various walls in the walled city of Ahmedabad, India, SEALAB questions dualities - interior/exterior, container/content, exclusion/inclusion, division/connection - and analyzes the wall's ability to establish connections with its environment. In this way, SEALAB interrogates the forms, uses, limits, and implications of the wall for the social sustainability of the city at different scales.
CRAFT / DIGITAL
WASP (2061)
Title of artwork: Upredictable shape
Proposal country: Italia
Proposal city: Massa Lombarda
Today, 3D printing projects are proliferating at all levels of creation. The specificity of the WASP project is the use of low-tech materials to implement the 3D tool. They make 3D prints with materials that have a strong structural function to meet the needs of the city of the future.
NATURAL / ARTIFICIAL
GEOEG (2024)
Title of artwork: CHICAGO: Cooling and Heating Interventions in Chicago Achieved via Geothermal Opportunities
Proposal country: USA
Proposal city: Chicago
GEOEG is a continuation of Dominique Perrault's work on Groundscapes. Through their study, this engineering consultancy implements a simple technological process, the use of underground geothermal technology, to regulate energy consumption at all levels of a city as stratified as Chicago.
EPFL x HEAD: Marilyne Andersen, Mark Pauly, Florin Isvoranu, Megan Danell (EPFL) x Javier Fernández-Contreras, Alice Proux (HEAD-Genève)
Title of artwork: Circa Diem
The engineering laboratory of the EPFL associated with the HEAD of Geneva develops a work on artificial and natural light. Within the framework of SBAU2021, it is realizing an installation that exposes a way to reproduce the circadian cycle in an artificial way through lenses. This device seems particularly interesting to apply in architecture because it would allow to use different blind or underground spaces.
SAFE / RISK
COLLECTIF VOUS (2019)
Title of artwork: Off-Ground Shelter Proposal country: Soudan du Sud
Proposal city: Old Fangak
The Collectif Vous customizes tents to make them comfortable emergency housing. Starting from the archetype of a tent, synonymous by nature with ephemeral housing, the young French collective proposes to modify this model into ready-to-use emergency housing. In selecting this project, Dominique Perrault wished to highlight the emergence of new innovative concepts and emphasize engaging projects.
EVA Studio (2052)
Title of artwork : The informal city
Proposal country: Haiti
Proposal city: Port-au-Prince
This office, made up of an Italian-British team based in London, works on the city of Haiti. Their project is part of a strong social commitment since they have created public spaces in Port-au-Prince, in the heart of the city's slums. These quality spaces, created with a great economy of means, appeared to Dominique Perrault as the emanation of what a resilient city is.
Full project here: https://www.evastudio.co.uk/tapis-rouge.
THEMATIC EXHIBITION - BRIDGES & STATIONS
Renzo Piano Building Workshop 2018
Title of artwork : The Genova San Giorgio Bridge, 2018-2020
Proposal country: Italy
Proposal city: Genova
After the tragic collapse of the Genoa Bridge in 2018, Renzo Piano, Pritzker Prize 1998, offered the city the design of a new bridge. It is this gesture of social commitment to the community, akin to a form of gift to his home city, that Dominique Perrault wished to highlight within the SBAU2021 Biennial.
THEMATIC EXHIBITION - INNOVATION & ENGINEERING
CSk Architects and The Barlett UCL (2066)
Title of artwork: Memorial to the Industrial Revolution
This collective project associates CSK Architects and The Bartlett School of Architecture UCL, in a research work on the use of cork as an energy efficient and sustainable building material. They have created a structural cork house by assembling cork bricks made by 3D printing.
For complete project: https://cskarchitects.co.uk/the-cork-house.
THEMATIC EXHIBITION - HOMES & COMMUNITIES
ELEMENTAL (2016):
Title of Artwork: the Basic Services Unit and the Incremental Neighborhood
For the SBAU2021 Biennial, the Elemental agency, Pritzker Prize 2016, asks itself: how to meet sanitary requirements, in particular those of staying at home and washing one's hands regularly, when there is no longer a home, nor running water? Known for its commitment to housing, Elemental is developing here extremely economical prefabricated modules that can be assembled in 5 weeks, allowing a family to rely on the sanitary minimum in 40 days, and then be able to perpetuate this emergency facility into a middle-class home.
Top image: Seoul Biennale of Architecture and Urbanism 2021 will hold its main exhibition at Gongdaemun Design Plaza (DDP). Image © Kyungsub Shin Studio.
> via SBAU2021