Office 313 designs entertainment house with interplay of arches in Kuwait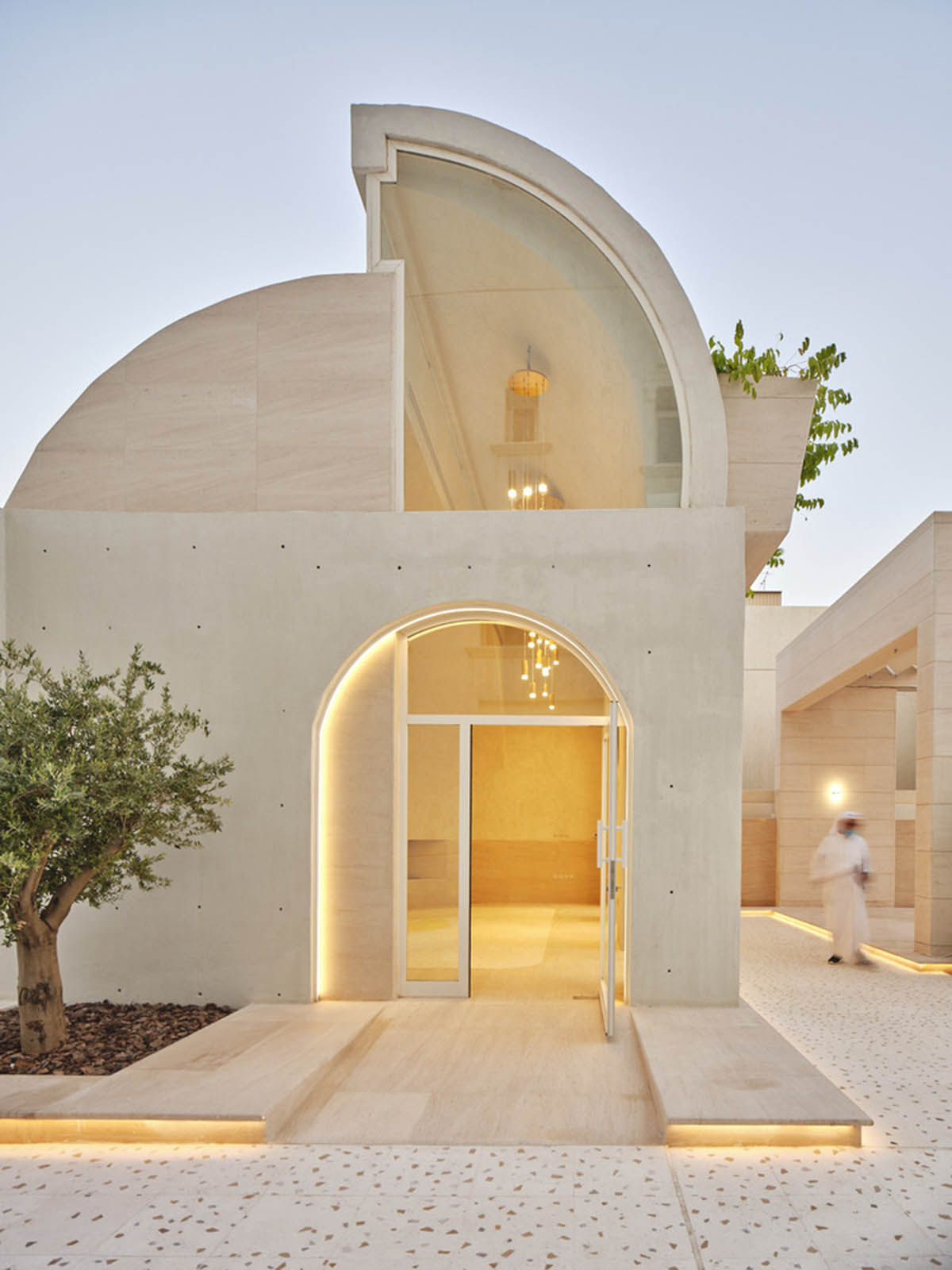 Kuwait-based architecture practice Office 313 has designed an extension that could be used as an entertainment house adjacent to the client's main house.
Named Curvature House, the 500-square-metre house, located in Kuwait, is pointed out by interplay of arches that remove boundaries between interior and exterior and its natural, soft and powder-colored palette.
The new house is detached from the main house and is designed to meet the client's entertainment and extra activities.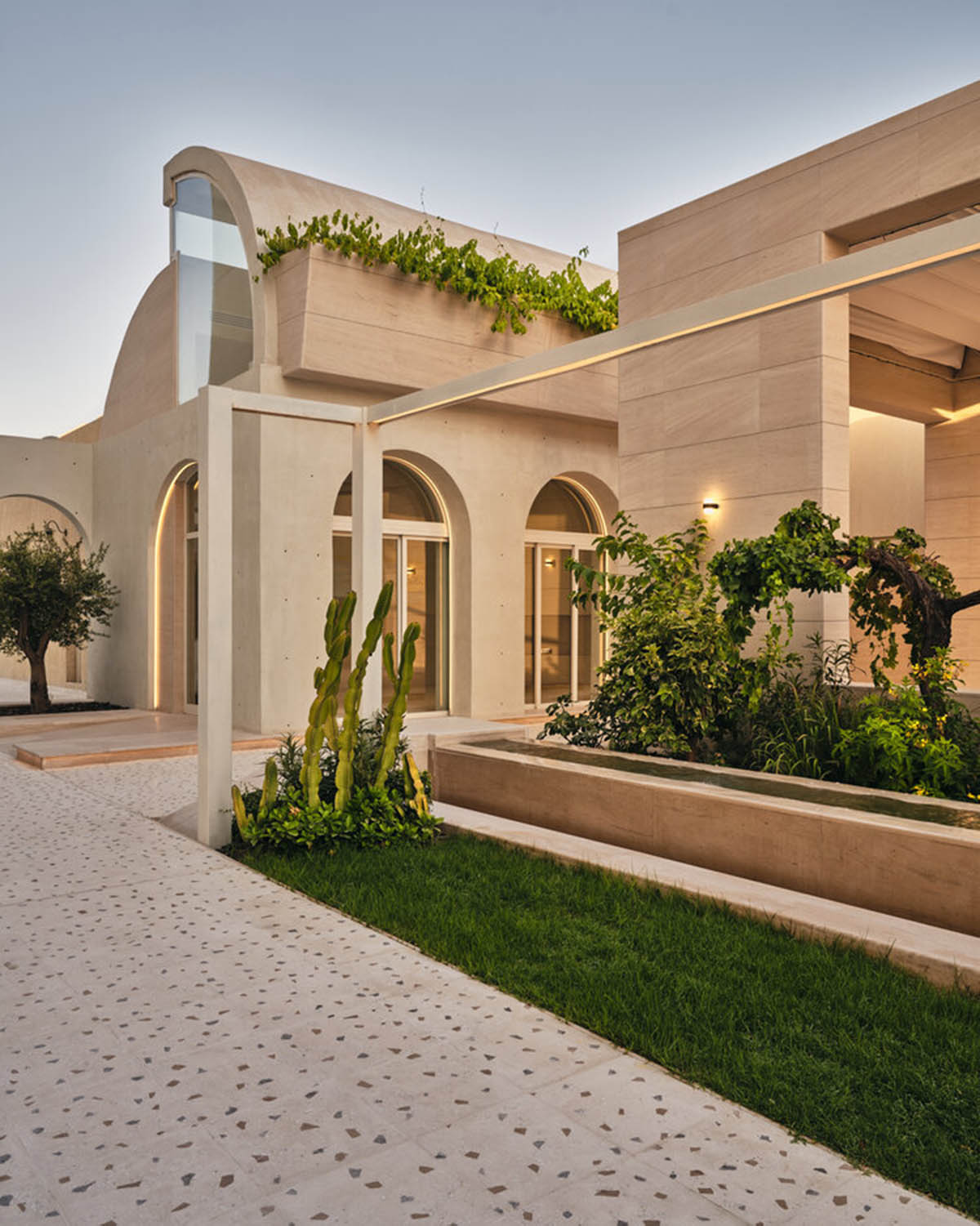 "The essence of this project lies behind the interplay of extremes that exist within," said Office 313. The architects' strategy was to design a space that immerses its visitors in an environment that hosts an interplay of light and dark.
They wanted to link the indoor to the outdoor, and to regulate the climate as well as provide the guests with a harmonious living space.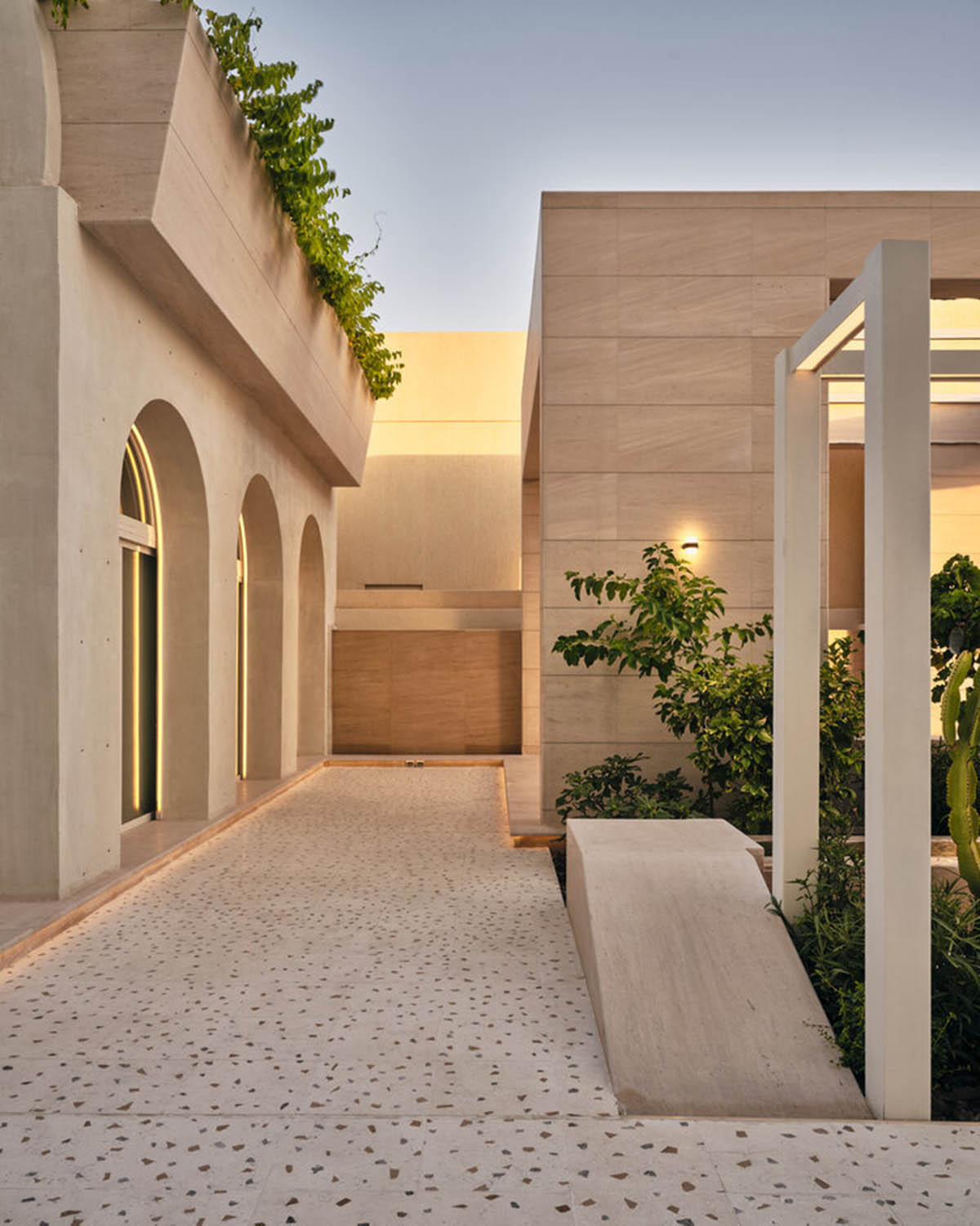 The architects used water features, landscaping, and operable shading devices to help regulate the arid climate in the project. The project's material palette consists of white-cast concrete, terrazzo, and natural stone. The resulting look is one of unity, coherence, and luxury.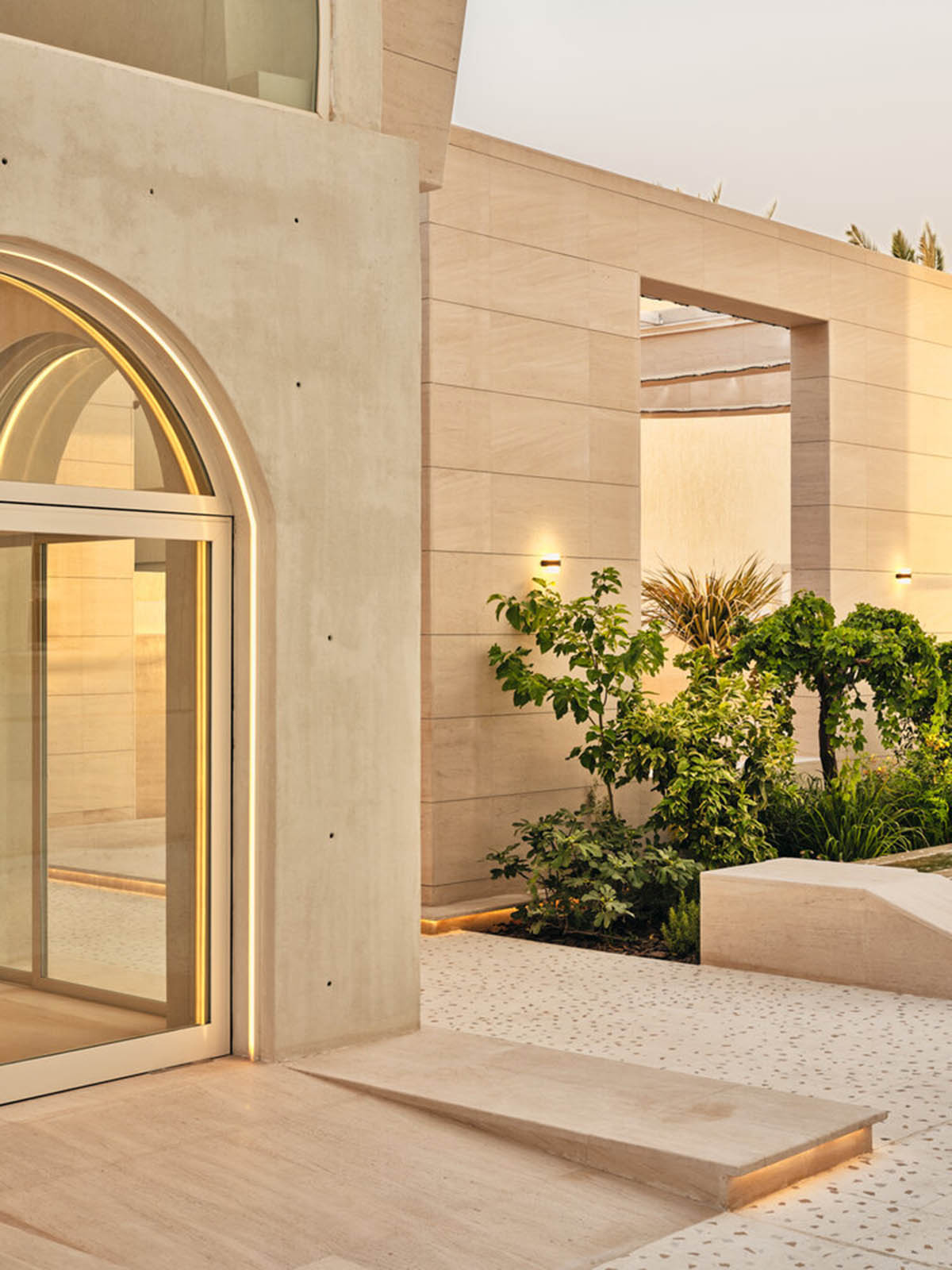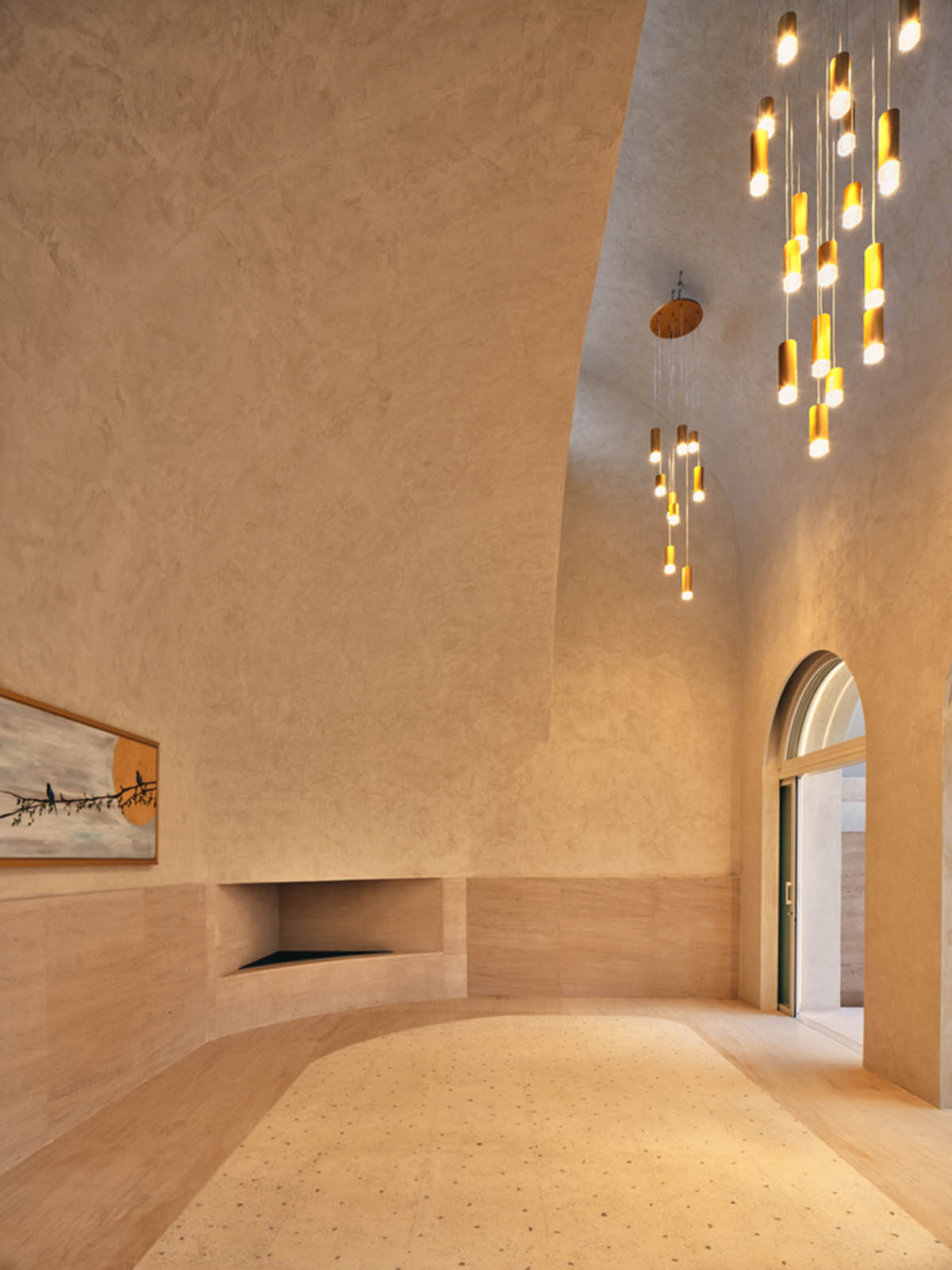 Axonometric
Sketch
Ground floor plan
Roof plan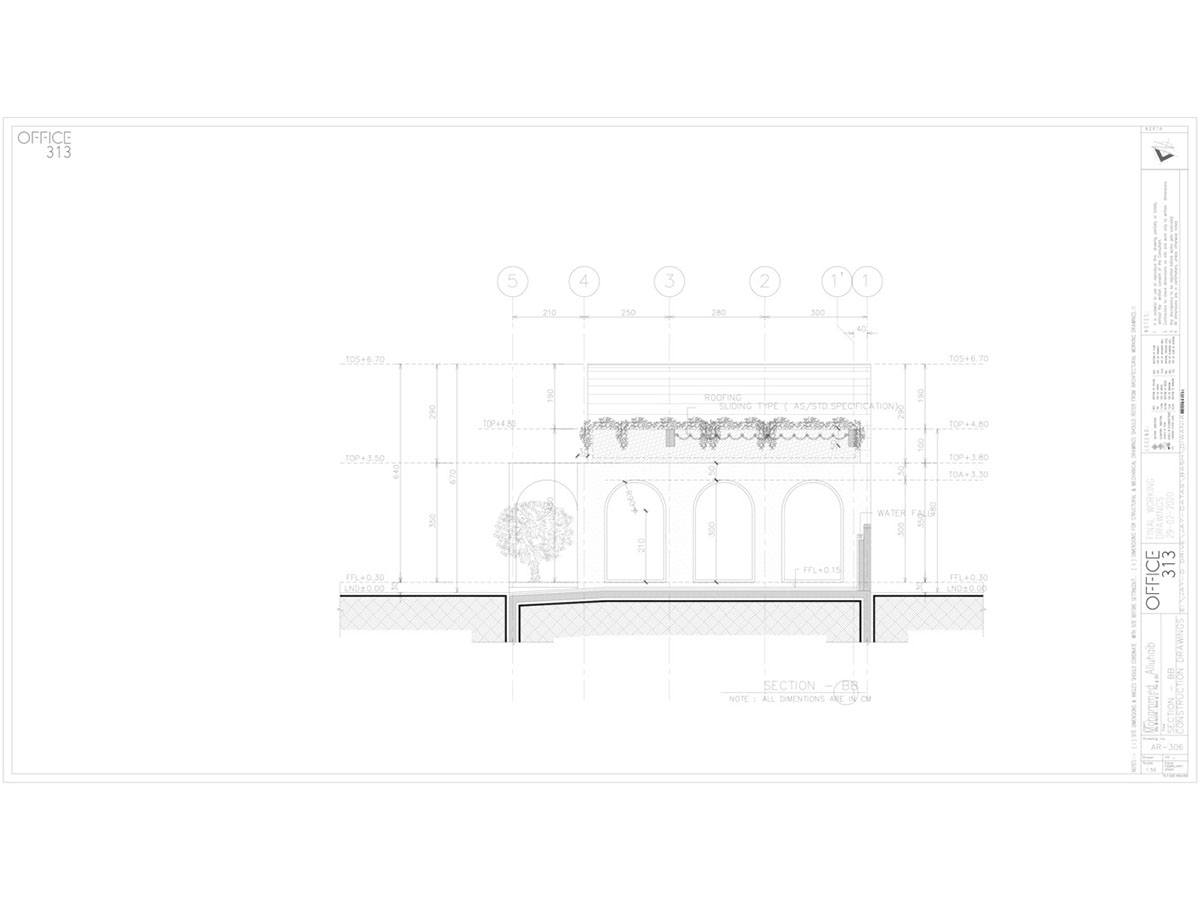 Section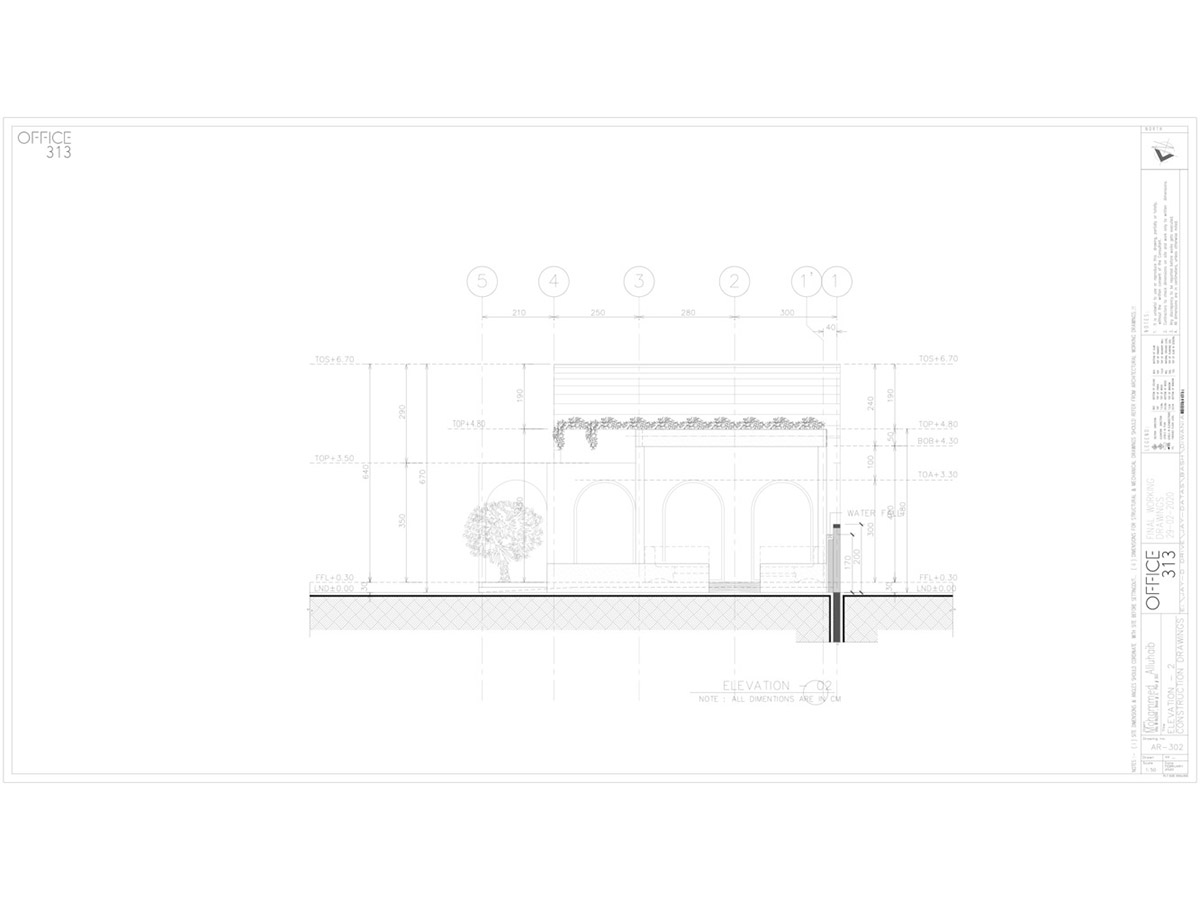 Elevation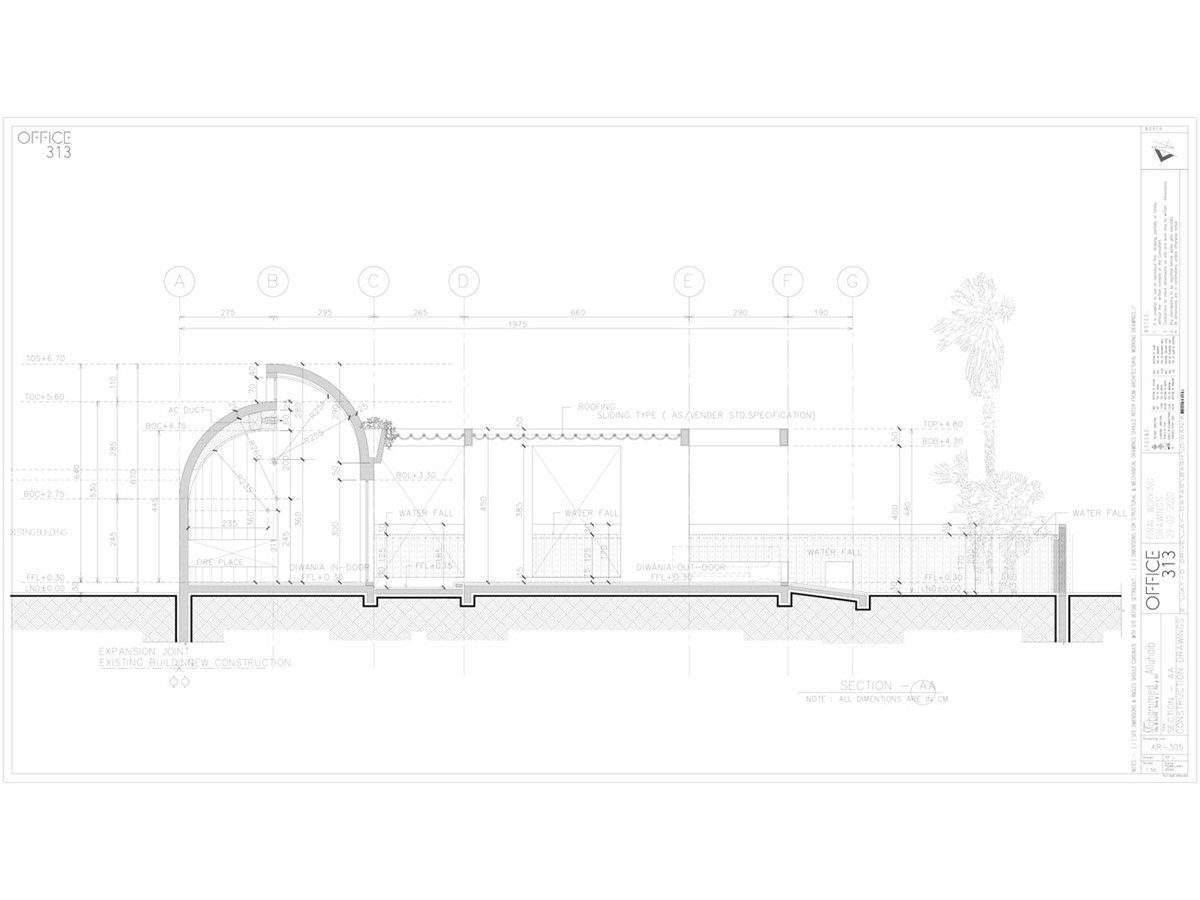 Section
Elevation
Office 313 was established in 2016 by architect Bashayer Alahmad. Office 313 is an interdisciplinary firm that specializes in the design of innovative architectural solutions for a range of scales.
Project facts
Project name: Curvature House
Architects: Office 313
Location: Kuwait
Size: 500m2
Date: 2021
All images © Mohammad Ashkanani
All drawings © Office 313
> via Office 313