MA-MA and Mass Studio complete Rimowa Flagship Store with transformable elements in Soho
Multi-disciplinary design studio MA-MA and design collective Mass Studio have completed a new flagship store with transformable elements in Soho, New York in the United States.
Named Rimowa Soho Flagship, the 800-square-foot (74-square-metre) retail flagship store is the company's third retail location in New York.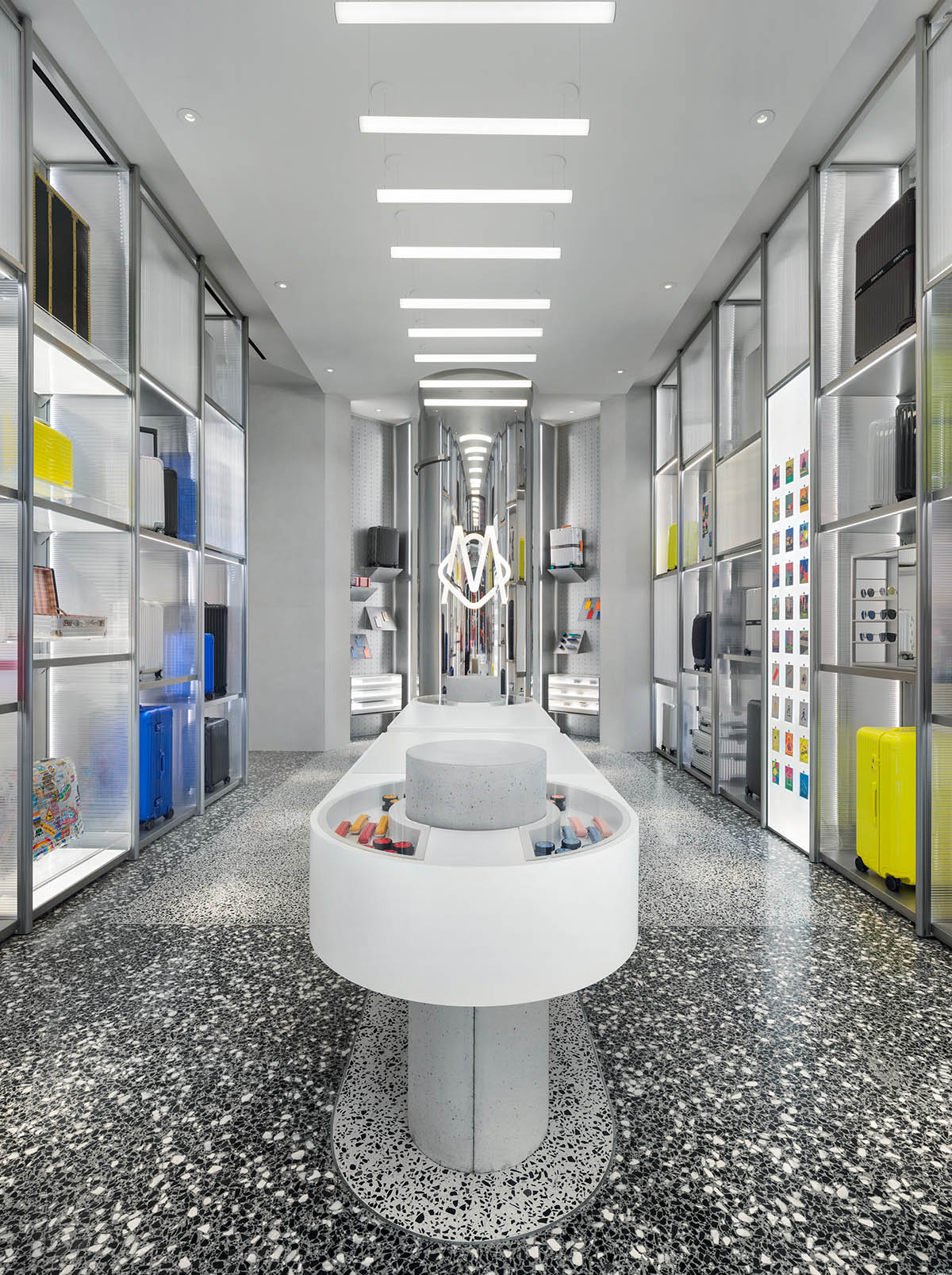 Located in the historically rich neighborhood of Soho, this design takes cues from the industrial nature of its surroundings, as well as from the brand's classic aesthetic and iconic suitcase design.
The team uses more neutral and industrial materials for the store elements like, brushed aluminum, polycarbonate, white corian, and concrete, while the design showcases the luxury brand in a more dynamic and complementary way.
Together, MA-MA and Mass Studio designed to allow for a dynamic and flexible environment within a very small context. They custom-designed transformable elements within the store; such as a bespoke 12.5-foot long multi-functional display table that serves as the central focal point of the store.
The display table is divided into two pivoting cantilevered corian stone elements. This pivoting capability can dictate the direction and flow of circulation throughout the space, allowing the store to transform and be adaptable over time.
The main wall shelving also employs a flexible design. The horizontal shelves are movable, allowing for a variety of different shelving display patterns.
A central and defining element to the store design is the "The RIMOWA Passport Studio." The custom designed passport photobooth station lies on the central axis of the store, making it a focal point of the space.
It is designed as a mirror-polished stainless steel cylindrical tube that reflects the whole store surrounding it. Visitors who choose to use it can enter from its backside through a curved sliding door. The interior is stark white, which includes adjustable seating and flattering lighting, allowing for a completely private and elevated photo taking experience.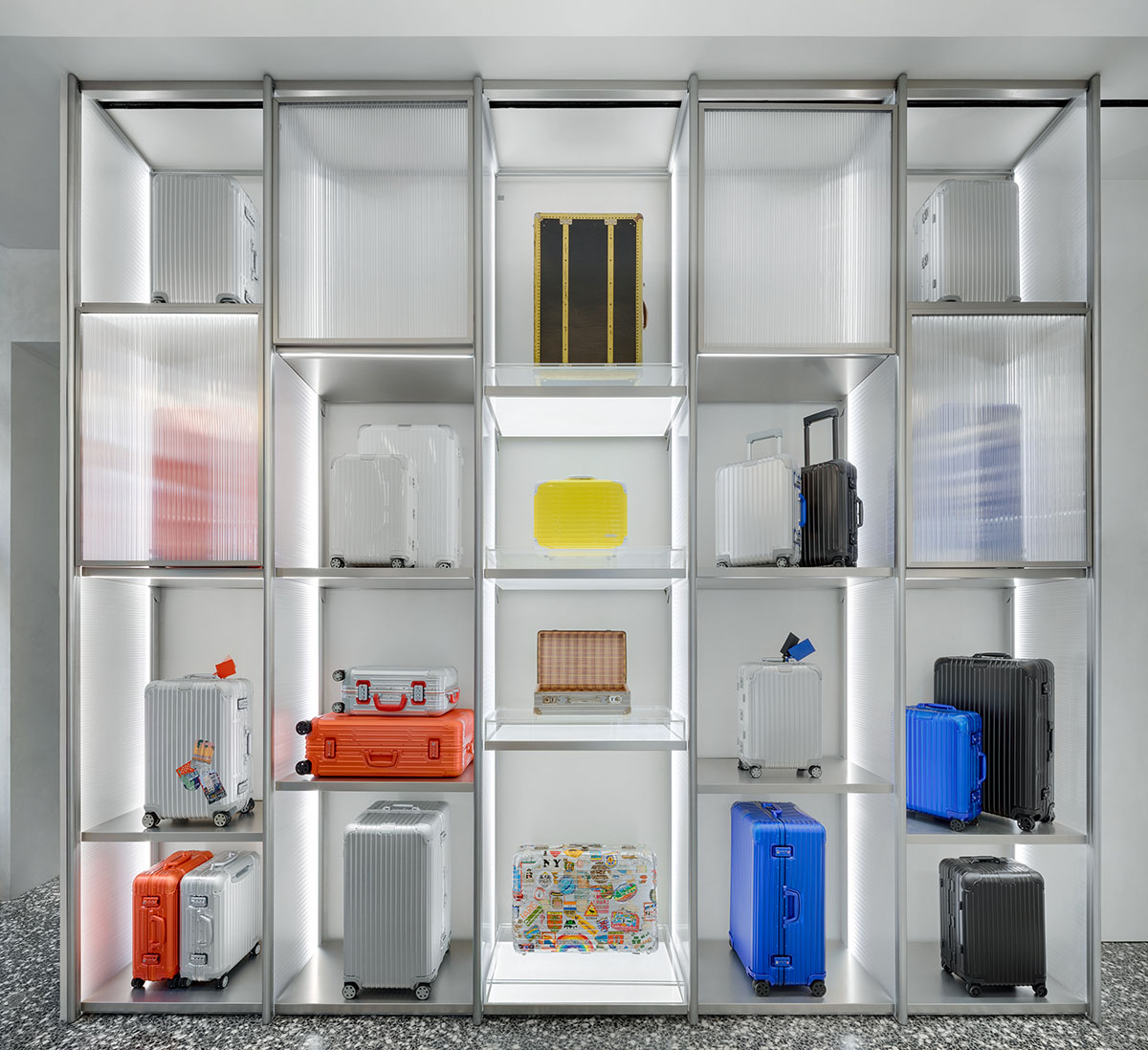 The self-service photo booth affords visitors complete control over the process with a seamlessly automated user experience as they make selections for their travel-ready, 2"x2" US passport portrait.
Physical passport photos are printed on the spot and can be shared as digital versions for safe-keeping or reprinting.
In addition to displaying some of RIMOWA's most iconic luggage stickers, to commemorate the new store opening, the brand has commissioned an exclusive sticker honoring the historically vibrant Soho neighborhood, available for purchase in-store.
Alongside the contemporary collection of products and travel accessories, RIMOWA Soho showcases an exclusive selection of vintage cases from its archives in Cologne, Germany.
From one of the first RIMOWA grooved aluminum suitcases to a wardrobe trunk from the 1940s, customers can discover the brand's 123-year contribution to travel and culture as it continues its rapid growth in North America.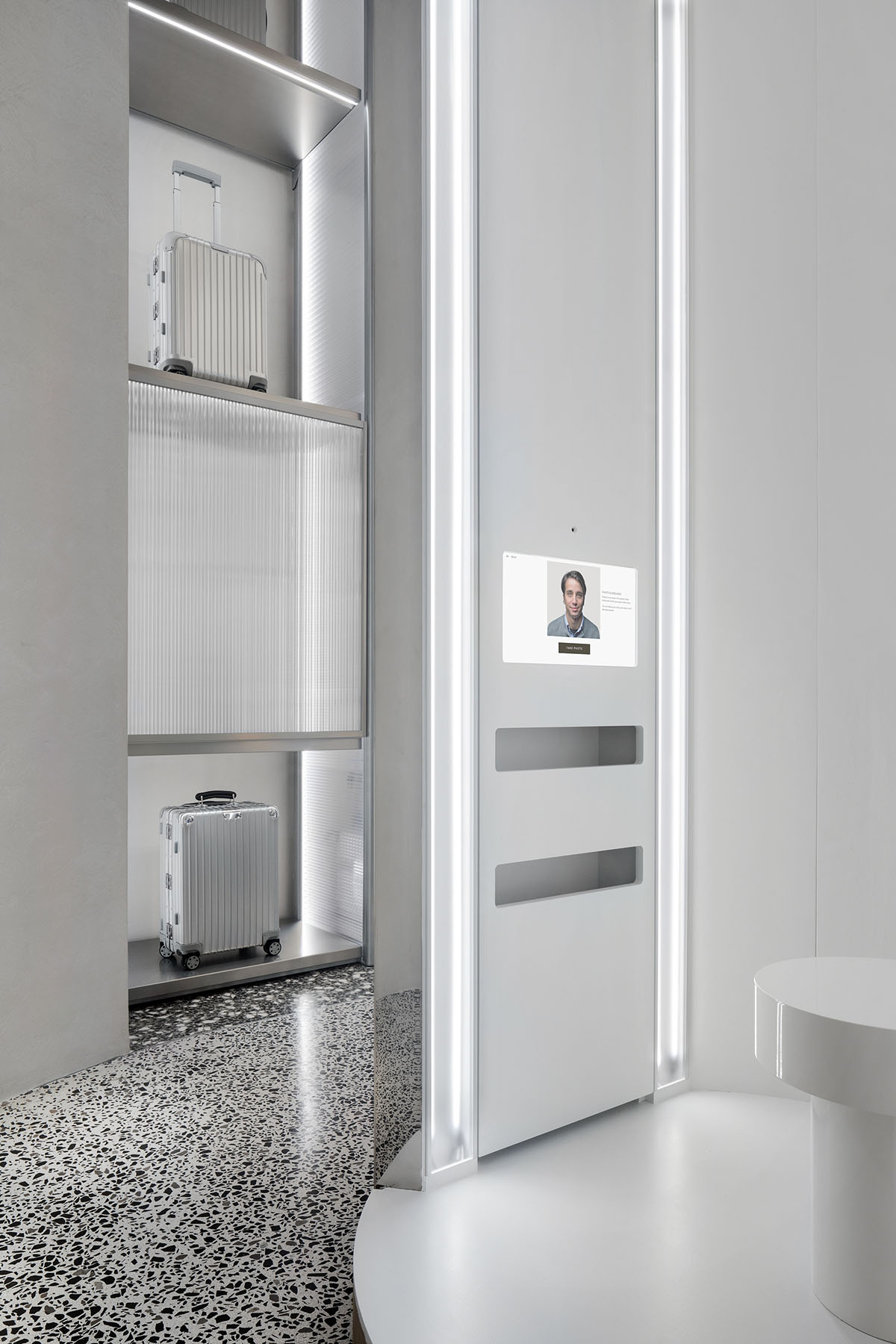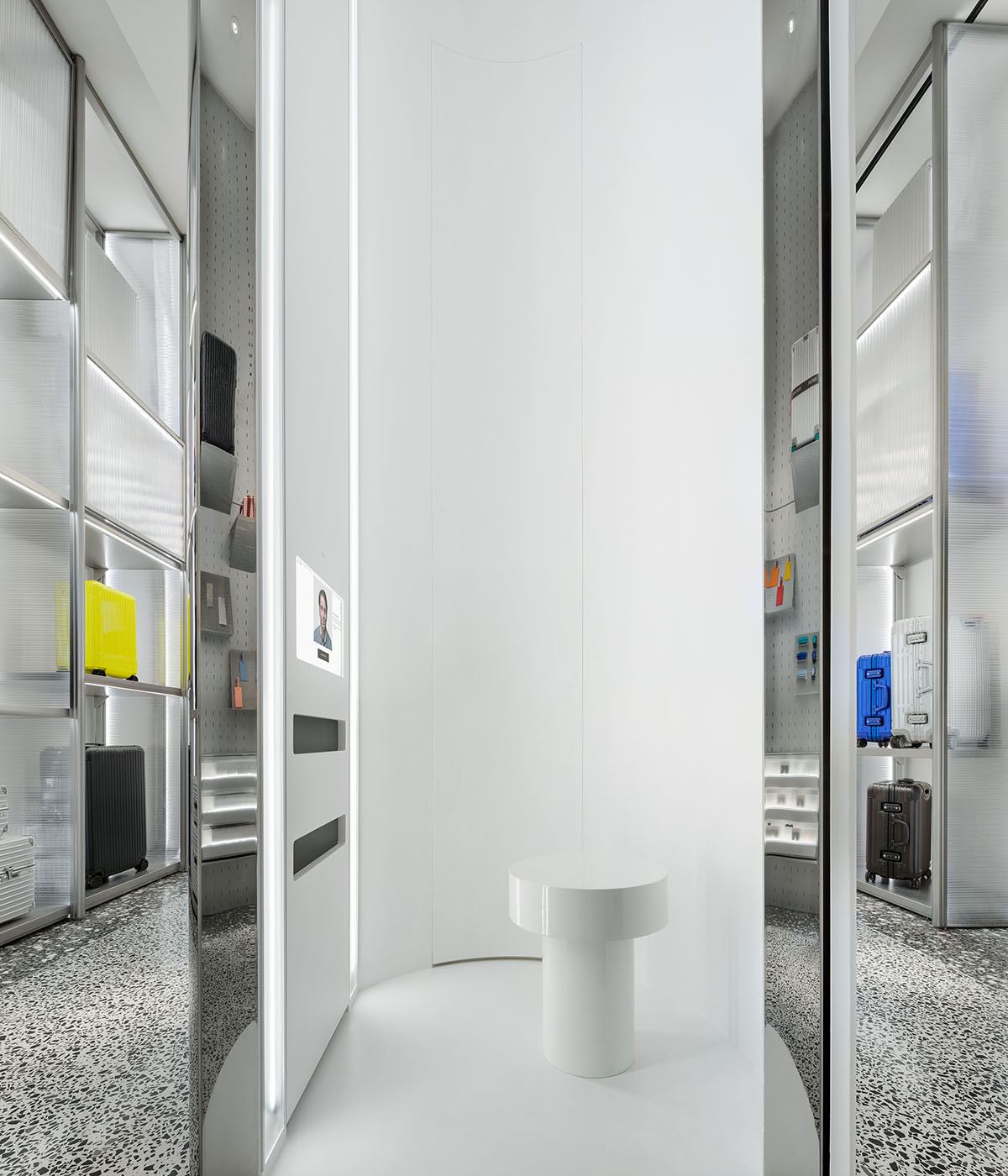 Project facts
Design: MA-MA and Mass Studio - Sanam Salek, Laylee Salek, Safura Salek
Fixture Fabrication: Space Inverters
Window Display Fabrication: Studio Dada
AV/Tech Development: Brooklyn Research
All images © Rafael Gamo
> via MA-MA and Mass Studio