Oppenheim's Jali Hotel and Residences creates "artful choreography" on Albania's southern coast
Miami and Basel-based architecture firm Oppenheim Architecture has revealed design for a new luxury destination on Albania's southern coast.
The firm, behind a curvaceous project Ayla Golf Academy & Clubhouse in Jordan, is now designing the Jali Hotel and Residences on Albania's Mediterranean southern coast, the studio studied, distilled, and evolved the local architectural heritage and spirit to create a sympathetic and timeless response.
Composed of tightly clustered buildings, the project will include 120 key hotel including beach bungalows and suites, 30 hotel operated apartments, 52 private apartments and 41 private villas as well as amenity spaces and supporting programs such as a world class spa, fitness suite, exclusive rooftop and vibrant beachside club, casino and event spaces.
The project is currently in a design stage and construction will begin at the end of 2021. The complex is expected to open for 2023/24.
Set to be built in Jala, the project draws inspiration from the rich vernacular and site ecologies found on the site and in the nearby villages of Vuno and Dhermi. By grounding itself in Jala, the project aims to achieve a sensitivity towards man and nature, harmonizing with its context.
Oppenheim crafts each space with a sensitivity for moments of drama, whether reflecting the sea or looking towards secret gardens and pools. Simple architectural geometry frames nature and provides a quiet contrast with the view beyond.
Based on the use of a sincere understating of scale, detail, and materiality, the project aims to gain planning approval by using an area of outstanding natural beauty.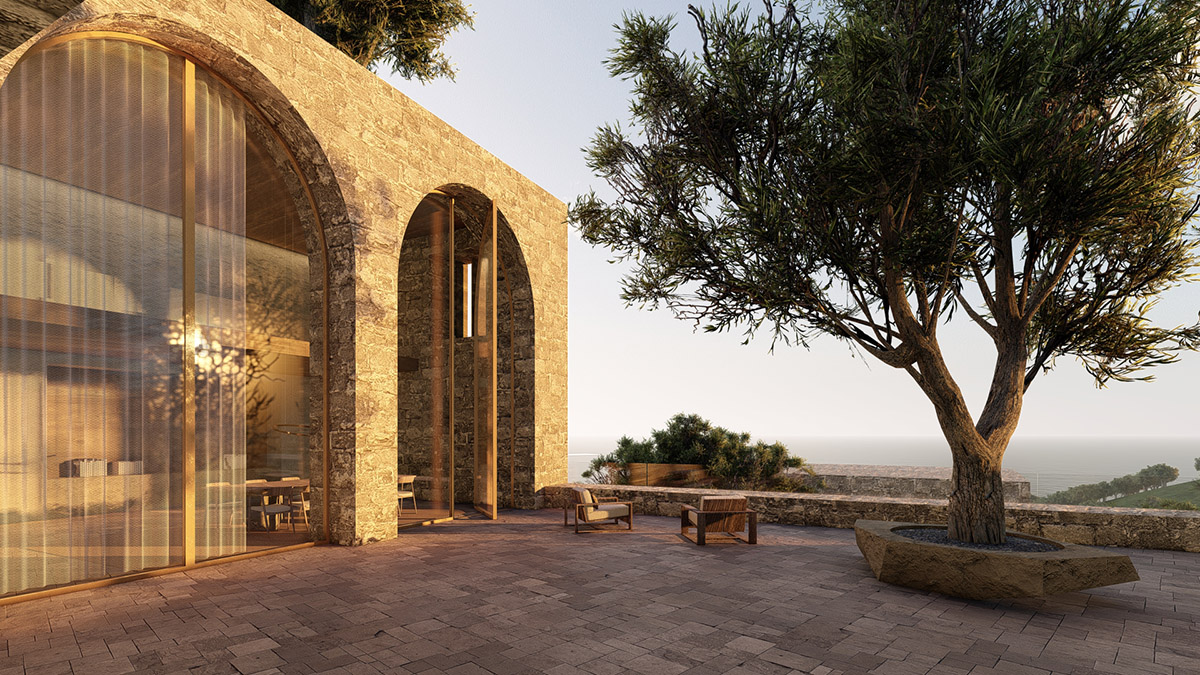 Described as "an artful choreography of tightly clustered buildings", the complex have generous communal spaces, and the use of local materials will be a sensitive reinterpretation of the traditional Albanian coastal town.
The project offers an expanded hotel program—a small 'shesh' or 'town square,' including a café, artisan food stores and restaurants serving local cuisine.
This small commercial and cultural center provides space to socialize, shop and refresh, growing the destination's profile and tourism economy.
The project intends to blur boundaries between inside and outside, while nature is framed by the architecture. "The framed views of nature become like art, that changes quality and expression with the time of day and the seasons," said Oppenheim Architecture.
Grand spaces serve large gatherings, gardens and piazzas offer spaces to be with other guests and are enhanced with cooling pools and fountains.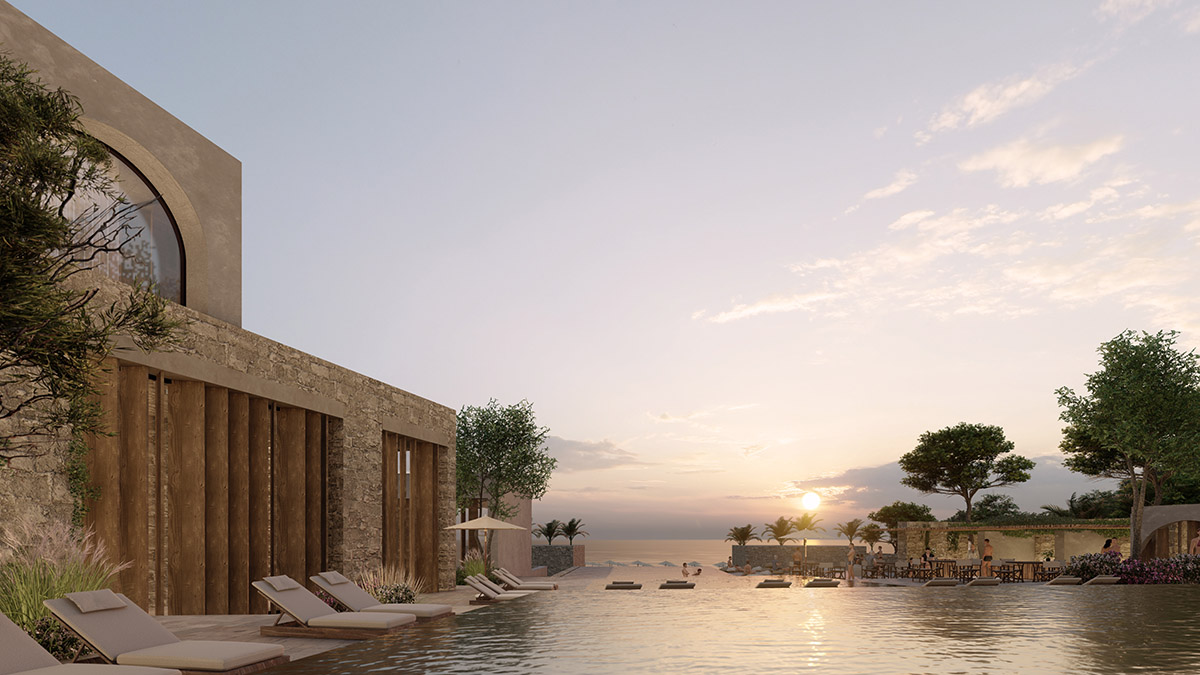 The studio also add smaller elements, like alcoves and terraces to allow guests to retreat to comfortable, more intimate environments.
Throughout the property, the studio applies natural and warm materials that feel harmonious with the all the context and surroundings; wood, natural stone, warm-colored stucco and brass, heighten your awareness of nature.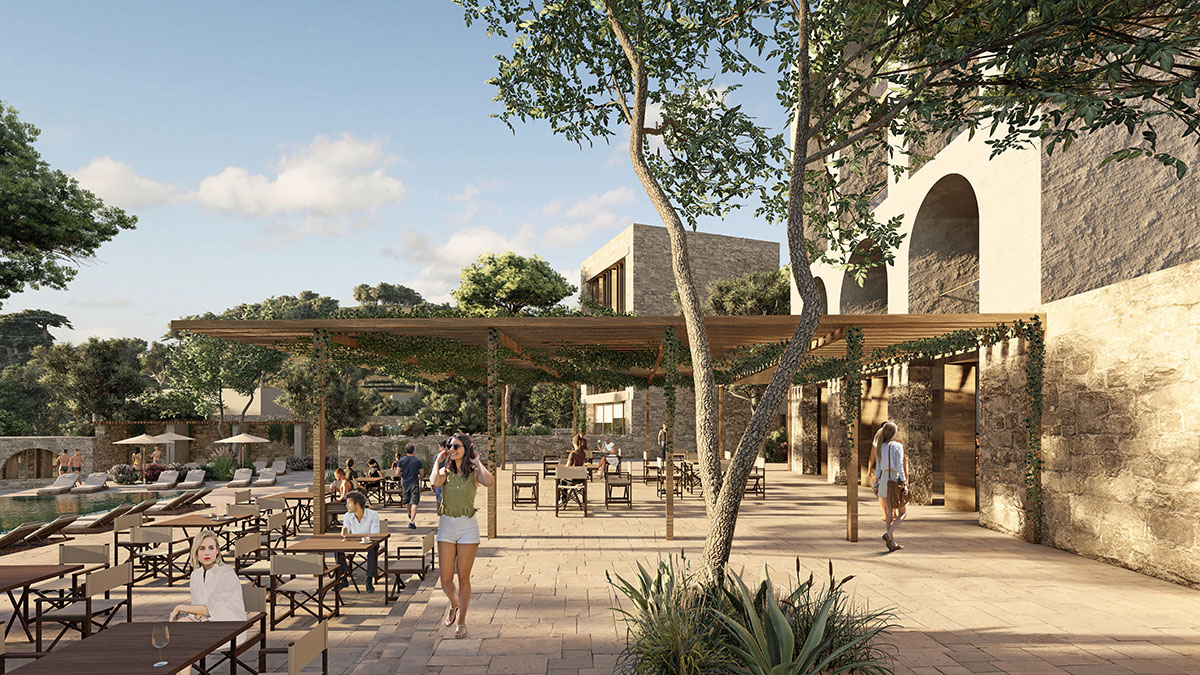 The private residences and villas are designed with an understanding of the need for adaptability and customization. The complex offers four villa typologies, all with private parking, will be easily adapted to the future clients personal wishes, lifestyle and needs during design consultation.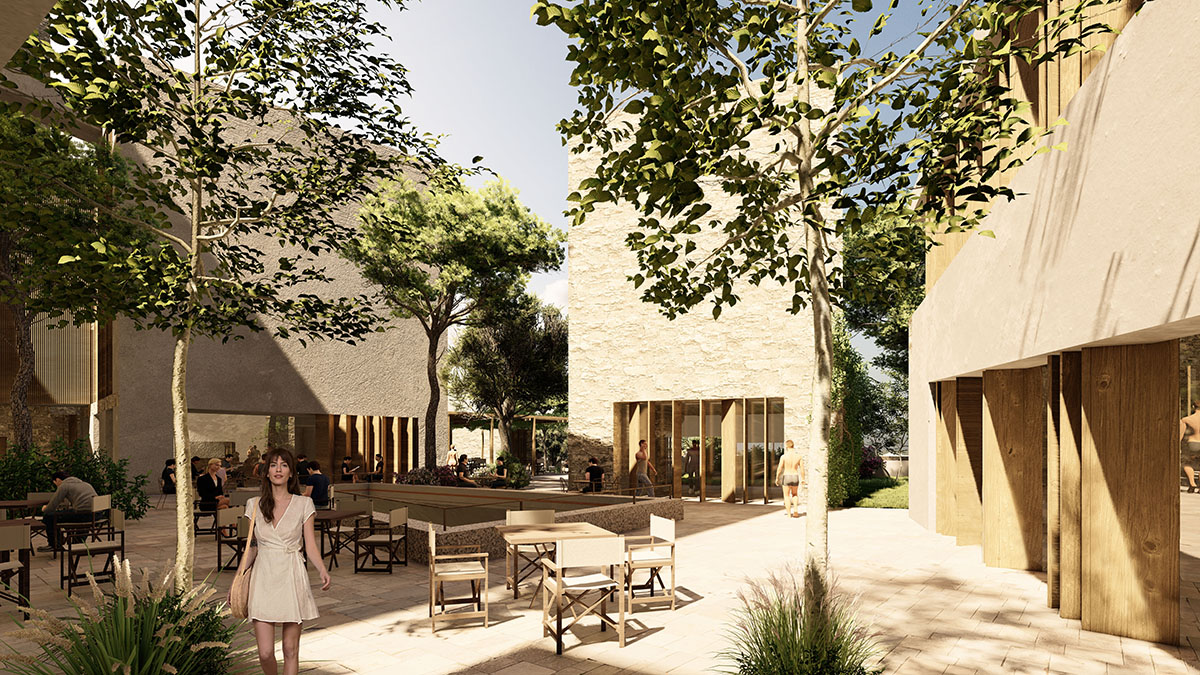 Inside, abstracted interiors welcome guests with large and dramatic openings to frame the landscape, engaging the senses with the look, feel, smells, tastes, andsounds of the Albanian Riviera.
Oppenheim Architecture was founded by Chad Oppenheim in 1999. The firm completed the Ayla Golf Academy & Clubhouse in Jordan, the GLF Headquarters in Miami and Emiliano Hotel on Copacabana Beach, Brazil.
All images courtesy of Oppenheim Architecture.
> via Oppenheim Architecture